If you're unhappy with your current theme on Discord and want to customize it according to your needs, you'll find the steps to show you how to do that right here.
Currently, Discord allows you to switch between two modes: the Dark theme and light theme. Here's how to change the Discord theme.
Change Discord Theme On The Web
Let's break it down into a few easy steps so that you can follow. This is a step-by-step process for a Discord web app or desktop.
Log in to your Discord account
Click on the gear or settings button, located at the bottom left side of your screen
Select Appearance under the app settings header
You'll see different settings that you can change – Also, a small window will appear on the right.
Click on the option you want - Light or Dark (Under Theme)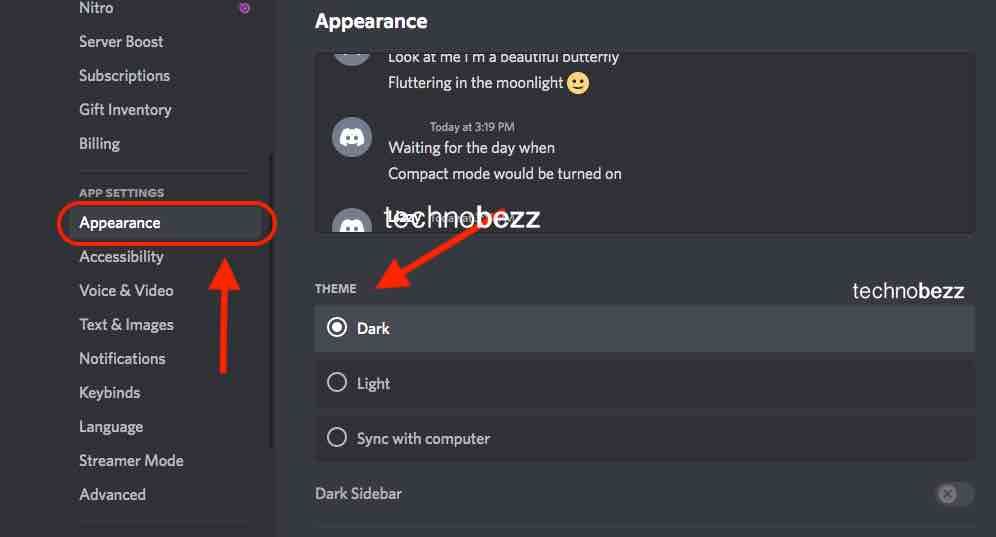 Done! You have successfully changed the Discord theme!
There are a few appearance customization options that you can change as well.
If you want to keep your Discord light, but its sidebar dark, then click on the "light" theme and tap on the "Dark sidebar" toggle button.
You can also change the chat font size and space between the message groups.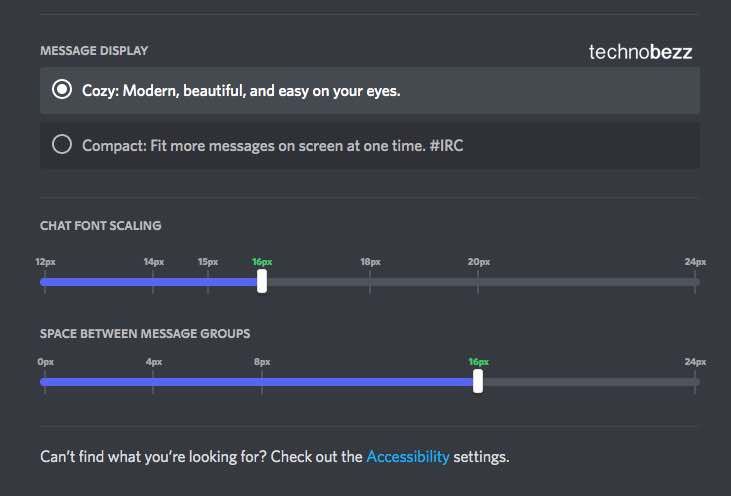 Change Discord Theme Using IOS/Android App
If you're using Discord on mobile, here's how to change the Theme:
Launch the Discord app on your phone.
Tap on your profile image at the bottom right of the screen.
Find the App Settings section and tap on it.
Locate the "Appearance" option and tap on it
You can now change your Discord theme by tapping on "Dark" or "Light" modes.
That was pretty straightforward.
Custom Themes For Your Discord
Since Discord only comes with two modes – Its default dark mode and light mode, you might want to change it to something cool. However, that requires you to download third-party software such as BetterDiscord. To do so:
Close your Discord app if it's running.
Then, start downloading BetterDiscord on your system.
Install the software
Join the BetterDiscord server, and go over to the #theme-repo channel
Select the Theme that you'd like to be added to your Discord.
Go to Discord settings, click on BetterDiscord, and then click "Themes" to open the Theme folder
Click and drop the .theme.css file you just downloaded into the folder.
Revisit Discord and press ctrl+r to refresh the page for the changes.
Now go back to Settings, select BetterDiscord, Themes, and select the "enable the theme" option.
And that's it! Enjoy your custom theme on Discord.
---