Considering the fact that you keep messages, emails, photos and other personal data your Android phone, setting up lock screen security, such as pattern, password or pin is a good idea because it will prevent other people accessing your Android device. But what to do if you forget the password or pattern, and how to bypass lock screen security in that's the case? Is it possible? It is possible, and we are going to show you a few methods to do that. However, you should try the methods we are going to share to bypass android lock screen only if that phone belongs to you, and not someone else.
See also: How to encrypt Android phone or tablet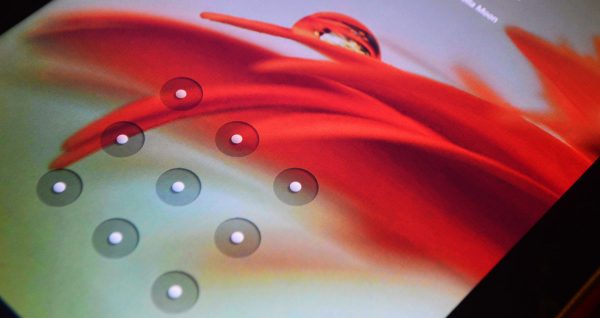 How to bypass lock screen pattern
If you cannot remember your lock screen patter, enter the wrong one five times. You will see the option "Forgot pattern", so click on that. There will be two options. The first one is to enter a backup PIN. You have added the PIN when you created the pattern for the first time and its purpose is to help you bypass android lock screen in situations like these. If you remember the PIN code, just enter it.
If you forgot the PIN code as well, the other option you have is to enter your Google login. For this to work, your android must be connected to your Google account. When you provide the username and password, your phone will unlock.
How to bypass lock screen security using Android device manager
Before we continue, I must point out this method will work for you only if you enabled Android device manager on your phone. If you did, follow these steps:
Use another phone or a computer and go to google.com/android/devicemanager
Enter your Google account user name and password, and if needed select your locked Android device. After that, select the option "Lock".
Now, you will have to add a temporary password, and then once again, click Lock.
You should see a password field on your Android phone – enter the temporary password.
Your phone should be unlocked.
The last step is to disable temporary password in the lock screen settings.
When it comes to the Android device manager, besides the Lock option along with the temporary password you have another option, and that's to hit Erase. Of course, you should select this option only if for some reason unlocking didn't work. If the Android device manager is enabled, and if you choose Erase, all your settings, apps and data will be deleted. On the bright side, your phone won't be locked any longer.
How to bypass screen security if you have Samsung phone
If you own a Samsung phone, and if you created a Samsung account, you can bypass android lock screen by using a tool called Find my mobile. What you need to do: is
Go to Samsung Find my mobile page, and sign in.
On the left side menu, select "Unlock my device", and then choose "Unlock my screen".
Select "Unlock".
Reset your device to factory settings
If for some reason none of the above methods didn't work for you, the option you have is to reset your device to factory settings. However, if you choose this, installed applications, settings and your data will be erased. You will have to do this in the recovery mode. If you own a Nexus phone, you can find the guide here. For other Android phones, visit the support page of the manufacturer. You can find the list of the manufacturers and their support pages here.
You may also read: How to delete apps on Android