If you are looking for a truly secure instant messaging app for your Android or iOS device, Signal messenger will match your needs. Perhaps it is not popular like Viber or WhatsApp, but it is definitely worth the attention. Developers of the app have been focused on privacy and also the security of the users, and they brought a set of features that you can enable or disable according to your liking. One of the things that you can do is completely block screenshots. So, when you are talking with one of your contacts, you won't be able to take screenshots of the conversation. Cool, right? If you are wondering how to block screenshots on Signal, keep reading. The steps are shown below.
See also: How to delete old messages on Signal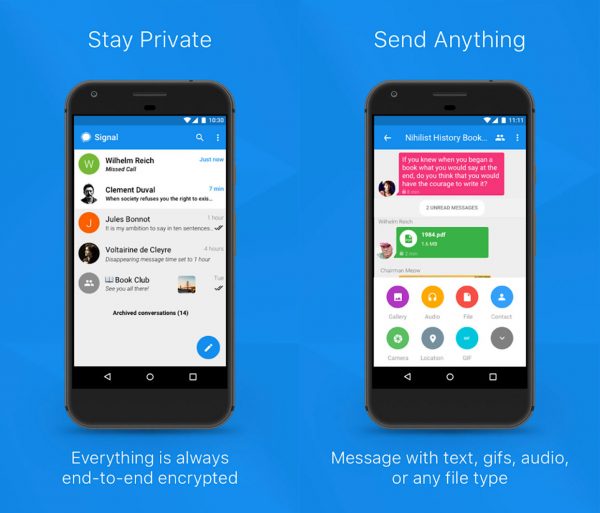 How to block screenshots on Signal
These days, people often take screenshots of the conversations. But many times, the intention behind such action isn't a good one. The great thing about Signal is the fact it can prevent it from happening. Enabling this feature is simple, but if you are new to the app you may need some extra help so that you can find the option in settings. Let's see how to block screenshots:
Open Signal on your Android or iOS device
Next, tap three dots in the top-right corner of the screen
In a drop-down menu, tap Settings
Next, tap Privacy
Tap Screen security to enable the feature.
Once enabled, this feature will block screenshots inside the app and also in the recents list. If you want to turn it off at some point, follow the same steps and tap on the option again to disable it.