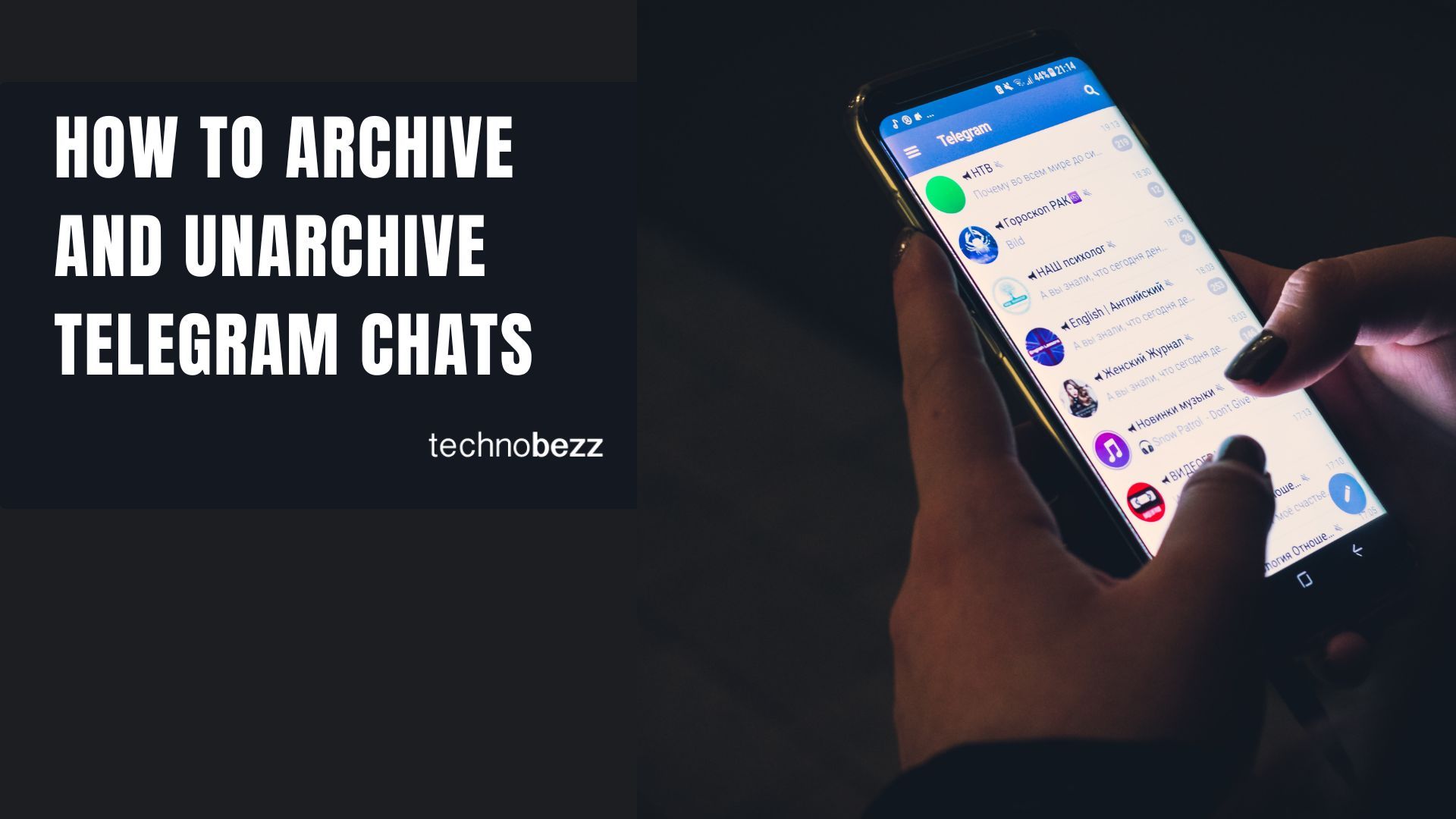 Archiving Telegram chats is an easy process. You just need to find a chat, place your finger on it, and swipe left. It is as simple as that.
The chat will be in the archive section of your Telegram profile, and it will be unarchived as soon as you get a new message from that person.
However, if you want to archive chats until you decide that you want to unarchive them, follow the steps below.
Archiving telegram chats for good
:
First, find and open the chat that you want to archive.
You will now have to mute the chat. You have to do this before archiving it because if you do not, you will get messages from that user, and the chat will be unarchived as soon as the message arrives.
Now, return to your chat list.
Find the chat again, put your finger on it, and swipe left.
The chat will be archived, and it will stay that way until you decide that you want to unarchive it.
Steps to Unarchiving Chats on Telegram
The steps to unarchiving chats on Telegram are also super easy! It is just a reverse process from the one that we have just explained in the first paragraph of this article.
To unarchive a telegram chat, open up the Telegram Archive in the app.
Find the chat you no longer want to archive and swipe left.
The chat will be back on your chat list.
ABOUT THE AUTHORS
Elizabeth
Elizabeth is your trusted Apple product expert with a wealth of knowledge and experience gained from her tenure as an Apple authorized personnel. She's also a seasoned mobile phone, Samsung, and Android expert. With a keen eye for detail and a passion for all things Apple, Samsung, and Android, she is dedicated to providing you with accurate, reliable, and up-to-date insights. Count on Elizabeth to be your go-to source for expert advice on navigating the world of Apple technology, Samsung devices, and the Android ecosystem.
Bogdana
Bogdana is your technology expert, backed by a strong foundation in consumer electronics and a range of qualifications that make her a trusted source in the tech world. With a deep understanding of the latest advancements and a passion for simplifying complex concepts, Bogdana is your go-to authority for demystifying technology and keeping you informed about the ever-evolving digital landscape. Trust her to deliver reliable insights and expert guidance to help you navigate the world of consumer electronics and beyond.