Discord is one of the favorite places for gamers, but it is also an excellent destination for everyone who wants to chat. The platform has various exciting features; it is free and straightforward.
When you are on the platform, you are usually online and visible to others, but there can be moments when you don't want to be disturbed and want to follow what's happening around the server simultaneously. And if that's the case, you can change your status and become invisible. Cool, right? Without further ado, let's see how to appear offline on Discord.
How to appear offline on Discord: Computer
If you are using Discord on your computer, here is what you need to do:
Click on the profile picture that is located in the bottom left of the platform
You will see several options there. Click on Invisible.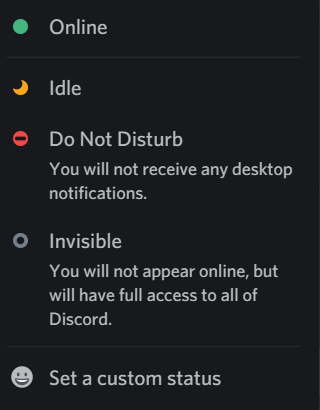 How to appear offline on Discord: Smartphone
If you are using the Discord app on your smartphone, follow the steps below:
When you launch the app, tap on the hamburger icon in the top-left corner.
Now tap on your profile photo
Next, tap Set Status
Tap Invisible.
Done! You will now appear offline on Discord.
You can use other options: Do not disturb when you don't want to receive desktop notifications or Idle. If you want to go back to the world of the visible, follow the same steps, and as the last one, select Online.
Join our newsletter 🎉
Subscribe to our newsletter and never miss out on what's happening in the tech world. It's that simple.
Latest Tech News

Exclusive Tech Deals