Android is full of various photo-editing apps, but the common issues with all the apps are that none of them does not provide the option of customizing filter. This is the main drawback which does not allow you to present the picture in a way that you want. Of course some apps are there like VSCO Cam that let you dial down the filter, but finally you will not be able to make the changes as this does not permit the editing with the same brightness, contrast and saturation. There is an app Shift for Android that was created for iOS devices but now this is available for android also. This app has overcome the issue so you can have more control over the filter using this app.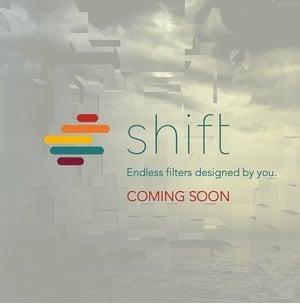 The basis of this app Shift for Android is quite simple. This provides a wide range of filters, and you can choose the right one as per your need. Once you get the filter you are looking for, save it for future use. If you are not satisfied with the app's in-built filters, then change it. One thing to consider that each overlay is having three filters presented on them, which cannot be altered. If some photos are looking funny with some filter, then you can change it by dragging one of the three focus points on the image and go for any combination that makes the image presentable.
But the drawback of this Shift app is it lacks the basic photo-editing features like adjusting the brightness, contrast and some other basic things. So if you are looking for an all rounder app, then this is not the one for you. However, definitely, this shift for Android can create an interesting look for the photo by using the various filters.