Windows 10 works pretty well, and I'm saying this from my personal experience – I didn't notice some errors and glitches. However, what you may stumble upon is that programs may freeze and become completely unresponsive. You may also see a message saying that particular program is not responding. In such cases, you need to force quit it in order to get things in motion again. It's nothing complicated. If you used previous versions of Windows, nothing has changed – the command is the same as it was. However, if you are a new user, and want to know how to force quit programs in Windows 10, keep on reading.
See also: How To Uninstall Apps And Programs In Windows 10
How to force quit programs in Windows 10
Waiting for unresponsive program start working can sometimes last for a long time. In some cases, it simply won't work, so the best thing you can do is force quit it.
You need to open Task Manager in Windows 10 and quit the program from there. This will do the trick and everything will be back to normal.
To force quit programs in Windows 10, follow the steps below:
On your keyboard press Ctrl + Alt + Delete at the same time
When you do that, you'll see a blue screen with several options
What you need to do is click on Task Manager
Task Manager will now open
Go through the list of programs, and select the unresponsive one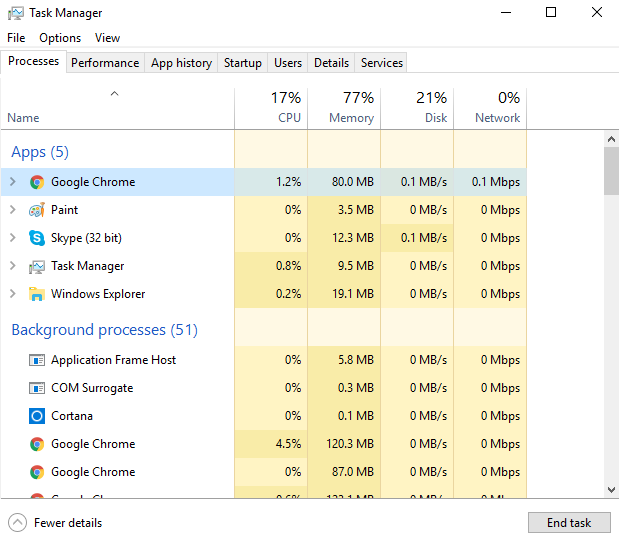 Now click End task in the bottom-right corner
That's it. The unresponsive program will now close.
As you can see, force-quitting programs in Windows 10 is pretty simple. Just one note. If the command Ctrl + Alt + Delete doesn't work on your computer, press the following keys Ctrl + Shift + Escape at the same time. This will open Task Manager and you will be able to force quit the unresponsive program.
Join our newsletter 🎉
Subscribe to our newsletter and never miss out on what's happening in the tech world. It's that simple.
Latest Tech News

Exclusive Tech Deals