Sony Xperia Z1, which is IP certified for water and dust resistance, is one of the best smartphones of Sony. Though the phone has USB port, MicroSD, and Micro SIM, but all the ports are hidden under rubber stoppers to keep dust, water and fluff away.
Besides this water and dust resistance, Sony Xperia Z1 has many interesting features, and this is why users are buying this smart phone. But some users have complained that they are facing Sony Xperia Z1 freezing problem on start up. Some owners said that whenever they try to boot the phone, it shows them Sony logo and the screen stuck there.
See Also-How To Fix The Rebooting Problem On Sony Xperia Z
Solution

for

Sony

Xperia

Z1

freezing

problem

on

start

up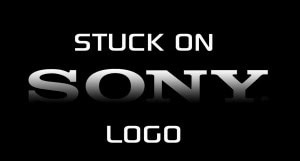 If you have done any update on your phone and then the Sony Xperia Z1 freezing problem on startup is started, then it is just a minor issue. But as you are not able to boot up your phone normally, so there are two ways to solve the problem, first is wiping the cache partition and second is performing Factory Reset.
The reason behind performing wipe cache partition is to check if the problem is with the data that is used by the Android system. But do not worry; the process will not remove your saved data. To wiping cache partition:
1. Press the Power and Volume Up buttons and hold them until the phone vibrates.
2. Now release the buttons, that's it. The cache partition is already wiped out.
3. Now you can power on your phone to see if the Sony Xperia Z1 problem on start up is solved. If not, then other way is Factory reset.
Factory reset will wipe your phone's all data such as contacts, messages, photos etc. So backup the important data before doing factory reset. To do Factory Reset:
1. Press the Volume Up and Power buttons and do not leave them until the phone vibrates three times. Remember not one time; leave the buttons after three times vibration.
2. Now turn on your phone.
If this step also is failed to solve the problem, then the solution is to install custom (third-party) ROM.