Slow or unstable wifi is a very common problem for most of the smart phones and it's not different for Galaxy S5. A large number of users have been facing Slow Wifi Problem On Samsung Galaxy S5. This smart phone is very powerful and came with lots of features, but that does not mean there should not be any flaws. Flaws are there in every smart phone. So, if you own a Galaxy S5 and have complain about slow wifi speeds, you can read on this post as the aim of this post is to provide useful solutions for Slow Wifi Problem On Samsung Galaxy S5.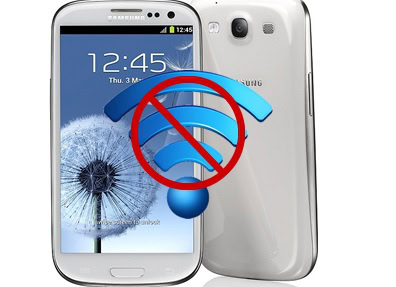 See also- How to flash stock ROM via Odin on Galaxy S5
Guide

To

Fix

Slow

Wifi

Problem

On

Samsung

Galaxy

S5
> The first thing you should check is if the interference is causing by any third party apps. For that you need to boot your Samsung S5 to Safe mode. All the third party apps will be disabled in this mode, and only the pre-installed apps will remain active. In order to boot your phone to Safe mode turn the phone off and turn it back again when the phone is booting. Now hold the Home button, once the phone boots up, you will see a safe mode icon at the corner. Now test the wifi speed.
> If the problem does not solve following the first step, then the problem might be happening because of the phone case that you are using. Though the case should not be an issue, but it is always better to test every possible cause.
> If taking off the phone case does not solve the Slow Wifi Problem On Samsung Galaxy S5, then try to delete the wifi network that you are connected to. To do this, navigate to Settings > Wifi. From there you will be able to see all the available networks around you. Tap the wifi network that you have issue and hold it. Now tell your phone to forget this network.
After your phone has forgotten the network, reconnect them again. This step may solve the issue. But if all these steps fail to solve the Slow Wifi Problem On Samsung Galaxy S5, then you have to perform a factory reset. Factory reset solves many issues.