Galaxy S5 is now one of the most popular smartphones, and a lot of people have been buying it. And why not? It's packed with tons of awesome features that one can expect from a high-quality smartphone. But can you name a single smartphone that is problems free? Probably not. 
Recently, some users have complained about the Samsung Galaxy S5 headphone issue at the forums. They are facing headphone jack's problem, though they can connect it to their phone, but no sound comes.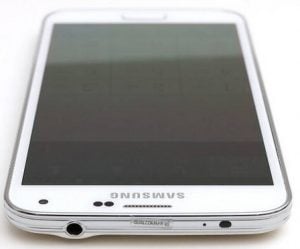 See also- How to fix slow wifi problem on Galaxy S5
See also- How to fix Samsung Galaxy S5 error 919
Steps

To

Fix

Samsung

Galaxy

S5

Headphone

Issue
There could be several reasons behind this problem, so you should check all one by one until the problem gets solved. Let's see the potential solutions. 
Step 1:
Make sure you push the jack hard because nowadays most of the phones are quite snug and may not let the headphones all the way. So you need to push them properly.
Step 2:
After connecting the headphone properly if the issue isn't solved, check if the phone is muted. To check that go to Volume settings, and if you see a speaker icon displaying there with a line on it, then the volume is muted for the headphone. Increase the volume.
Step 3:
Some obstructions at the headphone port may cause the problem as the port is always opened and exposed to dirt. Therefore, check the port and blow into it or you can also use compressed air if anything is stuck there, to clean dirt and dust. 
Step 4:
Restart your device. As you know, tons of issues can be solved by a simple restart and they just disappear once the phone is turned on again.
Step 5:
The issues with headphones can be software-related so you should update the software if a new version is available. To do that, go to Settings > About device > Software Update.
Step 6:
If all these above-mentioned steps fail to solve the issue, you should check is the headphone and headphone port. If the port or headphone is broken, you will have to replace it.
Step 7:
If nothing works, try a factory data reset, but first, backup your data because this will erase everything and will reset your device to factory defaults. Go to Settings > Backup and reset > Factory data reset and tap Reset device. You may be asked for a PIN or password, so enter it, tap continue and tap Delete all.
Join our newsletter 🎉
Subscribe to our newsletter and never miss out on what's happening in the tech world. It's that simple.
Latest Tech News

Exclusive Tech Deals