When using a smartphone, we may face various issues, but we can all agree that screen problems are the most annoying ones. Quite a few iPhone users faced an issue known as "blue screen of death". What happens here is quite strange – you are using one of the apps, and all of a sudden, the screen on your iPhone turns into blue color and your phone reboots. What's more, it happens every time when you launch a particular app. Some users said the iPhone blue screen of death shows up when they are using Numbers or Pages app, but it can be some other application that is causing you troubles. Let's see how you can fix it..
See also: How To Fix iPhone/iPad Won't Download Or Update Apps 
Ways to fix iPhone Blue screen of death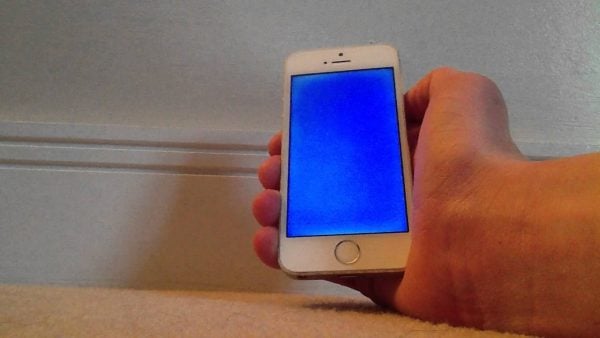 Solution No.1: Hard reset
Start with a hard reset. This is a very effective solution if the software crashes, and it also may fix iPhone red screen and iPhone white screen of death.
Press and hold the sleep/wake button and the Home button at the same time
Hold the buttons until you see the Apple logo.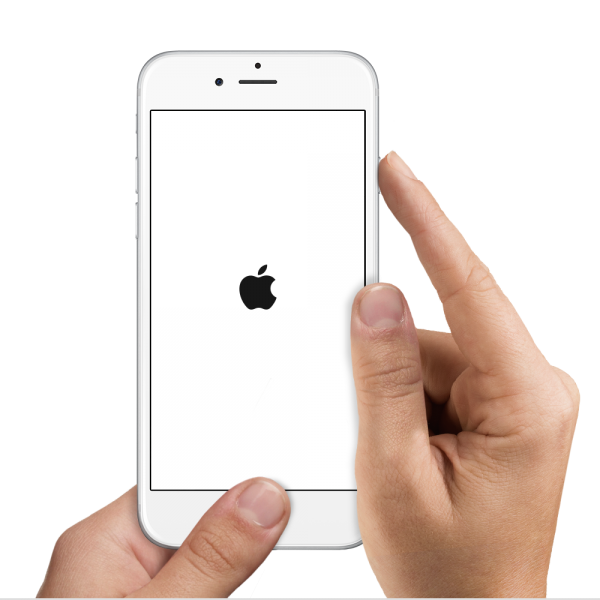 Solution No.2: Update the apps
The next thing you should do is to update the apps on your iPhone. To do that, open the App Store app, and then tap on Updates.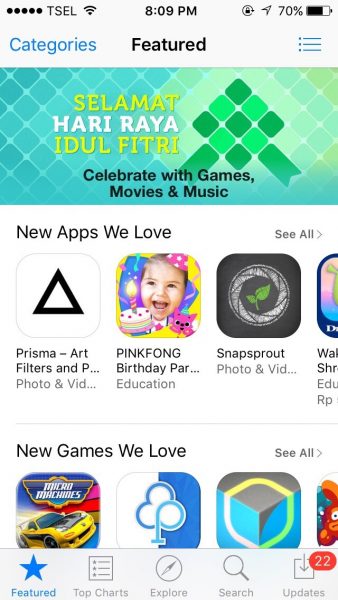 Solution No.3: Delete the app
If an update isn't helpful, maybe the app is faulty. If you noticed that the problem occurred shortly after you started using a certain app, and the update did not fix it, delete that app. To do this, choose the app from the home screen. Press and hold your finger on it, and you will see an X on every third-party app. Simply click on the X and the app will be deleted.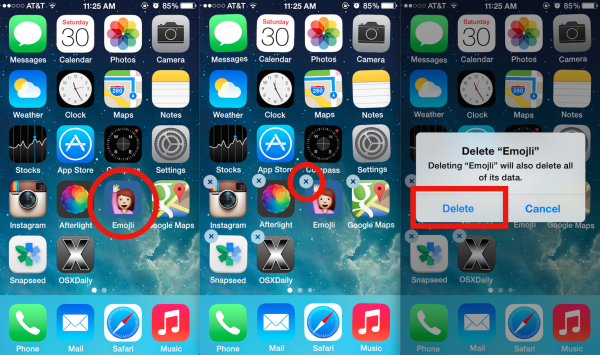 You may also read: How To Fix iPhone Cannot Connect To iTunes Store 
Solution No.4: Deactivate iCloud sync for iWork applications
Users have reported that blue screen issue usually starts when they use Pages, Numbers or Keynote. When you press the home button, the blue screen is there, after which the phone reboots. Here is what you should do:
Choose Settings
Tap on iCloud
Set Numbers, Pages, and Keynote to off.
Solution No.5: Update iOS
Software updates are very important. Every new version of iOS brings improvements in security and performance along with bug fixes. Also, we often see some new feature. That is why you should upgrade your iPhone to the latest version of iOS. Here is how you can do that:
Make sure your iPhone is charged. If it's not, connect it to a power source
Connect to a Wi-Fi network
Next, navigate to Setting > General > Software Update
Tap Download and Install or Install Now.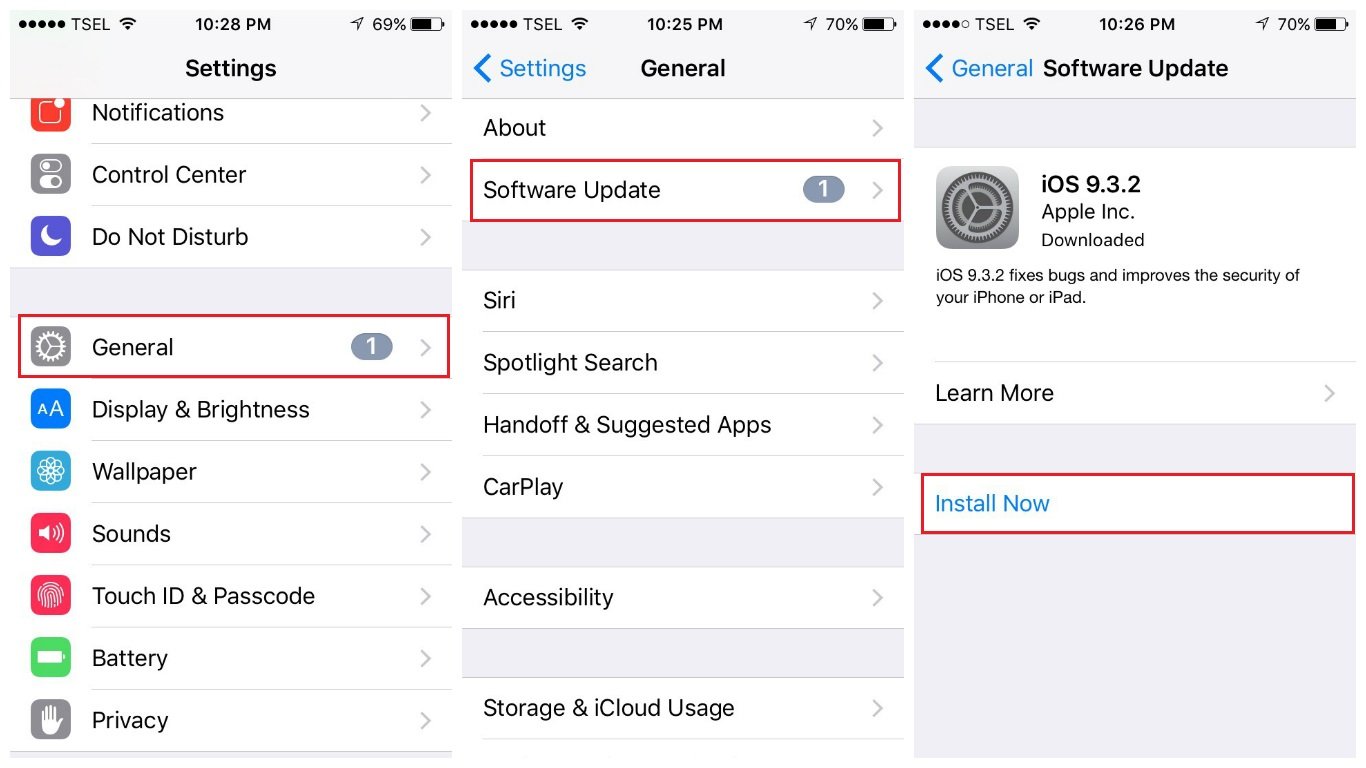 Solution No.6: Restore your iPhone to factory settings using iTunes
You can restore your iPhone to factory settings using the iTunes software. iTunes will erase your iPhone, including the apps, settings, and files, so make sure to back up your data. Also, make sure that you have the latest version of iTunes.
Connect your iPhone to your computer
Launch iTunes
In the Summary panel, select the option Restore
Click Restore again to confirm your action
iTunes will first erase your iPhone and will install the latest version of iOS
When this is completed, follow the steps on the iPhone screen to set it up as a new device.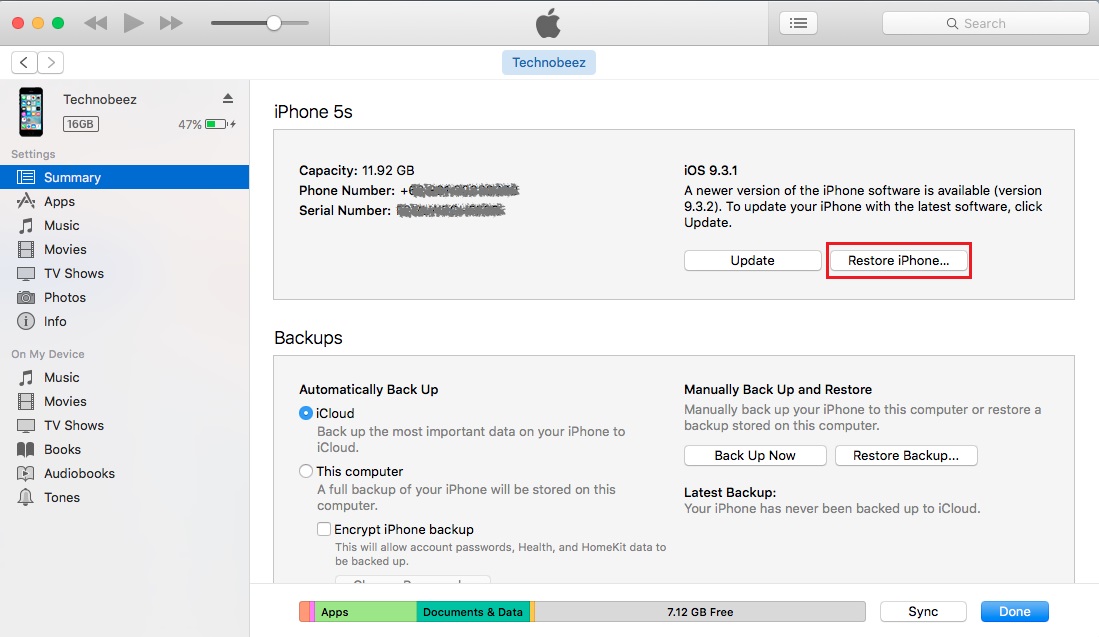 These solutions are effective on iPhone 4, iPhone 4s, iPhone 5, iPhone 5s, iPhone 5c, iPhone 6, iPhone 6 Plus, iPhone 6s, iPhone 6s Plus, iPhone SE, iPhone 7 and iPhone 7 Plus.
We have shared the solutions that helped many users to solve the problem. If you tried them all, but the issue still appears, contact Apple or visit one of their stores.
Join our newsletter 🎉
Subscribe to our newsletter and never miss out on what's happening in the tech world. It's that simple.
Latest Tech News

Exclusive Tech Deals