Samsung Galaxy S3 came with loads of features, and the camera is one of the best features using which users can capture their memorable moments. It also fulfills the requirements of a traditional camera. However, some owners of this smart phone have been complaining about the gallery app. They said that the Gallery Takes a Long Time To Load On Galaxy S3. Some users said that they had tried to fix this problem by clearing the cache and data from the gallery app. They also have reset their phone. But still after taking a photo in the camera app, the Gallery Takes a Long Time To Load On Galaxy S3, so it takes a long time to view the image taken.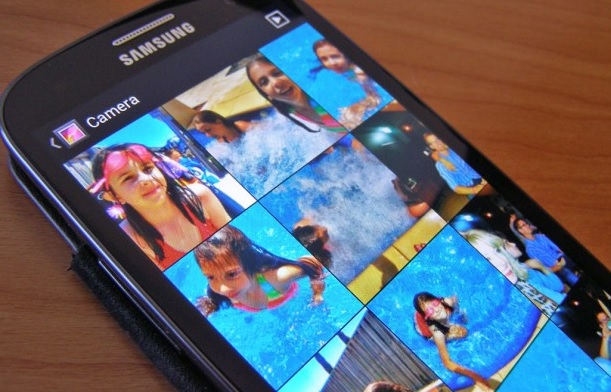 If you have a Galaxy S3, and you also facing this same issue, then first try to fix this problem by clearing cache and data of the gallery app. There are normally two reasons for this problem, either hardware or software issue. If the above process fails to solve the problem, then try to wipe cache partition, and if you have rooted your phone, then clear the Dalvik cache. Then conduct a factory reset via Recovery mode.
See also- How to fix Galaxy S3 audio problems
Wiping cache partition– Even you perform a factory reset; this directory may not be cleared. The cached files that are used by apps may remain in the directory and when you install the same apps again, there could be a conflict as your Galaxy S3 may use the old files. So wiping cache partition is important in order to let your phone to cache new sets of data.
Clear Dalvik cache– When you boot your phone, the Dalvik Virtual Machine scans all the frameworks and apps, and generates a tree of dependencies that is stored in the Dalvik cache. It let the apps to run in an optimized state. By clearing Dalvik cache will force your Galaxy S3 to create fresh dependencies and framework in order to run more consistently.
After following these steps also if the Gallery Takes a Long Time To Load On Galaxy S3, then download a different gallery app from the Google Play store and use it. Then observe if the phone still takes long time to load photos. If yes, then contact with a technician because there could be problems with camera sensor, which is affecting the phone's performance.
Join our newsletter 🎉
Subscribe to our newsletter and never miss out on what's happening in the tech world. It's that simple.
Latest Tech News

Exclusive Tech Deals