Most Android users have faced a situation where they have recharged their data plan, thinking it will be enough for the entire month but have been surprised to see zero balance by the middle of the month. Yes, even though we consume cellular data within a limit, we usually run short in balance by the end of the month. This is due to a large amount of data usage by the apps in the background.
However, Android has already provided us with a great solution, which lets us set the limit and a warning in case we go over the monthly cap. But still, we sometimes forget to set that limit and usually do not pay attention to the apps, causing apps to consume large amounts of data.
But the most recent version of Android thankfully paid great attention to that and came to our rescue. While the latest update, Android 7.0 Nougat came equipped with numerous exciting features and functionalities, one of the most useful features it carries is the Data Saver feature. This feature ensures we can save a great amount of money on cellular data and enjoy the latest OS to the fullest.
What Is a Data Saver?
Data Saver is a new feature in Android 7.0 Nougat that aims to save users money by making the smartphone use less data. This feature can be enabled by going to the settings option on your Android. This feature, when enabled, blocks background data usage by informing the apps to consume less data when possible. If you are in a metered connection, this feature kicks in and manages background data usage and keeps a keen eye on the app. If the connection is not metered, the apps will do everything they are programmed to do.
This feature works with all cellular data plans, including prepaid services. If you are traveling abroad and the phone is roaming, then the Data Saver mode will help you save some money.
However, when the Data saving mode is being applied, it restricts the app's activity and in case you want some apps to perform the same way even when this feature is enabled, then add them to the whitelist. Yes, the whitelist can be created by the users, and apps can be added to this list so that they can run in the background freely and use data to do the things they are designed for.
This feature is not enabled on the Android Nougat device by default and if you intend to save some data through this feature, then it is to be activated first by heading towards the settings option. The process to enable Data Saver in Android is explained in details here.
Process to Enable Data Saver in Android 7.0 Nougat:
The process is pretty simple, and you will be done in no time. Here is how to enable Data Saver in Android 7.0 Nougat:
Step 1: First, go to your device's home screen and pull down the notification shade.
Step 2: You will notice the settings option in this window at the top right corner, which is shown in a small cogwheel. Tap on it.
Step 3: Look for the Wireless and Network section. The data usage option will be labeled under that section and you need to tap on that option.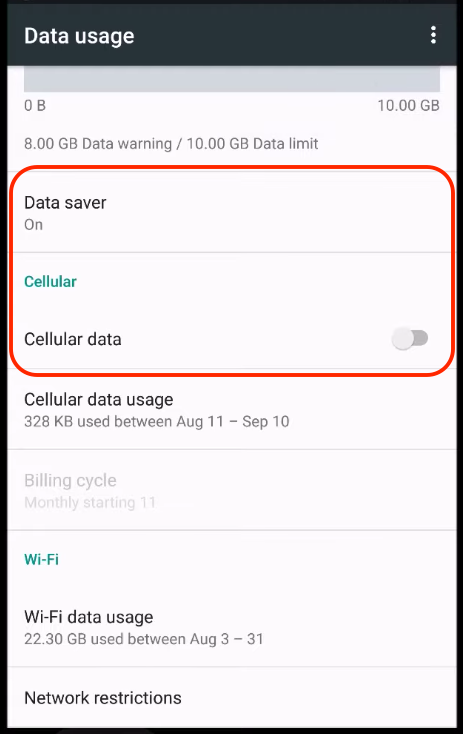 Step 4: Now tap on the option Data Saver. It will bring a toggle switch. Toggle the switch to turn the option on.
Step 5: Also, select unrestricted data usage and choose the entire app you want to download freely. That's it. You have now successfully enabled the Data Saver mode on Android.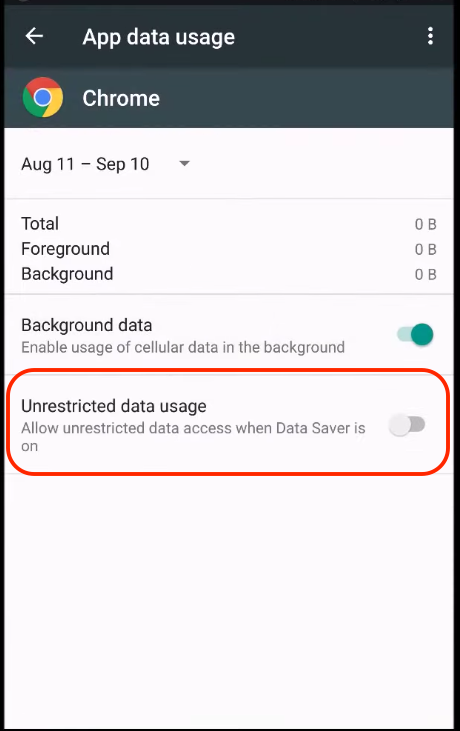 There might be a situation where you may want to disable this feature on your Android device, which can be done the same way.
Why Use Data Saver Mode in Android?
We always carry our smartphones with us; this is why cellular data can save us when we require to be connected to the internet. Cellular data is not highly expensive, but still, it is not cheap. In this context, Data Saver mode is really helpful and aids us in saving data.
Along with saving data usage, this feature also saves battery life. Apps that run in the background and data usage will obviously put pressure on the battery. But with the Data Saving mode activated, the battery life can be saved to a great extent.
Also, we download many more apps and games from the Play Store without knowing how much data they can end up using while running in the background. This feature in Android 7.0 Nougat offers us an advantage in putting a restriction on that.
The Data Saver feature is a good addition to the Android N that works great for saving cellular data by blocking background data usage and limiting apps. Even though this feature was present in other Android versions as well, Google has made this feature a bit more powerful in Android Nougat so that users can benefit even more from it.