X
Our Editorial Process
Each year more than 60 Million users visit Technobezz to solve a problem or research a product. Our goal is that everyone finds what they are looking for, and that is why we cover a variety of products, problems, and solutions on our website.

Writing an article that contains a lot of valuable information may seem simple. But when the article is written, the story doesn't end. We are constantly updating the content so that you can always get up-to-date and accurate information.
---
Technobezz's Editorial Guidelines
If you are one of many music lovers who use Google Chrome, then you know that moment when you are listening to the radio or your favorite album, then you visit a website, and the sounds from that page start to play automatically.
It is beyond annoying! Listening to music from a player while sound from another website plays is impossible. To do this, you must switch off the tab with the background music or stop the player. Below, we will inform you how to disable the auto-play sound on the Google Chrome web page.
You may also read: How To Reduce Google Chrome Memory Use.
How to Disable Auto Play Sound on Google Chrome Web Page
To disable the auto-play option on web pages, there are three ways:
The first option is to go to the Google Chrome browser page, which plays the audio, and there is a small icon on the tab in the form of the loudspeaker.
You will see a small menu pop-up when you click on it with the right mouse button. To deactivate the sound, just click on the "Mute tab."
The second way is also simple. Go to the Chrome address bar and type chrome://flags/#enable-tab-audio-muting .

You will see the highlighted option with ocher color "Tab audio muting UI control " and click on "Enable."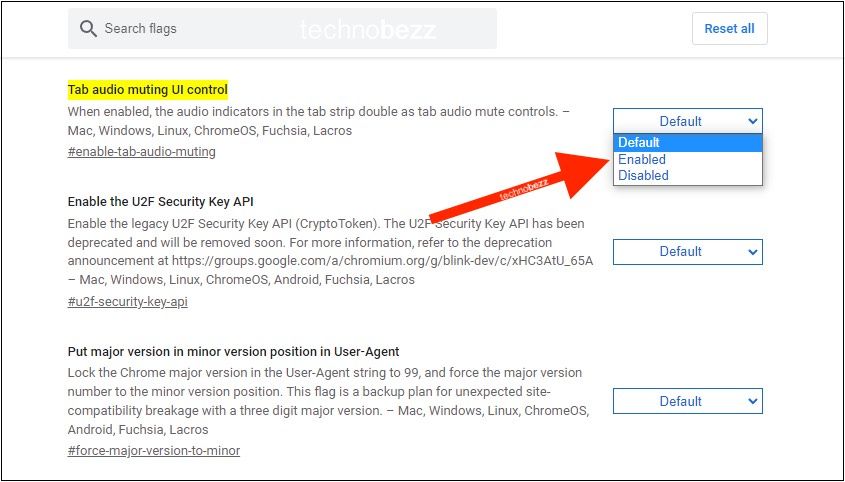 Then restart the browser. You can disable the sound with just one mouse button, click on the loudspeaker icon in the web page tab, and the sound will automatically stop.
The third way is to install one of many free extensions for Google Chrome. For example, you can get the Mute Tab - Silent in a click extension that allows you to control sound on every tab you open in Chrome with a single click.
To get this or any other extension, go to the Chrome web store and type mute or mute tab in the search box.
Choose one of the extensions and click Add to Chrome.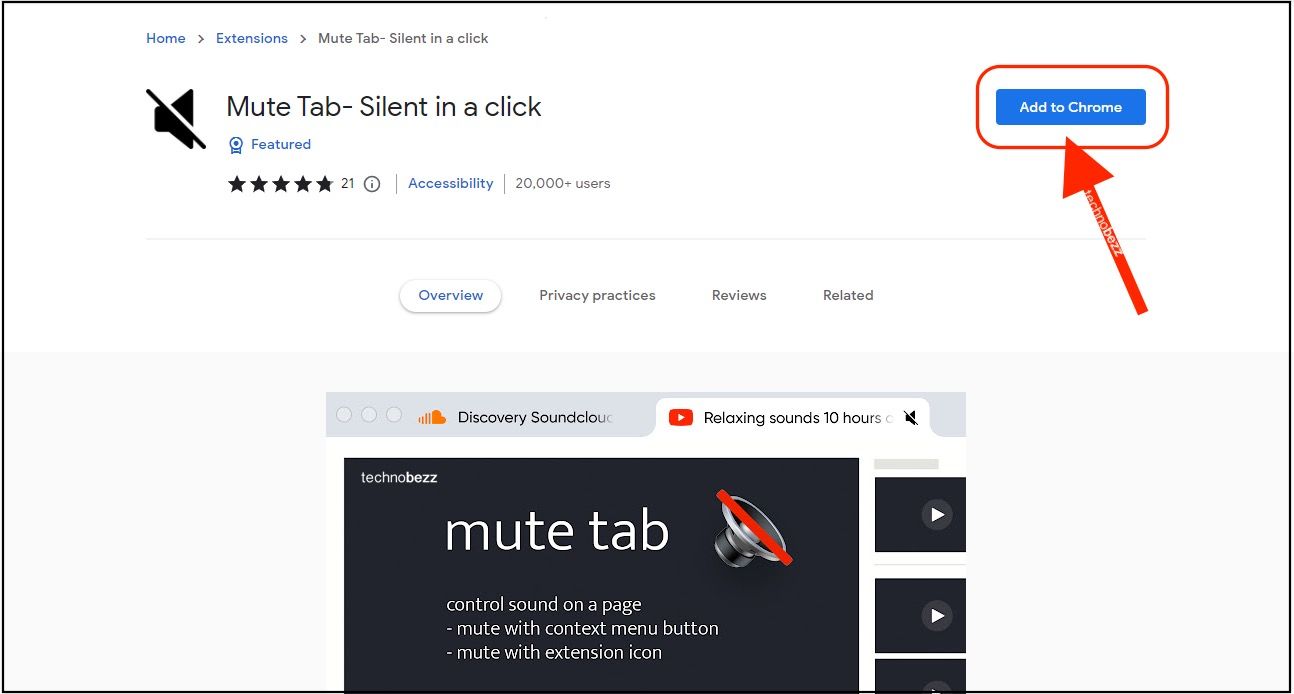 Done!
You may also read: How To View A Web Page In Google Chrome Without Internet Connection.
Was this article helpful?
This helps us improve our website.