Google's Nexus 7 came into the market in 2012, and again Google released the same tablet with some upgraded features in 2013. However, many owners have reported that they are facing several issues with their tablet. The common problems on Nexus 7 are battery draining issue, screen flickering, speaker buzzing, slow wifi etc.
Here I will describe the solutions of the common problems on Nexus 7, and you can follow them to fix issues on your tablet.
See also-How to fix "Apps Crashing after 4.4 KitKat Update" Problem on Nexus 7
Common

Problems

On

Nexus

7

And

Their

Solutions
Nexus

7

Rapid

battery

drain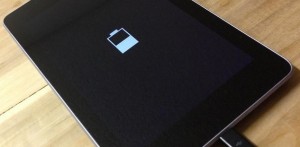 Rapid battery drain is one of the most common problems on Nexus 7 that many users are facing. The battery is draining much faster than expected, and some users have reported that the tablet won't charge up at all when they plug it.
The battery draining issue may occur because of a specific app which is not optimized for android 4.3. Many users have reported that Netflix app is the main culprit. So you can stop using this app until the update is available.
If you find that the tablet is not charging when plugged in, test the charger on other devices, and if you find that the charger is ok, then contact with the retailer and ask for a replacement.
See this Article to fix Slow Charging and Battery drain on Nexus 7- How To Fix Nexus 7 Slow Charging and Battery Drain Issue
Nexus

7

Screen

flickering
Few Nexus 7 users have noticed that the screen of the tablet is prone to flickering. It is specifically noticeable on lower brightness settings.
Pull the notification shade down from top right and select Brightness to turn off the auto brightness option and make sure that the screen brightness is set to more than 40 percent brightness.
However, if you see that the screen turns off completely if you set the screen brightness too low, it might be a hardware fault. In such case, contact with the retailer or Google and exchange the device.
Nexus

7

Speaker

buzzing
See also- How To Fix Microphone Issue On Nexus 7
Another problem that Nexus 7 users have complained about is speaker buzzing. They have complained that a static sound at low volume is coming from the tablet. For some people, the sound is coming even if they mute the speaker.
You can use headphones instead speaker, and it should solve the problem. You can also plug the headphones when the speaker is muted. You can also use a portable speaker.
The speaker problem seems to be related with Brightness settings. So drag down the notification shade and tap the Brightness to decrease it and see if it makes any changes.
Google released a fix as well for this problem. So check that you have the latest update by going to Settings > About Tablet > System updates.
These are 3 common problem on the nexus 7
How To Fix Wi-fi Dropping Problem On Nexus 7
How To Fix GPS Not Working Problem On Nexus 7
How To Fix Multi-touch And Typing Erratic Problem On Nexus 7
How To Fix Random Reboots Problem On Nexus 7
How to Fix Nexus 7 Slow Wi-Fi Issue 
Join our newsletter 🎉
Subscribe to our newsletter and never miss out on what's happening in the tech world. It's that simple.
Latest Tech News

Exclusive Tech Deals