X
Our Editorial Process
Each year more than 60 Million users visit Technobezz to solve a problem or research a product. Our goal is that everyone finds what they are looking for, and that is why we cover a variety of products, problems, and solutions on our website.

Writing an article that contains a lot of valuable information may seem simple. But when the article is written, the story doesn't end. We are constantly updating the content so that you can always get up-to-date and accurate information.
---
Technobezz's Editorial Guidelines
There's something about streaming services that makes them prone to weird and frustrating bugs. Netflix gets stuck on loading screens at the worst possible times and fails to load your saved list when you need it the most.
Thankfully, there are some simple solutions you can try whenever you hit a snag. Here are the most common problems with Netflix and how to fix them.
Common Netflix Problems and Their Fixes
If you face issues with Nextflix not loading correctly, you should go to DownDetector and check if the video streaming is down or has some known issues.
Problem 1: Netflix connection problems
Connection issues are the most common ones. You may see an error message saying, "We're having a problem connecting to Netflix." Here are several solutions to try.
Solutions
Start by restarting the device you're using, a computer, smart TV, iOS, or Android device.
Restart your modem and router
If you're using the Netflix app, go to Netflix.com using your preferred browser.
Reinstall the app.
Disable any VPN services
Consider switching to a reliable WiFi network if you are using mobile data or a cellular network.
Consider clearing the cache and cookies on your browser
If the problem persists, contact your internet provider.
Disable any privacy or ad-blocker extensions on your browser
Log out and then log back in.
Check if you have any outstanding payments.
Problem 2: Netflix streaming issue
If you're experiencing streaming issues, try the solutions listed below.
Relaunch the Netflix app
Ensure you are connected to a fast and reliable internet connection
Limit or reduce the number of devices in your household that are either: Streaming, playing video games, or Downloading/Uploading content to the internet. (This will allocate more bandwidth to your streaming)
Restart the device you're using to watch content on Netflix
Restart your modem and router
Watch Netflix in HD video quality. Launch Netflix and open the Menu > Account. Find PROFILE AND PARENTAL CONTROLS and select your profile. Click Change next to Playback settings. Find the option "Data usage per screen" and click or tap on it. Finally, select High and save the changes.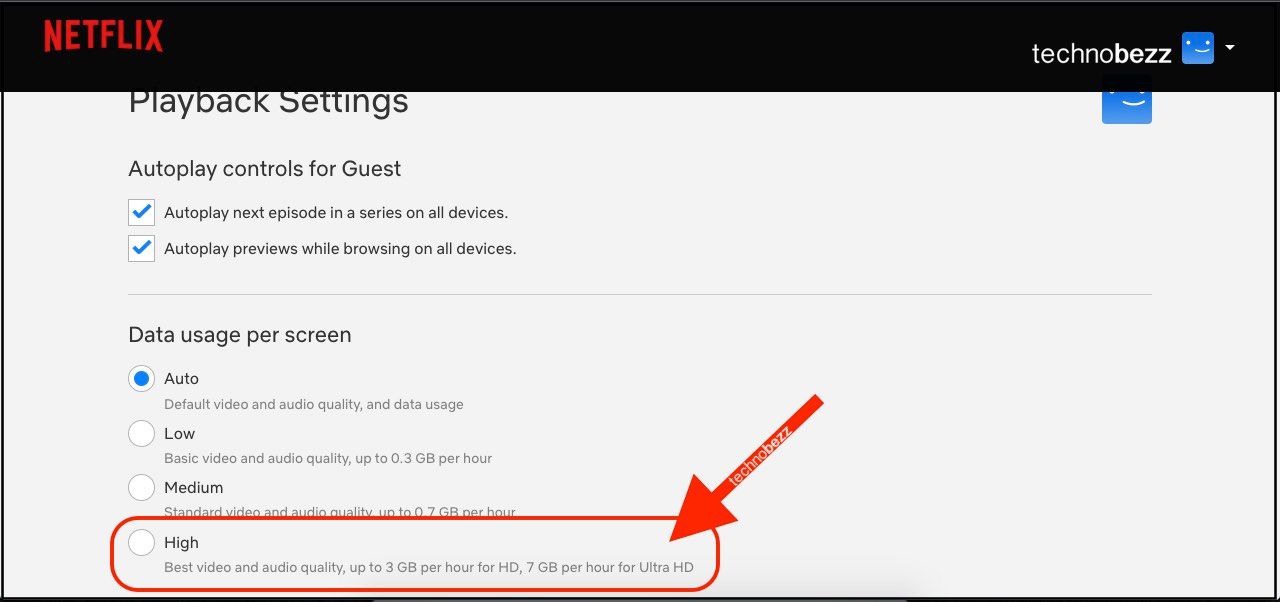 Problem 3: Netflix freezes or crashes
If your Netflix app is freezing or crashing, the problem may be with your device or internet connection.
If you're using a laptop, try closing out other programs that use a lot of bandwidth, like streaming audio or video.
Relaunch the app.
If you're using the app and relaunching it doesn't help, go to Netflix.com from your browser.
Reboot your device.
If your internet connection is unstable, try switching to a wired connection or plugging it directly into your modem (rather than using a router).
Your device's OS may also be part of the problem. In this case, updating your system with the latest software may help.
Problem 4: Your Netflix queue (List) is empty
Netflix uses your viewing history to suggest new shows and movies you might like. If you have a long viewing history, you'll have plenty of suggestions in your queue(list).
If you don't have enough viewing history, you might only have a few items on your list, which means you'll be less likely to find something you want to watch.
While there are ways to delete your viewing history and reset your queue, you can also add more items to your list directly. Here's how:
Launch the Netflix app
Find the content you want to add to My List
Tap the Add to My List button (the + sign)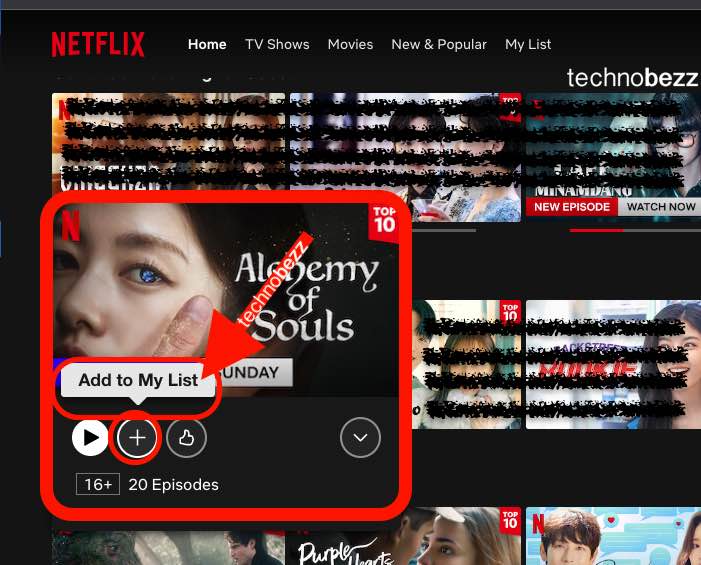 Problem 5: Netflix errors 1011 and 1012
These errors usually appear on mobile devices. Here's what to do.
Close the Netflix app on your Android or iOS device and relaunch it.
Launch Settings and go to Apps or App Management if you're using Android. Find Netflix, tap on it, and then tap Force close.
Toggle the Wi-Fi connection on your smartphone or tablet. Turn off your Wi-Fi and then enable it again.
Restart your Android or iOS device.
Delete the Netflix app and install it again.
Clear the Netflix cache - Navigate to Settings > Apps > Netflix > Storage > Clear Cache (Android)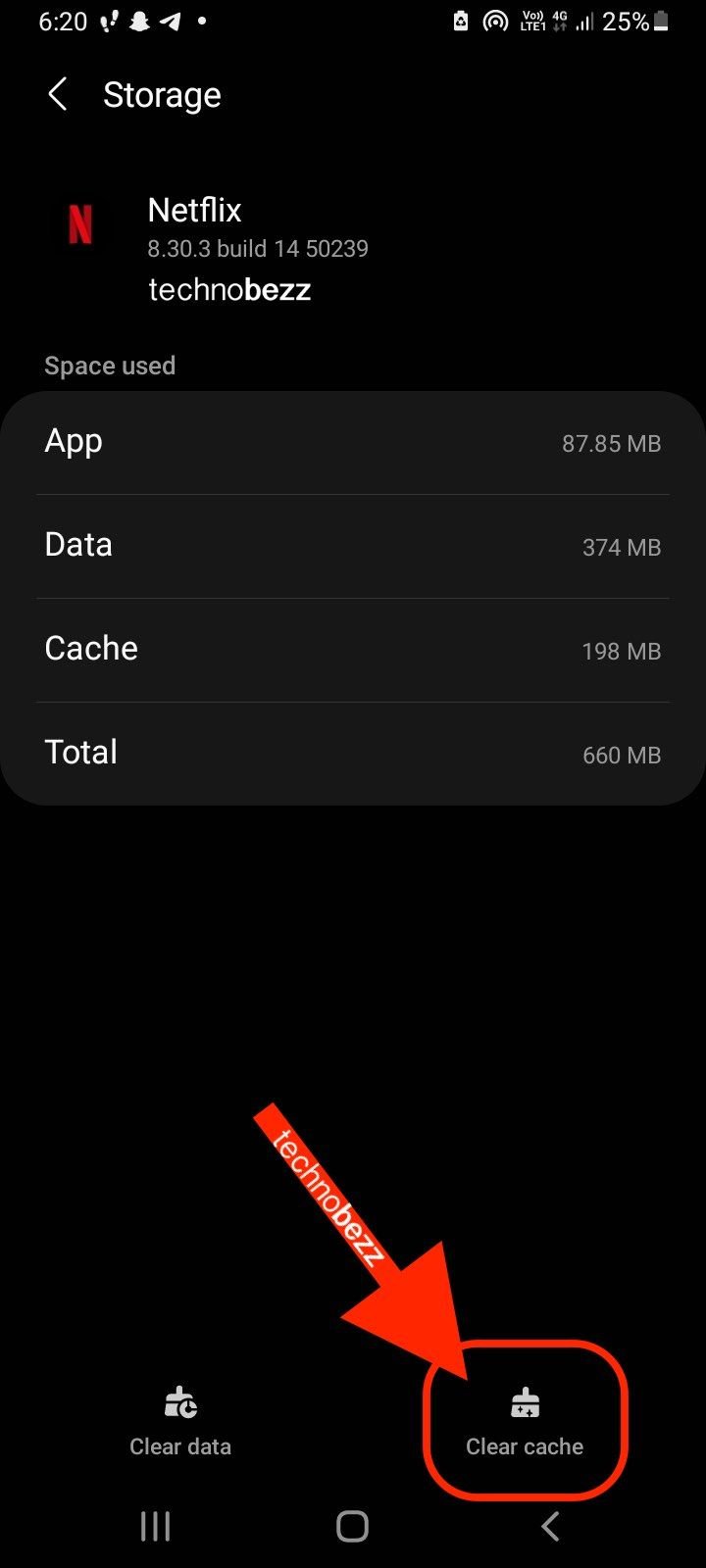 Problem 6: Netflix error 1016
This error message usually appears on iOS devices due to poor internet connection.
Toggle Wi-Fi. Head over to Settings > Wi-Fi, turn it off, and turn it back on.
Restart your iOS device.
Restart your modem and router.
Problem 7: Netflix error 12001
This error shows up on Android devices. Try the following:
Clear the Netflix app cache. Go to Settings > Apps (or Apps Management). Find Netflix and tap on it. Tap Storage, and finally, tap Clear Cache.
Clear the Netflix app data. Go to Settings > Apps > Netflix > Storage and tap Clear Data.
Relaunch the Netflix app.
Restart your Android device.
Problem 8: Netflix black screen issue on PC
Clear the cookies in your browser
Relaunch the browser and try streaming something again.
Switch to another browser.
If you're using antivirus software, ensure it's up to date.
Disable any VPN services
Disable any privacy or ad-blocker extensions on your browser
Update your browser as well.
Restart your PC.
Problem 9: Netflix issue on Apple TV
If you're having problems when watching Netflix on your Apple TV, here are the solutions:
Solutions:
Restart your Apple TV.
Restart your router.
Sign out of the app and sign back in.
If the issue pops up in the middle of the streaming session, press Menu. Sign out when the "Who is Watching Netflix" message appears on the screen. Sign back in after a few seconds to see if the issue is fixed.
Update Apple TV.
Problem 10: You can't find anything to watch
It's frustrating to spend hours searching for something to watch when Netflix suggests documentaries about birds. It's not uncommon for your queue (List) to become clogged with suggestions you don't want.
Thankfully, there's a way to clear it out quickly:
Select the Menu and go to My List
Find and select the item you want to remove
Click Remove or Remove and Hide
Select My List and Reset completely if you want to reset your queue.
Wrapping it up
These are the most common Netflix issues, with simple yet effective ways to fix them. Always check whether the service is down when a problem appears by going to DownDetector.
If everything seems fine, dive into the solutions listed here. Happy streaming!
Was this article helpful?
This helps us improve our website.