You may rarely have to face a situation when you would have the need to bypass iCloud activation. But if you do face such situations where you have misplaced phone or it has been stolen then iCloud activation bypass is needed. The feature of Find My iPhone when activated through iCloud Activation Lock will lock the misplaced iPhone with the account of the owner. So, if the iPhone needs to be unlocked it would happen only if the original Apple ID and password is used.
Also, those who buy second-hand phones can sometimes get stuck with a locked iCloud. Here is how to bypass iCloud activation on iPhone.
Read also- How To Switch Between Apps On iPhone X
Steps to Bypass iCloud Activation on iPhone
Method 1
The method mentioned below is effective for iOS 8 to iOS 9.2, or iOS 9.3.2, iOS 9.4 and iOS 10.
Step 1 – On your iPhone screen that says Activate iPhone Screen, tap on Home button and select Wi-Fi Settings. Click on "i" beside the Wi-Fi network that you wish you connect.
Step 2 – In the Settings of Wi-Fi clear the DNS and then enter the DNS of your location.
If you are in the USA then the new DNS for you will be 104.154.51.7
In Asia, the new DNS for you will be 104.155.220.58
If you are in Europe then the new DNS for you will be 104.155.28.90
If you in any other area then the new DNS for you will be 78.109.17.60
Step 3– When you enter the DNS then click Back and then click Activation Help. As the activation bypass settings is completed then you will receive a text that says, "You have successfully connected to my Server." When the iCloud is unlocked you will be able to use the functions of iPhone.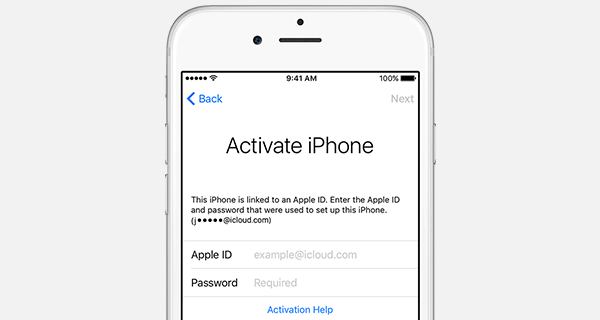 Method 2
If you have an iPhone with iOS 11, follow the guide below. Steps 1 & 2 remain the same
Step 3 – Tap on "Back"  located on the left side of the screen on top and then click on Wi-Fi
Step 4 – Next enter your Wi-Fi password and click "Join" in the top right corner
Step 5- Located on top right corner is the Back button which you need to click to go back to Wi-Fi page. Your iPhone will try to activate by moving to a new page, which you need to stop by clicking on the Back button.
Step 6 – You will see iCloudDNSBypass.net on top. You can scroll on the menu and access apps and different features.
Use these ways to bypass iCloud activation on iPhone when necessary.
Read also- Common iPhone 8 Problems and Their Fixes
Join our newsletter 🎉
Subscribe to our newsletter and never miss out on what's happening in the tech world. It's that simple.
Latest Tech News

Exclusive Tech Deals