Technobezz is supported by its audience. We may get a commission from retail offers
X
Our Editorial Process
Each year more than 60 Million users visit Technobezz to solve a problem or research a product. Our goal is that everyone finds what they are looking for, and that is why we cover a variety of products, problems, and solutions on our website.

Writing an article that contains a lot of valuable information may seem simple. But when the article is written, the story doesn't end. We are constantly updating the content so that you can always get up-to-date and accurate information.
---
Technobezz's Editorial Guidelines
A 32-inch TV is the best small TV that meets everyone's budget. The compact size ensures that it is ideal
Skyworth S3G 32-inch LED Smart TV
Vizio D32f-J04 32-inch TV with 1080p Resolution
Hisense A4H 32-inch with LCD Display
Table of Content
A 32-inch TV is the best small TV that meets everyone's budget. The compact size ensures that it is ideal for rooms of all sizes. There are various manufacturers in today's market, competing with one another to offer their televisions to you at steal prices.
Buying Guide
While TVs of this size do not offer outstanding high-tech features like their expensive 4K counterparts, there are those sets that do have some noteworthy features that will not let you down. Some of these have excellent image quality and Full HD 1080p resolution.
Decide on the following factors before buying a TV.
Image quality
Pixel resolution
Type of the display
Type of speakers
Place where you are going to use
Support for HDR functionality
Purpose of buying a TV - viewing or gaming
The list below helps you choose which television set you should consider buying. Let's see some of the best 32-inch TVs.
See also: Top Best 4K TVs
Best 32-inch TVs
Premium LED TV that comprises a53 Quad-Core Processor
Skyworth S3G 32-inch LED Smart TV
Check Price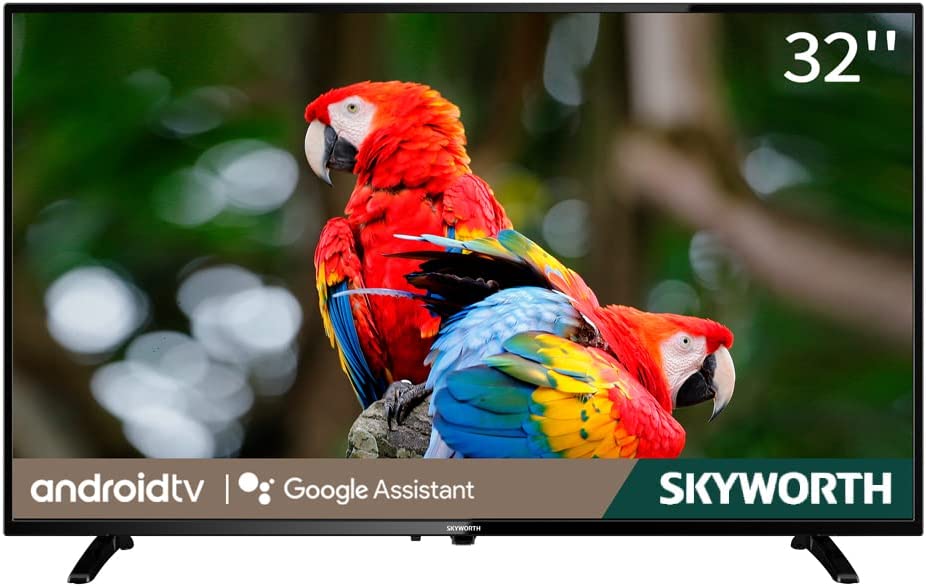 Known for its premium design, the Skyworth S3G TV is fabricated with gilt color and sandblasting technology. It features an a53 Quad-Core Processor for optimizing the performance of the graphics and power. The device also has a built-in Google Assistant that makes the navigation as effortless as can be.
This smart TV from Skyworth comes at a very reasonable price and offers a perfect balance of audio and visual. It boasts two 8W independent dual-tone speakers that make the sound quality sharper, more powerful, and more precise. As for visuals, it has a premium display panel.
This TV is an excellent option for those who wish to enjoy cinematic sound effects at home.
It is also suitable for people looking for a high-end model with accurate colors and sharp images but at an affordable price.
Top-notch visuals
Intuitive user interface
Dolby Audio Technology
Flimsy TV legs
Limited features
Elegantly Designed TV with Full-Array LED Backlight Technology
Vizio D32f-J04 32-inch TV with 1080p Resolution
Check Price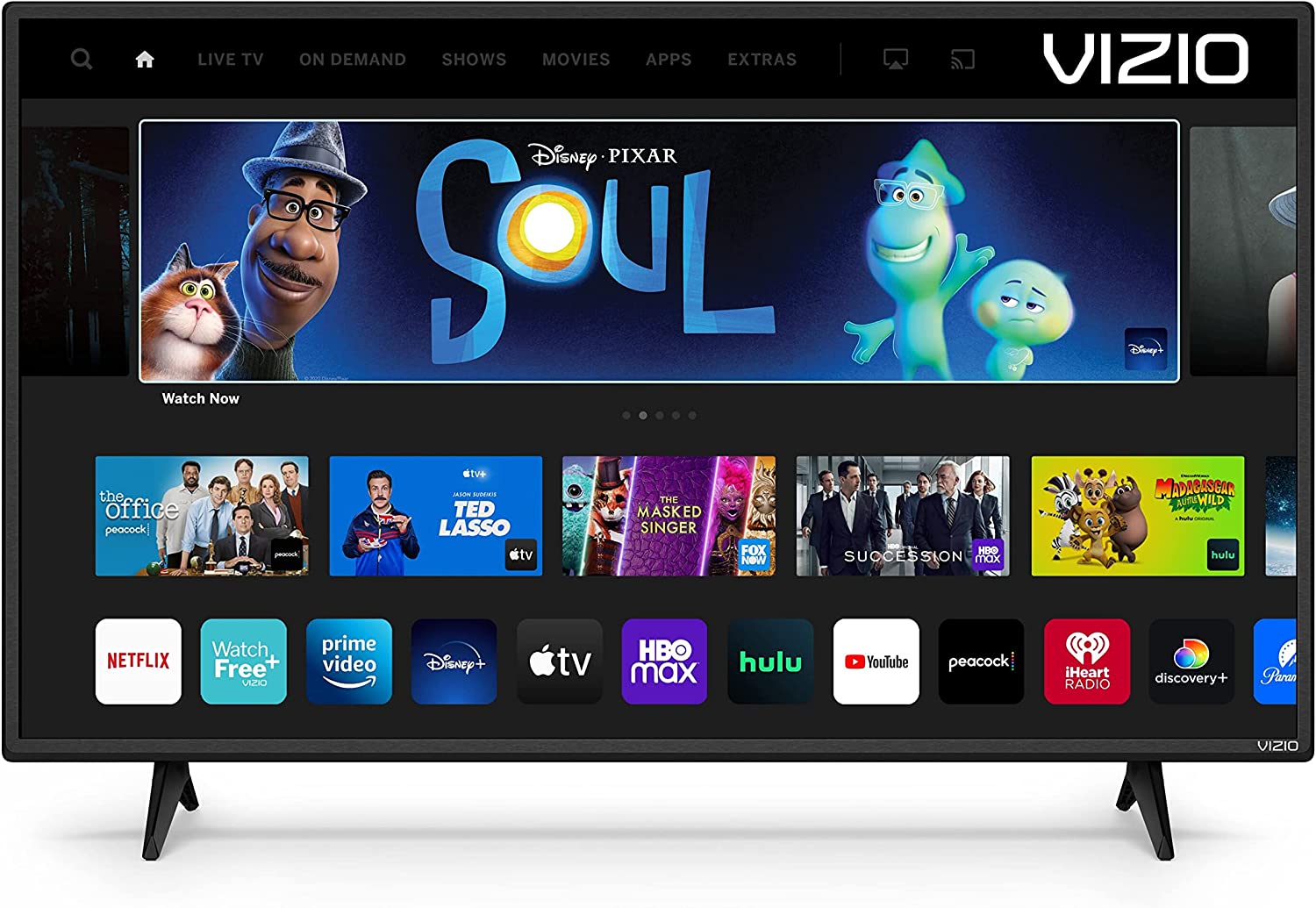 The Vizio D-Series TV comes with a crisp and clear Full HD resolution display. It features a powerful Vizio IQ Processor that provides greater picture processing, quicker navigation, and faster loading times. The screen's backlight possesses uniformly dispersed LEDs that produce light balance and picture presentation.
The Vizio D-Series boasts a V-Gaming engine that offers more responsive console gameplay and reduces input lag. The weight of the device is just 8.99 lbs, and with a slimmer body, it will fit anywhere in your home. With Smartcast technology, you can instantly access most leading streaming providers.
An ideal option for gamers who wish to boast additional optimization during gameplay.
Recommended for those who care to save space and money while streaming their favorite programs.
Abundant smart features
Built-in Chromecast and Apple AirPlay 2
Lightweight body
No 4K display
No HDR support
Moderately Priced TV with DTS Virtual X and Sports Mode
Hisense A4H 32-inch with LCD Display
Check Price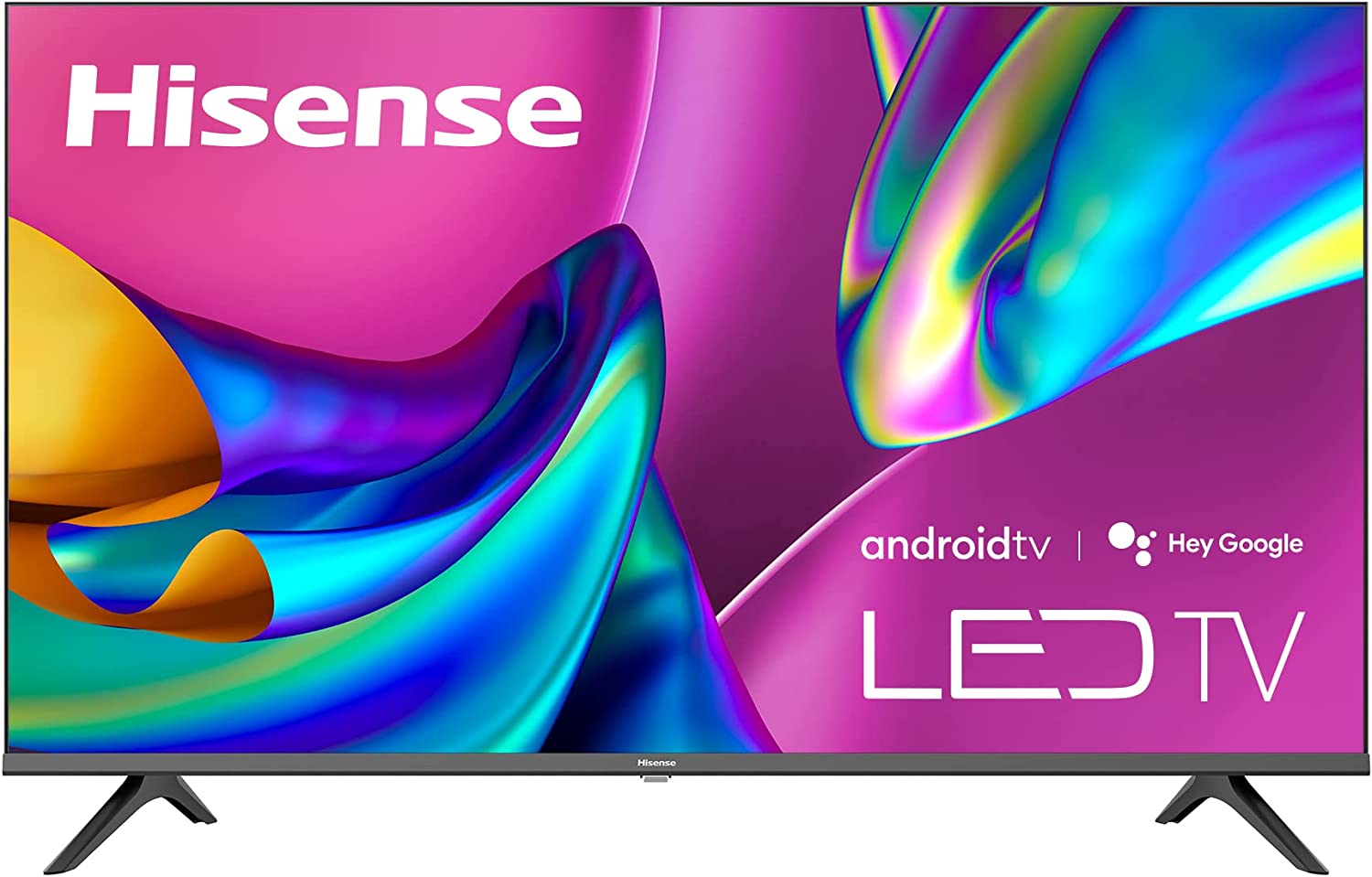 The Hisense A4H TV features a powerful LED backlight that makes image presentations more colorful and sharper. The device boasts a Natural Color Enhancer that boosts your viewing experience with superior color and reproductive performance. It is loaded with DTS Virtual X that delivers a robust audio experience.
The A4H comes with a certified game and sports mode, which regulates pre-set TV settings for 720p/60Hz gaming. The 120Hz motion rate ensures sleek and smooth blur-free visuals while playing fast-paced games or watching high-resolution content. It offers decent connectivity support, including Bluetooth, Wi-Fi, USB, Ethernet, and HDMI.
The television comes with an image processing technology that allows you to catch up with fast-moving actions.
The game mode and sports mode functionality have enabled them to provide ever-optimized gaming content to the users.
Full-Array LED backlighting
Compact structure
Highly optimized visuals
Mesmerizing audio experience
Vibrant Color with Anti-Reflective Matte Display
Samsung 32-inch LS03B Series with QLED 4K Display
Check Price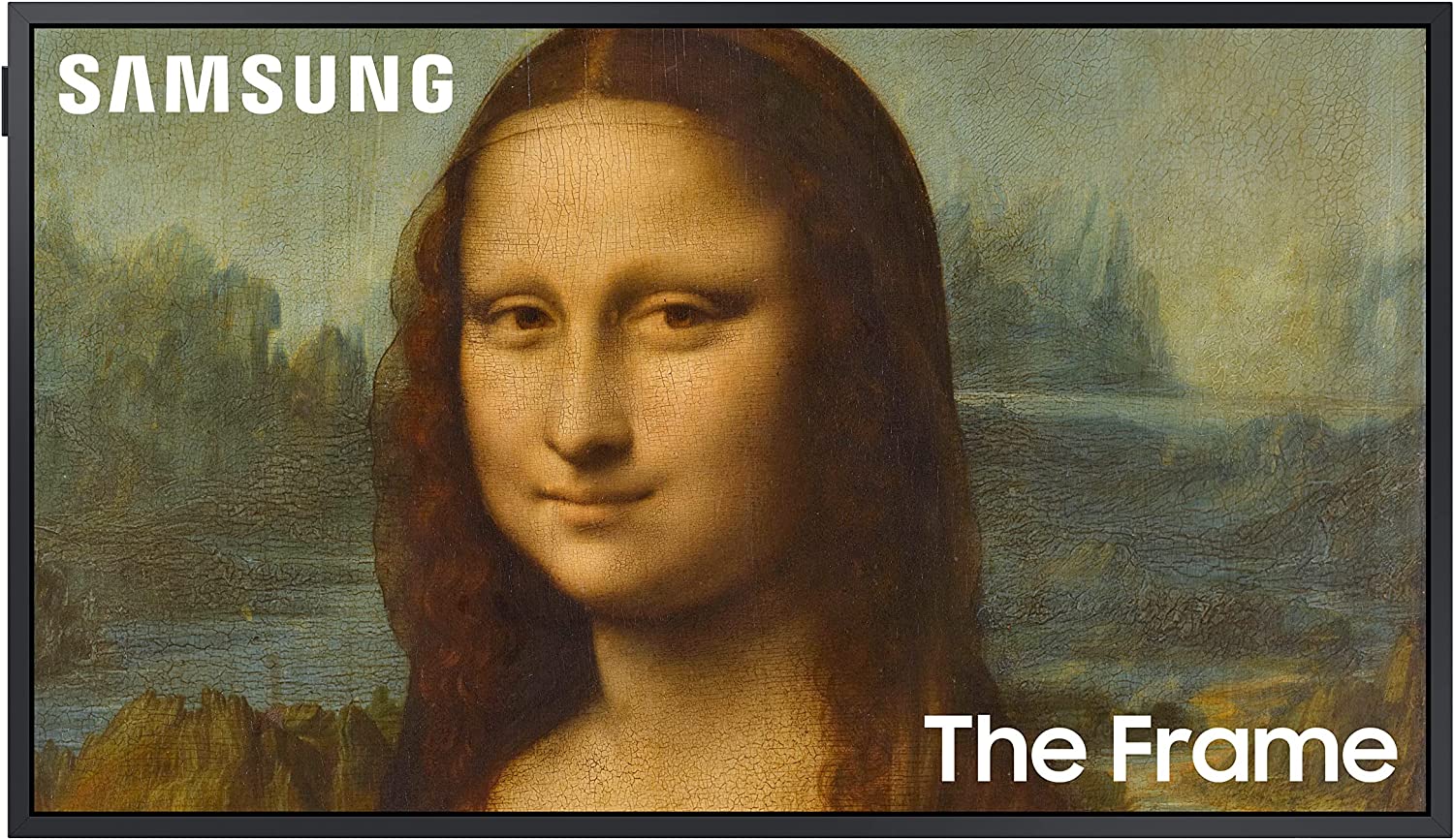 Popularly known as the Frame TV, the device is powered by Quantum Dot Technology, which uses the dual LED backlight system to deliver astonishingly vibrant colors. It is a great combination of excellent picture quality and the capacity to blend in with its backdrop.
The Frame TV comes with an anti-reflective matte display that eliminates light disruption by plummeting glare. When in standby mode, the device, with its Art Mode technology and built-in motion sensor, turns into an exhibit of your art collection. The frames are available in seven different colors.
Why Should You Buy This?
If you're a fan of the unique Arty Design, then Frame TV would be the suitable device for you.
The device offers vibrant and precise colors due to its QLED technology.
Pros
Picture frame-like design
Exceptional contrast ratio
Quantum Dot color
Great motion handling
4K display
Cons
A bit expensive
Narrow viewing angles
No Dolby sound
A Superbly-Built TV that boasts DLED Imaging Technology
Sansui ES32V1HA 32-inch LED Smart TV
Check Price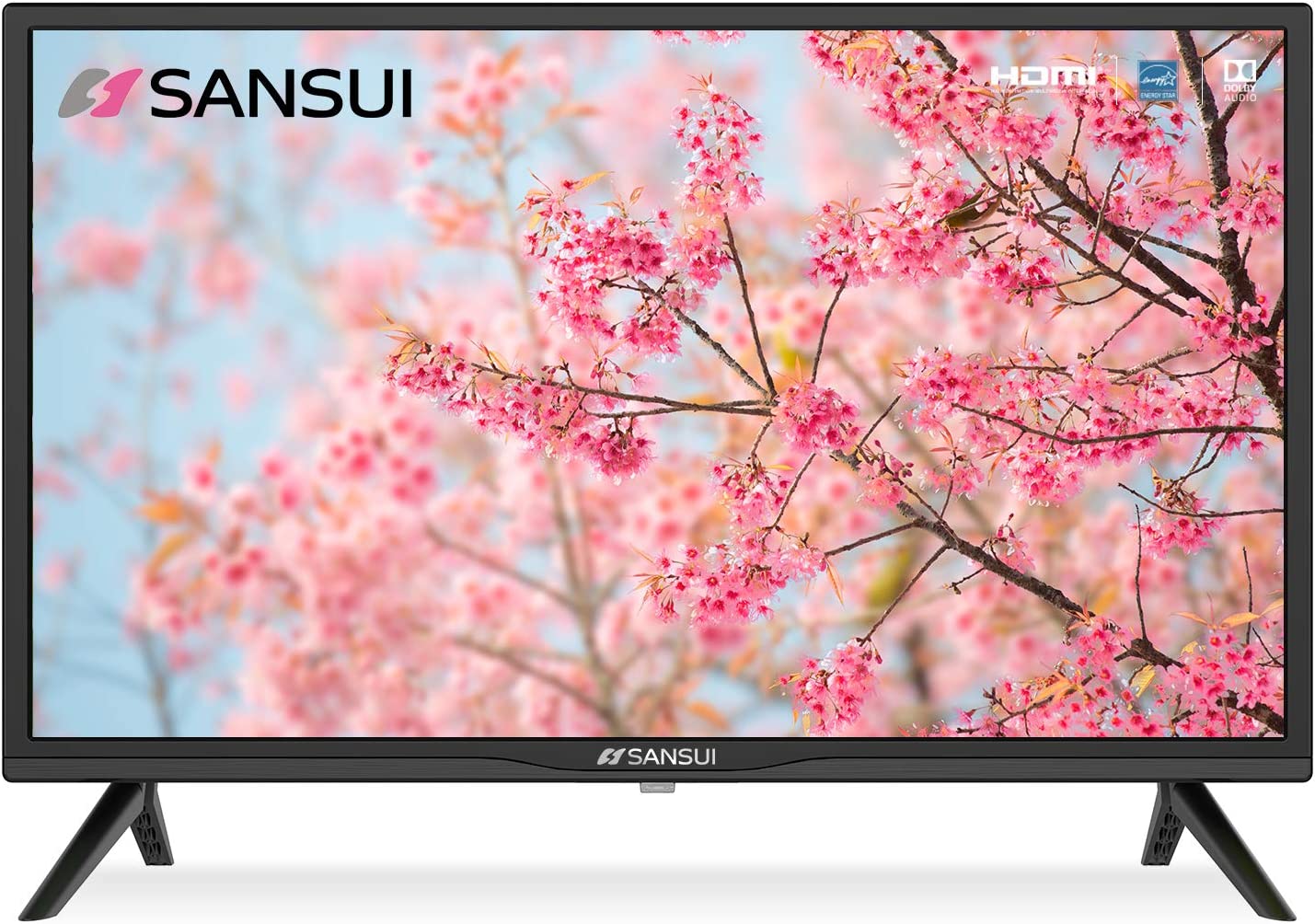 The Sansui Smart TV is powered by DLED imaging technology that delivers sharp color and depth resolution details even in low light. It comes with the Airplay2 wireless technology that makes screen casting easier. With its Stadia-Cloud gaming service, you can have the experience of playing your favorite games on a large screen.
It comes with 1GB RAM, 8GB ROM, 60Hz refresh rate, 8.5ms response time, and 720p resolution display. The device runs on the Android 11 OS and offers many streaming options.
The device is equipped with a wide range of interface types, allowing you to run multiple devices concurrently.
Ideal for those who have an affinity for a gadget equipped with innovative technology and exclusive features.
Elegant design
Android 11 OS
Huge memory
Stadia Cloud gaming service
TV and Monitor dual-use
The sound quality could've been better
Not full HD
Super Smooth and Slim TV that comes with Parental V-CHIP
Westinghouse Budget-Friendly 32-inch HD TV
Check Price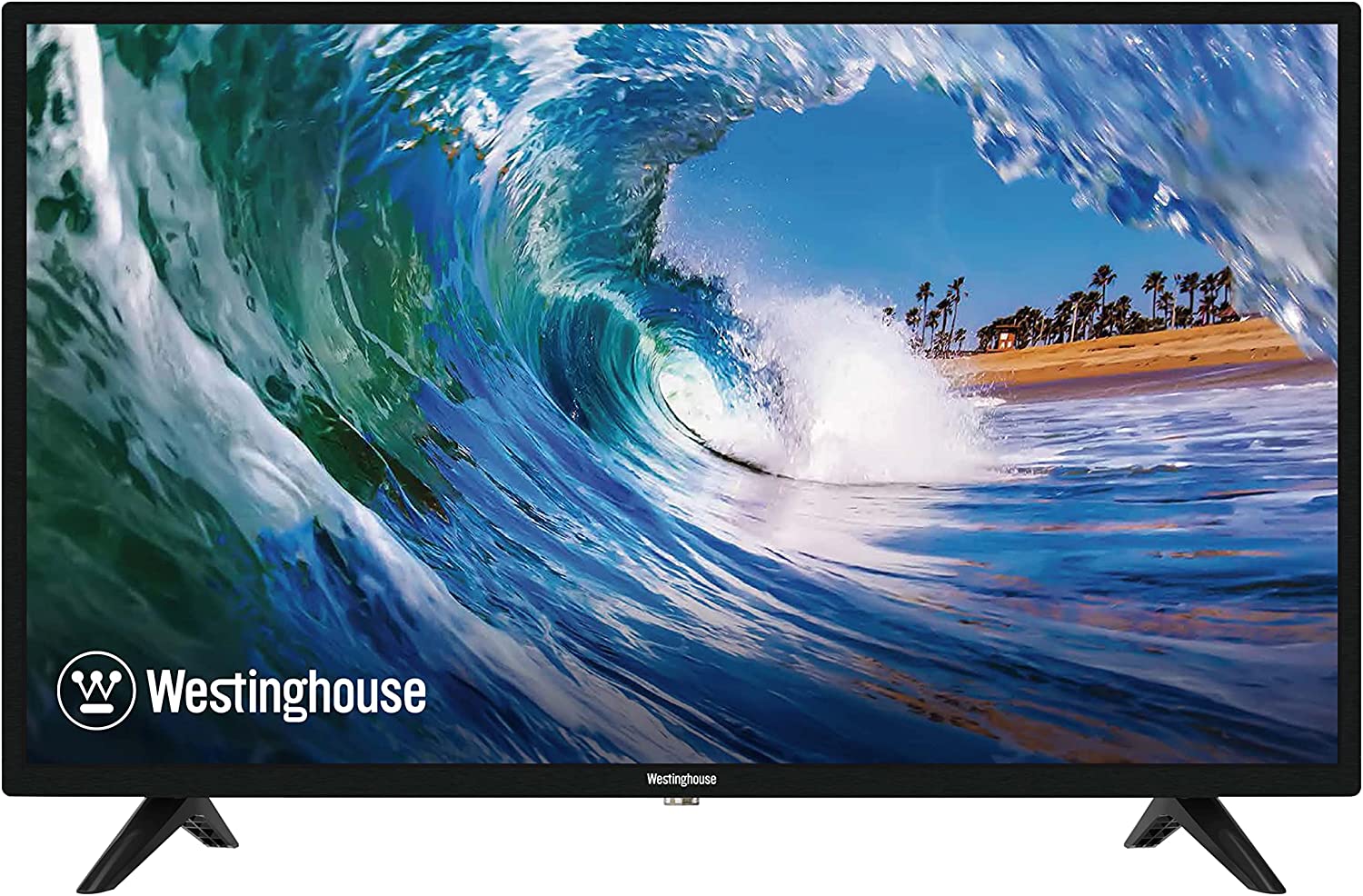 The 32-inch Westinghouse TV is the perfect choice for those looking to spend less but still wish to experience the features of a smart TV. The smooth and slim design makes it ideal for small rooms. The display offers a bright, colorful, and vibrant full HD display to watch your favorite shows.
The Westinghouse 32-inch has a built-in Parental V-Chip feature that allows you to block specific content and verify the ratings of unknown programs. Regarding the connectivity options, the device has one HDMI port and one USB port. You can also use it as a monitor for your PC.
Why Should You Buy This?
Recommended for parents who have been looking for a TV that comes with easy-to-use features.
This model will be ideal for space-restricted rooms such as the kitchen and kid's room.
Pros
Budget pricing
Compact build
Lightweight body
Super easy navigation
Cons
Basic features
No Dolby audio
No Wi-Fi connectivity
Conclusion
You can choose from different types of 32-inch televisions in today's market. You can make a decision based on the television's type of resolution – 720p or 1080p. Alternatively, another deciding factor is how and where you decide to place your television. While some televisions feature only either a flat mount or wall mount, some devices come with both mounting options. You can also narrow down your selection based on the manufacturer. If panorama modes impress you, consider opting for a 32-inch TV with a curved screen. Game lovers can restrict their choice to taking their pick from those televisions that support a game mode. Last but not least, the type of devices you want to connect to your unit helps you make a decision based on the input and output ports on the television.