Laptops and ultrabooks have come a long way since the assumption that those that are budget-friendly aren't good. Google changed this view with its cheap Chromebooks with the amazing build quality, specifications, and innovative Chrome OS. When you are keen on getting the full Windows operating system experience, these are the best ultrabooks under $500 that you could buy today. They are no longer inferior because the latest range of products is as powerful as possible, with great hardware specifications and reliable build quality.
Buying Guide
So you've decided to buy an Ultrabook. In your quest to buy one, look for the following:
Great design
Weight of the device
Long battery life
Reasonably priced
Presence of a graphics card
High-quality display
See also: Best Business Desktops
Best Ultrabooks Under $500
Ultra-slim Light Notebook with 8GB RAM
14" CHUWI Laptop with 256GB SSD and Windows 11
Check Price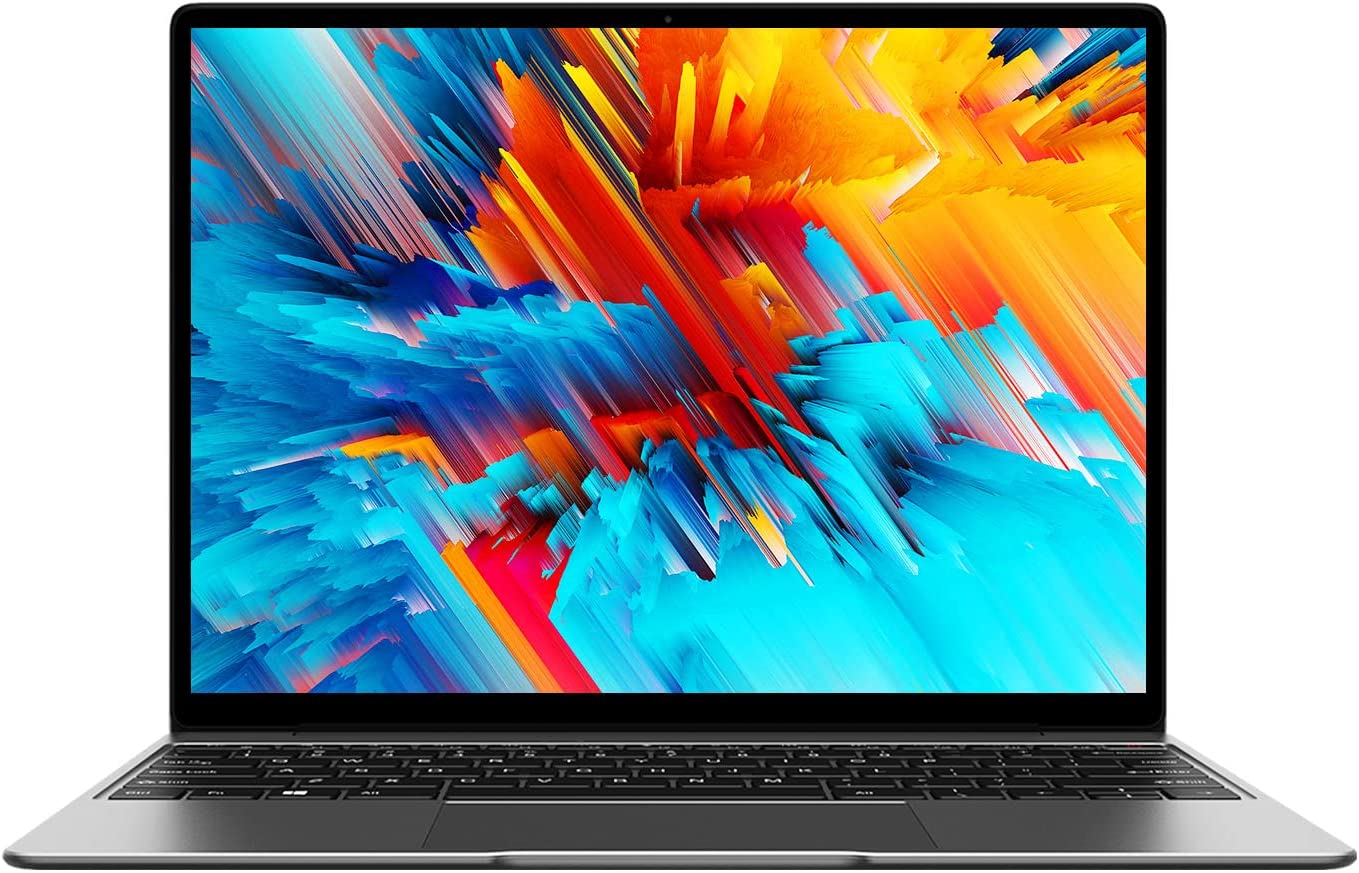 This sleek Notebook is configured with Intel UHD Graphics GPU and Windows 11 operating system. It is enriched with a laminated display and has a 2160 x 1440 pixel resolution. Packaged with Wi-Fi 6, it also includes an Intel UHD 600 Graphics card and supports 4K video hard decoding. Its backlit keyboard eases the strain on your eyes, especially while working at night.
The USB-C interface supports fast charging and quick data transfer, including videos. Its 38Wh high-capacity lithium-ion battery is portable and lightweight, ensuring smooth functioning for at least 3-7 hours. You can access the internet via Wi-Fi 802.11ax. This machine furnishes you with ample storage space.
This power-packed Notebook comes with a large and striking display that is soothing to the eyes.
It is powered by Intel Celeron Gemi Lake N5 100 and makes everyday tasks look extremely easy.
Turbo frequency of 2.8GHz
Seamless Wi-Fi connectivity
Full-featured USB-C & Full Interface
Unhindered multi-tasking
Battery and power cord issues
Elegant Business Laptop with 512GB SSD
14-inch Sleek Laptop from ASUS with Windows 10
Check Price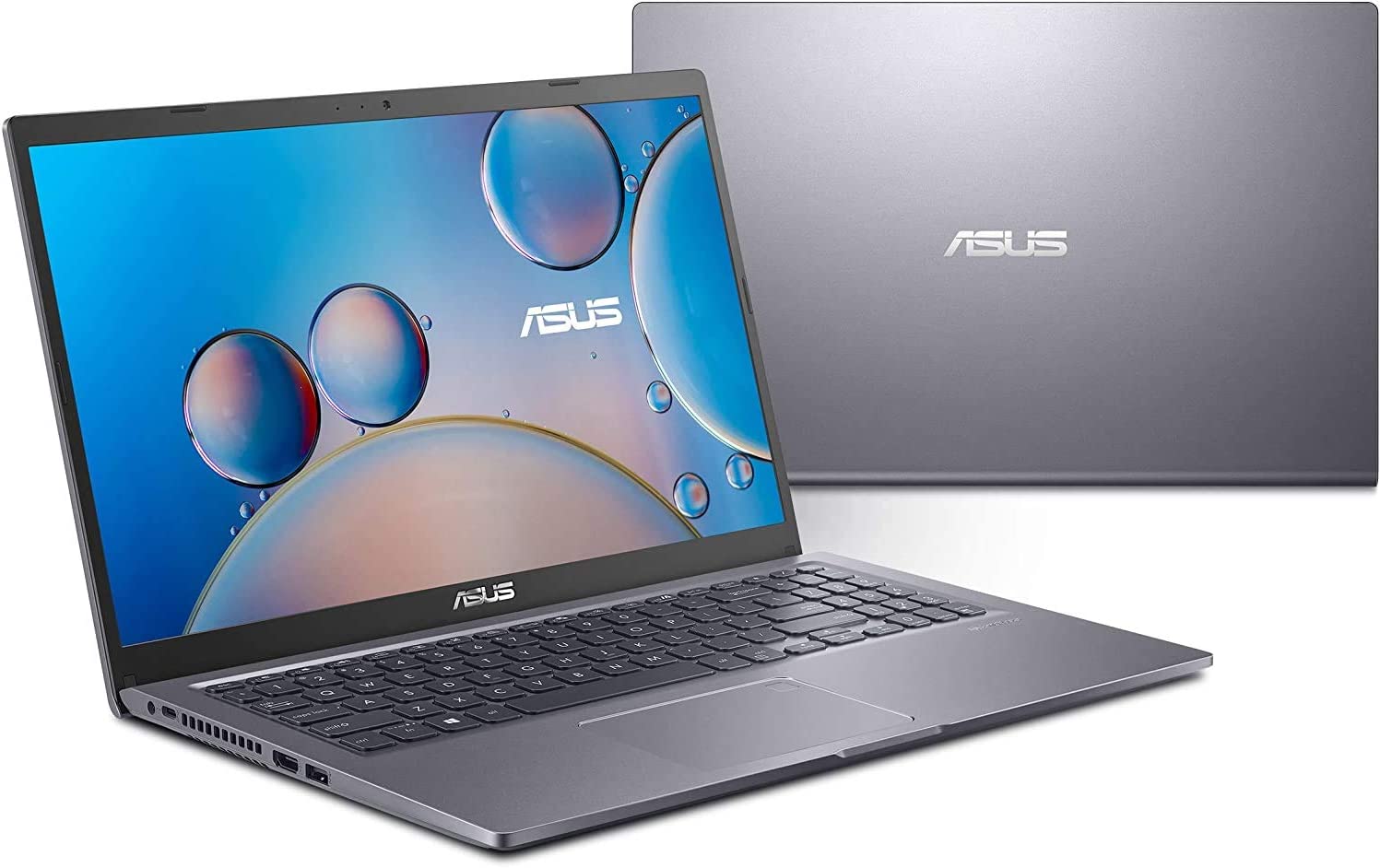 This 14" laptop comes with Full HD micro-edges and a soothing anti-glare display. Its ultra-wide viewing angles and HDMI output enhance your viewing horizons. The machine comes with a MicroSD card reader, 6 MB cache, and Intel Core i3 dual-core processor. Its compact keyboard layout enables error-free typing.
This stylishly designed laptop includes a Max Boost clock of 4.1 GHz and weighs only 3.97 pounds (1.800 kg). Other interesting accessories include an MCR card reader, Bluetooth, a UHD graphics card, and one USB 2.0 Port.
Easy to carry, this laptop comes with a base clock of 1.7 GHz and offers you 5 hours of non-stop computing.
It provides multi-monitor set-ups and can be upgraded.
Screen resolution of 1920 x 1080 pixels
Built-in webcam
Kensington lock
Lithium-ion batteries
No optical drive and touchscreen
Two-in-one Ultrabook 6GB RAM Laptop
Jumper 360-degree Flip Laptop with Windows 10
Check Price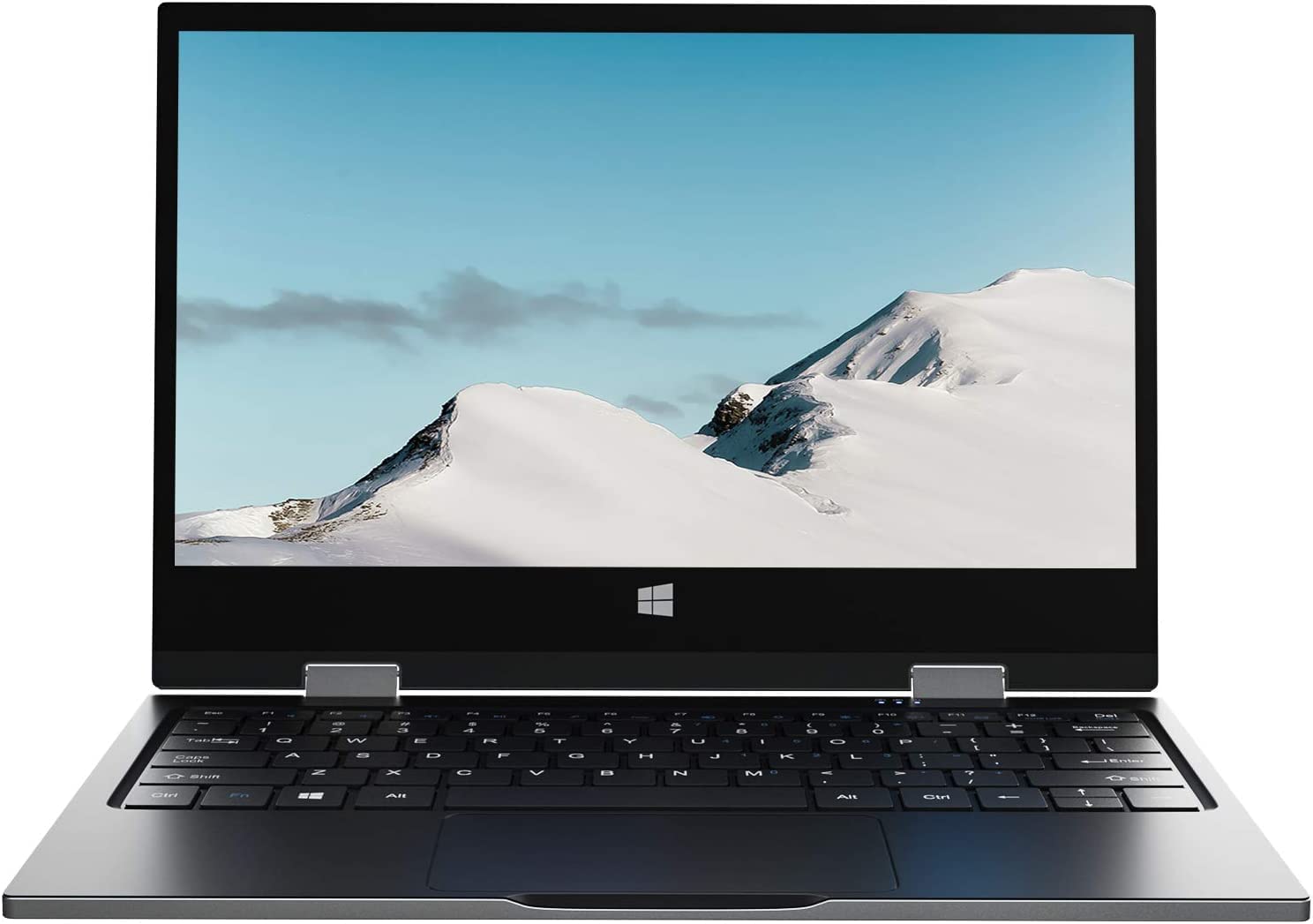 Lightweight and compact, this creatively-designed laptop comes with a 360-degree swivel and a Windows 10 operating system. The touchscreen is accompanied by an arresting ten-point touch that challenges your creative skills. The computer has a long-lasting battery that enables seamless computing for at least six hours.
Its impressive storage capacity includes 6GB DDR3 RAM and 128GB eMMC high-performance storage. You also get a 256GB TF card and a 1TB M.2 SATA SSD expansion, enabling hassle-free storage of all your preferred content. A 2.0 MP front camera, dual speakers, and a microphone complete this wonderful laptop.
This laptop weighs only 1kg and you can easily carry it to your meetings or even outdoors.
Compatible with Intel Celeron N4000 and various office software.
Portable and convenient to use
Multiple modes
Large storage capacity
One-year warranty
Convertible Flip 4GB RAM Laptop with Windows 10
Jumper Ultrabook with FHD Touchscreen
Check Price
This 11.6-inch laptop comes with 4GB RAM and a 128GB eMMC. Its 128GB ROM provides a large storage capacity and is well supported by a 256GB TF card. Made of Aluminum alloy shell, this stunning machine can be used in six different modes ensuring total convenience throughout its usage.
The laptop comes with a 128 GB Hard Disk Drive and a 360-degree flip feature which enhances the overall aesthetic of the machine. This touchscreen device includes a built-in Intel dual-band Wi-Fi and the Intel Celeron Quad-core processor. The battery functions flawlessly for at least 4-5 hours.
Why You Should Buy This?
The standby time for this Windows 10 laptop is about 240 hours.
This Ultrabook laptop is compatible with varied office and learning software.
Pros
Unmatched portability
Weighs 2.2 pounds (0.99 kg)
CPU speed 1.1 GHz
Crisp and quality visual imagery
Cons
Ultrabook Computer with Windows 10 and 4GB RAM
Portable 12.5" Notebook with Intel Atom from Tocosy
Check Price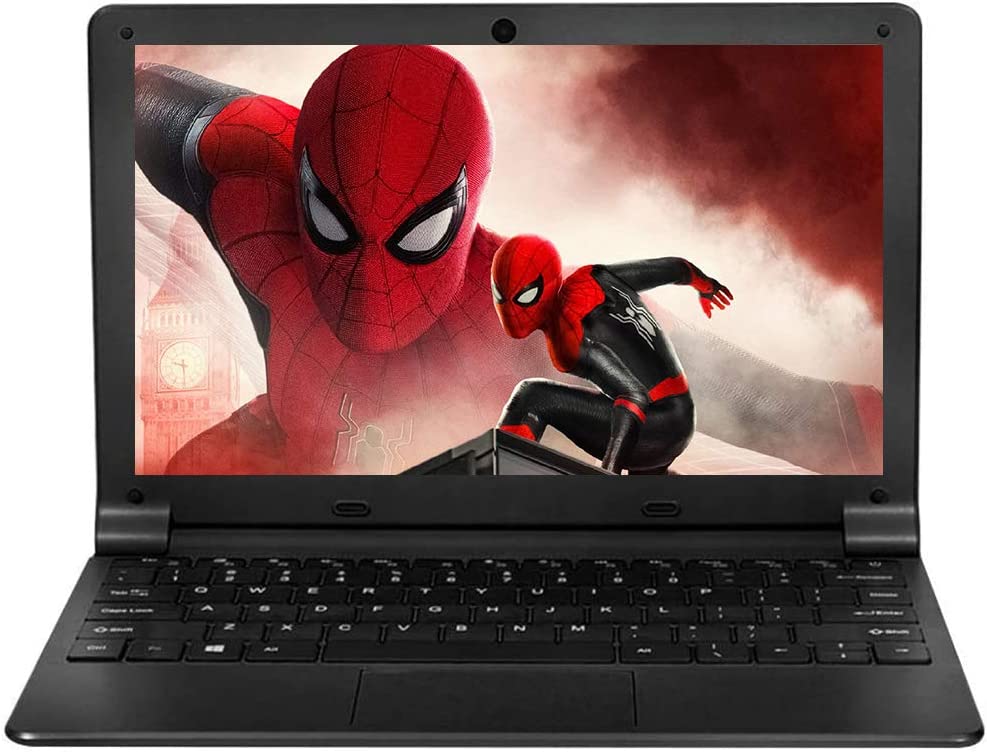 Elegance and design are the hallmarks of this easy-to-carry compact laptop. Packed with a powerful quad-core processor, the machine is designed for spectacular imagery and unhindered browsing. Its 12.5-inch HD display provides crisp visuals of all your content, whether entertainment or infotainment.
The machine's connectivity is flawless with its Wi-Fi network and numerous USB ports. You can carry this comfortably to the outdoors, your travels, perform official tasks, and enjoy viewing movies with your family at home. This extremely compact Notebook is a wonderful device for gaming and education as well.
This stylish, feature-rich mini computer comes with a camera and built-in speakers, which enhance your viewing experience.
It has a built-in touchpad, a USB port mouse, and Bluetooth, making it the ultimate computer for all.
Flash memory size of 64GB
Supports USB port mouse
Built-in stereo speakers
Includes calculator, calendar keyboard, and alarm clock
Inferior battery charging
VivoBook with Windows 10 and 128GB SSD
Lightweight 15.6" Laptop from ASUS with Fingerprint Sensor
Check Price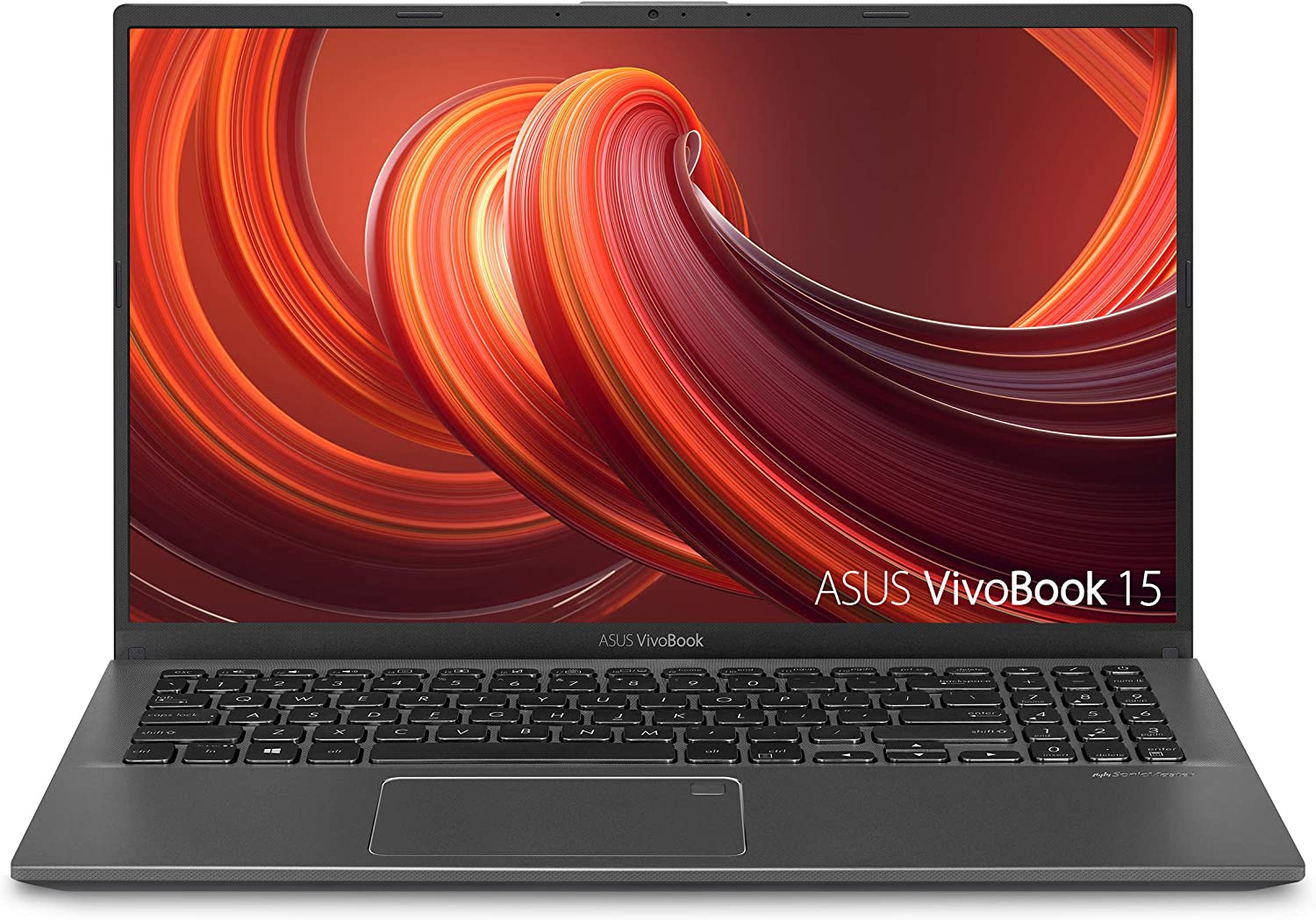 The NanoEdge bezel display of this laptop comes with an arresting 88% screen-to-body ratio. The laptop has 8GB of RAM DDR4 and 128GB PCle NVMe M.2 SSD. Its eco-friendly backlit keyboard with a fingerprint sensor gets activated through the Windows Hello feature. This classy device is compatible with Google Classroom in Microsoft Edge/Internet Explorer 11.
This sleek laptop comes with an ErgoLift design to enhance your comfort by improving your typing posture. Its ultra-slim 5.7mm display is unique by all standards. Powered by Intel Core i3, this machine also includes Bluetooth, Wi-Fi, a webcam, and numerous USB ports. You can run apps from the Microsoft store even when Windows 10 is in its S mode. The AMD Radeon graphics enhance the overall performance of this laptop.
Why You Should Buy This?
Ease of use for all age groups
Touchscreen feature
Fast and functional
Apps and gaming support
Battery life
Cons
Average cooling efficiency
Best ultrabook for school or college
Lenovo IdeaPad 3 15.6″ HD Laptop PC
Check Price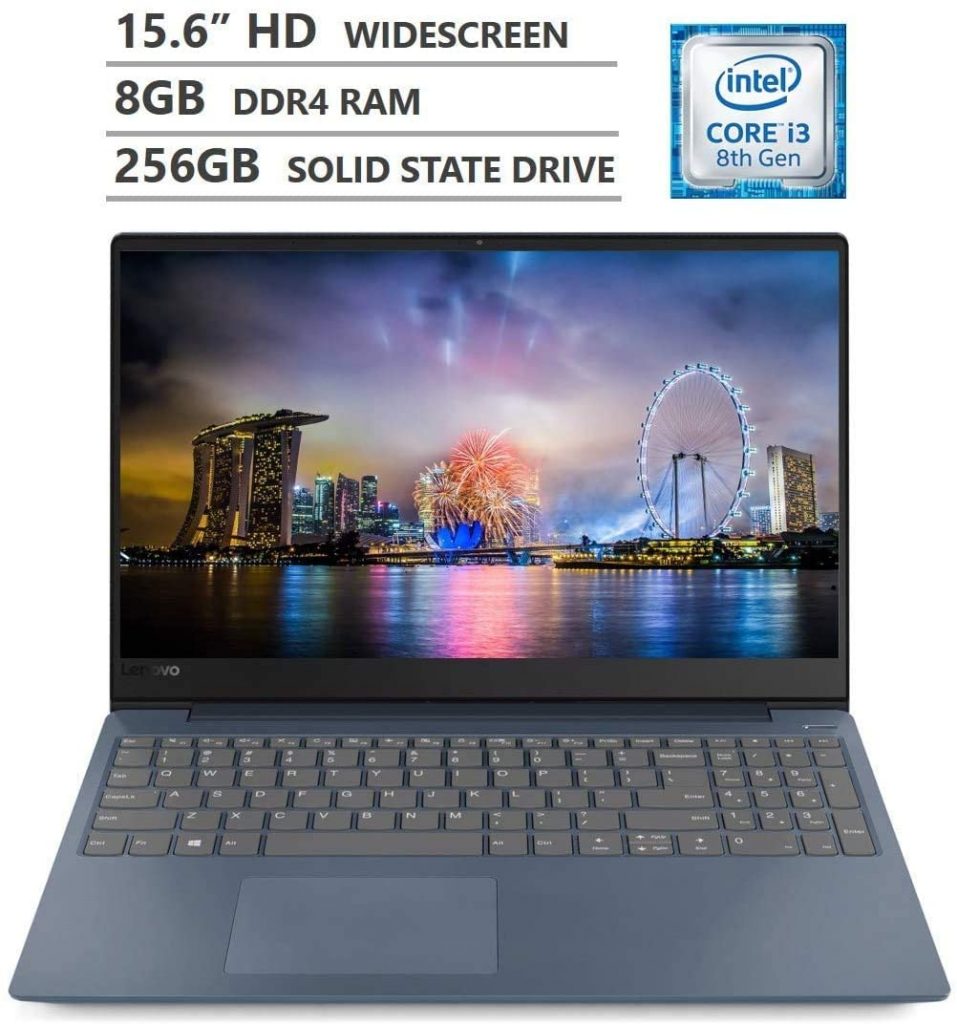 Those looking for an ultrabook for school, college, or everyday use will be satisfied with this one. This ultrabook features an Intel Core i3-1005G1 Dual-Core Processor (4M Cache, up to 3.40 GHz, Integrated Intel UHD Graphics, 15.6″ HD LED Backlit Anti-Glare Display, 2 x 1.5W speakers with Dolby Audio, and 8GB DDR4 2666 MHz RAM.
Lenovo IdeaPad comes with Windows 10. The weight of this ultrabook is 5 pounds, and the product dimensions are 15 x 13 x 1 inch. It is available in black. It has a great design and is pretty easy to carry around.
What's unique about this Ultrabook?
This ultrabook is great for school and everyday use
It comes with great specs and all the needed features
Ultra-fast business laptop
HP 14" HD Flagship Business Ultrabook
Check Price
The HP 14" is an ultra-fast laptop that runs on the flagship Intel Core i7 processor, combined with 8 GB of RAM. Adding to the response speed is the 180 GB SSD, ensuring all your apps, software, and browsers run as quickly as possible. The 3.3 GHz processor will keep all your Microsoft Office and other business software running seamlessly without slowing down.
You should be able to open large excel sheets without difficulty when using the HP 14", which has a resolution of 1366 x 768 pixels. While some power users may require a 1080p display, this resolution should be ample for everyone else. The ultrabook also has a webcam, an SD card reader to transfer files easily, and a couple of connectivity ports. The device runs on Microsoft Windows 10 Professional out of the box.
What's unique about this Ultrabook?
HP product delivers more value for money, and most reviews are positive
It has a large SSD, is capable of handling most of your file storage requirements, and is very responsive
Bottomline
Ultrabooks have changed significantly, as they are no longer extremely powerful computers at exorbitant prices. Instead, you can easily buy the best ultrabooks under $500 with impressive specifications, great design, and unique features to make it easier to get work done in your office. You can opt for a laptop that offers the longest battery life, a better display, or one with a graphics card, all within your budget, ensuring a premium experience.