Technobezz is supported by its audience. We may get a commission from retail offers
Spy cameras have become increasingly popular in today's world. A spy camera is a very small camera and
Arebi 4K Wireless Security Spy Camera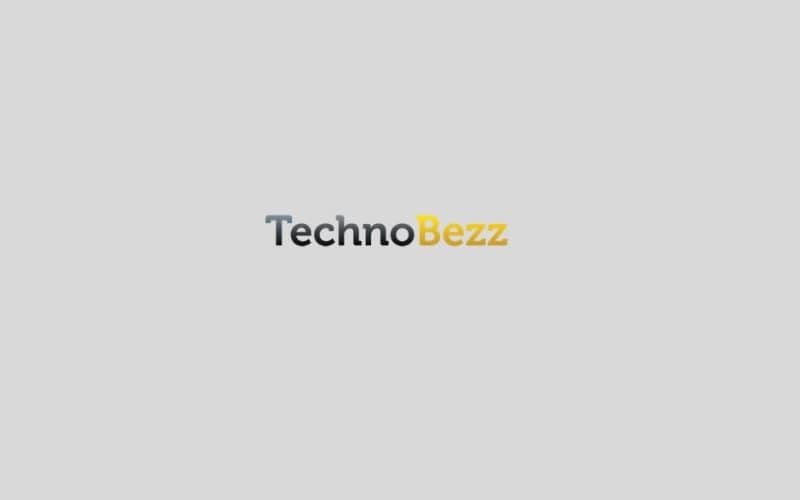 Shaopao Portable Mini Hidden Wireless Spy Camera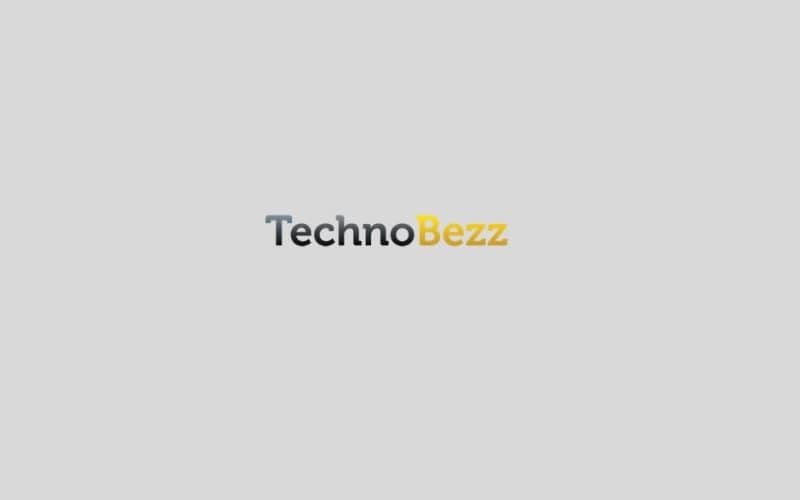 Sirgawain Hidden Spy Camera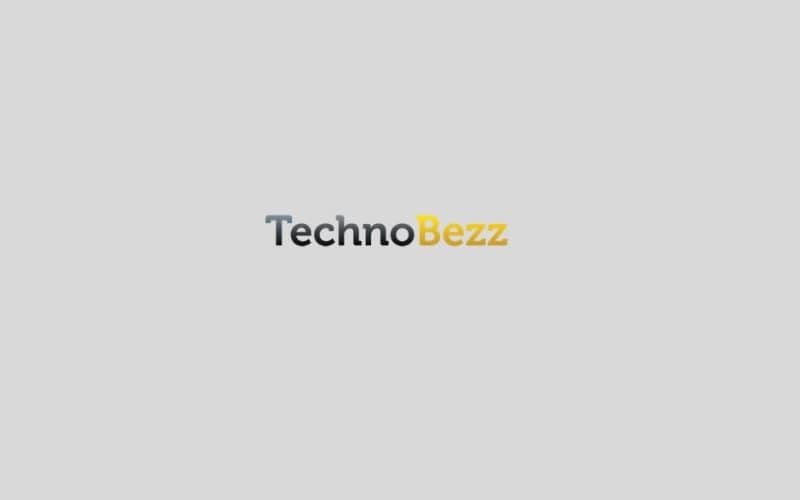 Table of Content
Spy cameras have become increasingly popular in today's world. A spy camera is a very small camera used to record a video of a person and location without their knowledge. Some versions of this miniature camera are also capable of recording audio. They are primarily used for surveillance, although they are also used for commercial activities. Another common area where spy cameras are used is for parents to keep track of caregivers to check how they treat children in their absence, such as when they are at work. Law enforcement uses these cameras to offer proof of misconduct or theft. Therefore, they also play an important role in protection and investigation.
Buying Guide
Spy cameras can be either wired or wireless. The wired type is often connected to a storage device that encompasses the recordings, whereas the wireless model transmits the same to a receiver in a limited radius. The following is a list of the best spy cameras you may find useful to meet your needs.
Before you buy a spy camera, consider the following points -
Place of use (office or home)
Budget for the camera
Wired or wireless
Environments they can be used in (indoor/outdoor)
Remote monitoring
Night vision camera
Read also- Top Best Essential Apps For MacBook
Best spy cameras
A Compact Security Camera with a Powerful Battery
Arebi 4K Wireless Security Spy Camera
Check Price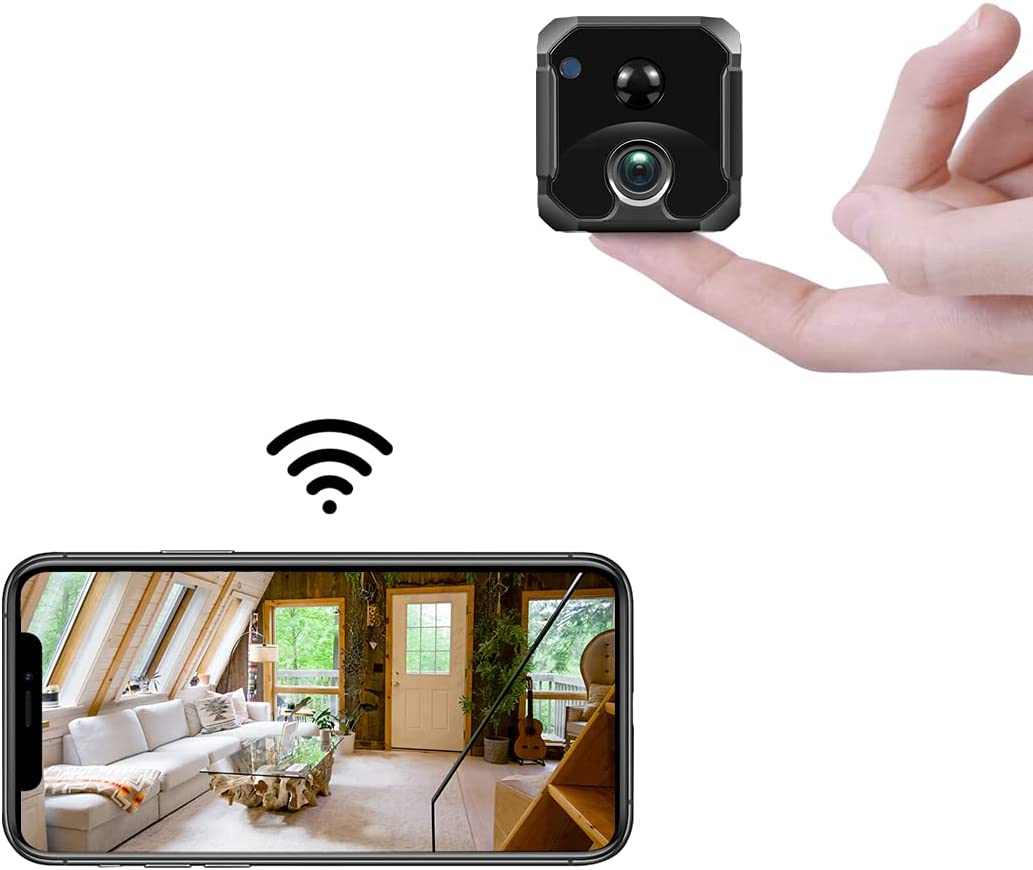 As the name suggests, this is a top-notch spy camera with security features. Designed for those who wish to use a spy camera to keep security concerns at bay, it has a brand new image sensor. The latter feature helps it create an Ultra HD live feed at 4K resolution and 1080p. It possesses 2.4GHz network connectivity, providing decent network connectivity for users to check their activities at home or anywhere else. The battery is powerful and long-lasting, lasting between 3 and 10 days on a single charge.
The best part about this spy camera is its sensitivity to motion. Upon detecting any kind of motion, it sends an alert automatically. To access the video recording on this spy cam, you can use Wi-Fi connectivity or insert an SD card with memory space between 8 and 256 GB. The dimensions of the spy camera make it all the more useful as you can mount or position it at your convenience without any difficulty. More importantly, it is easy to use. So, you can use it even if you are not a tech-savvy person.
It is a secure spy camera that is easily adjustable in different positions and can be hidden due to its small size.
Equipped with the best arrangement for detecting motion, it sends an alert automatically upon detecting any kind of motion.
Easy to use
Secure
Good battery backup
4K video recording at 1080p
Flexible for mounting
Prone to issues with Wi-Fi connectivity
Software issues
Advanced Wireless Spy Camera Equipped with Night Vision Tech
Shaopao Portable Mini Hidden Wireless Spy Camera
Check Price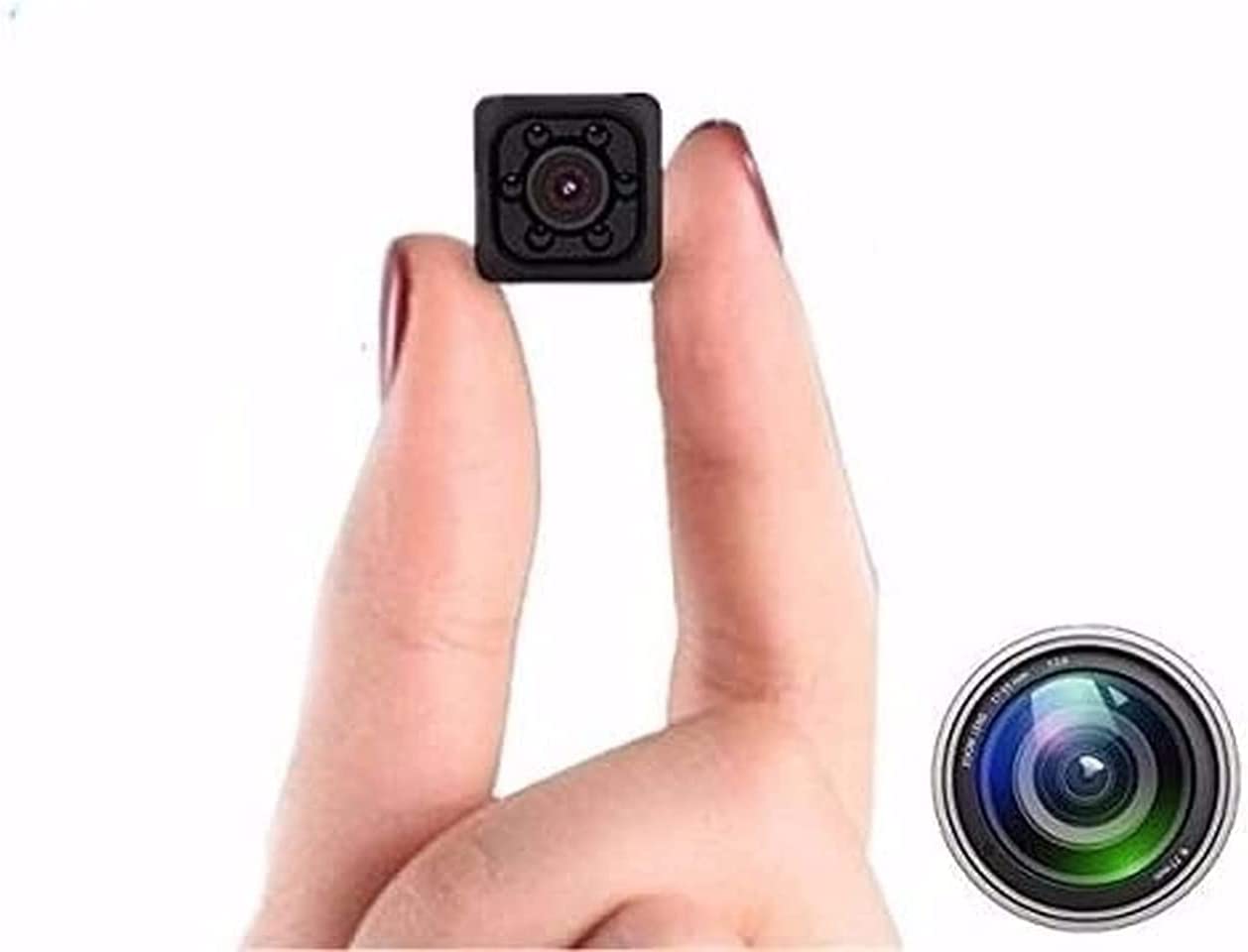 This small-sized rechargeable spy camera is ideal for use in many settings. You can use it conveniently for spying in the outdoor, indoor, courtyard, car, office, and home settings. The combination of quality optical glass and advanced technology enables it to take high-quality pictures at 12 million pixels. The product also supports video recording at 1080P and 720P. It is also capable of loop recording and motion detection. The motion detection feature comes in handy in outdoor settings. The spy camera stops recording when it does not detect any motion.
The camera has 6pcs IR LED that allows it to capture even the minutest details in low-light and dark settings. It records without flashing and yet provides a clear display. It operates on a quick plug-and-play system, making it the perfect choice for even those who do not have a sound knowledge of technology.
The spy camera is suitable for use in a wide range of settings.
It is equipped with motion sensors and is suitable for high-quality recording, even in low-light settings.
Easy to use
Versatile
Video recording at 1080p
Quality video recording in low-light settings
The best motion-detecting output
Prone to issues with wireless connectivity
Short chord
A Spy Camera with a Writable Pen
Sirgawain Hidden Spy Camera
Check Price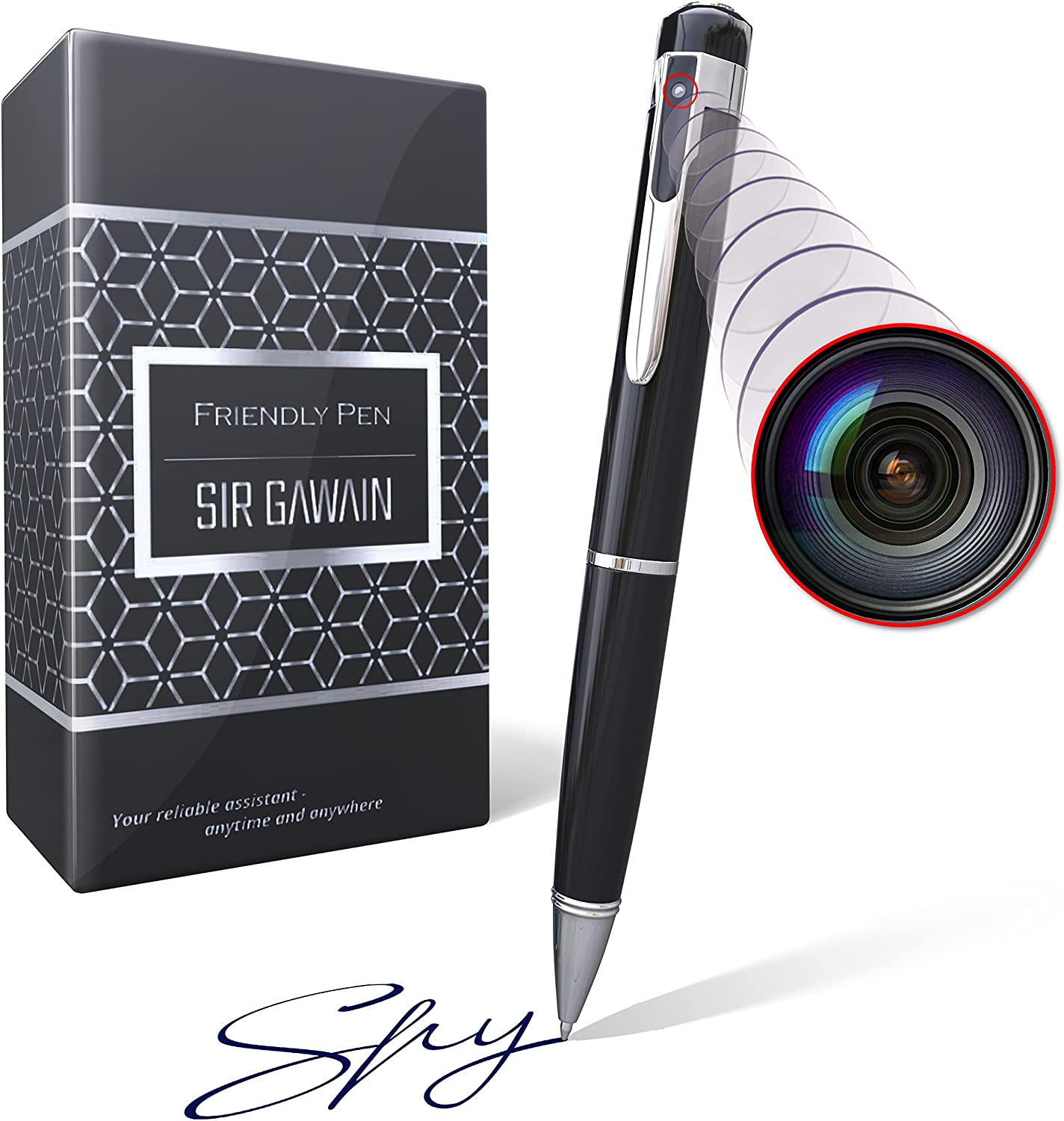 Sirgawain Hidden Spy Camera is a hidden camera that has a discrete and portable design. Due to this feature, you can easily fit that on the desk and several other items like a notebook, a shirt pocket, and more. The ability of the product to easily fit into these items makes it ideal for discrete recording by evading detection.
The spy camera is simple and easy to use due to its compatibility with plug-and-play. It consists of a USB plug and USB reader that make it compatible with devices that operate on Mac and Windows operating systems. You can use a pen to jot down notes. The camera has a long-lasting internal battery that lasts for 70 minutes with continuous use on a full charge. Unlike most other wireless spy cameras, it supports quick charging. The hallmark feature of this product is its ability to operate with wired and wireless connectivity.
The product is easy to use and compatible with Windows and Mac devices.
It offers a powerful battery backup and charges to the fullest quickly.
Portable design
Easy to use
Powerful battery backup
Quick charging
Wired and wireless connectivity
The recorder powers off occasionally
Prone to recording issues
WiFi Spy Camera with Motion Detection and Security Features
X W EI Union Secret Spy Camera
Check Price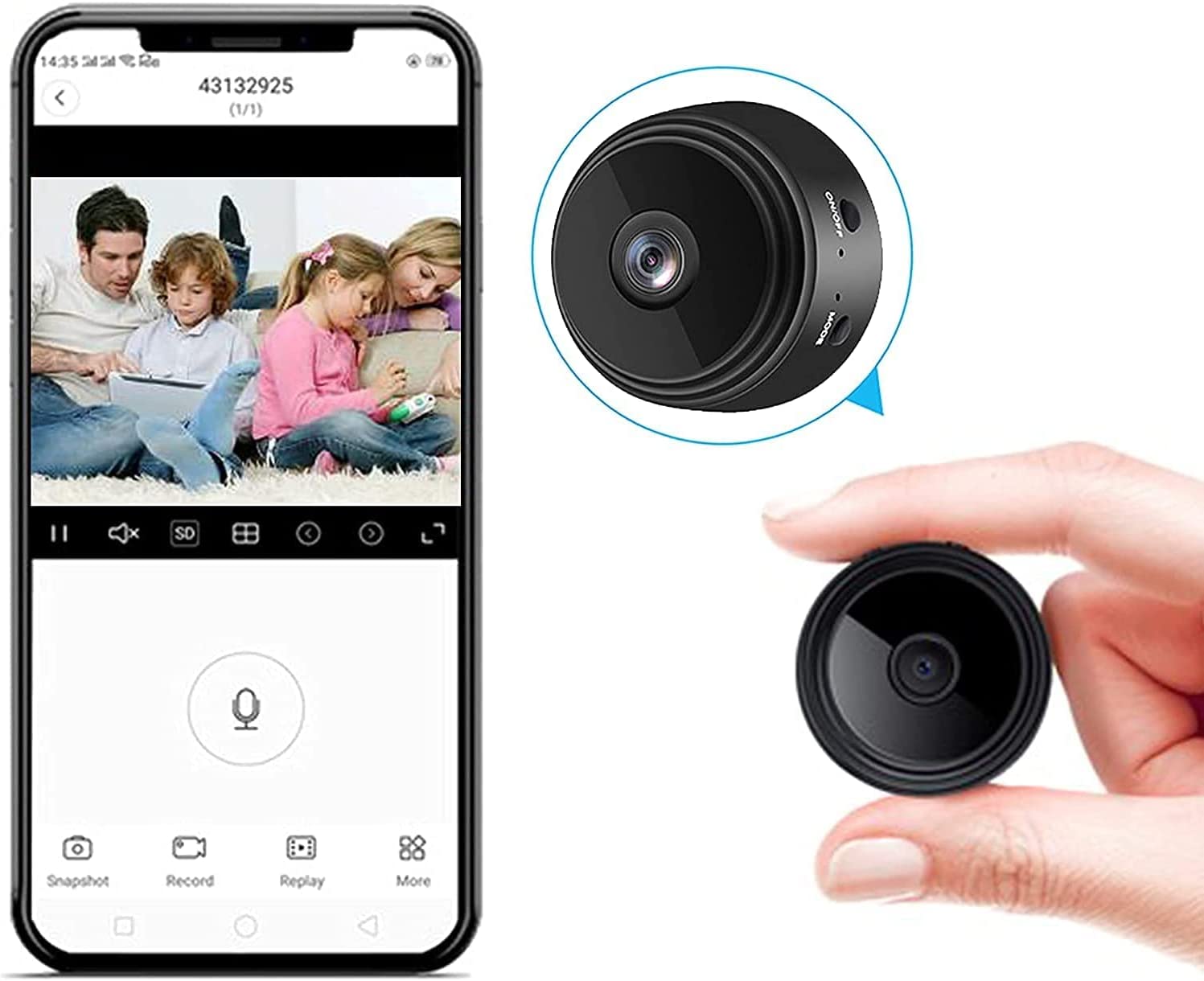 X W EI Union Secret Spy Camera supports a 2.4G wireless router and is small, making it hard to detect easily. Due to this feature, it serves as a valuable product for discrete surveillance. It supports photo and video recording from 1080p. Moreover, it is easy to set up and suitable for indoor and outdoor usage.
In addition, the product is also equipped with features such as motion sensors and night vision. These features enable it to send alerts upon detecting any motion and record pictures and videos without compromising quality, even in low-light settings.
Why Should You Buy This?
It is hard to detect due to its small size, which makes it an ideal choice for surveillance.
It has motion sensors and night vision features, making it useful for the detection of motion and for shooting pictures in low-light conditions.
Pros
Compact size
Clarity of images in a low-light setting
Easy to use
Flexible
Cons
Prone to Wi-Fi connectivity issues
Freezes occasionally
Portable Wireless Spy Camera with Enhanced Motion Detection Technology
Rettru Spy IP Camera
Check Price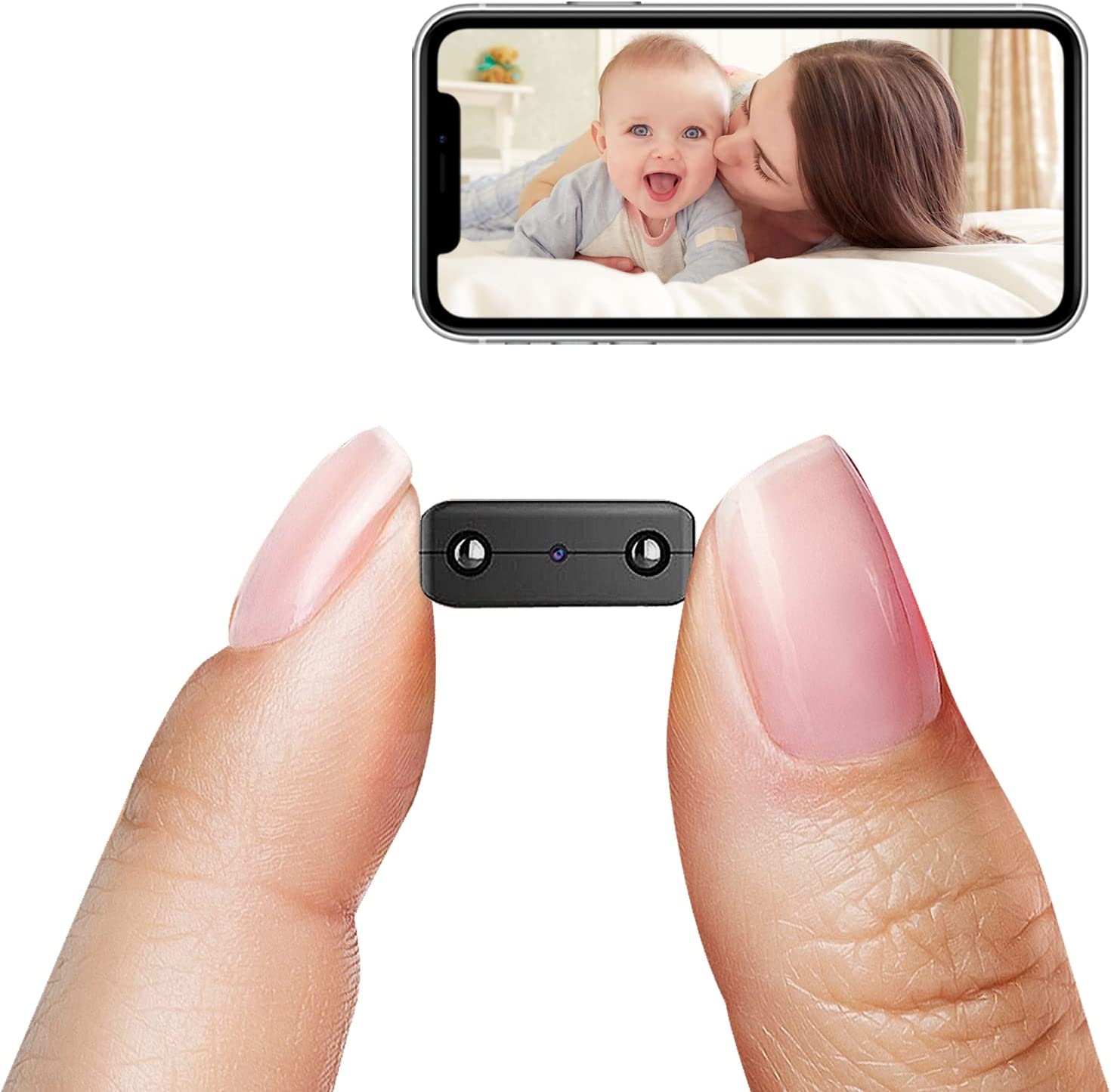 Rettru Spy IP Camera is a wireless camera that comes with the advantage of the XDWIFI feature. The portability and compact size of the product make it portable, simple, and easy to use. It supports Wi-Fi at 2.4 Hz and has the power of night vision technology.
The intelligent motion feature of the camera makes it the ultimate choice for intelligent motion detection. It is highly sensitive and sends a notification to the connected mobile device upon the slightest detection of motion. The camera product is tailor-made to overwrite the old recordings to make space for storing the new ones. As a result, you do not need to worry about the stoppage of video recording due to the memory of the camera being full.
Its compact size makes it a portable spy camera.
It possesses intelligent motion detection along with portability and motion sensor technology.
Easy to use
Portable
Intelligent motion detection
Ability to overwrite old recordings
Lacks consistent connectivity
Prone to technical issues
Smallest Ultra Wireless Mini Spy Camera with Auto night Vision
Xmasneed Mini Spy Camera with Wi-Fi Support
Check Price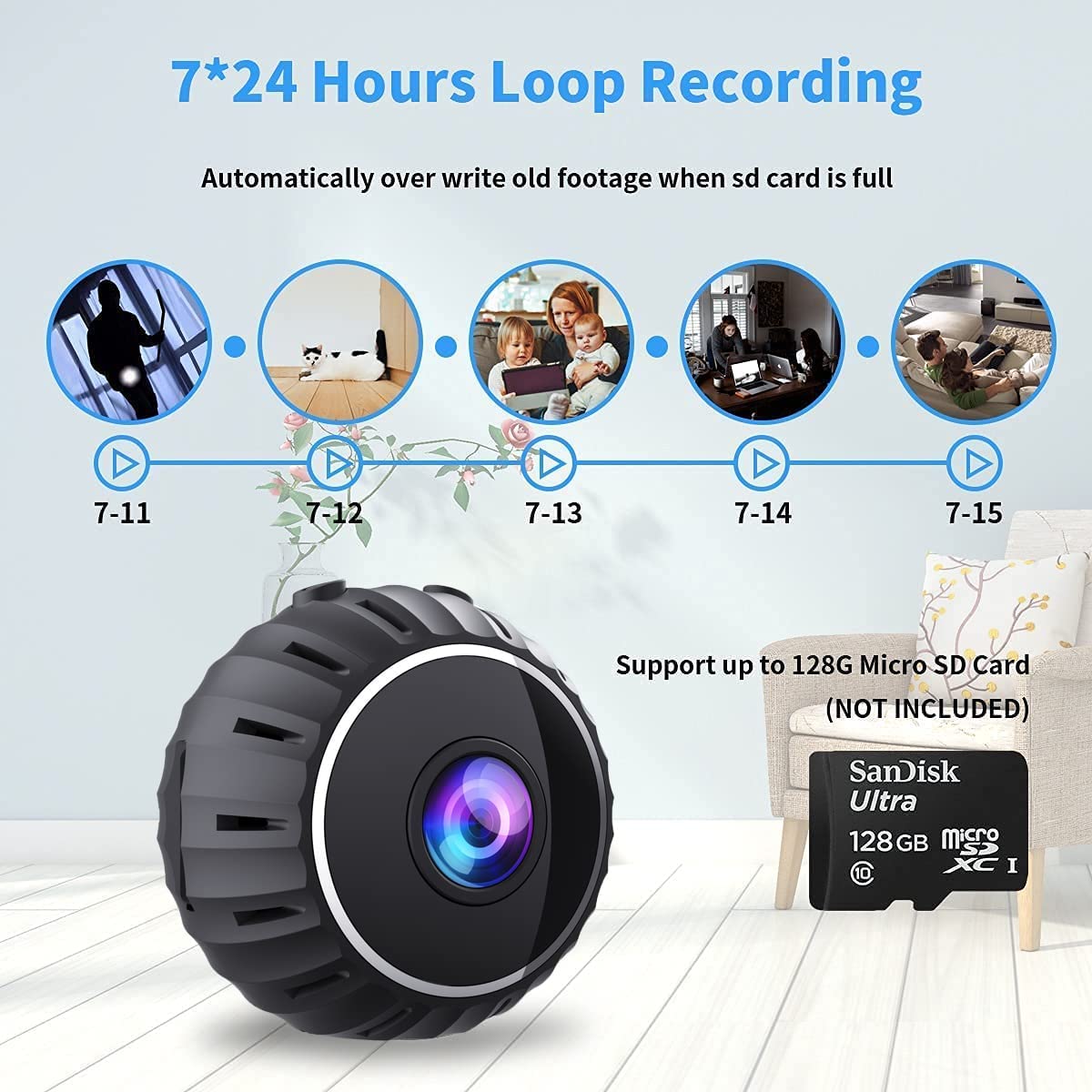 Xmasneed Mini Spy Camera is a small-sized camera with Wi-Fi support and advanced features. The product's manual makes it simple and easy for users to use. The instructions in the manual are easy to follow, even for those who are not tech-savvy.
It supports recording at an angle that is up to 140 degrees wide. You can insert a 128 GB SD card and record HD videos at 1080p. The built-in battery of the spy camera lasts for 1.5 hours with continuous usage. In addition, it is equipped with features like auto night vision and motion detection alarms.
Why Should You Buy This?
It comes with a manual with clear instructions, which makes it easy to use.
It has advanced features such as auto night vision and motion detection alarm.
Pros
Easy to use
Recording at 140 degrees wide angle
Auto Night Vision
High-quality motion detection
Remote monitoring
Cons
Issues with charging the camera
Lacks long battery backup
Conclusion
There are a few factors to consider when you plan to buy a spy camera. One of the vital parameters to be looked into is the area covered by the device. If you want coverage of a large area, you must rely on wired cameras. However, you can opt for a wireless counterpart if short distances are your focus. Also, while most spy cameras can be used in any environment, some are designed to cater to specific environments. So, this is another aspect that is worth looking into when you invest in this gadget. Lastly, you may want to use a spy camera in your home. You may want a spy camera that is hidden from normal view. If that is the case, opt for ones hidden in normal household items like a charger, clock, or just about anything else.
---