The latest phones featuring all the recent technological trends usually tend to leave senior citizens behind, as elderly people find it difficult to adopt the latest trends. They find it difficult to use such phones.
Here are some smartphones that are perfectly tailored to be used by senior citizens and could convince them that technology is not something to be scared of and that it could actually make life easier for them. Here are some of the best smartphones for seniors.
See also: Best Laptops for writers
Buying Guide:
Best Smartphones For Seniors
Affordable Smartphone That Offers Convenient Usage
Motorola Moto G Power 5,000mAh Battery Smartphone
Check Price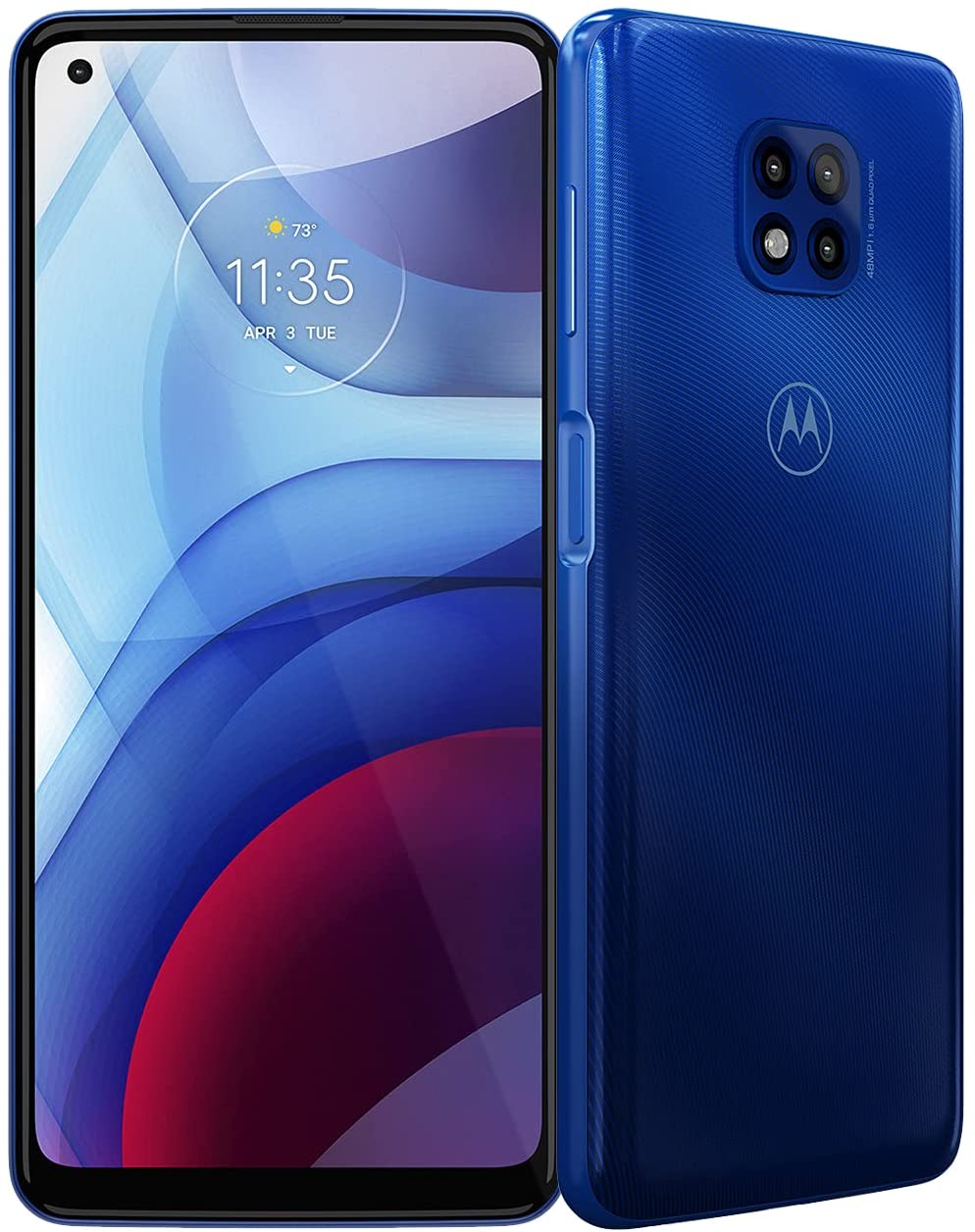 Elderly individuals look for devices that are easy to understand and use. In that sense, this is a very good device for them. The smartphone comes with a 5,000mAh that, when charged optimally, lasts for almost three days. The 6.5-inch LCD screen offers a resolution of 1600 x 720 pixels and assures you of a great movie-watching experience. It has multiple connectivity ports including a headphone jack. At 7 ounces, some users find this phone slightly heavy.
An ideal option for seniors looking for an easy-to-use smartphone that doesn't need to be charged frequently.
It is also recommended for those looking for a budget-friendly smartphone with a vibrant display screen.
Moderate pricing
Strong battery life
Good video output
Comes with a headphone jack
Slightly bulky
Average speakers
High-End Phone for Those Looking for Top-Notch Performance
Samsung Galaxy S21 FE 5G
Check Price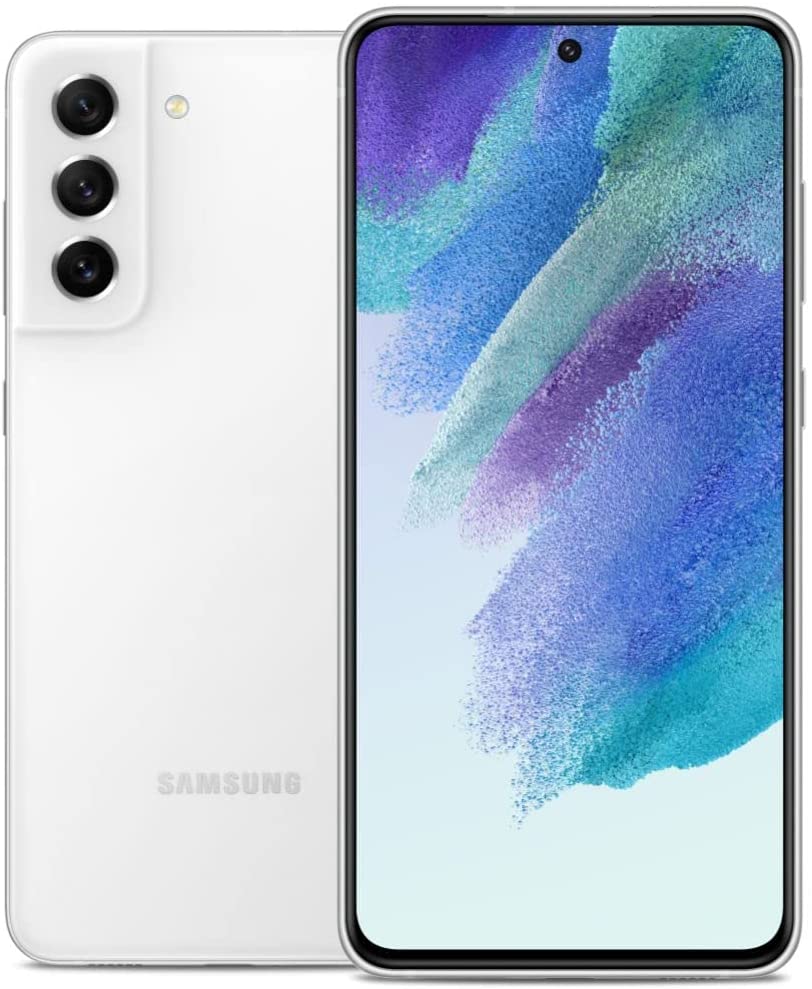 The Samsung Galaxy S21 FE is a nicely designed smartphone that offers strong 5G connectivity support. The body of the device is quite durable and resistant to dust and water to a good extent. The 6.4-inch display screen offers a very high resolution of 1080 x 2400 pixels and a 20:9 aspect ratio. The Qualcomm SM8350 Snapdragon 888 processor lends good speed to the device. The phone supports 15W fast charging and comes equipped with a 4,500mAh battery.
Recommended for those who are interested in watching 4K videos on their smartphone.
Proves to be a good investment for seniors who engage in video calls with their family and relatives regularly and therefore, need a device that supports 5G connectivity.
Responsive fingerprint reader
5G connectivity support
4K screen display
Reliable processor
No microSD card slot
Battery life could have been higher
Camera Smartphone with 5G Connectivity Support
OnePlus 9 65W Ultra-Fast Charge Smartphone
Check Price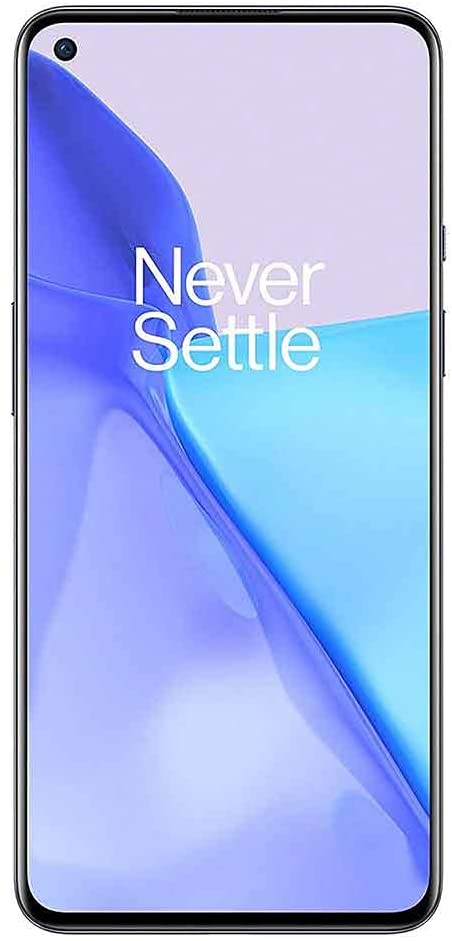 With its 65W ultra-charge feature, the device gets fully charged at lightning speed. The 4,500mAh battery offers a decent runtime of 9-10 hours. It comes equipped with a Qualcomm Snapdragon 888 processor that gives you little reason to complain about the device's speed and efficiency. The smartphone comes with an elaborate camera setup including a 48MP primary camera, 50MP ultra-wide lens, and a 2MP monochrome lens.
A very good device for seniors who like to click a lot of pictures and are interested in photography.
It is also recommended for those who are always on the run and need a smartphone that doesn't take long to charge.
65W fast-charging support
High-speed processor
Excellent camera features
Multiple security features
Lacks some premium features
Battery life could be improved
Moderately Priced Smartphone with Long-Lasting Battery
Blackview A804200mAh High-Capacity Battery Smartphone
Check Price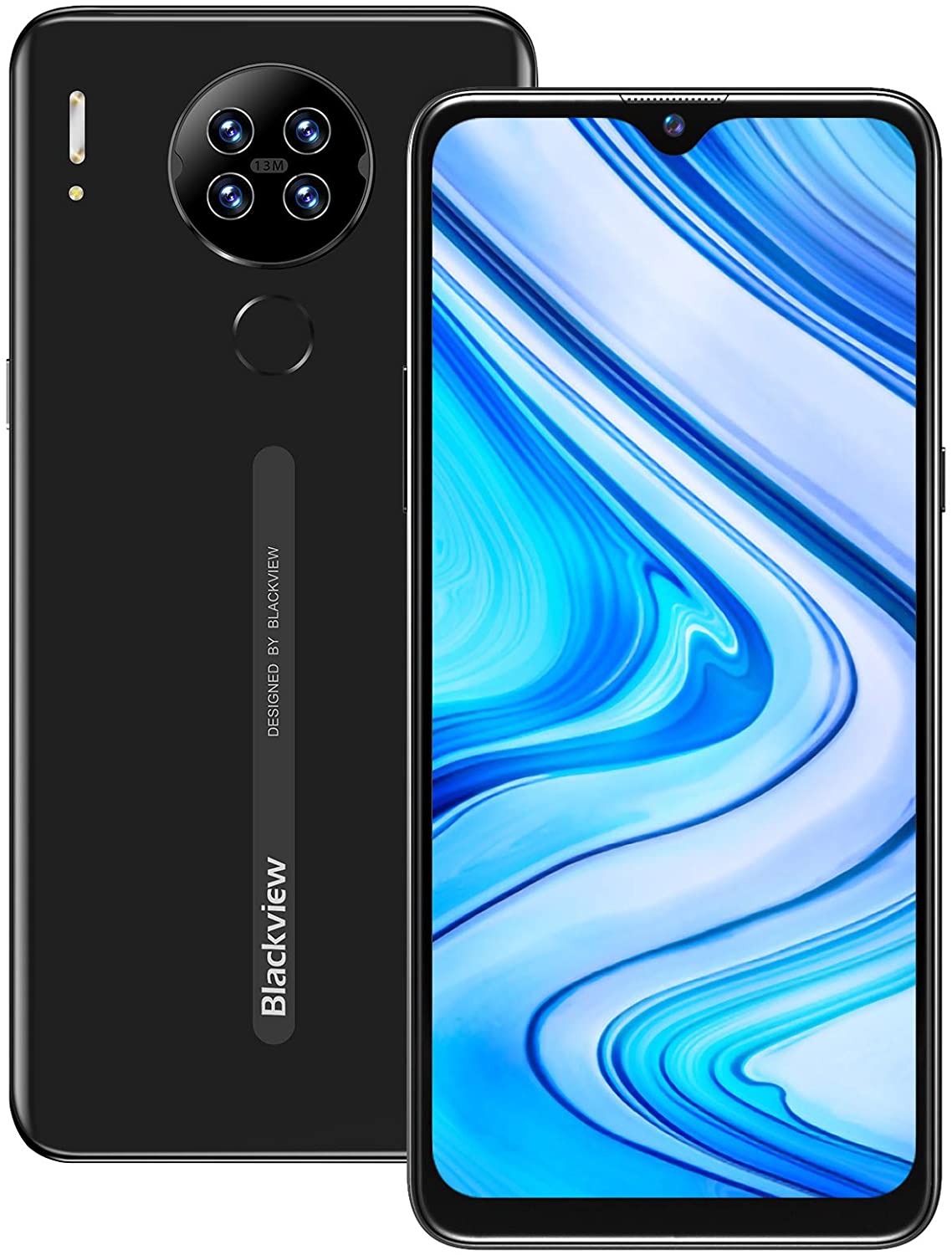 Though built with plastic material, this smartphone by Blackview is quite durable. Of course, the biggest selling point of this device is the 4200mAh battery that promises long-lasting usage and eliminates the need to charge it repeatedly. On a single charge, you can use the phone for as long as 12 hours. The design is simple but pleasant and you have the option of choosing from three different colors – black, blue, and red.
With 2 GB of RAM and 16 GB of internal storage, you can expect good speed and shouldn't face any issues with storing your data. You also get the option of expanding the memory up to 128 GB with the help of an SD card. The smartphone features a mono speaker that has certain limitations as far as the volume is concerned and the sound produced by it is not too impressive either. The 6.21-inch display screen offers a resolution of 1560 x 720 and is touch-enabled.
Why Should You Buy This?
It proves to be an excellent choice for senior citizens who want a phone that can last for at least half a day on a single charge.

With the number of features this phone provides you with, the pricing is very reasonable.
Pros
Huge battery life

Moderately priced

Stable performance

Multiple LTE frequency bands
Cons
Average quality speakers

Not suitable for gaming
A Well-Rounded Smartphone That Offers Good Value For Money
Samsung Galaxy S20 5G Connectivity Smartphone
Check Price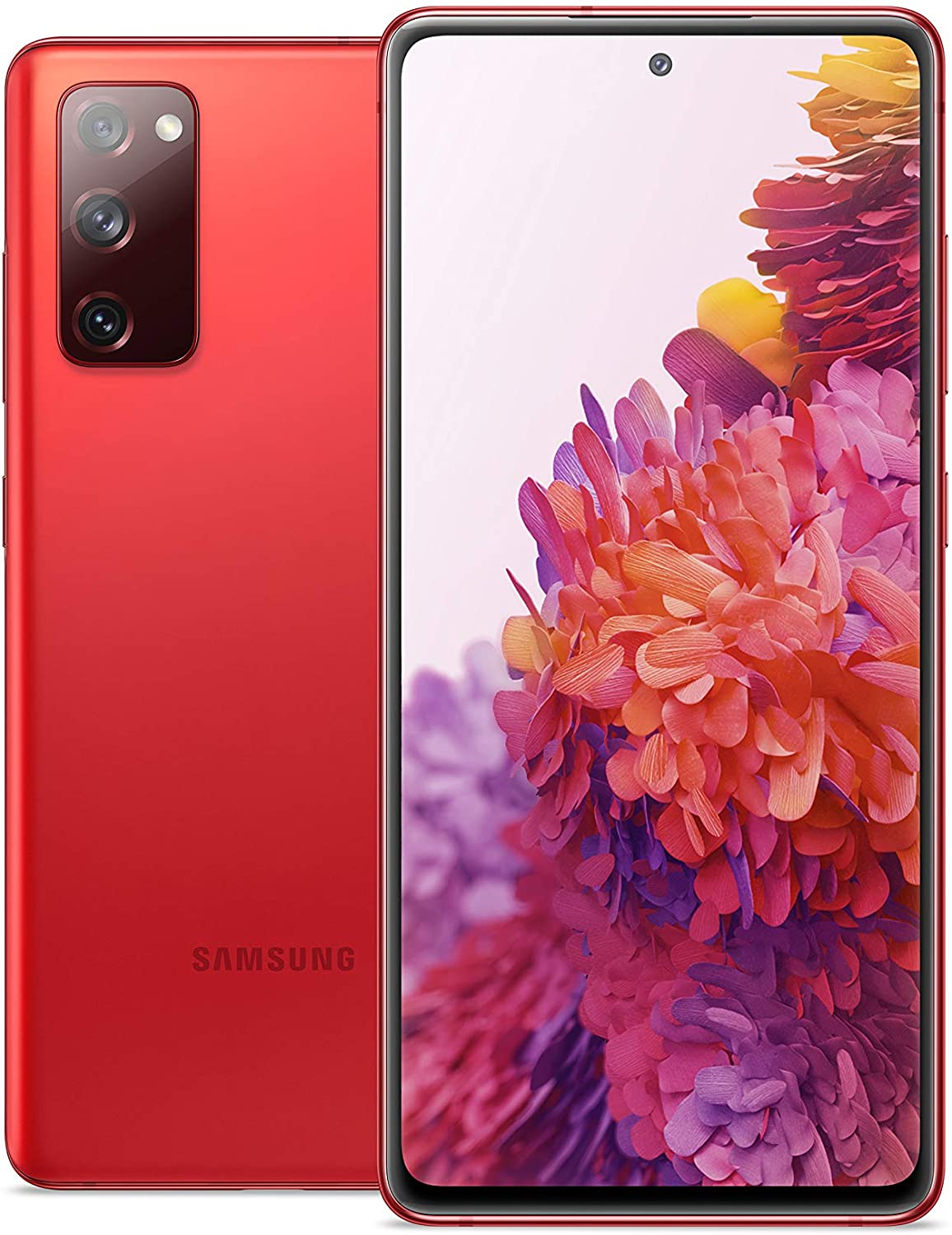 A relatively new entrant to the smartphone market, the Samsung Galaxy S20 offers all those features you would expect in a well-rounded, modern smartphone. The minimalistic design should appeal to senior citizens who prefer carrying simple, no-fuss smartphones. The metallic frame makes the phone look sleek and also assures the user of durability. The matte texture doesn't pick up fingerprints and is non-slippery as well.
Just like many other 5G devices, this phone too features a Qualcomm Snapdragon 865 processor. What makes the phone a little undesirable is the fact that its battery life is quite average. Also, the heat management capacity of the device could have been a lot better. As far as the storage configuration is concerned, you get 8 GB RAM and 128 GB of internal storage. Despite being a moderately priced phone, the phone is built with components that are resistant to both water and dust.
Those looking to invest in a smartphone that offers 5G connectivity and great features could go for this one.

Being made with high-quality components, this device is also a great option for those who want to invest in a long-lasting smartphone.
Good quality cameras

120Hz display screen

Software runs smoothly

Wireless charging option
Moderate battery life

Average thermal management
A Compact Smartphone That Delivers Good Performance
Tracfone Samsung Galaxy A10e with 4G Connectivity
Check Price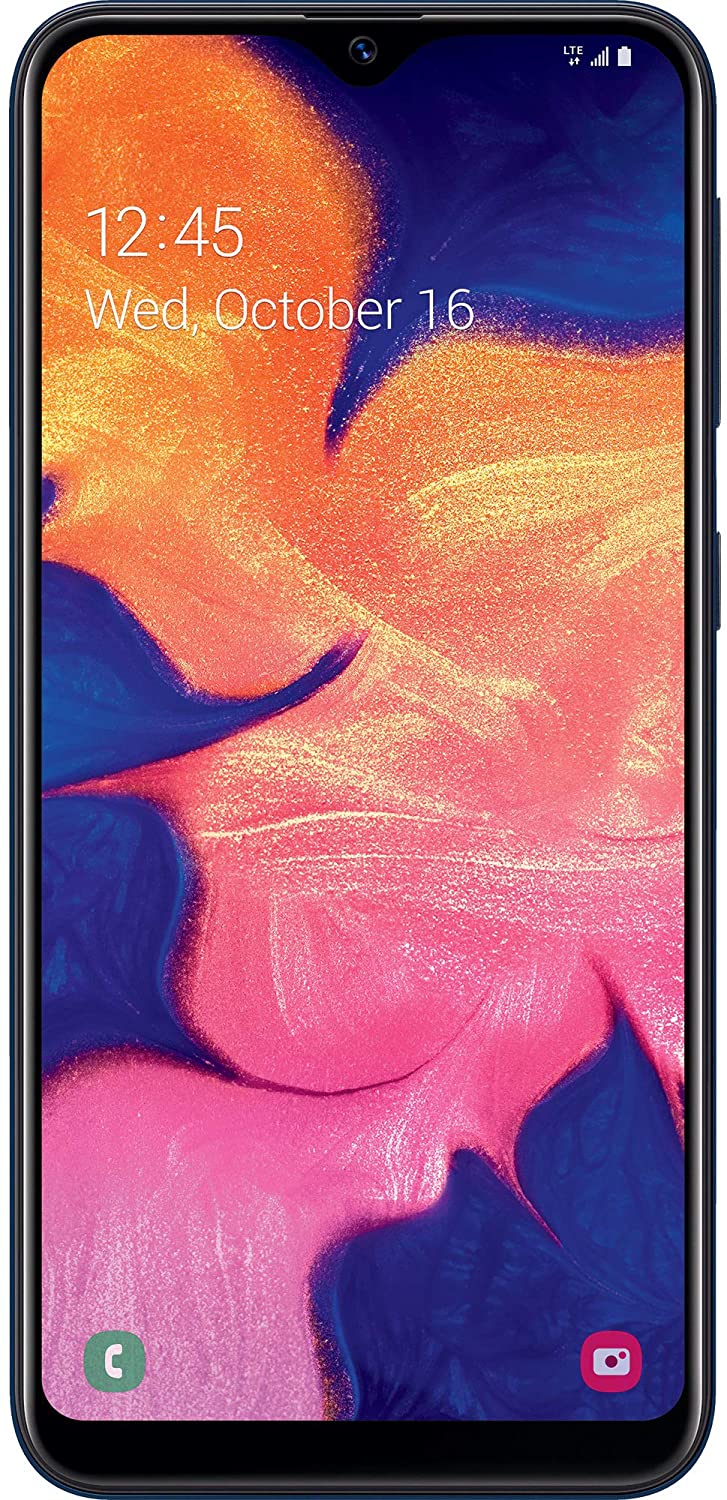 If you find it difficult to carry larger phones, then you might like this device that comes with a 5.8-inch LCD screen and a robust 3,000mAh battery. The phone can comfortably last for 10 hours even if you watch high-definition videos extensively on it. Since the device supports 15W charging, you can charge it quickly when the battery hits a low.
The phone operates on Android 10 and comes pre-installed with a wide range of high-utility software. The 1.6GHz Octa-Core processor ensures smooth and fast performance. With the help of a micro-SD card, you can expand the memory up to 512 GB. The phone duly fulfills its promise of offering good 4G connectivity.
Why Should You Buy This?
A good choice for those who like to carry compact-sized smartphones that are also easy to use.

The device offers almost every modern feature that you can expect to find on a good-quality smartphone.
Pros
Battery charges quickly

High-definition display screen

Made with durable components

Comes with a bunch of pre-installed software
Cons
Lots of bloatware

No fingerprint sensor
The 6.3-inch Smartphone with Good Specifications
Xiaomi Redmi Note 8 Highly Durable Smartphone
Check Price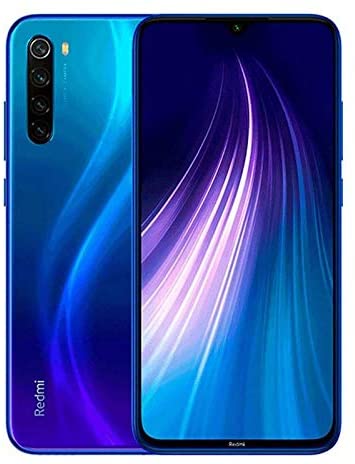 This smartphone by Xiaomi promises long-lasting usage and minimal maintenance costs. If you are wondering about security features, then we are happy to inform you that it comes with a highly sensitive fingerprint reader. It features a USB Type-C port along with a 3.5mm audio socket. On the top, you can find an infrared emitter.
The P2i coating protects it against potential water splash, but the gradient finish could have been more resistant to fingerprint marks. The 6.3-inch display screen offers a resolution of 1080x2280 pixels and is a delight for those who like consuming high-definition video content. The 4000mAh battery assures strong battery life and the device supports 18W fast charging.
Why Should You Buy This?
If you are looking for a long-lasting smartphone with good specifications, then investing in this phone would be a good idea.

18W fast charging, Bluetooth 5 connectivity, and a full-HD screen are just some of the many attractive features provided by this phone.
Pros
Features USB Type-C port

Supports 18W fast charging

Layered with P2i coating

High-definition display screen
Cons
Not suitable for high-end gaming

Ordinary camera quality
A Well-Packaged Smartphone with High-Quality Hardware
OnePlus 8 ProWater and Dust Resistant Smartphone
Check Price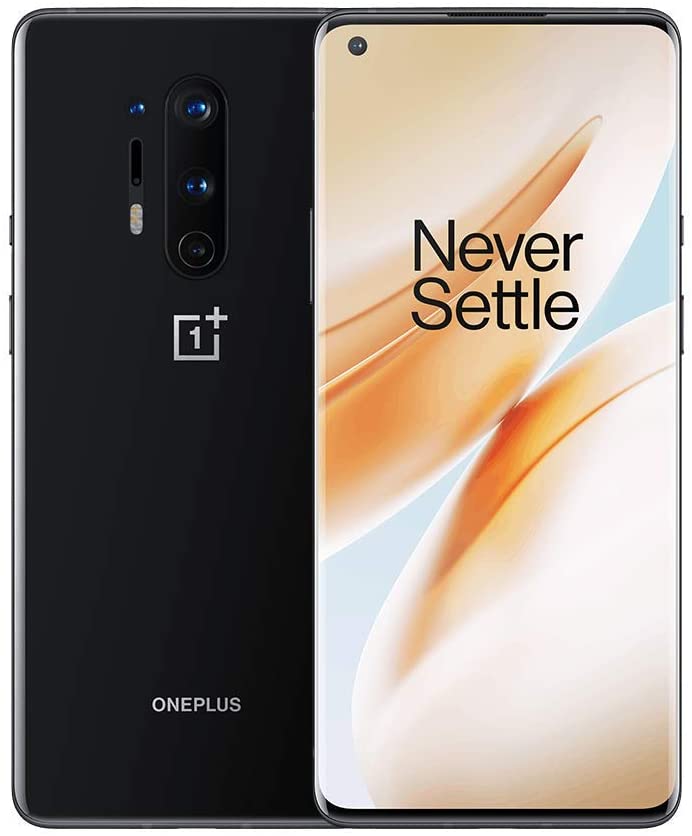 This smartphone offers a solid combination of a beautiful design and great features. With 8 GB RAM and 128 GB of internal storage, the storage specifications of this phone are quite good. The brand makes you happy by providing a WarpCharge 30T charger and a protective case for the phone as part of the packaging unit.
The kind of display screen the phone offers at this price range is commendable. With a resolution of 3168 x 1440 pixels and a 120Hz refresh rate, there is hardly anything you can complain about the display. One of the biggest selling points of this device is the fact that it is highly resistant to water and dust.
Why Should You Buy This?
If you are looking for a great quality Android phone, then here is a device you must try out.

Ideal device for those who are concerned about their phone being ruined by water or dust.
Pros
Dust and water-resistant

Sharp display screen

Good storage capacity

Great design
Cons
Slightly heavy

Some camera features are missing
Well-Functioning Smartphone with Attractive and Durable Design
Moto E Android 10.0 Smartphone
Check Price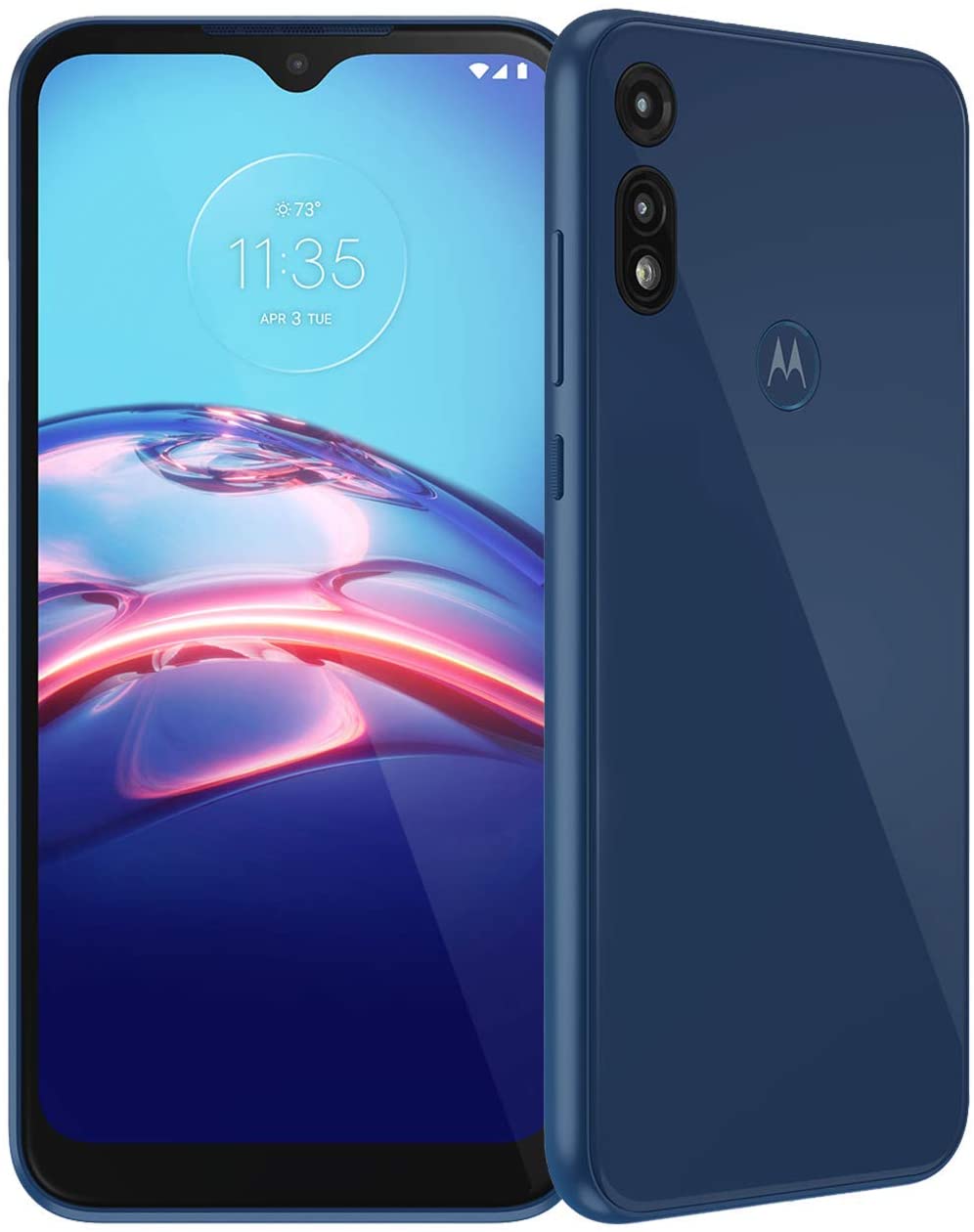 The kind of design and performance offered by this smartphone belies the price that it is being sold at. With a 6.2-inch display screen offering a resolution of 1520 x 720 pixels, a high-capacity battery, dual-band Wi-Fi, and several other useful features, it is one of the best budget smartphones available in the market today. Senior citizens often look for features that were found in early smartphones. They would be happy to find a headphone jack, among other features, on this device.
The phone offers great audio output and its noise cancellation feature works very effectively as well. The 13 MP primary works quite well and the rear camera can be used to click pictures when there is sufficient light in the external environment. The device comes armed with a Qualcomm Snapdragon 632 chipset that assures fast and stable performance. A good number of connectivity options are provided, including a micro-SD card slot.
Why Should You Buy This?
Those who miss classic features like the presence of a headphone jack on new phones should invest in this device.

It is an ideal option for those who don't like changing smartphones frequently and have been looking for a very durable device.
Pros
Sturdy and durable

Features a headphone jack

Impressive audio quality

Effective noise cancellation feature
Cons
Poor camera performance in low-light

Absence of Near-Field Communication
Simple, No Frills Phone for Seniors
Jitterbug Flip (GreatCall), 3.2 inches
Check Price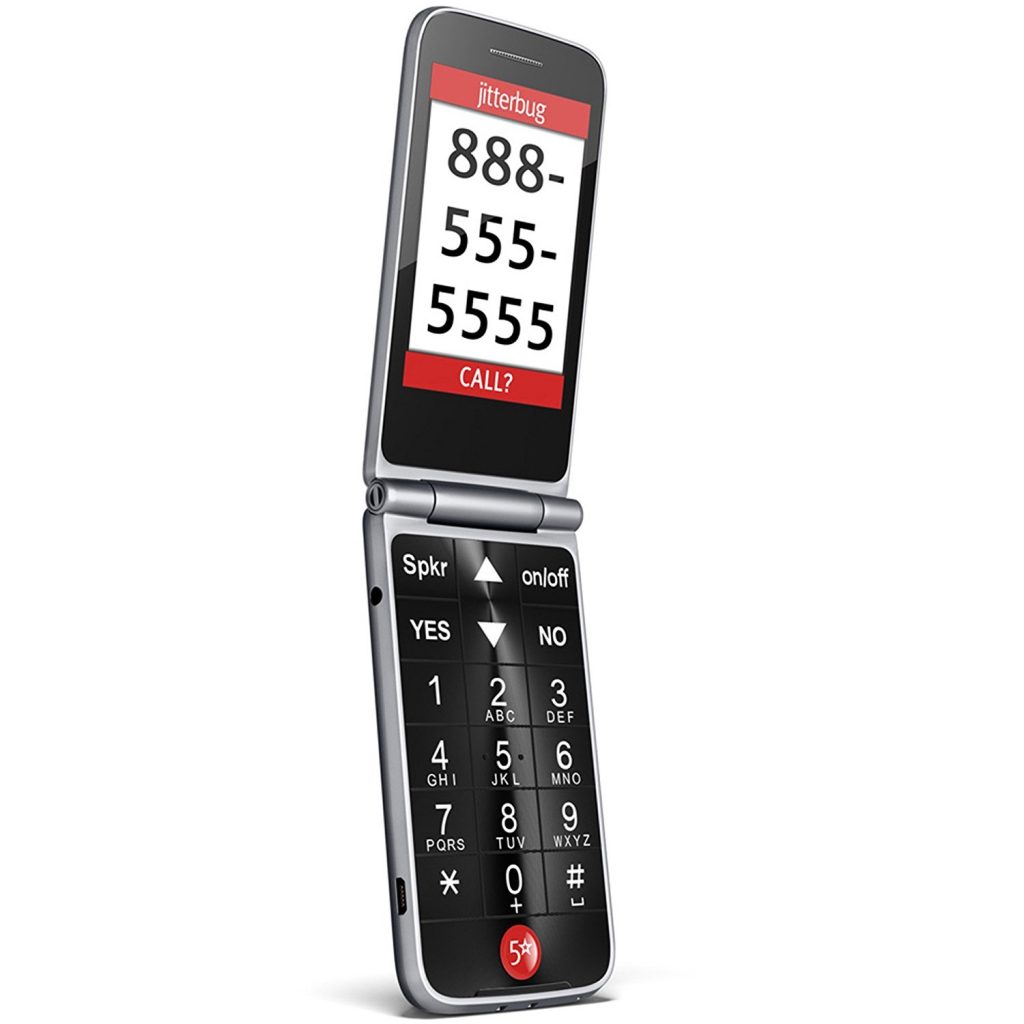 Having a dedicated 5-Star button for Urgent Response is suitable for seniors. The design is a clamshell flip phone, making it an excellent option for seniors and those with special health issues and needs. The display is large and bright and you can use the Urgent Response button to get help in an emergency. Call quality is excellent and battery life is good.
The shiny plastic clamshell has dimensions of 4.3 x 2.2 x 0.7 inches (HWD) and it weighs 4.7 ounces. The display screen is 3.2 inches with a screen resolution of 480 x 320 pixels. GreatCall makes use of the Verizon network and offers many healthcare services for seniors. The call quality is excellent and the voices are clear. Battery life is one of the strong points of this phone and the battery is removable.
It is powered by the same hardware as seen in the Alcatel Go Flip with the Jitterbug version, being powered by the Qualcomm Snapdragon 210 chipset. It has a decent camera of 2MP enabling a zoom of 5x. The OS is simple with menu options being customized. It has to its credit award-winning customer service and support features. You can convert this phone into a safety device with special health services.
Recommended For:
For seniors who want a simple menu and a large bright display with large text
Those who are just looking for basic functions of making and receiving calls, sending text messages, and taking pictures using the camera
Those who want some protection and care from their phones
Keyboard King for Seniors
BlackBerry Key 2, 4.5 inches
Check Price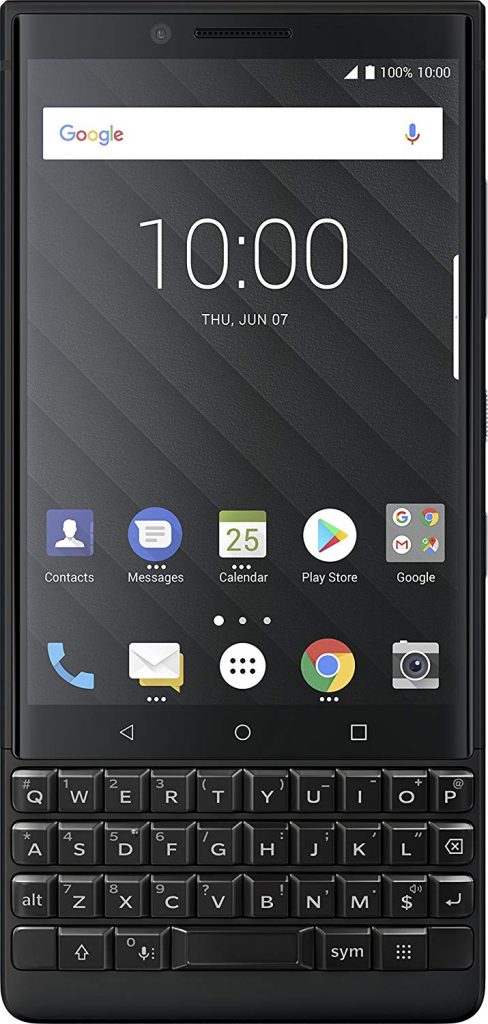 It has a 4.5 inch IPS LCD screen with an aspect ratio of 3:2 and a screen resolution of 1620 x 1080 pixels. It is powered by Qualcomm Snapdragon 660 processor and has RAM of 6 GB. The battery is powered at 3500 mAh. It ships with the Android Oreo 8.1 OS and is fleshed out with additional privacy features from BlackBerry Mobile.
This is an Android smartphone that comes with a physical keyboard. The keyboard has been refined with excellent build quality and design. It also offers good security features and solid battery life.
It is comfortable to hold in the hand and offers an elegant look. It is protected with Gorilla Glass 3, but it is not water-resistant. As for the camera, it has a dual-camera setup of 2 X12 MP cameras with apertures of f/1.8 and f/2.6 at the rear, with an optical zoom of 2X and a portrait mode. The battery life is good and you can also use the Qualcomm Quick Charge 3.0 feature for fast recharging.
Recommended For:
Seniors looking for a blend of style with good performance and the best physical keyboard
Those looking for a sleek, gorgeous, and professional-looking smartphone
Those who want simple software, great design, and battery life along with security and privacy features
Conclusion
If you're a senior looking for a simple voice phone with some health service features, the above options are some of the best phones for you. With the advancement in technology, there are perfect phones suitable for various categories. Elderly people are generally looking for phones that have a simple interface and have a large screen and easy viewing, a big dial pad, an SOS button for emergencies, medical alert apps, and so on. Many companies have dedicated time to creating such dedicated phones for senior citizens, as they provide a complete package of solutions for the elderly.