Technobezz is supported by its audience. We may get a commission from retail offers
Do you find a tablet too big for your needs and a phone too small? Well then, a phablet is the perfect device
Habisder 10.1-inch Android 10.0 Phablet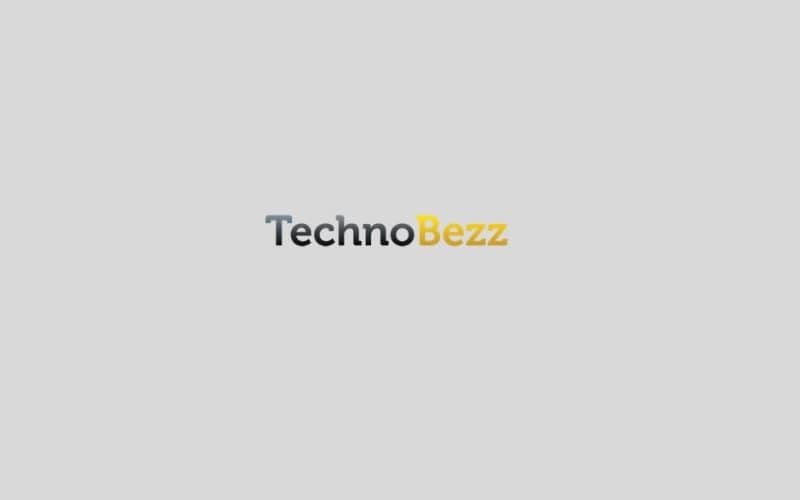 TECLAST High Resolution Android 11.0 Phablet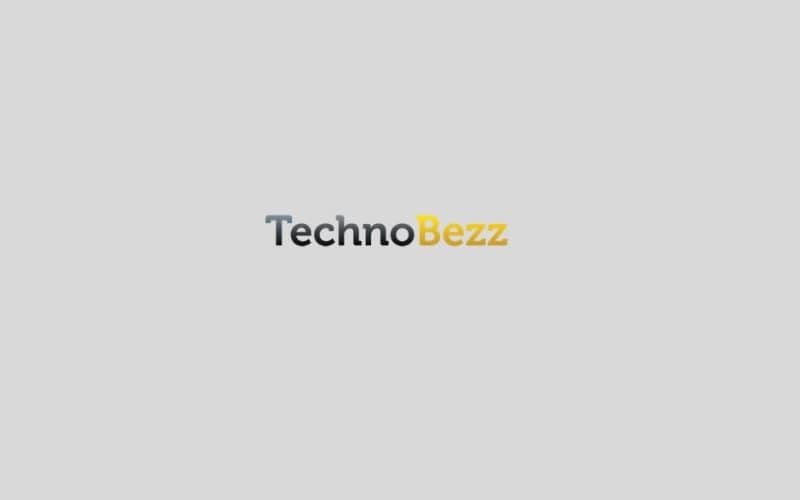 10-Inch Wecool Android 10.0 Tablet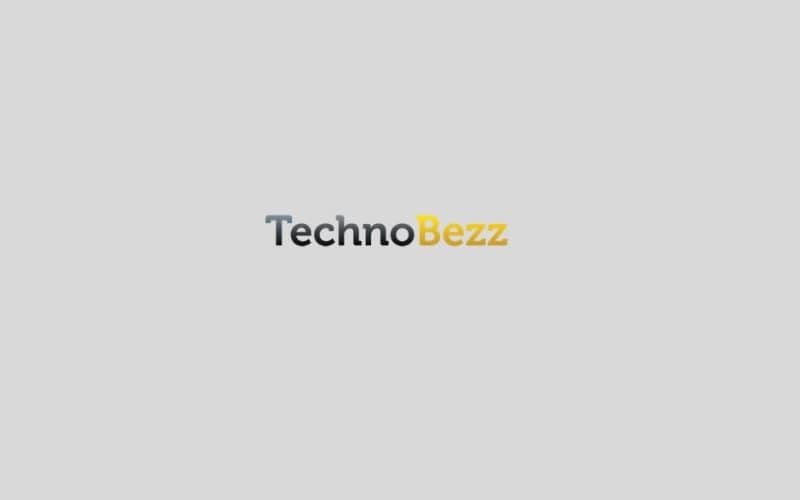 Table of Content
Do you find a tablet too big for your needs and a phone too small? Well then, a phablet is the perfect device for you. These huge phones, affectionately known as phablets, come in a wide variety of features and sizes to meet any requirements you may have. Some people like their phones to fit in their palms, whereas others just want the biggest mobile devices bulging out of their pockets. So, we will talk about some of the best phablets you can buy.
Though some may find large phones to be a bit excessive, in reality, they provide something that ordinarily sized phones don't. People who have trouble with touch functionality on small phones or those with poor eyesight greatly benefit from a phablet. These devices are also perfect for viewing entertainment or any video content due to their large displays. Another great aspect is their long-lasting batteries. Due to their larger size, the manufacturer can fit more powerful batteries in them. Some phablets drain their battery faster due to their big display, but others do a great job of conserving battery power.
Buying Guide
Today, almost all of the big phone manufacturing companies have numerous products in the phablet range. With each passing day, the line between smartphones and phablets is slowly disappearing, as almost all new phones come out with large 5.3-5.5 inch displays. If you want the perfect phablet to buy, keep reading. Here are some of the best phablets on the market.
Consider the following before buying a phablet
High storage space
Supports SIM cards
Good battery life
HD Quality Picture
Headphone jack
Good sound quality
Includes Wifi and Bluetooth options
Front and rear camera
See also: Best Cheap Tablets
Best phablets
Tablet with High-Battery Life and Smooth Performance
Habisder 10.1-inch Android 10.0 Phablet
Check Price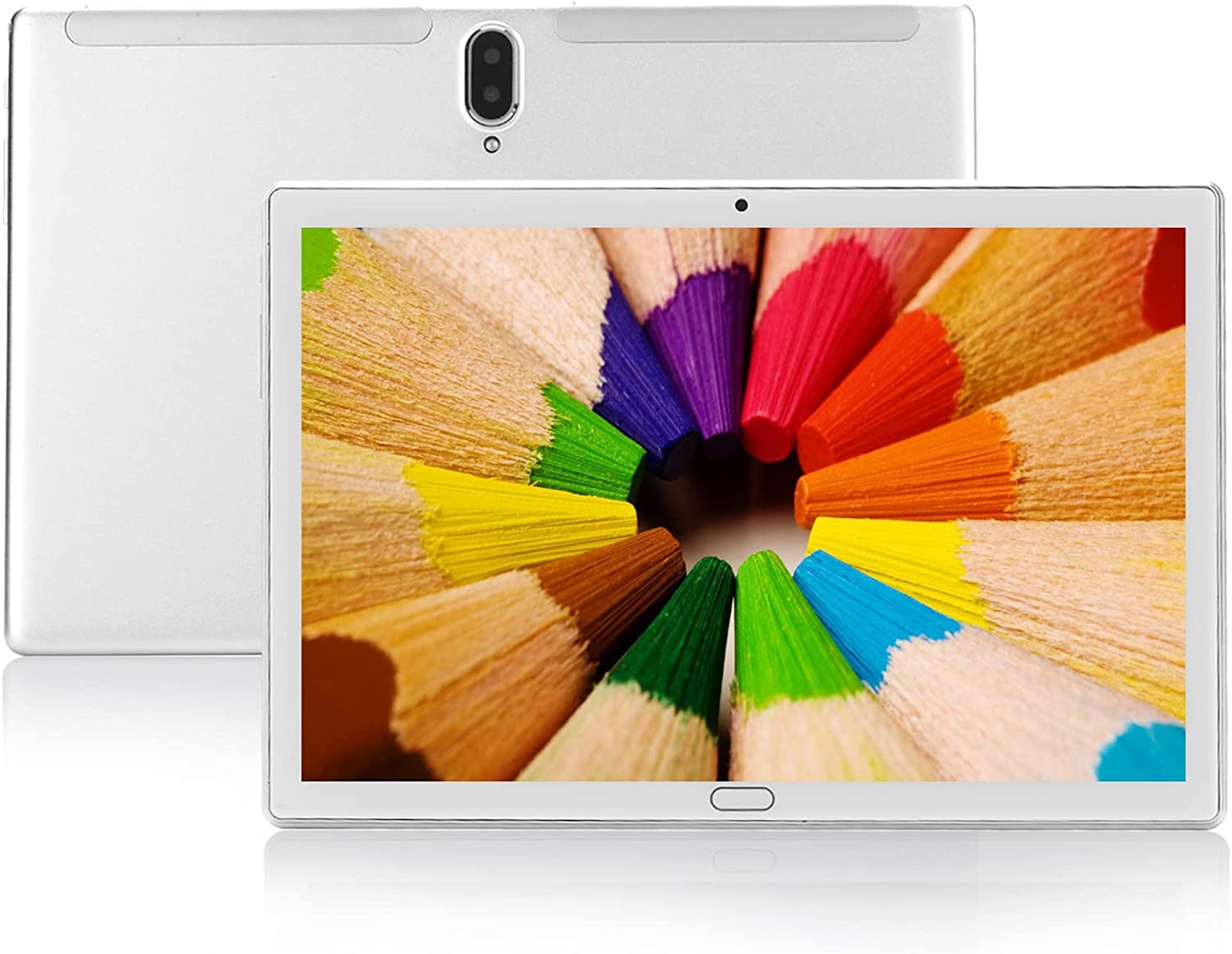 The Habisder tablet features Android OS 10.0 and a Quad-Core CPU processor equipped with 4GB of RAM. This not only ensures a speedy multimedia operation but also gives a super smooth gaming experience. You can make calls with this tablet as it has provisions for two SIM cards. So, you can connect to anyone anytime without any Wi-Fi connection. Also, this portable tablet has GPS, which makes it very handy.
The tablet features a 10.1-inch display with 800x1280 IPS making it perfect for HD videos, high-quality games, and even for reading eBooks. The tablet also offers a high storage space of 64GB. If it's not enough, you can also add an SD card to expand the space up to 64GB.
It has an in-built high-power 5000mAh battery and one charging cycle that supports up to a total of 8 hours.
It has a lightweight design and is handy and portable.
High storage space
Supports SIM cards
The display is very good
Has GPS
Poor battery life
Poor multitasking capability
10.4-inch Android 11.0 Gaming Tablet with Color Optimization Technology
TECLAST High-Resolution Android 11.0 Phablet
Check Price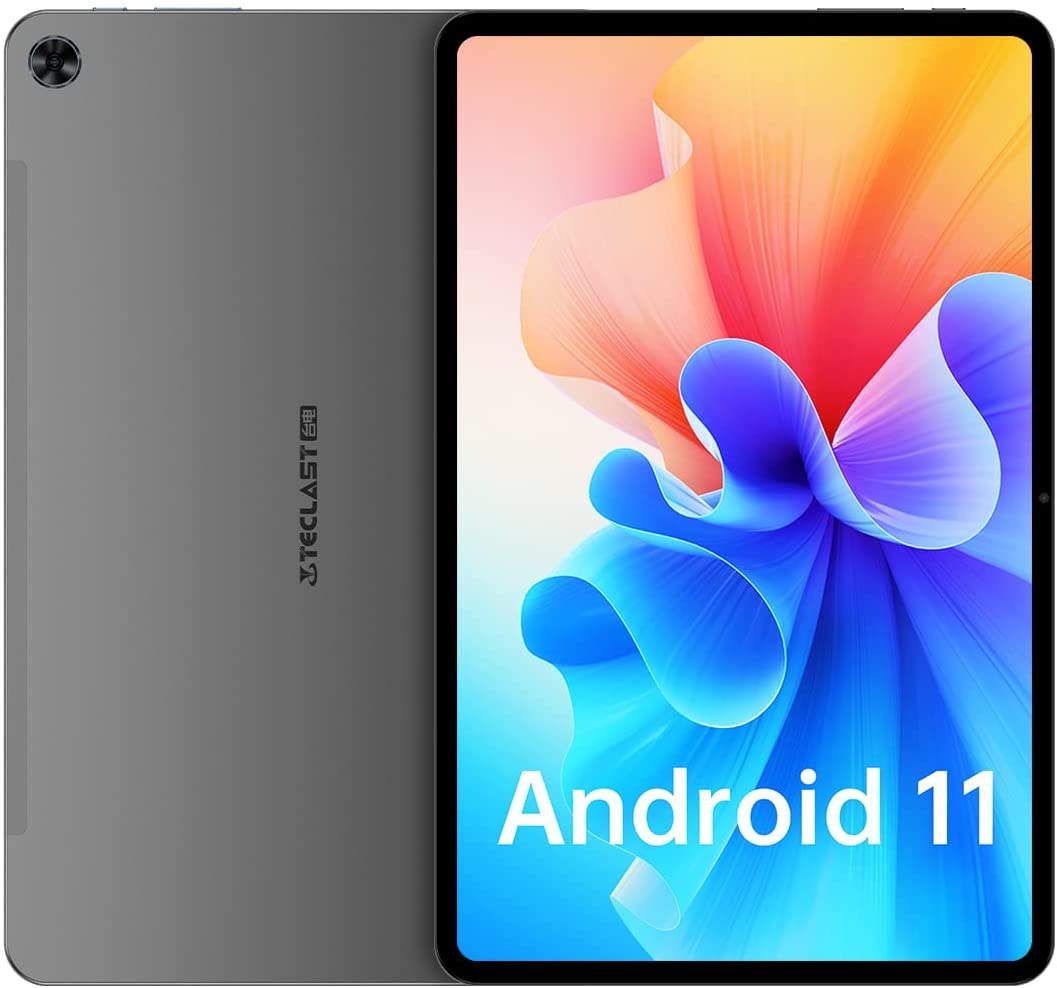 This Android 11 Phablet features a 10.4-inch extremely high-resolution display of 1200*2000 IPS. It also has quad stereo speakers that deliver crystal clear audio. Embedded with a special color optimization technology and 350 nits brightness, this tablet displays clear and vibrant pictures. This tablet is perfect for both playing games and watching movies.
It has a 7000mAh battery which supports fast charging via Type-C. This Teclast tablet provides high privacy and offers permission to use new apps. The Octa-Core CPU AI processor helps in maintaining a smooth video experience while simultaneously reducing the heat generated.
This gaming phablet is equipped with 128GB internal storage and 8GB RAM. Hence, it has a huge space, and you can store multimedia files, games, and photos.
It features an in-built 8MP front/13MP rear camera, and you can enjoy taking high-quality videos and photos.
Supports SIM cards
It offers great storage space
Great sound quality
Great display
Minor software issues
Wi-Fi issues
Dual SIM Phablet with Great Battery Life
10-Inch Wecool Android 10.0 Tablet
Check Price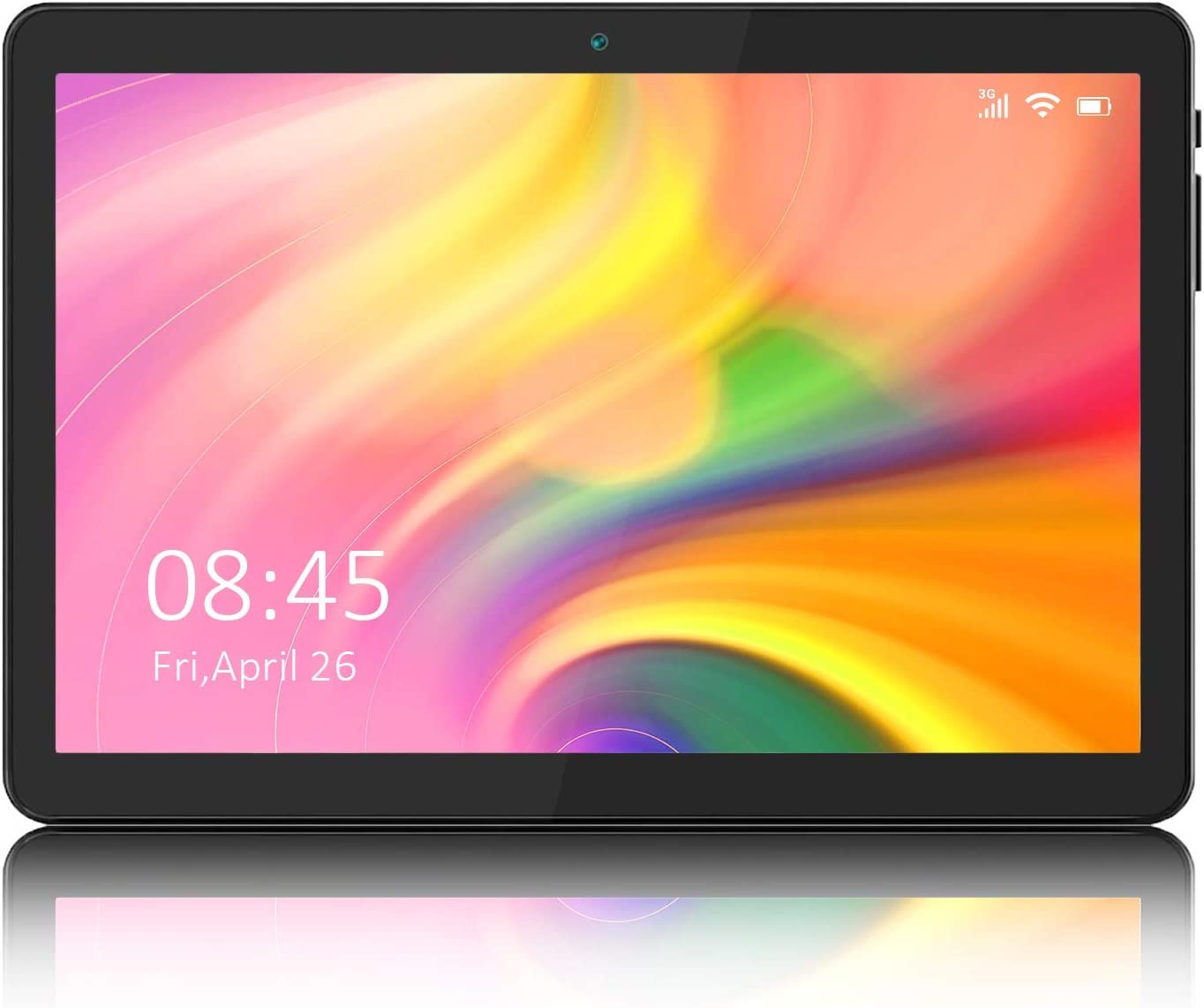 This Android phablet features the latest GMS Certified Android 10.0 OS. This offers a smooth and optimized experience for the user. Since it has a GMS Certification, you can enjoy full access to all apps via the Google Play Store. The 10-inch phablet supports SIM card insertion, so you can enjoy uninterrupted communication even without a stable Wi-Fi connection. You can connect with anyone at any time via audio/video calls easily.
This phablet also comes with a 6000mAh rechargeable battery, including a fast-charging USB Type C charger. The battery life usually depends on usage patterns, network environment, and several other factors. However, the battery life is somewhat satisfactory, if not the best. This 10.1" phablet also has an in-built Bluetooth, FM Radio, and GPS.
The brand Wecool offers excellent and quick support for any issues that arise.
This phablet offers a slot for inserting a microSD card, a rare sight in most phablets.
Excellent battery life
Smooth app operations
Provides Bluetooth option
Includes Wi-Fi support
Some Google apps cannot be installed
The phablet keeps on freezing sometimes
Super-Fast Tablet with Octa-Core Processor
Zonko 10.1-Inch Android 11.0 Octa-Core Phablet
Check Price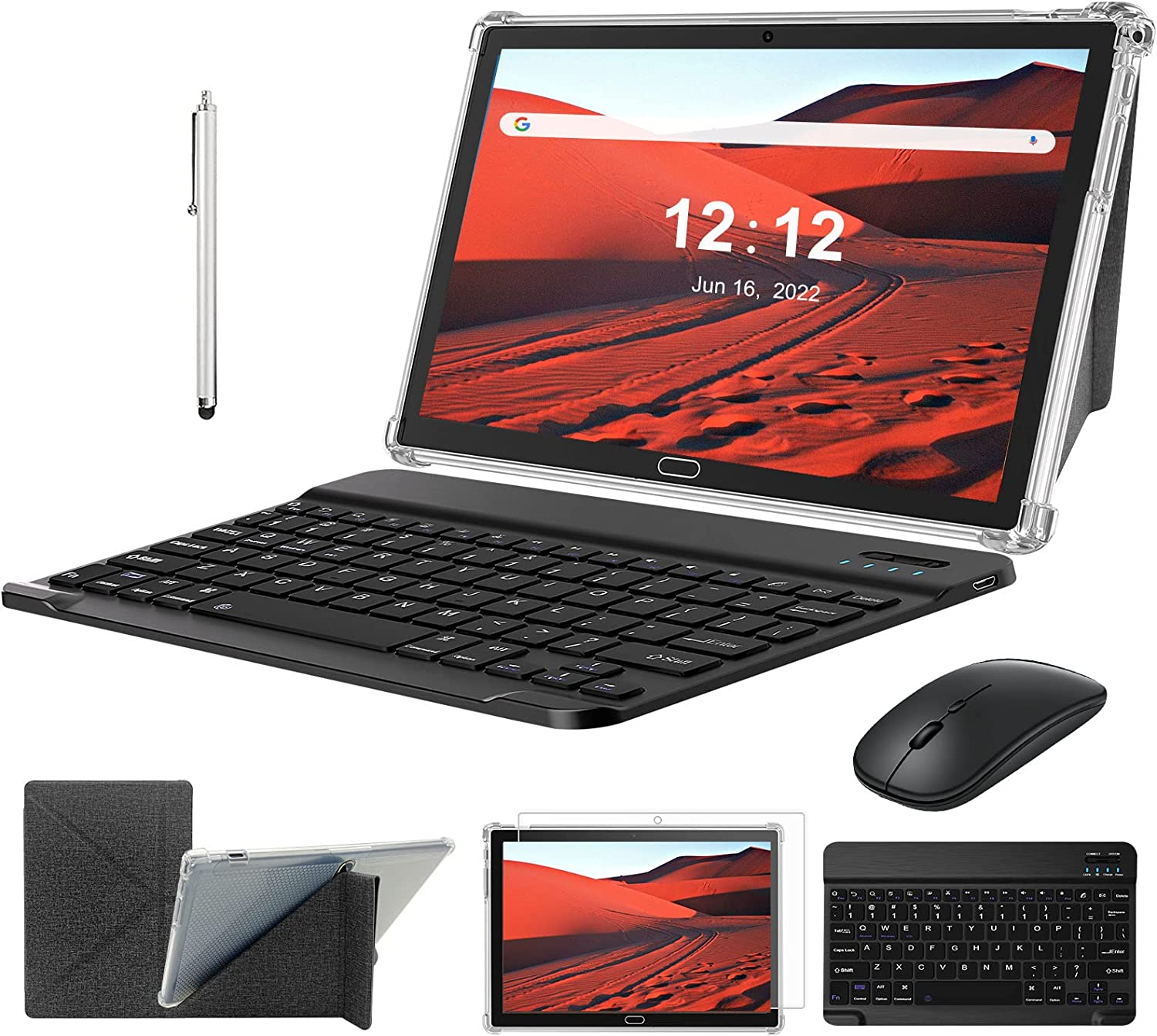 This 2-in-1 phone-tablet combination comes with dual Wi-Fi and 4G LTE calls. You get a Wi-Fi option and provision to use 2G/3G/4G SIM cards for internet connectivity. So, you can communicate with anyone without Wi-Fi connectivity, making it very handy to use. This phablet is perfect for multi-tasking with a super smooth experience and speed. Due to its useful features, it's a perfect gift choice for anyone - students, bloggers, writers, or businessmen!
This phablet uses the latest Android 11 Octa-core 1.6Ghz processor, which makes up for its high processing speed and gives a super smooth experience whether you play games, watch movies, browse the web, or read books. Hence, this phablet is perfect for multitasking.
Why Should You Buy This?
This 10.1" phablet features a 5 MP front and a 13MP rear camera that allows you to click high-quality pictures.
This tablet can even be used as a laptop as it can be seamlessly connected to a wireless Bluetooth keyboard to make a laptop setup.
Pros
High-quality processor
High color reproducibility
Great picture quality
Large storage space
Cons
Connectivity issue
Software problems
GMS Certified Phablet with Two BOX Speakers
8-inch 4G LTE+5G Wi-Fi Phablet Android 11.0
Check Price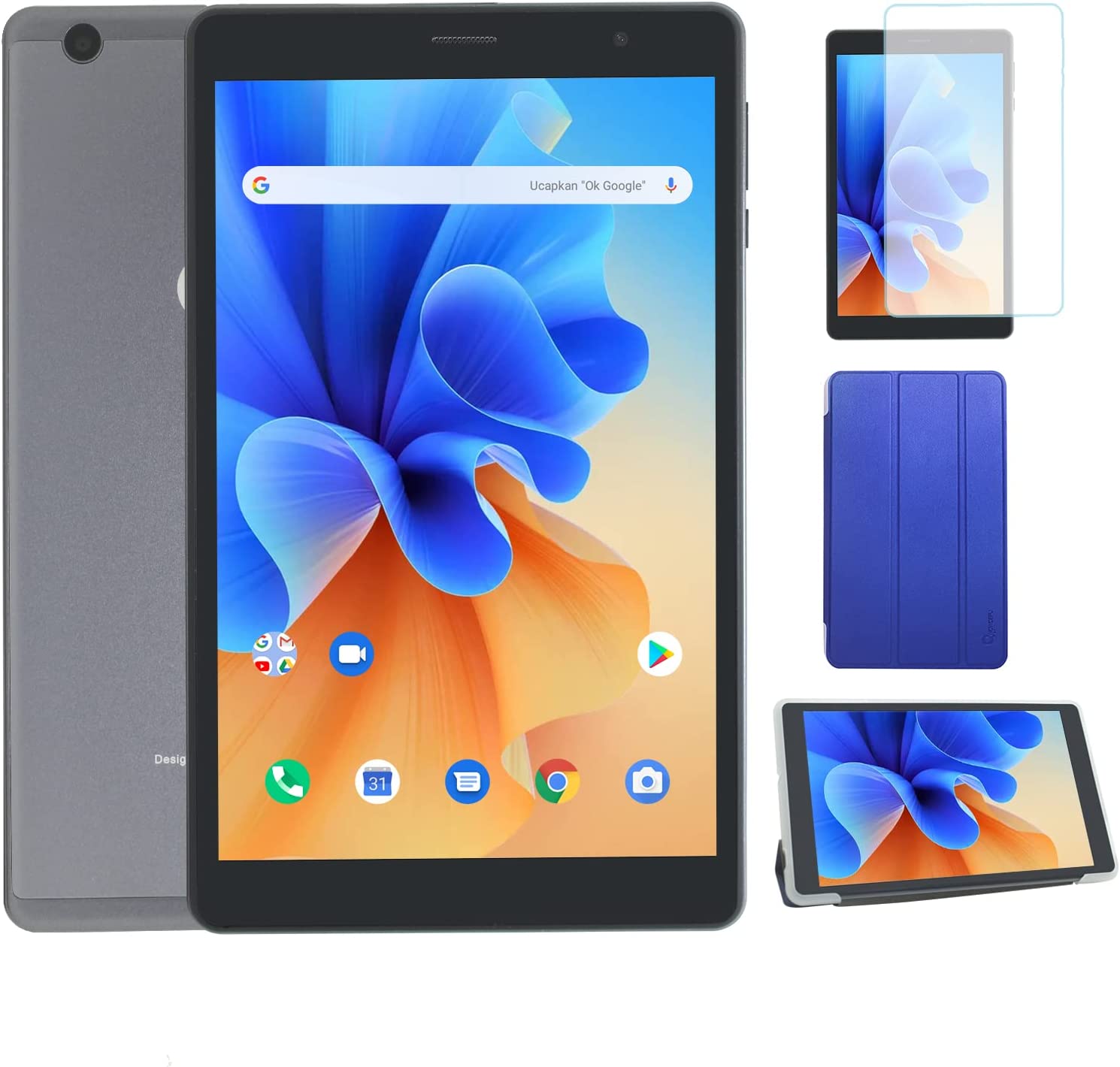 The phablet has passed a GMS certification test and comes with the latest, lightweight and most efficient Android OS version, version 11.0. Its operational speed is smooth in comparison to most other phablets on the market. This phablet also features a high-performing eight-core CPU processor; hence, it's an amazing gaming device. The phablet has two slots for inserting SIM cards.
The storage space of 32GB and 3GB RAM can be expanded to external storage of 256G with SD Cards, as the phablet comes with an additional slot for adding an SD card. You can easily store videos, songs, photos, and games. The phablet also offers two high-quality BOX speakers that provide a crystal clear and loud sound experience.
This 8" 4G phablet comes with precise navigation functions and an integrated GPS chip that makes it super useful in times of emergency.
The tablet has an 8MP rear camera which is great for taking pictures and videos.
Has a headphone jack
Supports VoLTE
Dual speakers
HD quality picture
The phablet keeps freezing
Poor battery life
Fast-Performing Phablet with Light Sensor
CHUWI Hipad X Phablet Android 10.0
Check Price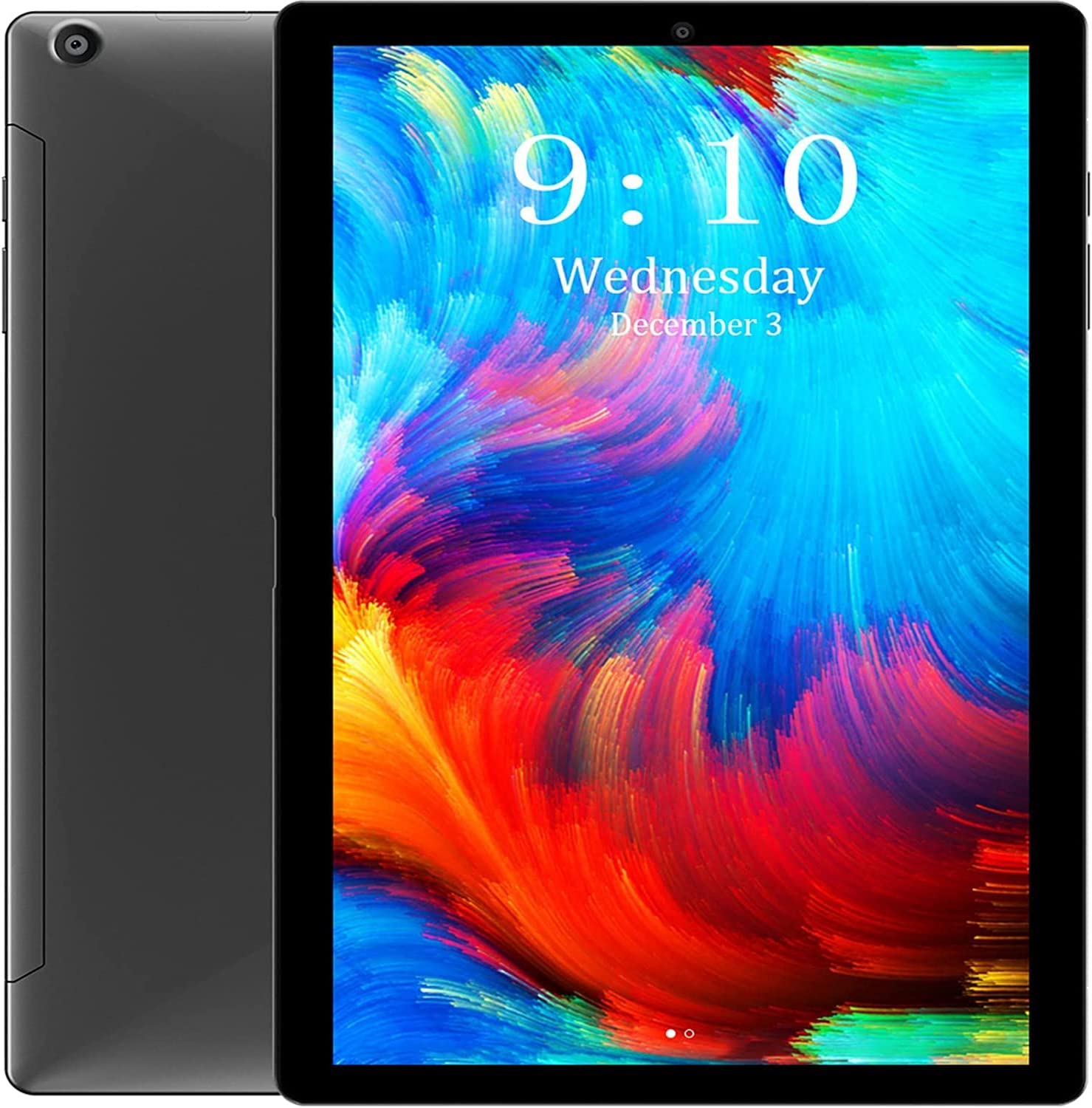 This phablet is equipped with a Heilo MT6771V 8-core processor, which means super-fast processing speed whether you play games or multitask. It also has a lot of storage space to store all your files. The device has 6GB of RAM space and 128GB of ROM space, which is further extendable by inserting an external SD Card.
The Hipad X phablet has both GPS and Wi-Fi that can help you in times of need when you are outdoors. The device is equipped with a 10.1" fully laminated IPS touch screen that makes it sophisticated.
Why Should You Buy This?
The most interesting feature is this tablet's excellent wireless connectivity that can be used to turn it into a PC or laptop.
The screen aspect ratio is 16:10 for a smooth display experience.
Pros
Great battery life
Great Bluetooth connectivity
Slot for inserting SIM Cards
Great storage space
Light sensor
Cons
Only one speaker
No Wi-Fi calling feature
The Bottom Line
There is no doubt that phablets are slowly taking over the smartphone market. A few years ago, phablets were seen as clunky, outlandish, bad-performing devices, but the tides have changed with new technology. Almost all major smartphone manufacturers are making their flagship models as phablets. The main goal now is to maximize the display on the body and come up with extraordinary designs to meet that purpose. Some of the new upcoming flagship devices are speculated to have a 99 percent screen-to-body ratio which is pretty insane. With so many varieties of models and features on the market today, it can be hard to find the right phablet.
You need to break up your needs into different categories and ask yourself what the primary purpose is. Is it just for making calls, browsing online, gaming, and watching HD content? Once you have that decided, you can consider the price range. With technology growing rapidly, everything might change in a year or two. So if you are a techie, you wouldn't necessarily want to spend a lot on a single smartphone.
On the other hand, if you don't change phones often, feel free to splurge and get a great quality phablet. The power is in your hands. All you need is information.
---