Technobezz is supported by its audience. We may get a commission from retail offers
Summary – Do you find a tablet too big for your needs and a phone too small? Well then, a phablet
Do you find a tablet too big for your needs and a phone too small? Well then, a phablet is the perfect device for you. These huge phones affectionately known as phablets come in a wide variety of features and sizes to meet any requirement you may have. Some people like their phones to fit in their palms, whereas others just want the biggest mobile devices bulging out of their pockets. So, we are going to talk about some of the best phablets that you can buy.
Though some may find the large phones to be a bit excessive, in reality, they provide something that ordinarily sized phones don't. People who have trouble with touch functionality on small phones, or, those with poor eyesight greatly benefit from a phablet. These devices are also perfect for viewing entertainment or any video content due to their large displays. Another great aspect is their long lasting batteries. Due to their larger size, the manufacturer can fit more powerful batteries in them. Some phablets drain their battery faster due to their big display, but others do a great job of conserving battery power.
Today, almost all of the big phone manufacturing companies have numerous products in the phablet range. With each passing day the line between smartphones and phablets are slowly disappearing, as almost all new phones are coming out with large 5.3-5.5 inch displays. If you are looking for the perfect phablet to buy, then read on. Here are some of the best phablets on the market.
See also: Best Cheap Tablets
Best phablets
One of the Best Phablets in the World
Samsung Galaxy S9 Plus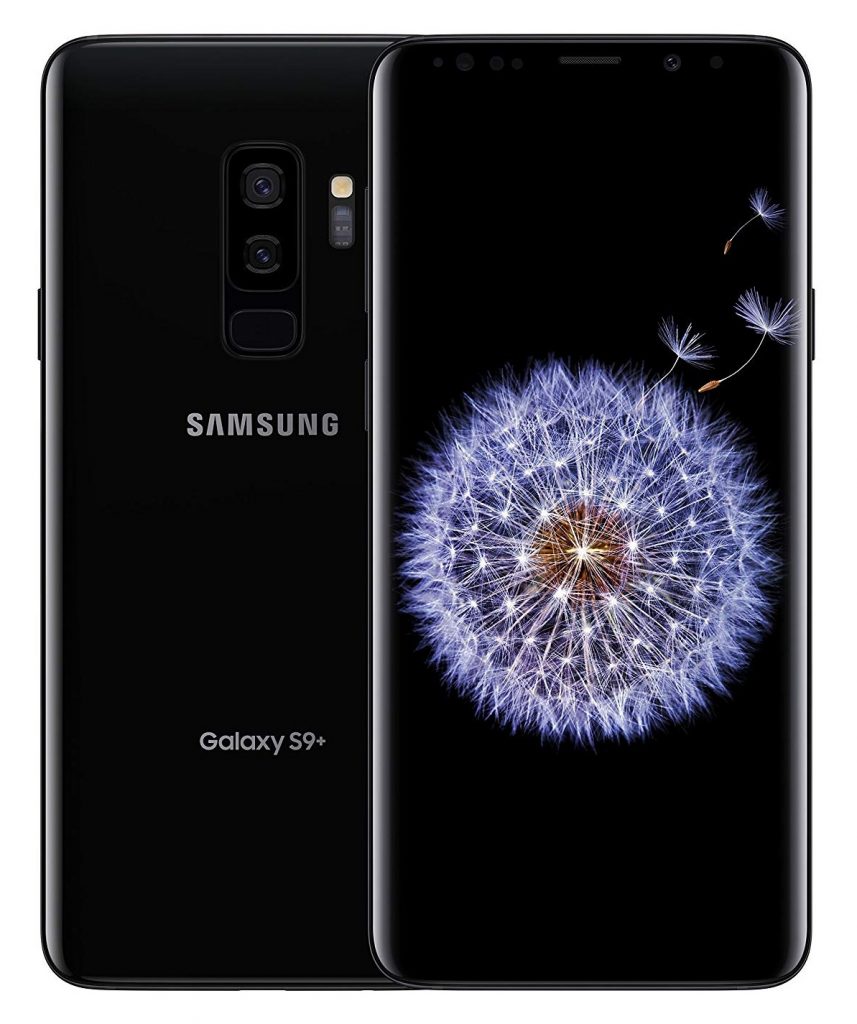 The Samsung Galaxy S9 Plus is perhaps the best phablet in the market today with its great performance, amazing display, unique camera and features. It comes with a 6.2 inch AMOLED quad HD Infinity display, 12 MP camera, up to 400 GB MicroSD storage capacity and a 3500 mAh battery. The display looks great with vivid colors and great contrast. Apart from the iPhone, it can pretty much beat every other phone with just its display alone.
As far as performance goes, the Samsung Galaxy S9 Plus runs a 2022 Exynos chipset which is more than capable of running almost anything you throw at it. Samsung smartphones have had an issue with regards to their products suffering from lag over time, but it's not as noticeable as before on the S9 due to recent software updates. But the performance isn't what makes this device unique. You can toggle between F/1.5 aperture and 2.4 making it one of the most unique features when it comes to clicking pictures.
It also has the AR emojis feature that allows you to create your own custom emojis. While the tech can be commendable, it really doesn't work as well as it does on the iPhone X. But nonetheless, it's a fun feature to have. After all, who doesn't like creepy weird-looking emojis?
When it comes to battery life the device lasts anywhere between 10-12 hours if you are playing games or going for heavy intensive performance tasks. While the battery life isn't the greatest, it's by no means bad. What makes this phablet great is not one specific feature, but the combination of all the features and capabilities it has.
What makes it stand apart?
Very good camera
Great performance
Stunning display
The Phablet with the Best Camera
Google Pixel 2 XL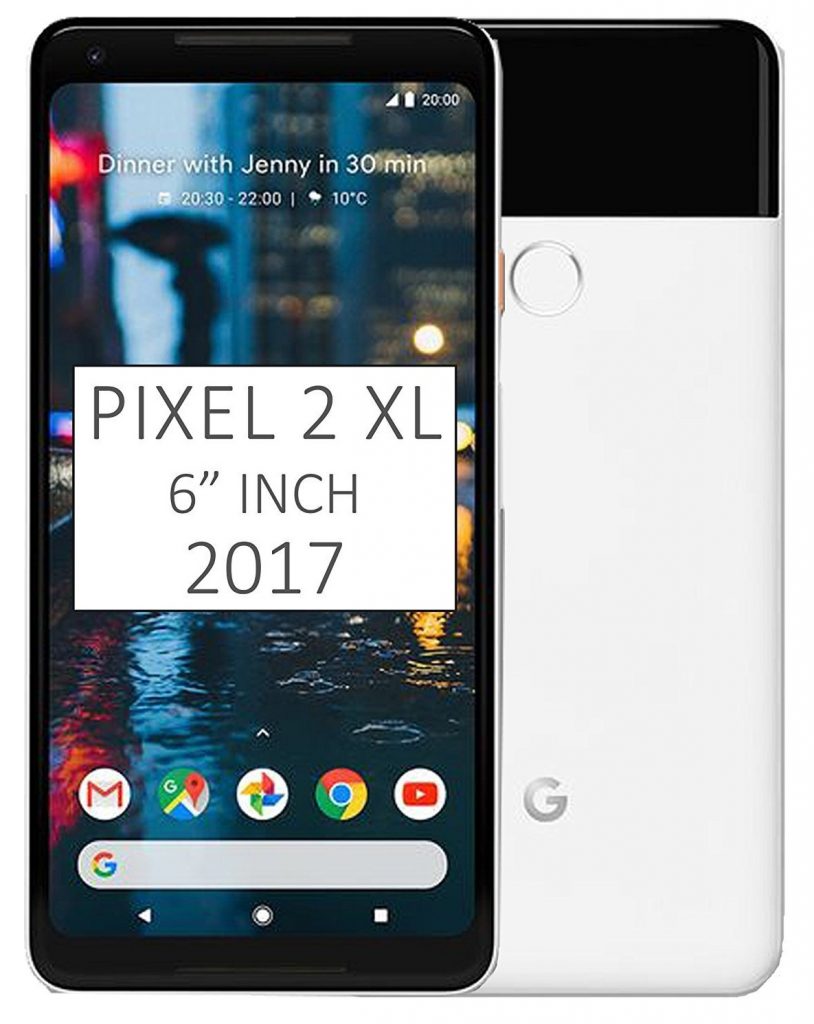 The internet giant entered the smartphone market with a bang when they released the Google Pixel. The Pixel 2 XL is a stunning phablet built to amaze lovers of large smartphones everywhere. It comes with a massive 6 inch OLED display with 538 ppi, Qualcomm Snapdragon 835 processor, 4 GB RAM, 64/128 GB onboard storage, a 12.2 MP rear camera, an 8 MP front camera and a 3520 mAh battery. This is one device that is just great at everything it does as it is really hard to find out any significant issues with it.
The display offers good visuals and the Qualcomm processor allows you to perform any heavy tasks on your phone with ease. At the time of release, the display had several issues, but over time almost all of them have been fixed. Google is also making constant software updates to rectify any issue that may come at lightning speeds. But if you are a fan of big displays you might get disappointed.
What really sets the Pixel 2 XL apart from its competitors is the insanely good camera. It allows you to click impressive pictures in almost any situation. Many have termed it as the best smartphone camera in the market today. Another great part of the Google Pixel 2 XL is that you get the fastest Android updates in the market, as well as unlimited photo and video storage for 3 years. If you are looking for a phablet with a great camera, then look no further than the Pixel 2 XL.
What makes it stand apart?
Great software
Stunning Design
Best Camera in the smartphone market
Waterproof body
The Best Value Phablet
OnePlus 5T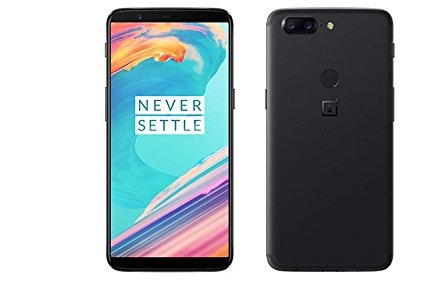 The OnePlus 5T may not have the best camera, audio or display in the smartphone market, but it sure as hell is the best value phablet in the market today. In terms of design, build quality, performance and features, it brings the most value out of phablets in its price range. It isn't a successor to the OnePlus 5, but more of an upgrade. It comes with a 6.01 inch AMOLED display featuring 1920×1080 pixels, Qualcomm Snapdragon 835 processor, 6 GB /8 GB RAM, 64/128 GB on board storage, Dual 16 MP and 20 MP rear cameras with a 16 MP front camera and a 3300 mAh battery.
One big difference from the OnePlus 5, is the new aspect ratio of 18:9. Viewing content on this phablet is a completely different experience and it's awesome. You get vivid colors and sufficient sharpness in images to give you a great viewing experience. You can even tweak the screen calibration settings to get it just right for your specific needs. You also get the Sunlight Display feature which automatically detects any hard light and adapts the screen settings forthe optimum viewing experience. Another significant change is the placement of the biometric scanner. The fingerprint scanner is now on the back side of the phone which is way more convenient.
One great feature that comes with this phone is facial recognition. While it's not as good as the iPhone X, it's better than the rest. The key difference between both of them is that, in the One Plus 5T you can only use the facial unlock feature after waking up the phone. But once you have set up this feature it has an excellent response time and works in various angles too.
The battery life is great as it lasts a full day with medium-high usage. However, with the Dash Charge technology that lets you charge a days' worth of power in half an hour, the battery life doesn't really matter much. All in all, it is a great product that delivers everything you need sufficiently and with almost no hassles. Moreover, the price is an absolute bargain when you consider all the features you get and the high level of quality along with it.
What makes it stand apart?
Great design
Amazing performance
Face unlock feature
Dash Charge tech
The Best Long Lasting Phablet
Huawei Mate 10 Pro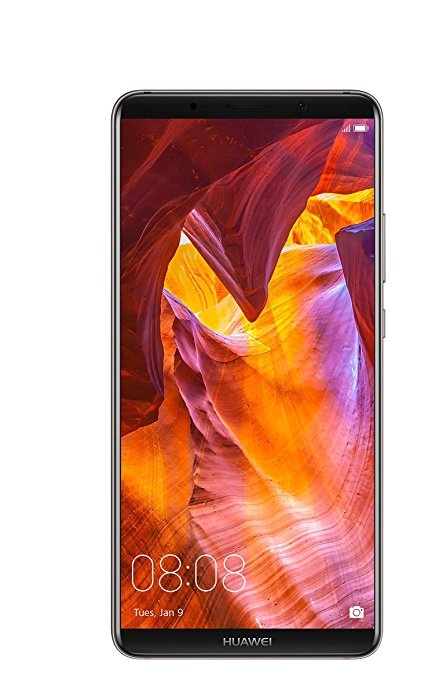 One aspect of the phablet that appeals to millions of people all over the world is the large display size, but that's not all. Another great aspect of the phablets is their insane battery capacity. As their bodies are much larger the manufacturers can fit bigger batteries and allow users to utilize their smartphone for longer periods. The Huawei Mate 10 is one phablet that will astonish you with its amazing battery life. But that's not all, because this phablet comes with a 6 inch AMOLED display with 2160×1080 pixels, HI silicon Kirin 970, 6/8 GB of RAM, 64/128 GB of on board storage, dual 12 MP and 20 MP rear cameras, 8 MP front camera and a massive 4000 mAh battery.
The Huawei Mate 10 Pro also has an IR blaster allowing you to use it as a remote control for your TV, which is a cool feature to have. The device doesn't have a headphone jack or microSD slot, so be prepared to get a dongle for plugging in your wired headphones. As for the lack of a microSD slot, the 128 GB onboard storage is more than enough. The camera comes with f/1.6 lenses making it a very good camera to have on your smartphone. This aperture allows you to take good photographs, even in low light conditions.
Even though you get good performance and an excellent camera, where the Huawei Mate 10 Pro shines is in its battery. The 4000 mAh battery allows you to watch movies, play games, and use apps and still have it last an entire day, which is astounding. If you use it more casually like checking emails, browsing online, and if you switch the phone off while sleeping, then it can even last for 2 days, which is unheard of. If you're someone who cares about battery life then have no doubts. The Huawei Mate 10 Pro is the phablet for you.
What makes it stand apart?
Great camera
Outstanding battery life
Good looking phone
The Best Budget Phablet
ZTE Blade Z Max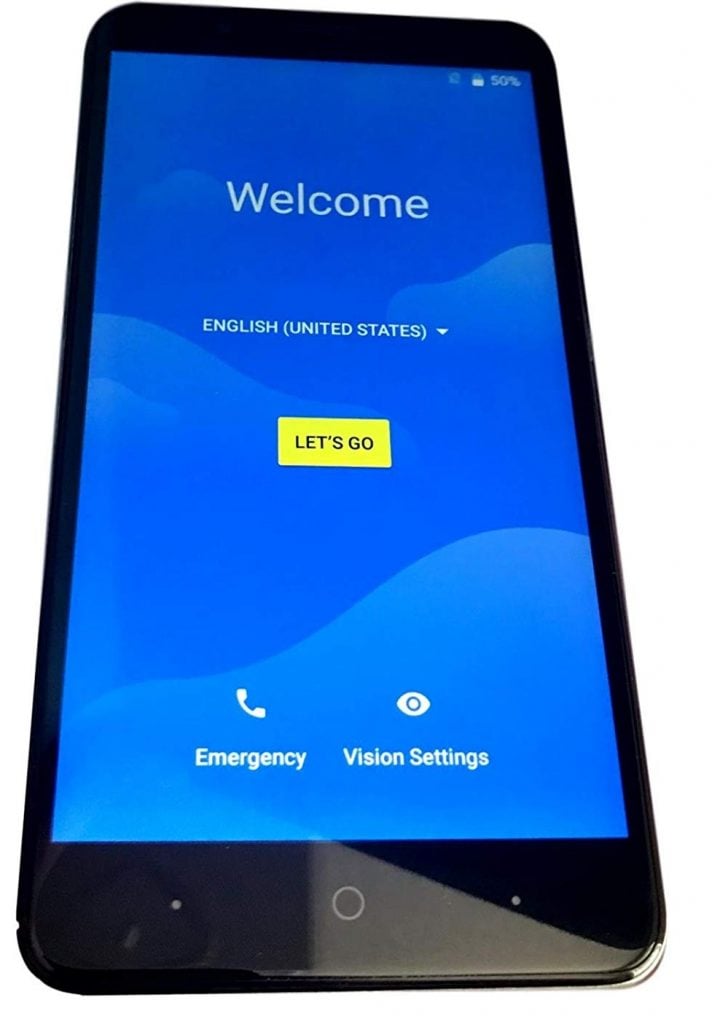 ZTE Blade Z Max comes with a 6 inch IPS LCD display with 1920×1080 resolution, 1.45 GHz Qualcomm Snapdragon 435 processor, 2 GB RAM, 32 GB on onboard storage, dual 16 MP and 2 MP rear camera, 8 MP front camera and a 4080 mAh battery. The aurora glass actually makes this phone's surface sparkle under the light which is pretty cool to see. It's a gorgeous phone to look at. There is no over the top design elements. The simplicity of the design is what is really alluring. What's interesting is the 84 percent screen to body ratio which is very hard to see at this price point.
Unlike a lot of other phablets, the ZTE Blade Z Max comes with a 3.5 mm headphone jack so you don't need to get extra hardware to plug your headphones in. Both cameras offer good quality pictures, even in low light conditions. As far as performance goes, the Qualcomm Snapdragon 450 offers enough power to perform most tasks. This phone isn't built for high-performance tasks, so don't expect to play heavy games and such with it. Performance-wise, this device falls more in the mid-range ideal for people who want a phone for the primary purpose of making calls, browsing content, watching videos, etc.
What's great about this phone is the price. Considering everything you get at such a low price, it's hard not to get completely enamored by this phone.
What makes it stand apart?
Amazing value for money
Decent performance
Great design
Jaw-dropping low price
The Bottom Line
There is no doubt that phablets are slowly taking over the smartphone market. A few years ago phablets were seen as clunky, outlandish, bad performing devices but with new technology, the tides have changed. Almost all of the major smartphone manufacturers are making their flagship models as phablets. The main goal now is to maximize the display on the body and coming up with extraordinary designs to meet that purpose. Some of the new upcoming flagship devices are speculated to have a 99 percent screen-to-body ratio which is pretty insane. With so many varieties of models and features in the market today, it can be hard to find the right phablet.
What you need to do is break up your needs into different categories and ask yourself what the primary purpose is? Is it just for making calls and browsing online or it for gaming and watching HD content? Once you have that decided, then you can think about the price range. With technology growing so rapidly, everything might change in a year or two. So if you are a techie, you wouldn't necessarily want to spend a lot on a single smart phone. On the other hand, if you are the sort that doesn't change phones often, then feel free to splurge and get a great quality phablet. The power is in your hands. All you need is information.
T
Z
---