Technobezz is supported by its audience. We may get a commission from retail offers
Apple follows a very specific pattern when it comes to upgrading their MacBooks and releasing new models with
2021 16.2-inch Screen Apple MacBook Pro
Apple MacBook Pro 13-inch Laptop
14-inch Screen Apple MacBook Pro
Table of Content
Apple follows a very specific pattern when it comes to upgrading their MacBooks and releasing new models with different screen sizes. For a first-time buyer, it may look intimidating to choose the best MacBooks because of the sheer number of products available in the market and the different configurations to choose from.
Buying Guide
When you are about to buy your next Apple laptop, you shouldn't simply go all in and spend thousands of dollars because it is important to get value for your money. Besides, unless the type of tasks that you do demand the largest storage space or the most expensive graphics chip, you can save your hard-earned dollars and invest them in other accessories.
Let us explore the most popular MacBooks available in 2022, both new and older models as well as justify why a particular product is the best in its chosen category.
See also: Top Best Mac Accessories
Best MacBooks
Premium Quality Laptop with Great Storage Space
2021 16.2-inch Screen Apple MacBook Pro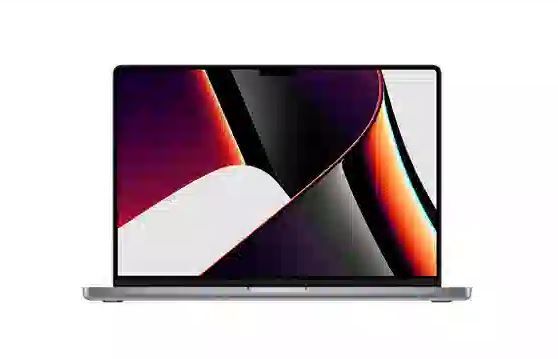 Available in two colors (space gray and silver), the Apple MacBook Pro comes with a 16.2-inch display that produces high-definition images. Apart from watching movies and video content, the vibrant screen makes the process of browsing the internet, engaging in video conferences, and doing writing-based work highly enjoyable.
The device runs on an Apple M1 Pro chip that is responsible for the super-fast performance you see it deliver. One of the highlights of the device is the 512GB solid-state drive that enables you to store a large amount of data and information safely. There is another variant of this MacBook that offers a storage space of 1TB.
Suitable for somebody who is looking to invest in a laptop that offers an array of high-end features.

Also recommended for those who are planning to buy a MacBook that enables them to carry out a variety of tasks.
Wide HD screen

Premium features

Fast-performing processor

Available in multiple colors and storage options
Expensive

Cannot upgrade hardware
High-End Laptop with Super-Fast M1 Chip
Apple MacBook Pro 13-inch Laptop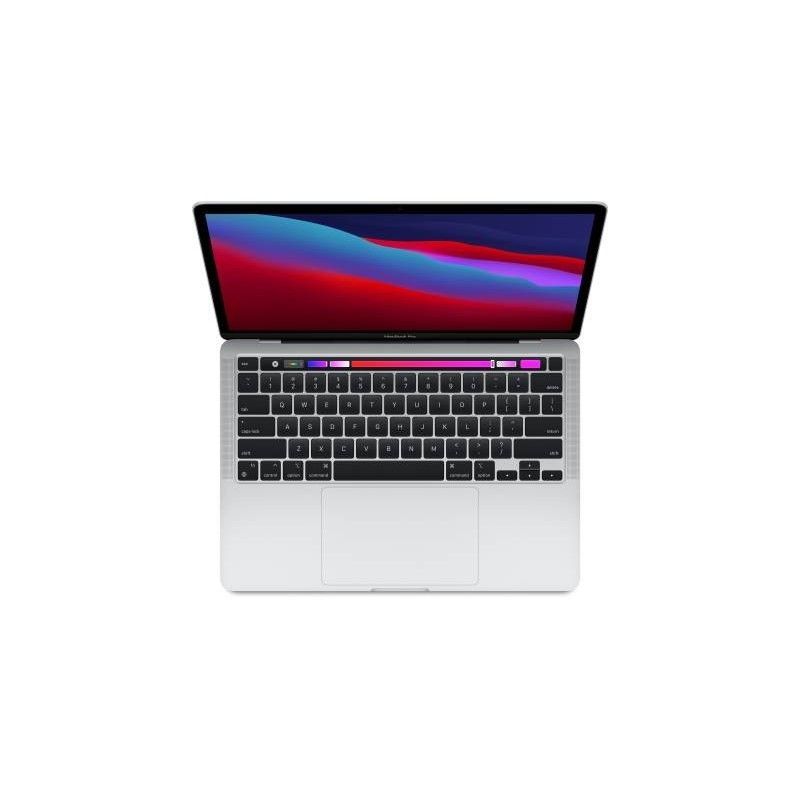 The fact that this device comes equipped with Apple's M1 chip should give you an idea about how efficiently it works. The processor works at a speed of 3.2Ghz and ensures stable performance for the device. The space gray-colored design of this MacBook looks highly appealing to the eyes. The display screen is 13.3-inches wide and offers a resolution of 2560 x 1600 pixels.
The device comes armed with 16GB RAM and a 512GB SSD. At 4.84 pounds, the laptop might seem slightly heavy for some users. However, once you get used to the weight, you will not find it difficult to carry it around. On a single full charge, the laptop lasts for 14-15 hours. This particular MacBook model comes with a Magic Keyboard that makes the process of typing out words extremely smooth.
Recommended for those who are looking to invest in a premium quality laptop that delivers solid performance.

Also suitable for individuals who stick to Apple products and want to have a reliable MacBook.
Sleek design

Stable processor

Strong battery life

High-resolution screen
Slightly heavy

Limited connectivity ports
Premium Quality Laptop That Offers Solid Performance
14-inch Screen Apple MacBook Pro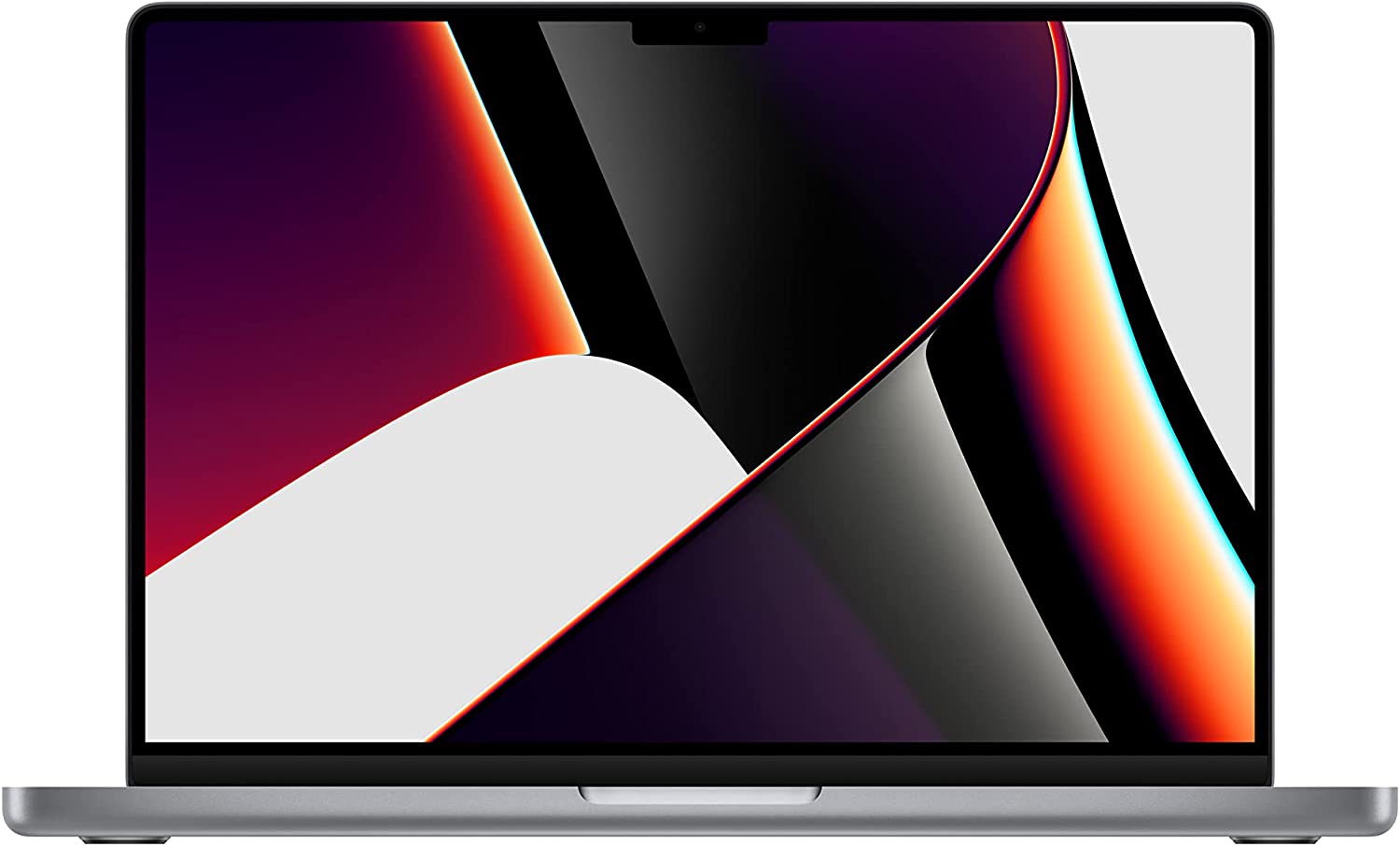 The Apple MacBook Pro comes with a robust M1 pro chip that lends it extraordinary speed. Even if you are multi-tasking, there is no chance of this machine slowing down. The 14.2-inch Liquid Retina XDR display screen offers a high refresh rate and produces high-definition images. The 1080p webcam proves to be very useful for those who regularly engage in video calls with colleagues or friends. While buying this device, you get two color options (silver and space gray) and two storage options (512GB and 1TB) to choose from.
This device offers more connectivity options than the earlier models. While you do get a Thunderbolt 4 port, MagSafe3 system, and SD memory card slot, it also comes with a 3.5mm headphone jack which you don't find in many MacBook models. The laptop takes around an hour and a half to charge optimally and when charged fully, lasts for 17-18 hours. Apart from offering crystal clear sound, the speakers also produce decent bass effects.
It is one of the best laptop devices manufactured by Apple to date and delivers more than what you expect out of it.

If you use high-end video editing or similar types of multimedia software, this would be a good device to invest in.
Super-fast performance

Sharp video and audio output

Multiple connectivity options

Premium design and build quality
Hardware cannot be upgraded

High price tag
High Capacity SSD Laptop with Strong Battery Life
Apple M1 Chip Equipped MacBook Pro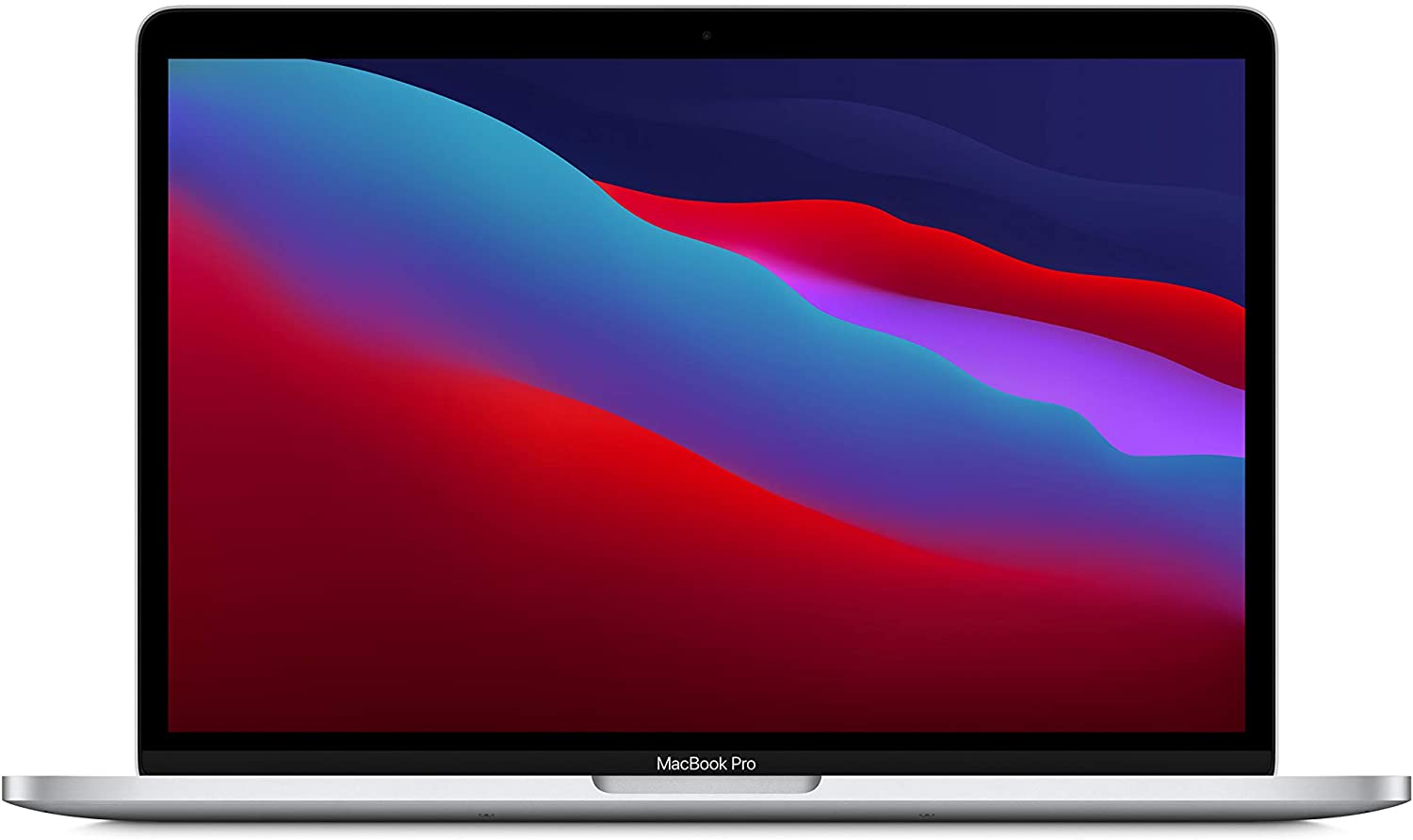 The Apple MacBook Pro is a highly efficient device that is available in two storage variants, 256GB and 512GB. It boasts of a sleek design and you get two color options (silver and space gray) to choose from. When it comes to battery life, this particular MacBook Pro model has an edge over other Apple-manufactured laptops. If you charge it optimally, it will last you for 20-21 hours. Unlike some of the Macbook Models, it comes with a 3.5mm headphone jack.
Weighing just 3.1 pounds, it is very convenient to put this laptop in a bag and carry it to professional meetings or outdoor trips. The 13.3-inch display screen offers a resolution of 2560 x 1600 pixels but doesn't offer touch screen functionality. The keyboard on this device is very comfortable to use and has a much better build quality than the keyboards one came across in the earlier models. The Touch ID button also functions as the power button. On this particular device, the Touch ID button and the Touch Bar are two separate entities.
Why Should You Buy This?
A good option for those who wanted to invest in an Apple laptop that offered great functionality and speed.

The 720p HD webcam makes it an ideal laptop device for professionals who participate in virtual work meetings frequently.
Pros
Available in two storage variants

Features a headphone jack

High-definition webcam

Long-lasting battery
Cons
No touch-enabled screen

Only two USB-C ports
Well-Designed Laptop with Vibrant Display Screen
Fast-Operating Apple MacBook Air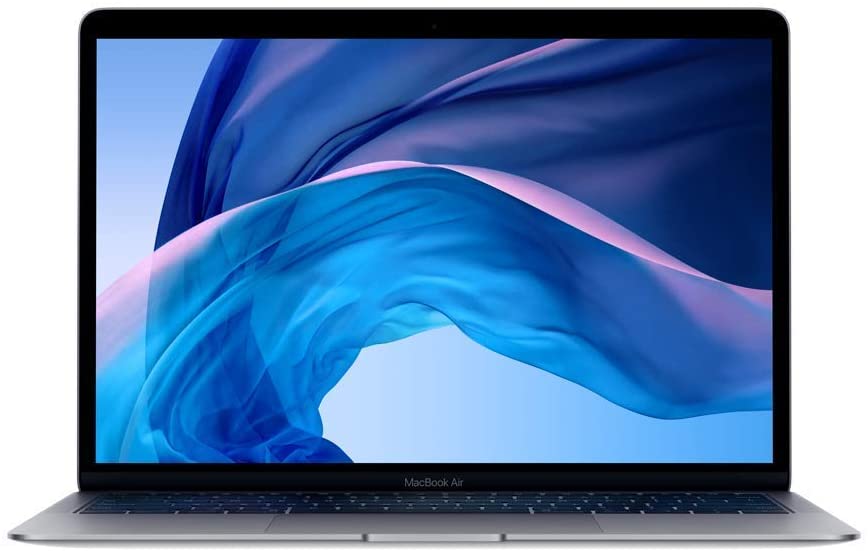 One of the highlights of the Apple MacBook Air is its 13.3-inch display screen that produces immersive images. The screen offers a resolution of 2560 x 1600 pixels and is ideal for consuming multimedia content. The screen also boasts of Apple's True Tone technology which takes into account the ambient light to automatically regulate the color temperature.
The overall design of the device is visually appealing and you get three different color options (silver, gold, and space gray) to choose from. Though many premium laptops offer a 1080p webcam, this device comes with a 720p webcam which is also quite good for conducting or participating in video conferences. On a full charge, the battery offers a runtime of 10-11 hours which is satisfactory.
An ideal laptop device for media professionals or those who need a high-quality screen to watch videos or browse the internet.

Also recommended for those who would like to use a 'lighter' version of MacBook Pro.
Excellent visual output

Good battery life

Reliable processing unit

Available in three color variants
13-inch Laptop with 512GB SSD Storage
Apple MacBook Air with Apple M1 Chip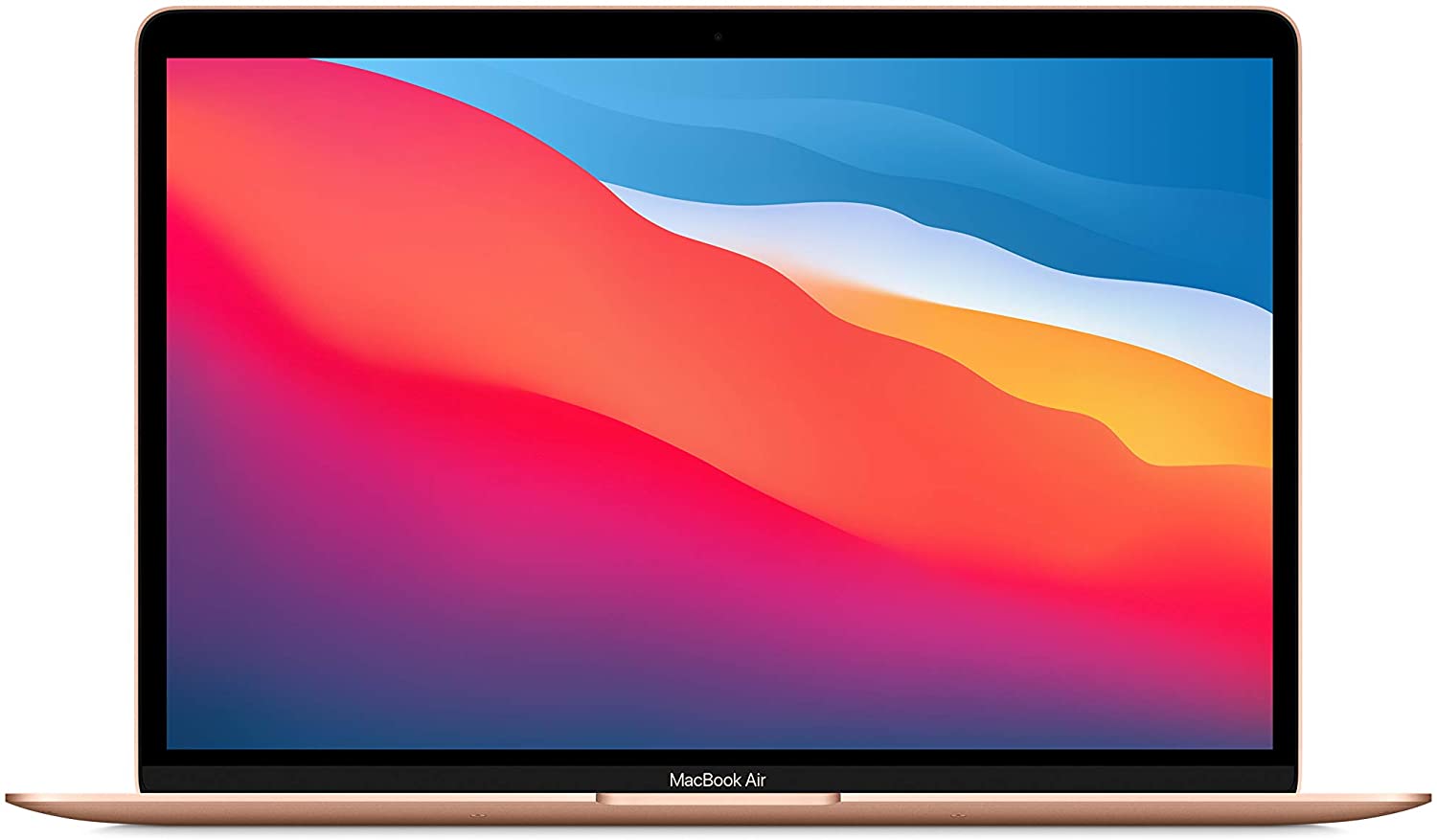 The compact 13-inch screen of this device offers a resolution of 2560 x 1600 pixels that proves to be a delight for anybody who likes to watch a lot of movies on their laptop. The sound quality offered by the speakers, too, is very good. The M1 chip ensures that the device does not slow down even while performing 5-6 tasks at the same time.
One of the major highlights of this laptop, undoubtedly, is the massive 512GB SSD storage unit. It comes with a scissor-switch keyboard that makes the experience of typing out words fun and comfortable. It is equipped with good security features including a Touch ID fingerprint login system. Since this device features a fan-less design, you will not hear the slightest noise while operating it.
Why Should You Buy This?
If you have been looking for a laptop that offers great speed and strong battery life, this would be the right device to invest in.

Also a suitable investment for those who need a laptop that can store a large amount of data.
Pros
Heavy storage space

High-definition screen

Noise-free operation

Effective security features
Cons
Webcam could be upgraded

Thick bezels
Highly Efficient Laptop with Long-Lasting Battery
14.2-inch Apple MacBook Pro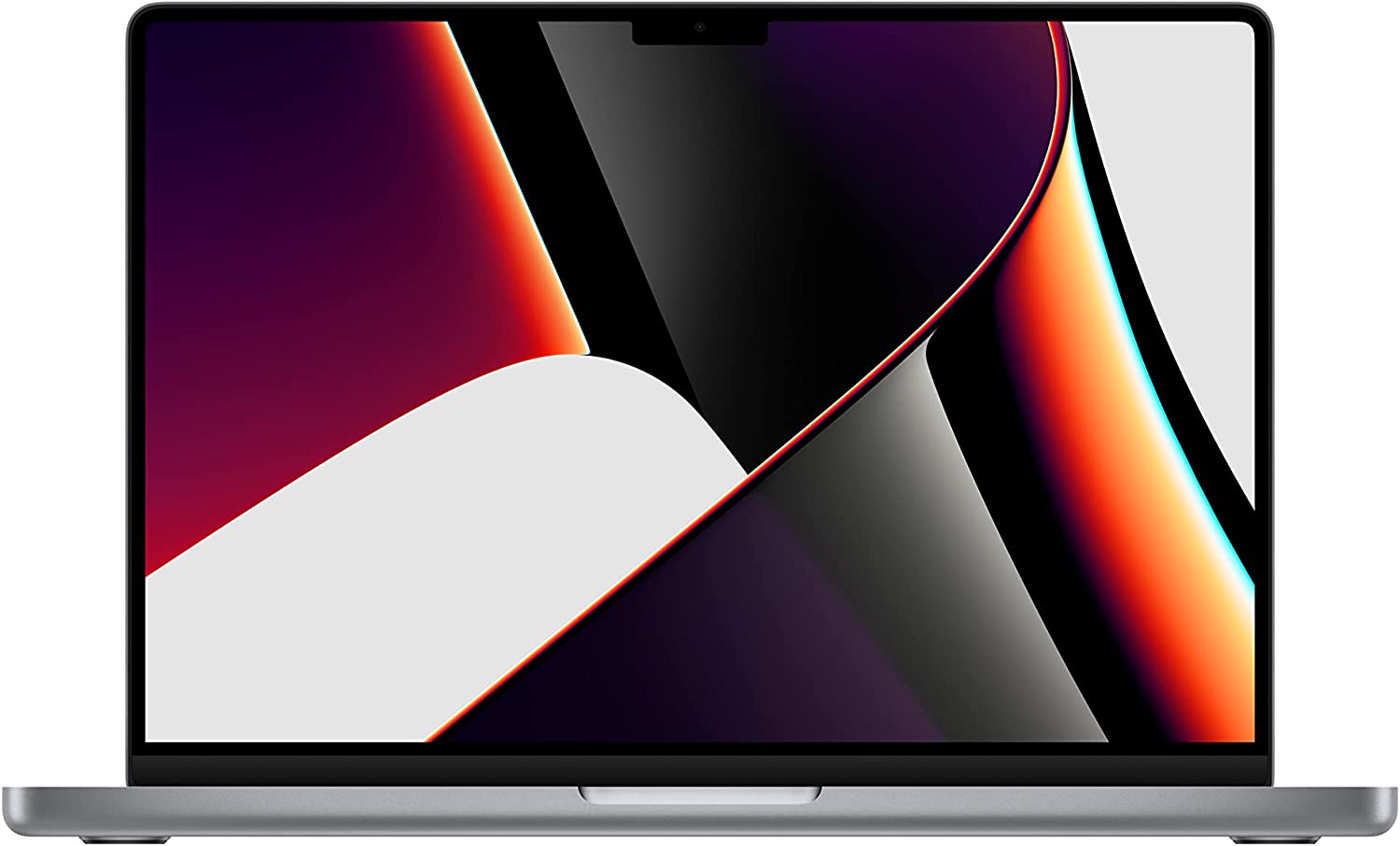 This particular model of MacBook Pro boasts a 14.2-inch display screen that offers good picture clarity and makes the process of doing multimedia activities enjoyable. What's truly incredible is the kind of storage space it provides you with. Based on your data storage needs, you can either opt for the 512GB model or go for the 1TB variant.
It runs on an M1 Pro processor which is responsible for the responsiveness and high-speed performance you experience while using this device. On a single full charge, the battery offers a runtime of 11-12 hours. The connectivity options are quite strong. The device weighs 3.5 pounds and is not difficult to carry around.
Why Should You Buy This?
A good option for those wishing to invest in a MacBook that offers good value for money.

The speed at which these device works make them suitable for both personal and professional use.
Pros
High-speed processor

Sufficient storage space

Sharp display screen

Good battery backup
Cons
Does not feature a USB-A port
On a Final Note
Apple as a brand delivers the best experience in terms of software, build quality in their hardware, and exceptional support in fixing bugs as well as releasing updates. To get into the Apple ecosystem, you can choose one of the best MacBooks offered by the company, but be prepared to spend a premium.
The pricing of the MacBooks starts at $999 and goes all the way up to $2,799 or even more based on the configuration and the model you choose. The 2022 models released are the aptest choice for anyone who is looking to use them long-term and requires a reliable, powerful, and compact laptop to get through their work.
Go for the Pro models only if you are a professional creator who works with video, audio, or graphics files. The investment you make turns out best when you create content for the masses. The MacBook Air 2022 Edition is an excellent choice for most business users and students, whereas the high-end Pro models with 4TB of storage are primarily for those who can afford it and have a requirement to work on demanding content.
---