Technobezz is supported by its audience. We may get a commission from retail offers
X
Our Editorial Process
Each year more than 60 Million users visit Technobezz to solve a problem or research a product. Our goal is that everyone finds what they are looking for, and that is why we cover a variety of products, problems, and solutions on our website.

Writing an article that contains a lot of valuable information may seem simple. But when the article is written, the story doesn't end. We are constantly updating the content so that you can always get up-to-date and accurate information.
---
Technobezz's Editorial Guidelines
Are you looking for the best laptops for high school students? Well, then you have landed on the right page.
Lenovo IdeaPad 3 15-inch Screen Laptop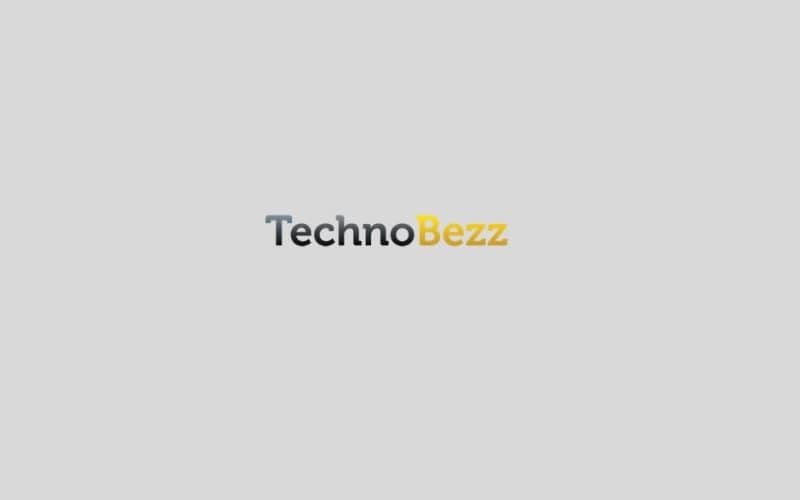 Samsung Galaxy Book Pro Lightweight Laptop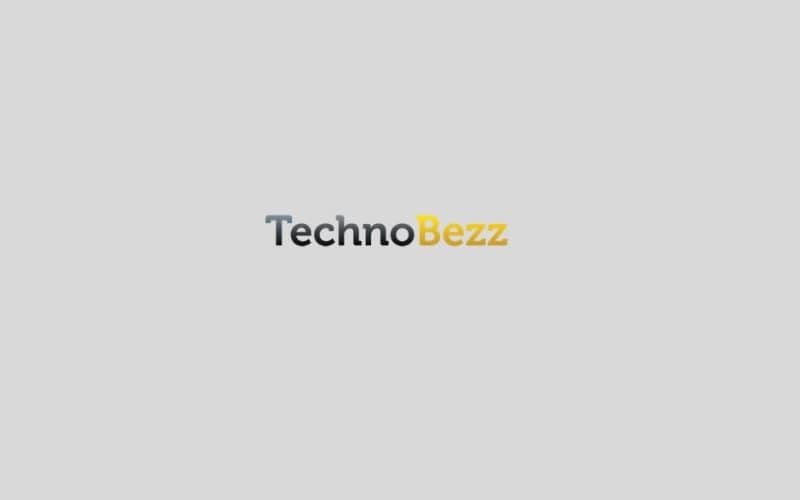 Acer Swift 3 Portable Laptop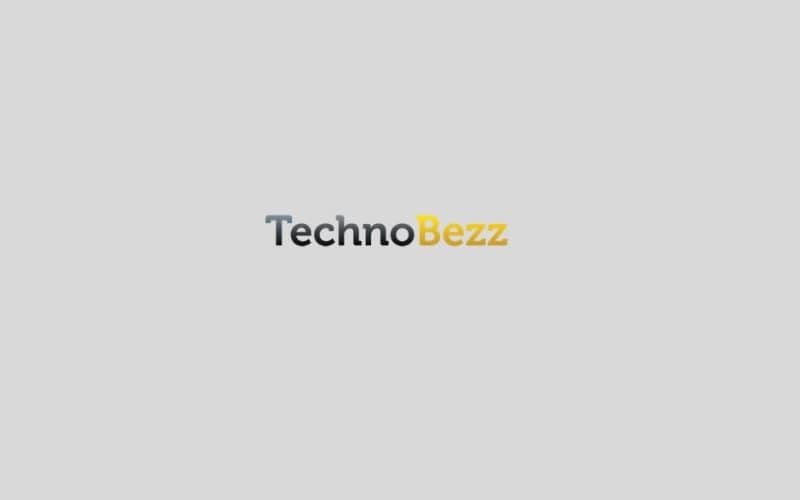 Table of Content
Are you looking for the best laptops for high school students? Well, then you have landed on the right page.
The laptop is one of the primary things that every student needs to have just like the notebook and pencil to accomplish all their tasks easily. There are factors to be looked into while choosing the laptops for a student such as pricing, durability, multitasking, etc. Price plays a prime role here as the students normally look for a PC that is not overpriced while multi-tasking is another criterion as a student will tend to use the laptop to complete various tasks. So, here we will include a list of the best laptops for high school students keeping all the needed factors in mind.
See also: Top best gaming laptops under $1000
Buying Guide
A laptop is an inseparable part of a high school student's life. It is as important as their textbooks and school ID card. Laptops are not only required to complete school work but also for various extracurricular activities. Apart from that, high school kids need to be on social networks to stay connected with their peers. Other things include streaming movies, gaming, playing music, creating digital art, and more.
Furthermore, high school students need laptops that last through the under-graduation. When choosing the best laptops for high school students, there are several considerations. Some of them are listed here.
College Requirements: High school students need to verify with their school for any definite system requirements. Quite often, colleges require their students to be equipped with particular software to keep incompatibility and technical issues at bay.
Weight: As students are always on the go, it is not the best idea to carry a big-screen heavy notebook all day long. It is recommended to pick something light to carry over a longer haul. If your convenience matters more to you as compared to the screen size, then an ultra-thin laptop might be the way to go. At the maximum, it is ideal to have a 13 to 14-inch widescreen panel.
Power and RAM: High school students usually require a high-performance machine. A Windows 10 or macOS equipped with an Intel Core i5 or Core i7 CPU is the perfect combination to complete most tasks under the radar. If a high school student is a hardcore gamer and uses specific applications that require intense power, it is ideal to pick a gaming laptop.
Storage: Laptops for high school students must have adequate storage. The ideal level would be 1TB SSD. If the student has external storage options, then a 500GB storage level is ideal as well. It is important to understand the needs as well. An aspiring videographer or filmmaker would need more storage than any other high school student.
Connectivity: Connectivity is highly important for high school students. Opt for laptops that have the most connectivity options.
Battery: Powerful battery is as important as owning a laptop. High school students carry their laptops almost everywhere; the battery should support the laptop's running as long as it can. The battery must be specifically verified with extra care before making a purchase. It is recommended to have a battery that can be effortlessly replaced.
Best Laptops For High School students
Budget Laptop That Delivers Very Good Performance
Lenovo IdeaPad 3 15-inch Screen Laptop
Check Price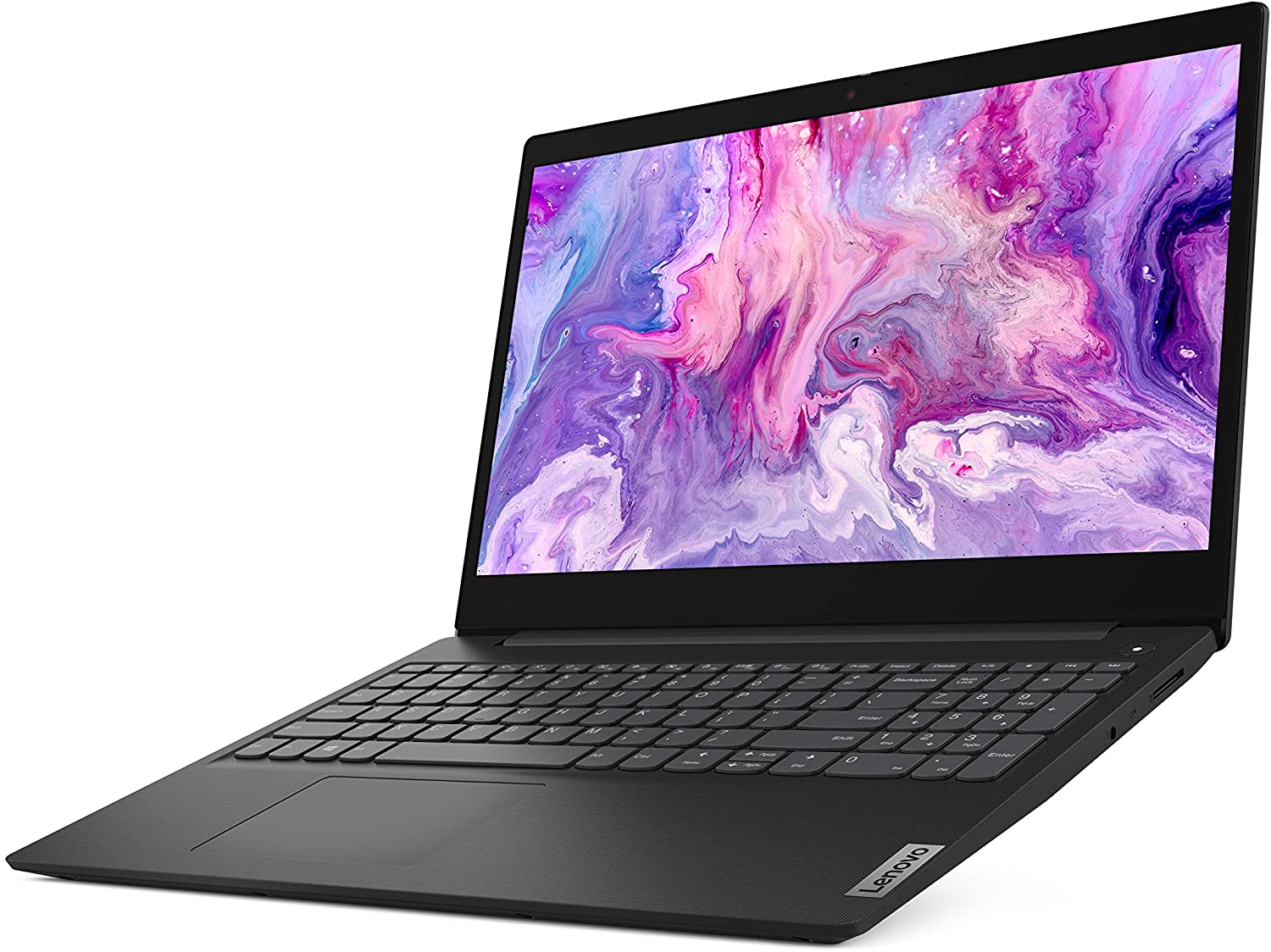 If you are looking for a laptop that comes at a fairly moderate price and packs in many features, then you must consider buying this IdeaPad by Lenovo. Being a budget laptop, it is not the right device to play high-end games or edit 4K videos on but rest assured, it is well-equipped to help you do your basic, everyday work with utmost efficiency.
The 14-inch display screen offers a resolution of 1920x1080 pixels and produces sharp and clear images. The bezels are quite thick, and there is no touchscreen function, but the screen is good enough for multimedia consumption. The plastic casing is of good quality and ensures longevity. Multiple connectivity ports ensure that you won't face any issues while connecting any peripherals to the system.
It is ideal for those looking for a moderately priced laptop that offers good functionality.

The durability of this laptop makes it a good device to invest in.
Robust build

Moderate pricing

Multiple connectivity options
Average battery life

No backlighting function or number pad on the keyboard
Well-designed Samsung Laptop with Strong Battery Life
Samsung Galaxy Book Pro Lightweight Laptop
Check Price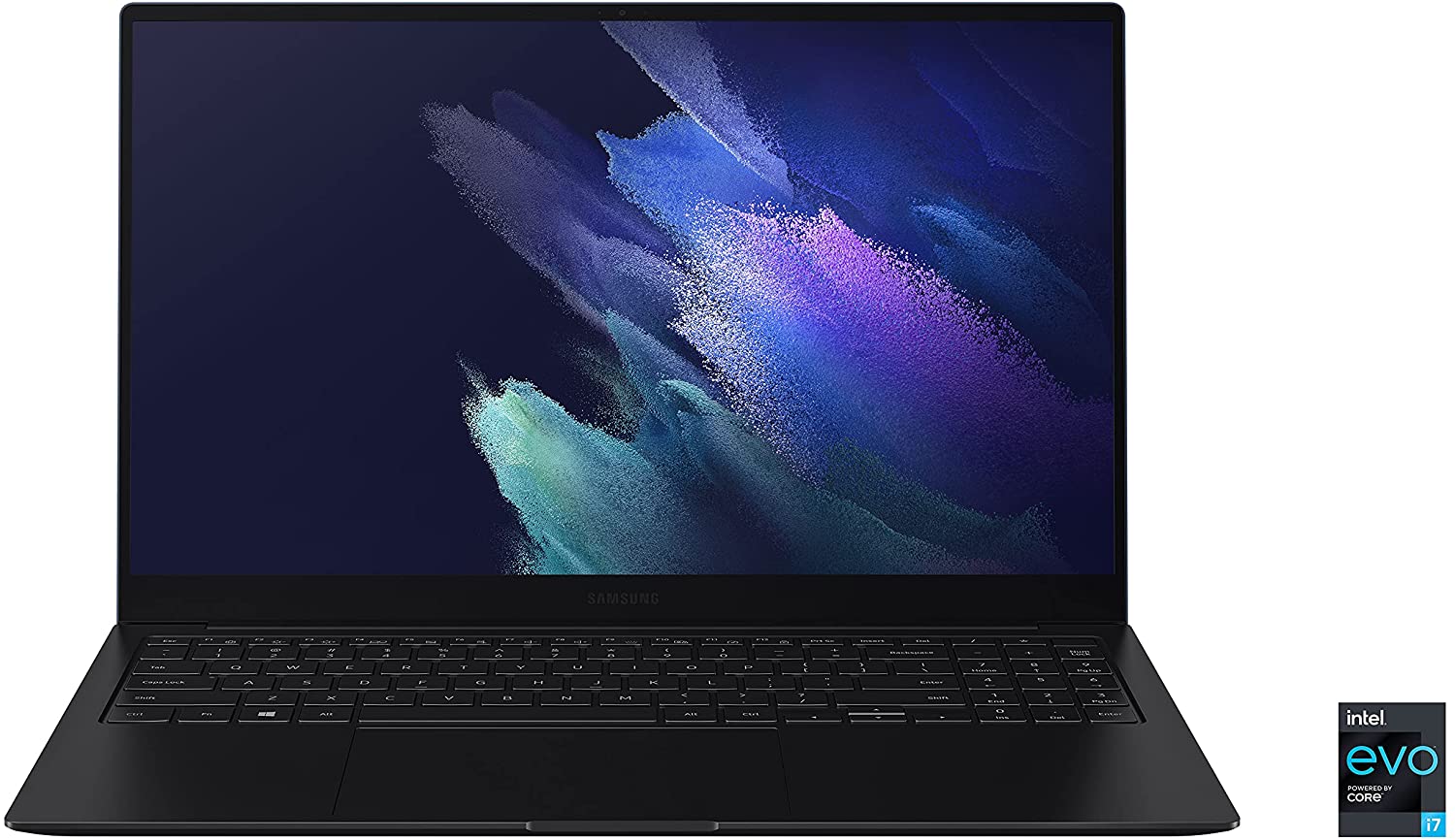 The Samsung Galaxy Book Pro has features that will help you do all kinds of school and college assignments. The 15.6-inch AMOLED screen ensures that you have a good time watching movies or videos or listening to audio content. The laptop lasts for more than 20 hours on a single full charge.
It has been designed and manufactured, keeping the expectations and requirements of younger users in mind.
The device comes with two storage options (256GB and 512GB) that should give most high school students enough space to save all their data.
Thin and lightweight structure
Massive storage space
Large high-definition screen
Robust battery life
Premium pricing
No optical drive provided
A Lightweight Laptop That Delivers Top-Notch Performance
Acer Swift 3 Portable Laptop
Check Price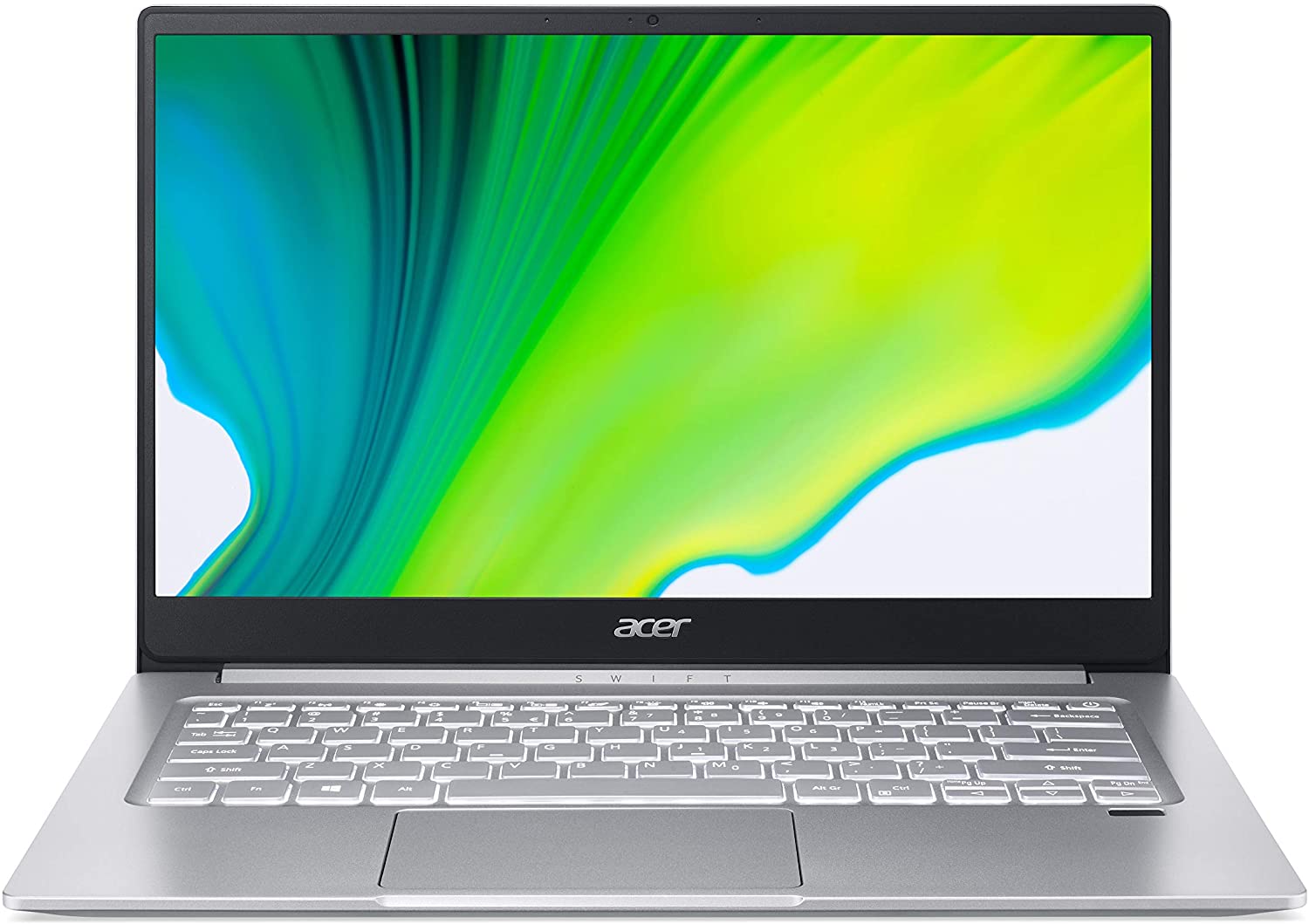 Ryzen 4000 series processors by AMD lend this laptop a good amount of strength and ensure that it delivers solid performance at all times. One of its biggest selling points is the slim and lightweight structure that makes it extremely popular among regular commuters or travelers. It weighs just about 2.7 pounds and can easily carry it in a backpack.
While the battery doesn't take long to charge, it lasts for just about 8 hours on a single, full charge. The keyboard has a backlight function, and the fingerprint reader is extremely responsive. The 14-inch display screen offers good picture quality but is not very suitable to be used or viewed in an outdoor location.
This device is ideal for travelers or professionals who commute intensively and need a lightweight laptop that can serve multiple functions.

Its portability and multimedia features also make it a very good laptop for young students to carry around.
Ultra-light and durable body

High-quality processor

Backlit keyboard

Modern features
Mediocre battery life

Dull display
Well-Rounded Laptop with Premium Features
Apple MacBook Pro 14-inch Laptop
Check Price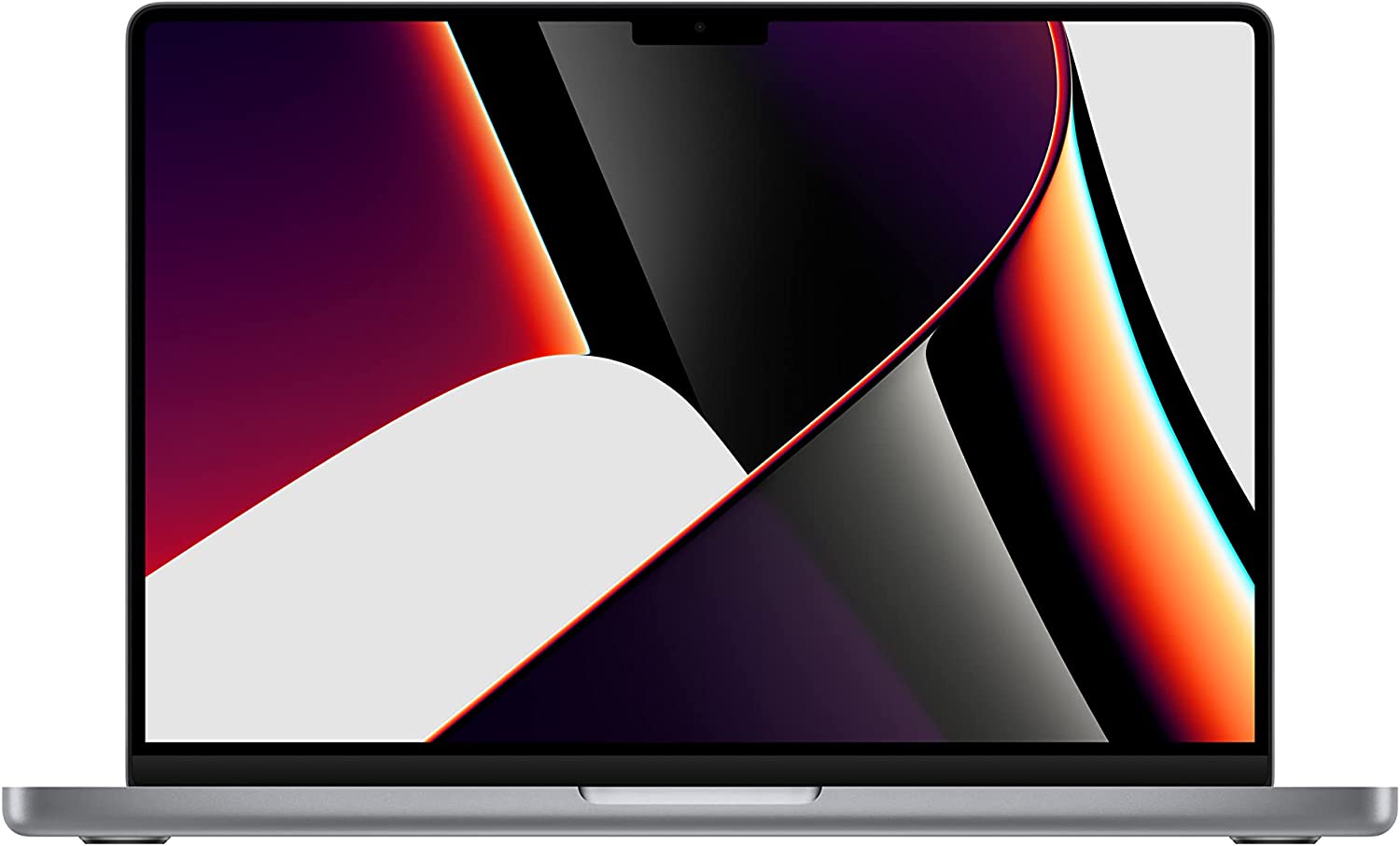 The edition of the Apple MacBook Pro comes with premium quality features and fulfills any expectations that you might have from a high-end laptop. One of its highlights, undoubtedly, is its 14-inch display screen that offers the kind of clarity very few laptops do. There are multiple connectivity ports, including an HDMI port, three Thunderbolt 4 ports, a MagSafe three port, and an SDXC card slot.
Why You Should Buy This?
Many high school students buy an Apple MacBook Pro because they view it as a good long-term investment.
If you have a good budget, there is no better option than an Apple MacBook Pro.
Pros
Excellent picture quality
Multiple connectivity ports
Adequate battery support
Fast and stable performance
Cons
Expensive
Hardware needs to be upgraded
Sturdy and Lightweight Laptop Featuring a Powerful Processor
HP 14-inch HD Laptop
Check Price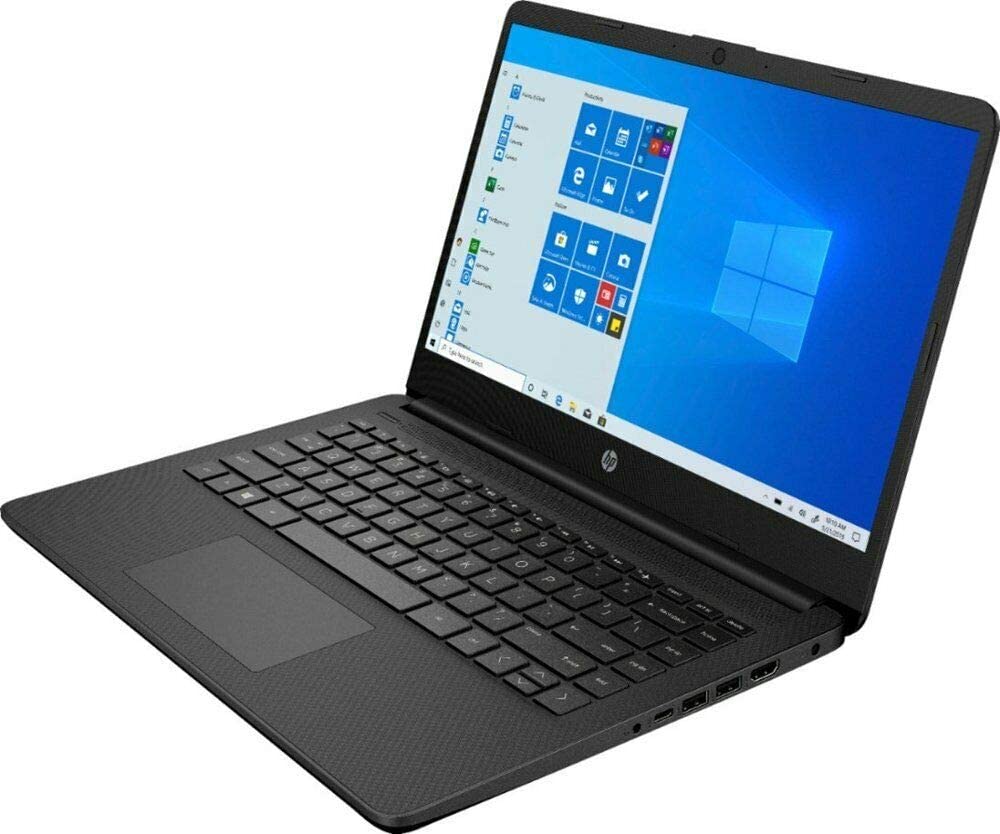 Featuring an AMD Athlon Mobile Processor, this laptop by HP functions very fast and is good at multitasking. The 14-inch diagonal display screen features an anti-glare function and reproduces colors very well. Weighing just about 3.24 lbs, this laptop is light and can easily carry around while traveling.
The 128 GB SSD contributes greatly towards its speed. Since the SSD doesn't feature movable parts, it helps the machine deliver noise-free performance. This laptop is known for its energy-conservation capabilities and emitting minimal heat energy. It has 4GB of internal memory, which is good enough for carrying out multiple tasks simultaneously.
It is an ideal device for those who tend to do multiple tasks simultaneously and need a laptop that can run several apps simultaneously.

This laptop proves to be very efficient at conserving energy and offers good battery life.
Fast, reliable, and noise-free operation

Sharp display screen with anti-glare feature

Good for multitasking

Lightweight and portable
Microsoft Office not provided

Not compatible with many modern apps
Compact Laptop With a High-Resolution Screen
ASUS VivoBook L203MA
Check Price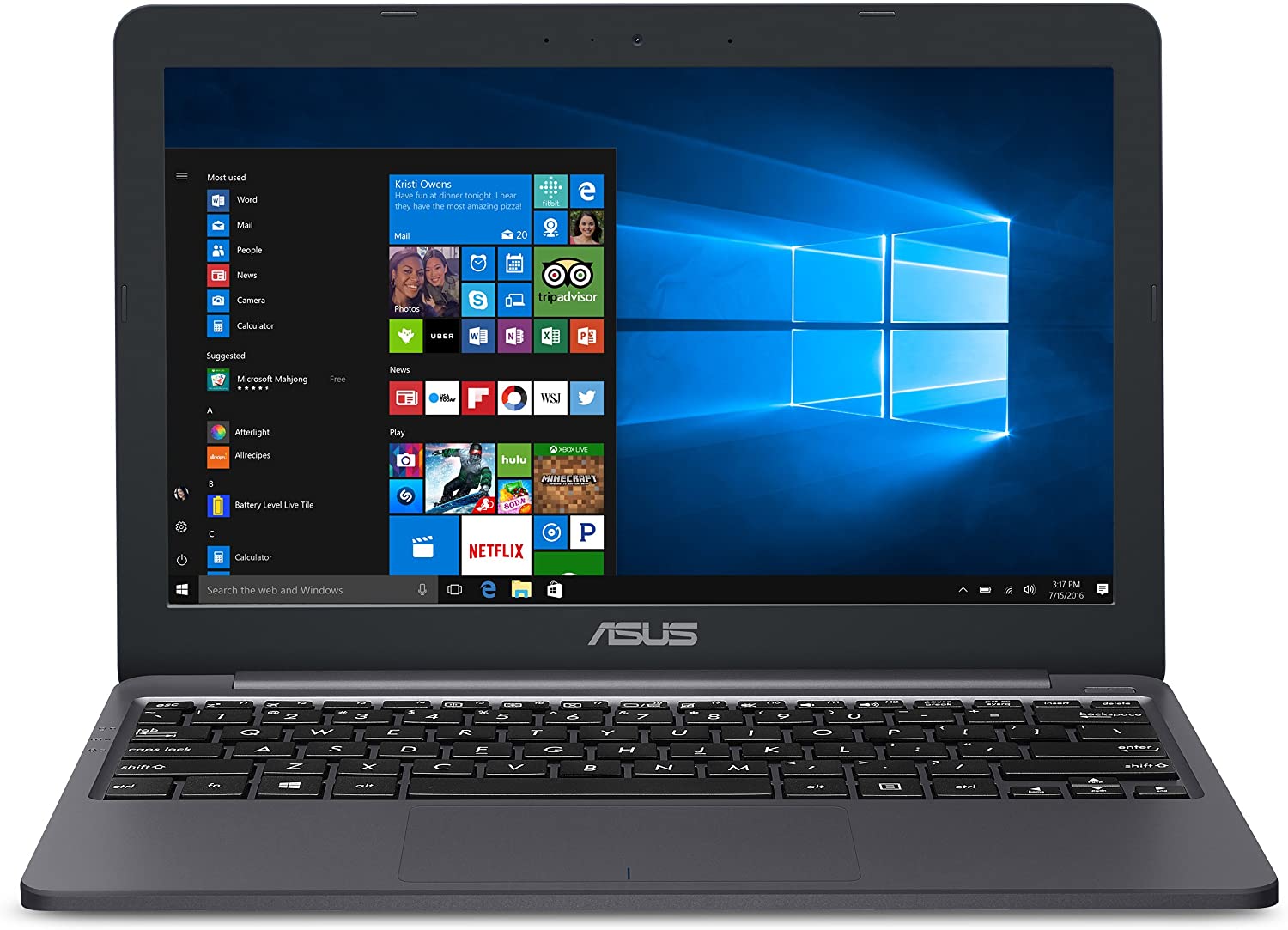 If you like smaller screens and a portable laptop, this is the best device you can have in this price range. Armed with an Intel Celeron N4000 processor, this laptop is known to deliver highly efficient and super-fast performance. Despite being just 11.6-inches in size, the display screen offers very high resolution and is great for watching video-based content.
As far as the graphics card is concerned, you get UHD Graphics 600 by Intel. It features dual-band Wi-Fi 5, so you can be assured about having access to high-speed internet. The minimalistic design of the device will appeal to those who prefer sophisticated devices. At 1.1 kilograms, the laptop is super-light and ideal for frequent travelers. Despite its compact design, it offers you a full-sized keyboard and a sensitive trackpad.
Why You Should Buy This?
The laptop is lightweight, and with good battery life and several other features, it proves to be a good travel companion.

The presence of dual-band Wi-Fi and other high-end features make it a great device for those who like to stay connected all the time.
Pros
Minimal and sophisticated design

High-definition display screen

Extremely lightweight and compact

Smooth and well-functioning keyboard
Cons
Limited internal storage

No touchscreen function
Two-in-One Device That Offers Good Value For Money
Samsung Galaxy Book Flex Long Battery Life Laptop
Check Price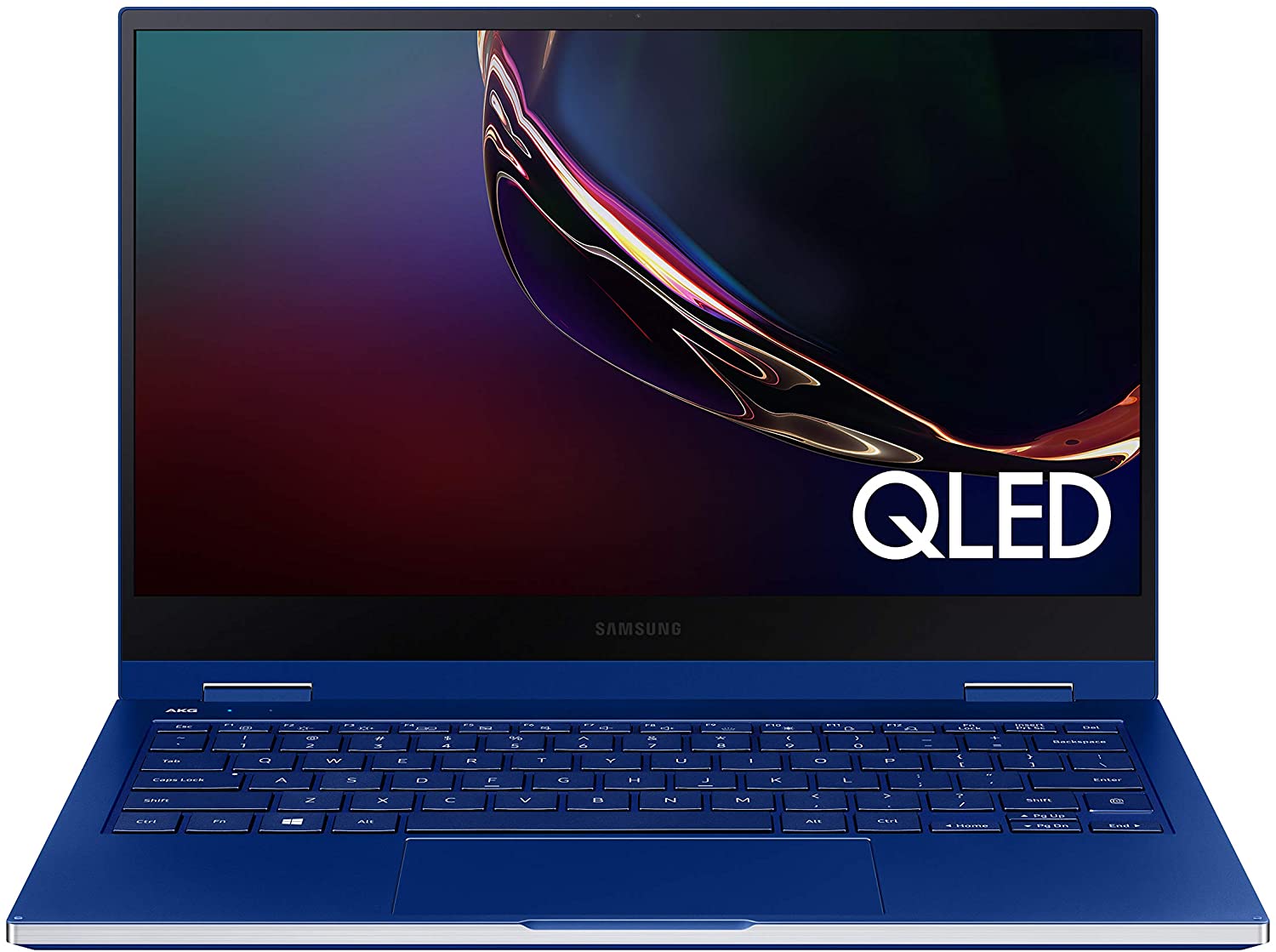 This two-in-one device might be a little heavy when you use it as a tablet, but it is nevertheless highly efficient. Apart from delivering solid performance, it features an array of high-end features that prove to be very useful. The QLED display screen offers clarity and richness. The Stylus pen is Bluetooth enabled and works as a good tool for taking notes during a Zoom call or while doing some other activity. It comes armed with Wi-Fi 6 technology that guarantees great internet speeds.
Undoubtedly, one of the best things about this laptop is its battery. It gets charged very quickly and lasts for as long as 20 hours. The Intel Core i7 processor ensures the device doesn't suffer lagging issues while functioning. You get 512 GB of internal storage space and enough connectivity ports to connect your peripherals. Windows 10 comes as a built-in software with the device, and you don't have to pay anything extra for it.
Why You Should Buy This?
It has all the features that a professional or a student pursuing higher education looks for in a well-rounded laptop.

The long-lasting battery makes it a very good option for travelers or commuters with limited access to charging ports.
Pros
It comes with a well-functioning Stylus pen

QLED display screen

Very strong battery life

Bright and colorful screen
Cons
Shallow keyboard

The hinge is not sturdy enough
Good Old Apple Device That Remains As Reliable As Ever
Apple MacBook Air with M1
Check Price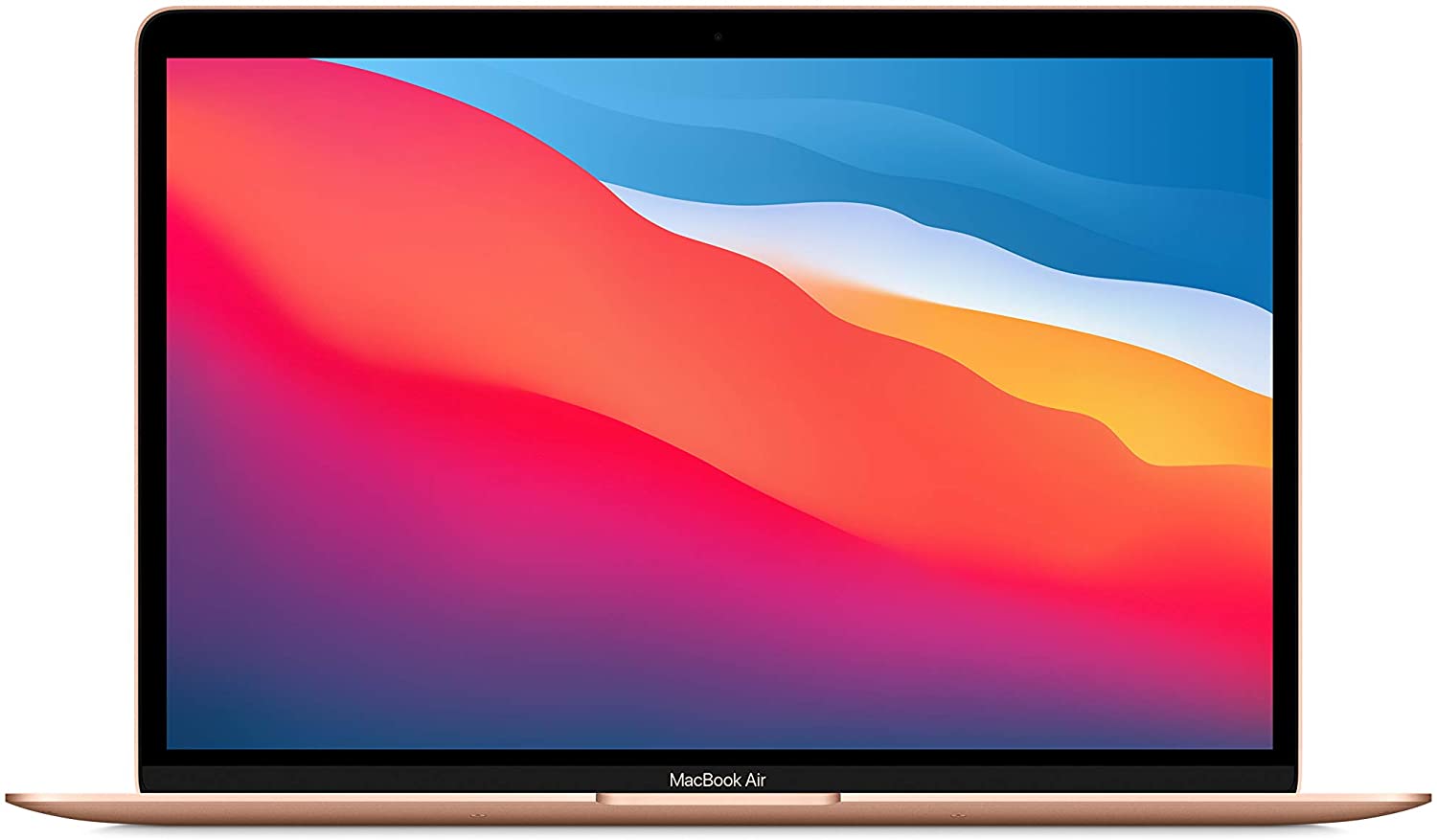 The presence of the M1 processor adds a lot of value and power to the Apple MacBook Air. if you charge it optimally, it can last for around 10 hours which is quite good. After all these years, the MacBook Air remains one of the best laptops for fulfilling one's everyday computing needs. However, some of the issues that one had with the earlier versions of this device, like an average quality webcam, are prevalent here too.
The wedge-shaped design remains the same, and there are very few devices that can beat the MacBook Air in terms of the sophistication it projects. There have been some minor improvements over earlier models though. For instance, you find a new button intended for Spotlight search. Instead of an internal fan, you get an aluminum heat spreader to dissipate the heat.
Why You Should Buy This?
If you are a fan of the M1 processor and Apple, this is a good device to manage your regular work.

Armed with a modern processing unit and high-end components, this device proves to be extremely reliable and long-lasting.
Pros
Works very fast

Good quality keyboard

Premium quality components

The fingerprint reader provides additional security
Cons
Average webcam

Running iOS apps slows it down
A Smartly Designed Laptop for Students
Acer Swift 3 14-inch Full HD Laptop
Check Price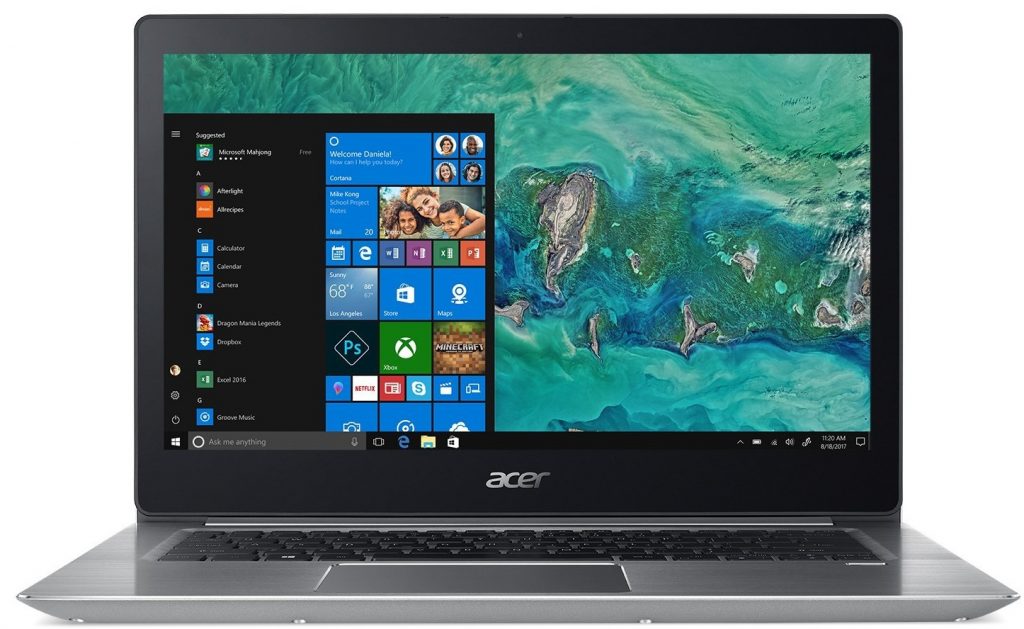 The Acer Swift 3 is strikingly good-looking, especially with its display, as the designers have gone for a stylish look that will appeal to students. The laptop has a spacious 14-inch display with 1920 x 1080 pixels resolution. It is powered by an 8th generation Intel Core i5 8250U processor paired with 8 GB of RAM and 256 GB of hard disk space. Considering the price tag, it is surprising to see that they have even included a dedicated Nvidia GeForce MX150 graphics card. While this is not intended for hardcore gaming, you should be able to do some light gaming and use Photoshop easily.
Swift 3 looks like a generic laptop in the keyboard area, but it gets the job done. An ethernet port, HDMI, USB Type C, audio jack, and an SD Card reader further expand storage space. A laptop powered by a 3220 mAh battery can run for up to 10 hours on a single charge. It is more than adequate for students to attend all their classes and still have some juice left for use at home. Acer has brought the best of performance and value for money in a single package, making this one of the best laptops for high school students. The laptop also has a fingerprint reader, Wi-Fi, AC and uses a backlit keyboard.
Recommended For
A no-hassle laptop aimed at students with all essential features and a fitting cost
Frequently Asked Questions:
How much should I invest in a laptop meant for high school students?
As a high school student, you must invest according to the type and nature of the course you have chosen. For example, suppose you are a graphic design student who needs intense graphic design software or someone studying film making trying to learn Final Cut Pro/film editing. In that case, it is recommended to invest enough to purchase a MacBook or another laptop with specs that are quite essential. On the other hand, a laptop with standard performance would be more than enough for your needs if you are a literature student.
Are dedicated graphics necessary for a high school laptop?
No. An excellent level of performance is offered even if the laptop does not have the best graphics card. A subpar graphics card does the job well for a high school student. Yet, if the course you have chosen demands you to create content or you are a hardcore gamer, you must opt for a device with a proper graphics card installed.
What is the ideal weight of a high school student's laptop?
As a high school student, you are always on the go. If you want to make the best of portability, then it is recommended to pick something lightweight that does not exert pressure on your shoulders.
Do I need a Full HD display?
As a high school student, you will have to attend online lectures, work on assignments, watch educational videos, and access many other learning materials. In that case, getting a laptop with at least a full HD display is advised for the best experience.
Are convertible laptops ideal for high school students?
Convertible laptops with a touch screen and stylus support are excellent for subjects that are more creative. Furthermore, they have the advantage of portability as well.
Do the laptops have MS Office preloaded in them?
You will most likely get the Windows OS, as the Home edition is already loaded. You are required to source the MS Office program independently. If you are using MS Office on your current laptop, you can use that same key to load MS Office on the newly purchased laptop.
Bottomline
The best laptops for high school students are often expected to be the cheapest, most affordable of the lot. While it is true to a certain extent, some students are willing to spend more because laptops are one of the most important devices they take to school daily. Investing in it to get a premium experience, increased battery life, and at times, going for a convertible touchscreen model that doubles up as a tablet offers more value for money.
With major brands like Samsung, HP, and Acer making laptops at every price point, it shouldn't be tough for you to find the most appropriate model. Microsoft Surface Go is another awesome piece of technology meant for modern users, while the MacBook Air is more conventional and impresses with its battery life. If you aren't in a position to spend more, you can always buy a cheaper $300 laptop now and buy a newer, premium laptop one or two years down the lane.