Featured in this article (opens in new tab)
Phones have continually evolved in features and design over time. A phone developed in 2005 is completely different from the one developed in 2023. Its complexity, work it can handle and design has been improved to meet the ever-growing demands of communication technology. In this era, a phone is expected to be a bank and a communication device. It is expected to be smart enough to plan our calendars and keep our memories by taking pictures. The recent wave of selfies has seen mobile providers struggle to provide the best lens for photos and selfies. We were tempted to look at the best camera smartphones with smartphone sales rising yearly.
Buying Guide
Technology today has certainly improved by leaps and bounds from where it was a few years ago. Smartphones have almost replaced digital handy cameras. The latter offers significantly higher quality and the convenience of instant photographs ready to be shared with the world in a matter of a few seconds. With every passing day, new and innovative features are being brought out through flagship models, allowing the budding photographer in you to jump with joy. You would be surprised by the number of people who use smartphones professionally.
However, with so many different options available, it can be quite difficult to choose the right one. What do you select from several different smartphones that all claim to have the best camera? You can't go by the manufacturer's claims as sometimes they are way off. At the same time, you can't judge by online comments either since you can't say if they are specific issues or prevalent in all models. Sometimes a customer gets a defective model, and he/she gives a negative review, not knowing whether the issue was just with their product.
To help you find the right device, here are some of the most popular and best camera smartphones on the market today.
List Of Best Camera Smartphones
Durable Camera Smartphone with High-End Processor
Google Pixel 6 6.4-inch HD Screen Smartphone
Check Price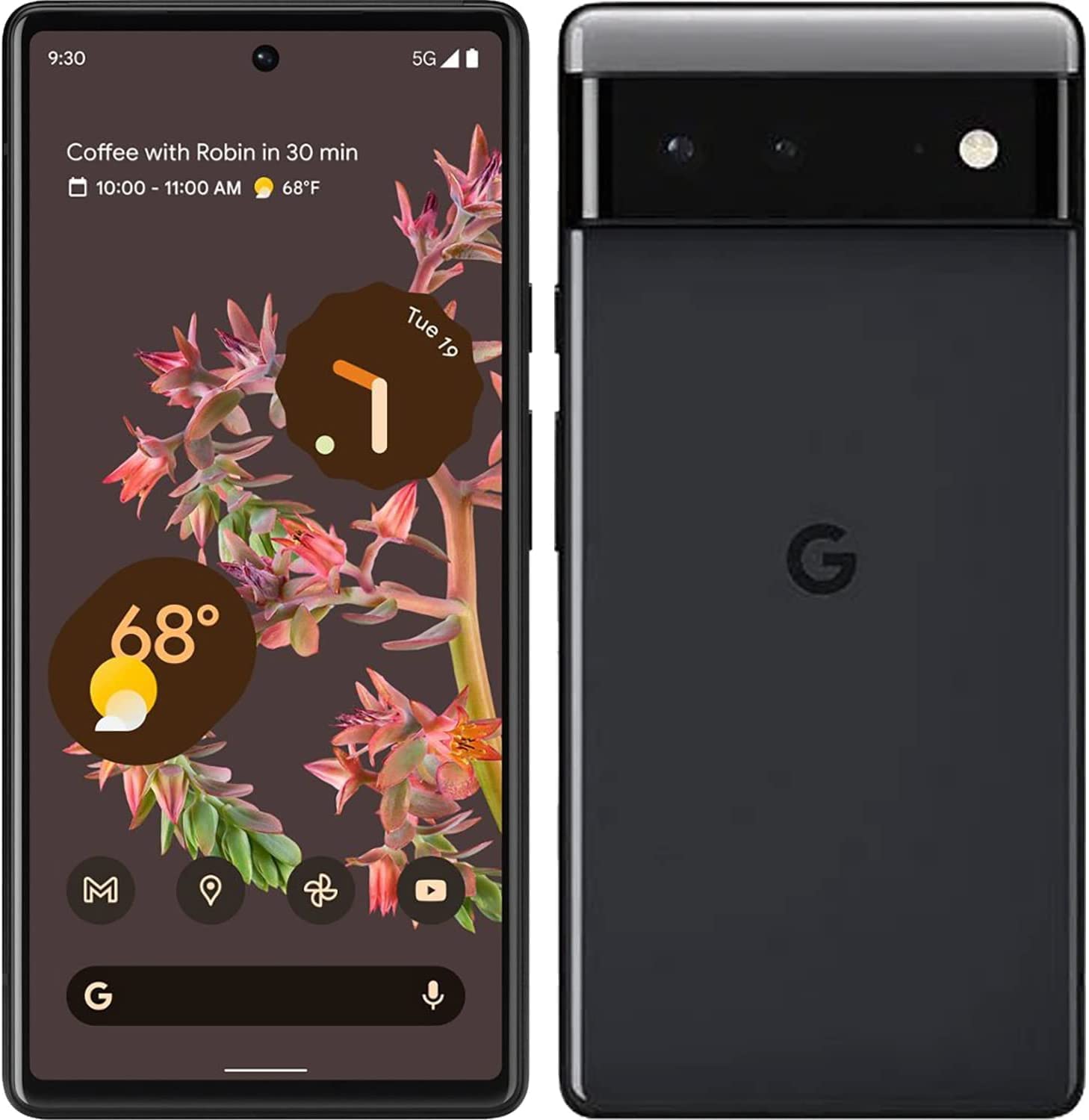 The Google Pixel 6 features a 6.4-inch high-definition screen, one of its major highlights. The device has an impressive camera setup, including a 50MP primary camera and a 12MP ultra-wide lens. The selfie/front camera offers a resolution of 8 megapixels. The device supports fast charging, but the 4614mAh battery needs an upgrade.
Recommended for photographers who go on outdoor trips frequently and need a strong and well-performing camera smartphone.
It's also a good option for those looking for a smartphone with good multimedia features.
High-definition display screen
Well-placed fingerprint reader
Good camera features
Water and dust resistant
Inadequate battery support
Slippery design
Premium Design Smartphone with Built-In Stylus Pen
Samsung Galaxy S22 Ultra 8K Camera Smartphone
Check Price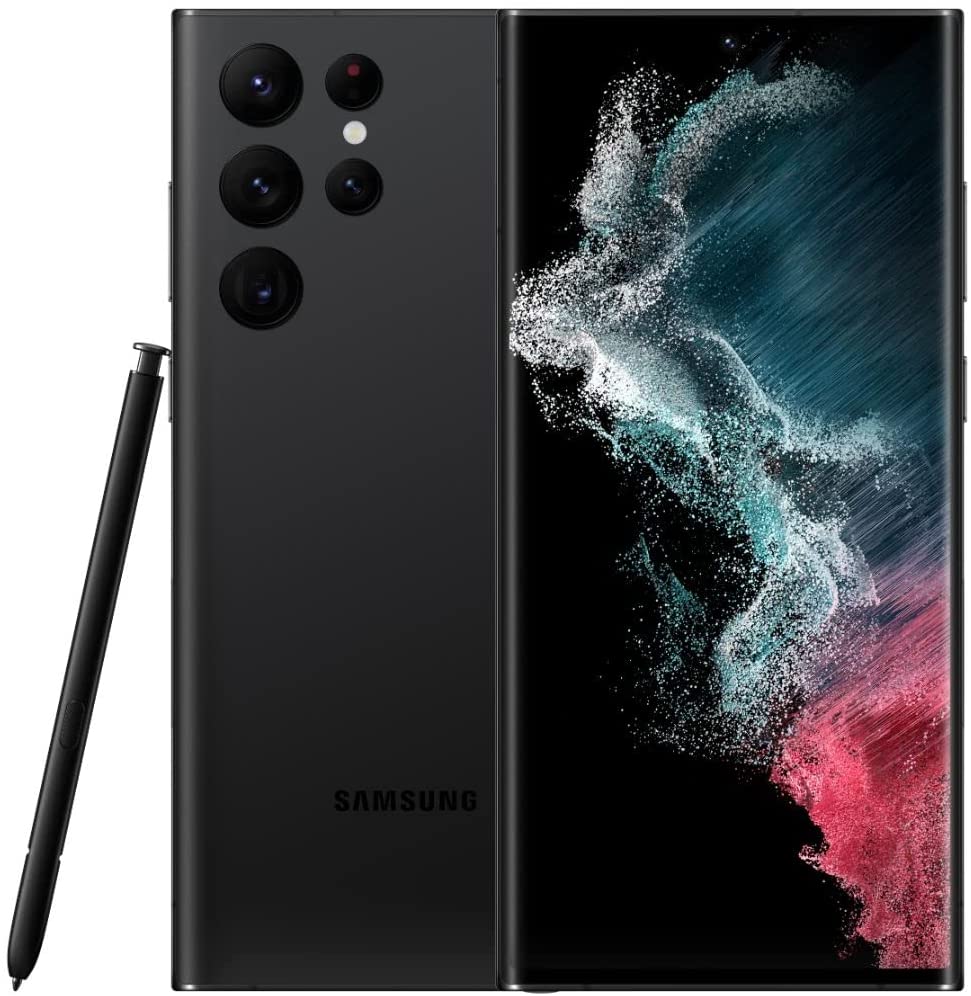 This Samsung device has a robust battery life and offers 45W fast charging support. You will never have to worry about the phone switching off while clicking pictures. The camera performance is very good, and the device also offers different features like Night Mode and Portrait Mode that make smartphone photography more fun and interesting.
Ideal for those who are looking for a good-quality camera phone that offers adequate battery support.
It is also recommended for individuals who are looking for a device that can operate with a stylus pen.
45W fast-charging support
Advanced camera features
Stylus pen support
Available in different storage variants
Slightly expensive
Average audio output
Fast Responsive Smartphone with Portrait Mode Camera
Motorola Moto G9 Plus - 64-MP Quad Camera System
Check Price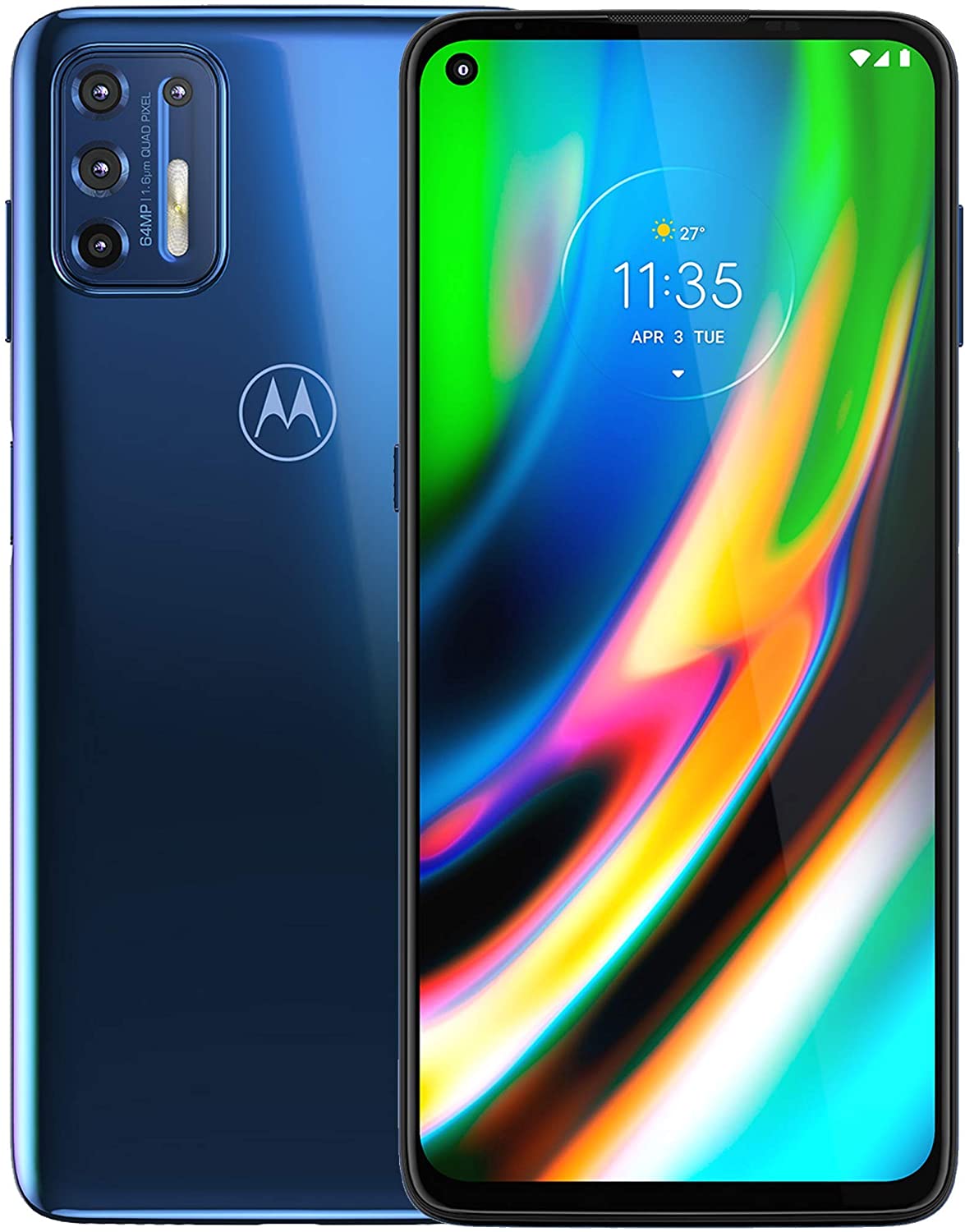 If you are looking for a fast-responsive smartphone, so you don't lose capturing any moment, this one would be a good buy for you. With a 64-MP quad-camera system, a 6.8-inch mammoth display, and a 5000-mAh battery with Turbopower 30, Motorola Moto G9 Plus ensures an endless photography session.
This rear camera setup in Motorola G9 Plus comes with a depth sensor to allow you to capture excellent portraits. You can make the most of its super-wide and macro lens for optimum versatility. The Qualcomm Snapdragon 730G processor and 4GB RAM ensure 57% faster performance to let you enjoy photos and more.
Its powerful rear and front cameras deliver sharper, brighter photos in any light.
It proves to be a perfect gadget if you want superior battery life, as the phone runs up to 48 hours on a single charge.
Best for portrait photography
Two days of battery life
Sleek and stylish
Fast and responsive
RAM could be higher
Not compatible with Sprint or Verizon
Magical Revolutionary Smartphone with Endless Camera Features
Samsung Galaxy S20FE 5G - Triple Lens Camera System
Check Price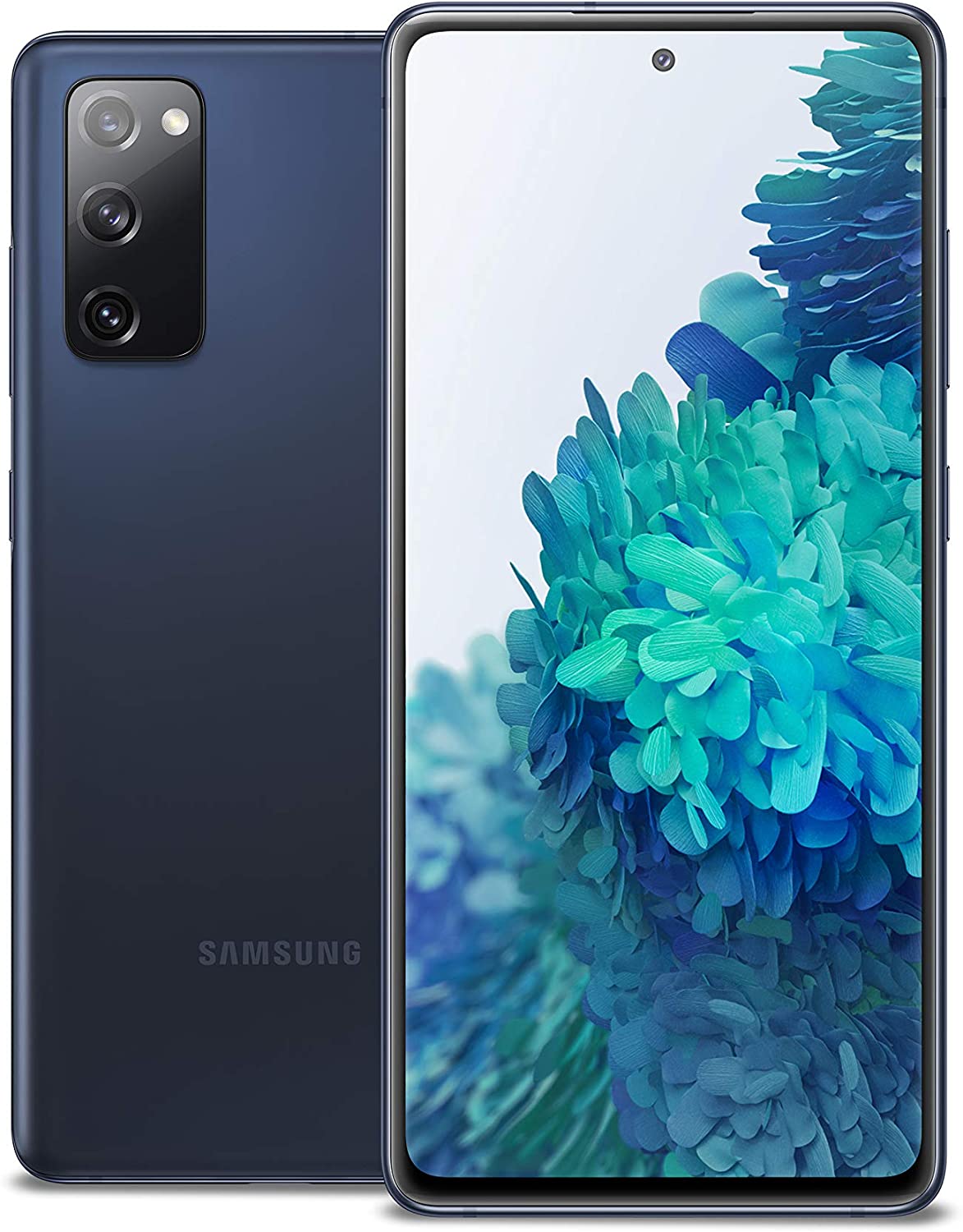 If you are looking for a smartphone that doesn't compromise on technology besides featuring a magnificent camera, this one can be a worthy pick. Equipped with a triple-lens pro-grade camera system with 30X space zoom, single take AI mode, and night mode, this Samsung smartphone is all set to let you master the art of photography.
This smartphone's smooth 120Hz refresh rate AMOLED display delivers high precision while the all-day intelligent battery charges for up to a few minutes. You get the next-level 5G technology to stay updated. Also, its 6GB RAM and powerful processor ensure the device doesn't slow down.
Why Should You Buy This?
The triple-lens pro-grade camera with single take AI mode lets you capture multiple photos and videos with a single click.
The 30X space zoom lets you capture images and videos from afar without compromising quality.
Pros
It has a powerful zoom
Ideal for night photography
Available in five colors
High-performance RAM
Cons
Average battery life
Comparatively costlier than others
Premium Camera Smartphone with a Rugged Design
Ulefone Armor 11 5G - Night Vision Camera
Check Price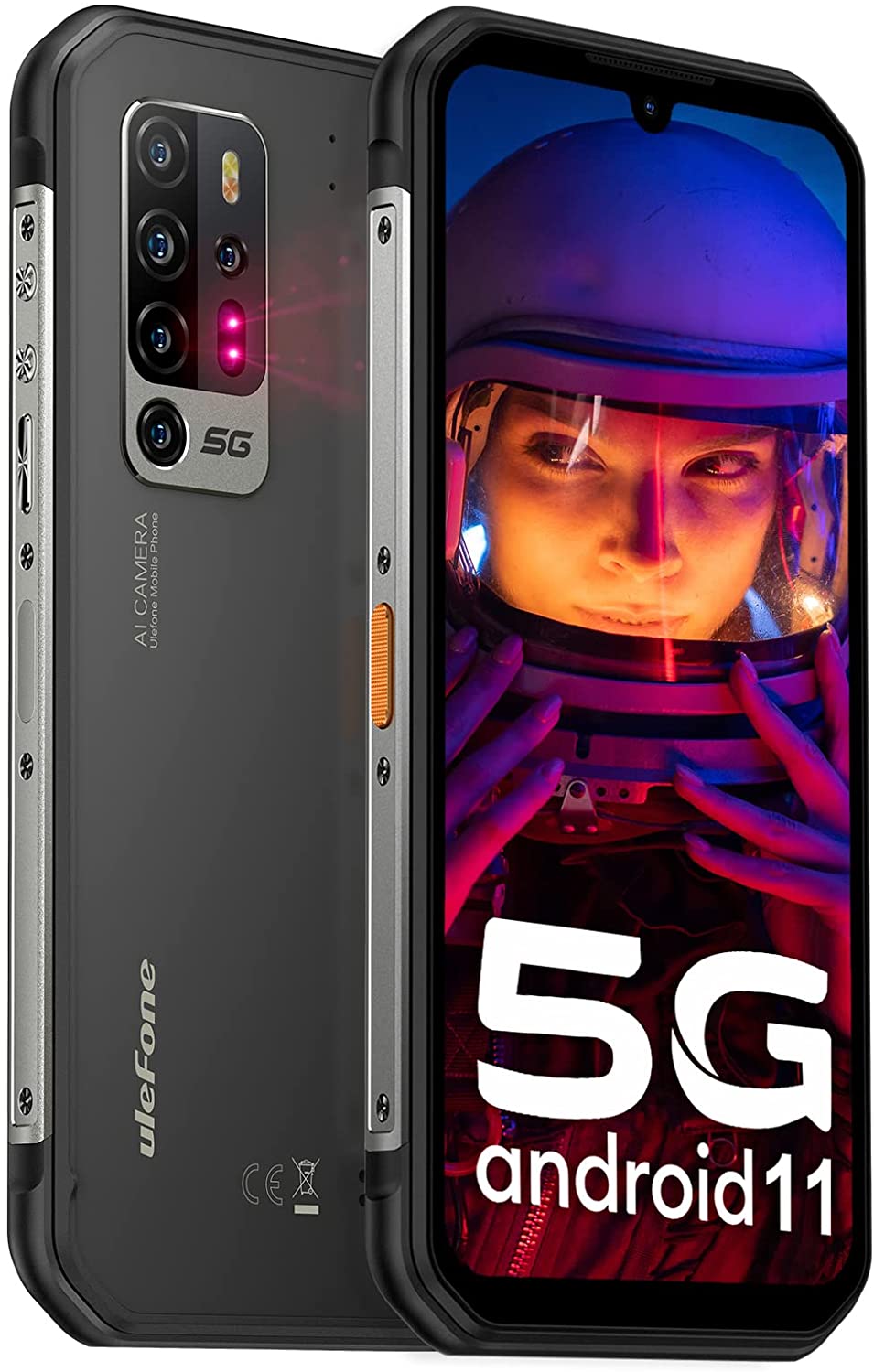 If you are looking for a rugged smartphone that comes with an excellent camera, this one makes the cut. It features a primary 48 MP Penta AI ultra-HD camera and five secondary cameras. The smartphone's 20 MP Night Vision rear camera has two infrared LEDs, allowing you to ace night photography like a pro. This smartphone is also ideal for wildlife photography since it does not produce electromagnetic radiation.
You can expect super-fast working productivity due to its MediaTek MT6873 CPU and 8 GB RAM. The 256 GB flash storage meets all your storing needs, while the new OS based on Android 10 ensures speedy performance.
The night vision mode with zero electromagnetic radiation makes this one perfect for wildlife photography.
A 5200 mAh battery ensures you can enjoy endless photography sessions on a single charge.
The 8 GB RAM and 256 GB internal storage combo is perfect for photography and gaming.
It has an ergonomic design
Ideal for wildlife photography
High-performance RAM
Optimum storage
Excellent battery life
Secondary cameras have fixed-length focus
Let your Mobile Revolution Start with This Apple Smartphone
Apple iPhone 12 Pro Max - Triple 12MP Cameras
Check Price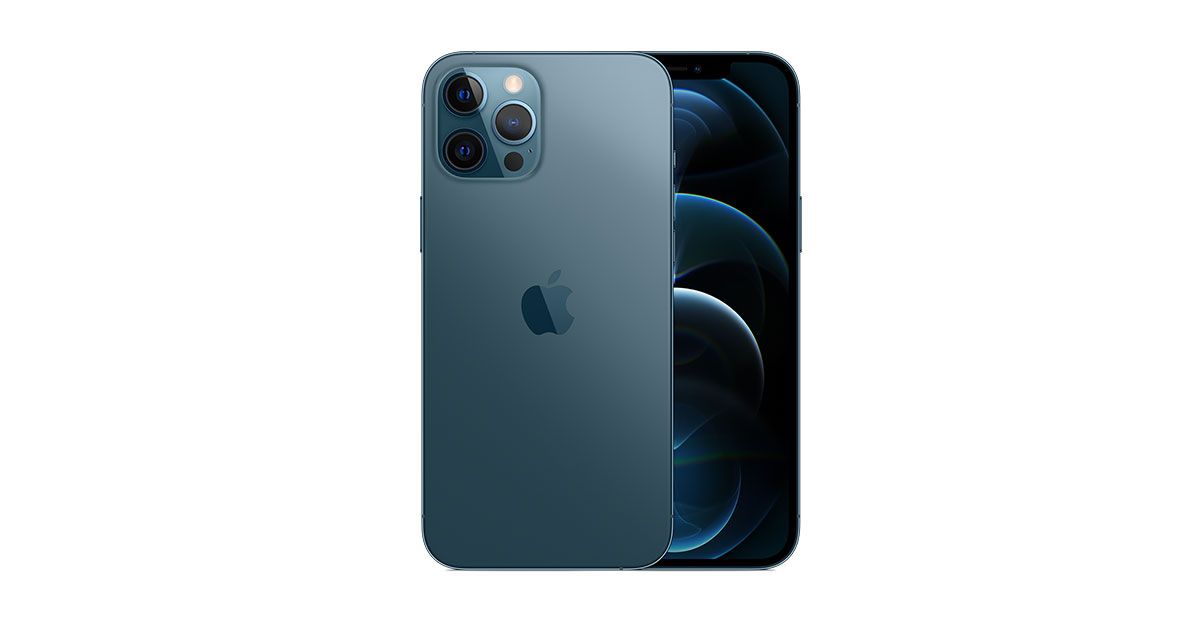 Apple needs no special introduction to the arena of smartphones, and this one can take your photography sessions to an all-new level owing to its triple 12MP cameras with loads of features like LiDAR, portrait mode, depth control, portrait lighting, smart HDR 3, and 4K Dolby Vision HDR video up to 60 fps. The new wide camera of this iPhone captures 27 percent more light.
The 6.7-inch super retina XDR display with true tone shows dynamic pictures, while the 5G connectivity ensures prompt latency. This iPhone is equipped with an A14 Bionic processor, the first 5-nanometer chip in the industry.
Why Should You Buy This?
If you believe there's no phone like the iPhone regarding overall performance, you must own the all-new iPhone 12 Pro Max.
The super retina XDR display has a ceramic shield, ensuring you four times better drop performance.
This iPhone has LiDAR technology that allows you to capture perfect photographs in extremely low light conditions.
Pros
Sleek and lightweight
Drop-resistant
Ideal for low-light photography
Efficient RAM and storage
Cons
iOS needs better file management
No charger or headphones in the box
A Camera Smartphone That Takes Precision Quite Seriously
OnePlus 9 Pro - 48 MP Hasselblad Camera
Check Price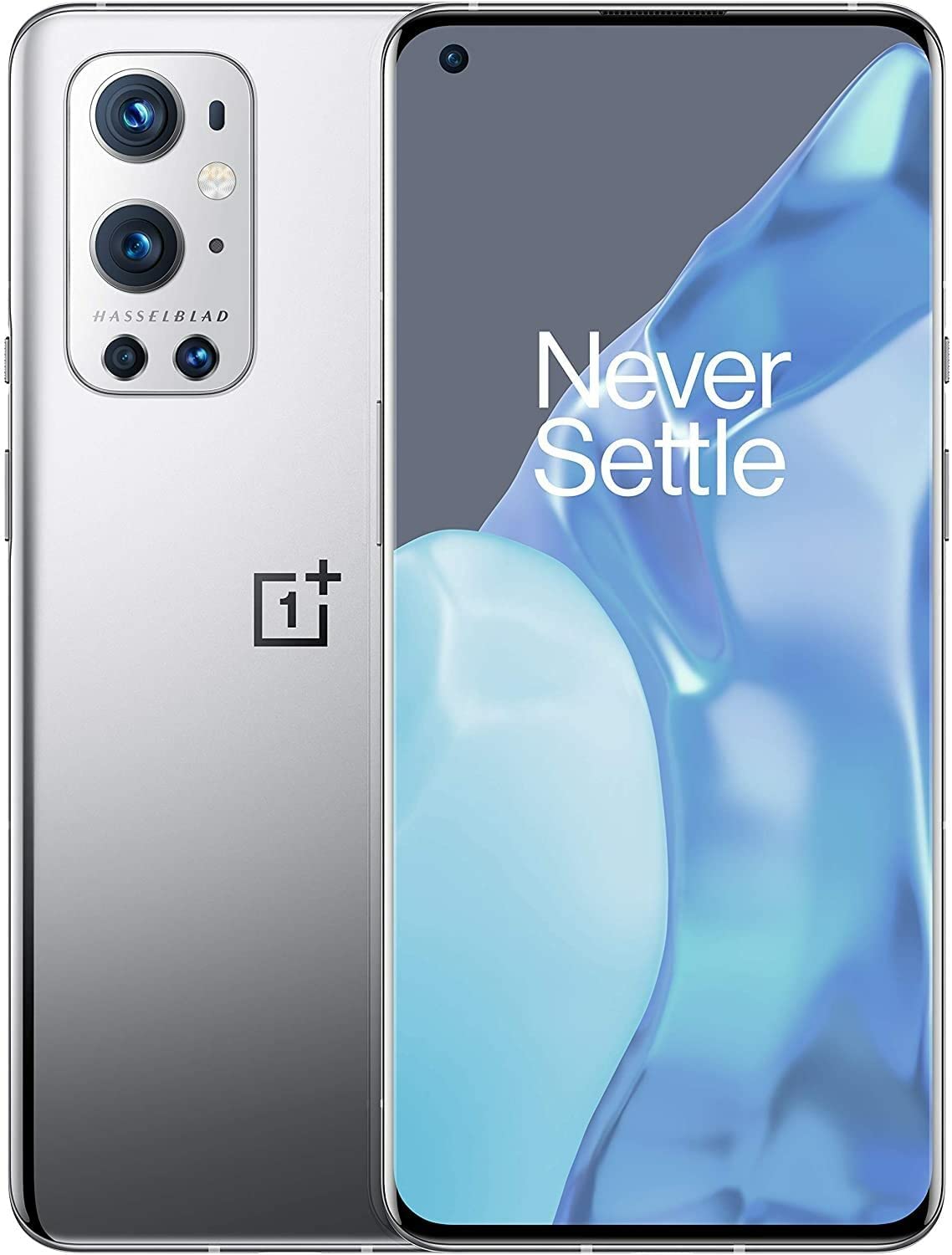 If you are looking for a smartphone that blends technological excellence with a top-notch camera, this one should be on your list. This Alexa built-in phone gives you a superior user experience, while its Hasselblad camera lets you take your best shots effortlessly. Equipped with Qualcomm Snapdragon 888 processor and 256 GB storage, it ensures smooth navigation.
This OnePlus smartphone comes with a 48 MP main camera, an ultra-wide camera, a telephoto camera, and a mono camera. Hasselblad's color calibration brings industry-leading color performance, while the cutting-edge LTPO display results in unparalleled color accuracy. The warp speed charging technology of its Li-Po 4500 mAh battery delivers you a day's power within just 15 minutes.
Why Should You Buy This?
This Alexa built-in phone is the perfect option if you want to stay updated with the latest technologies.
Hasselblad's color calibration brings true-to-life color while keeping the natural skin tones intact.
Pros
Hasselblad camera
Dynamic display
Powerful processor
Fast charging
Cons
Average battery life
Overpriced
A Budget-Friendly Camera Smartphone that Connects You with the Future
Nokia G20- 48 MP Rear Camera
Check Price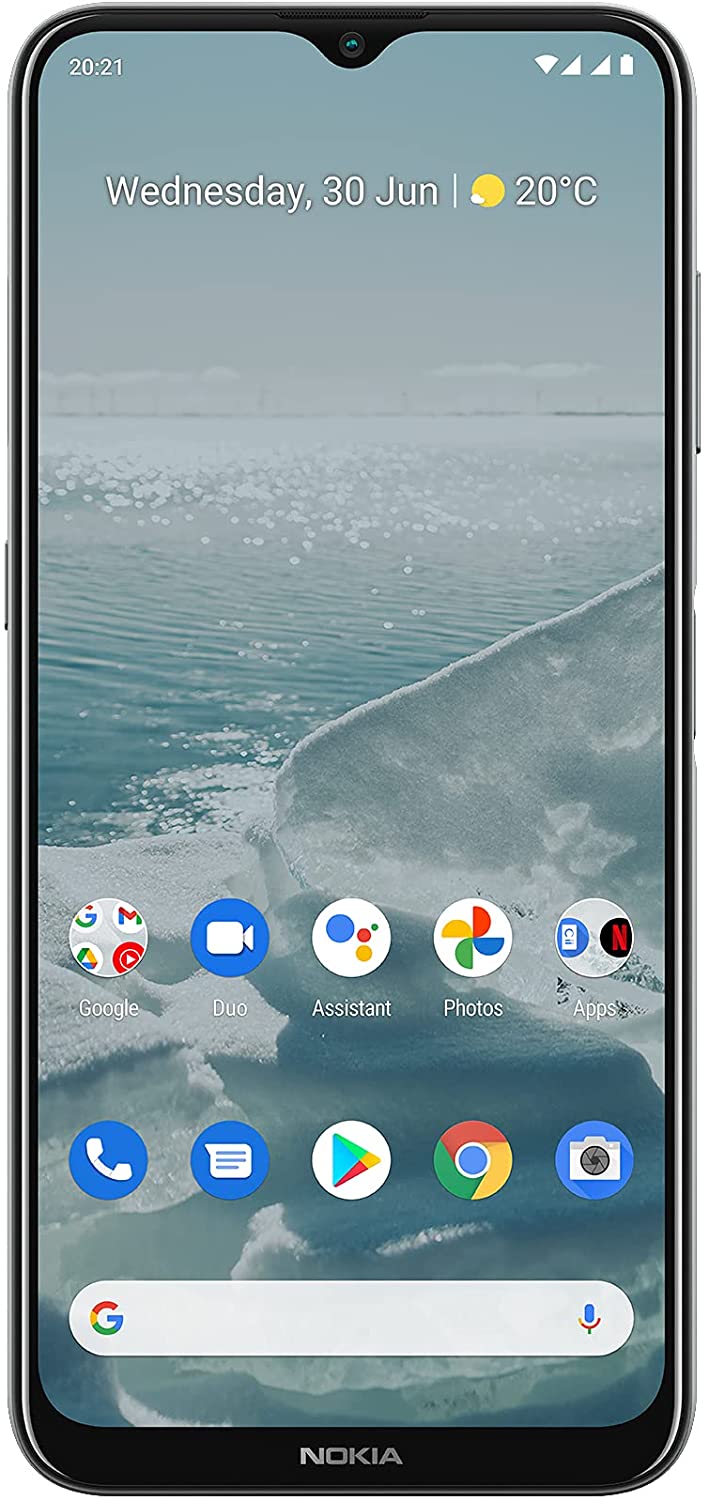 This is a good option if you want a good quality camera phone while sticking to a tight budget. Equipped with an Android 11 OS, Mediatek Helio G35 processor, 6.52" HD+ display, 4 GB RAM, 128 GB ROM, and expandable memory up to 512 GB, this one ensures a decent performance.
This Nokia handset won't disappoint you when it comes to the camera. It features a quad-camera of 48 MP, a 5 MP ultra-wide camera, a 2 MP macro with 2 MP depth, and a front-facing camera of 8 MP. The 5050 mAh battery is enough for most of the photography requirements.
Why Should You Buy This?
Those on a tight budget can go for this one as it combines high-end cameras with a powerful processor.
Those who want superior battery life.
Pros
Classic design
Good cameras
Long battery life
Affordable pricing
Cons
Average Display Quality
Very slow charging
Smartphone That Blends Futuristic Design with Top-Notch Camera
Huawei P40 Lite - Kirin 810 Processor
Check Price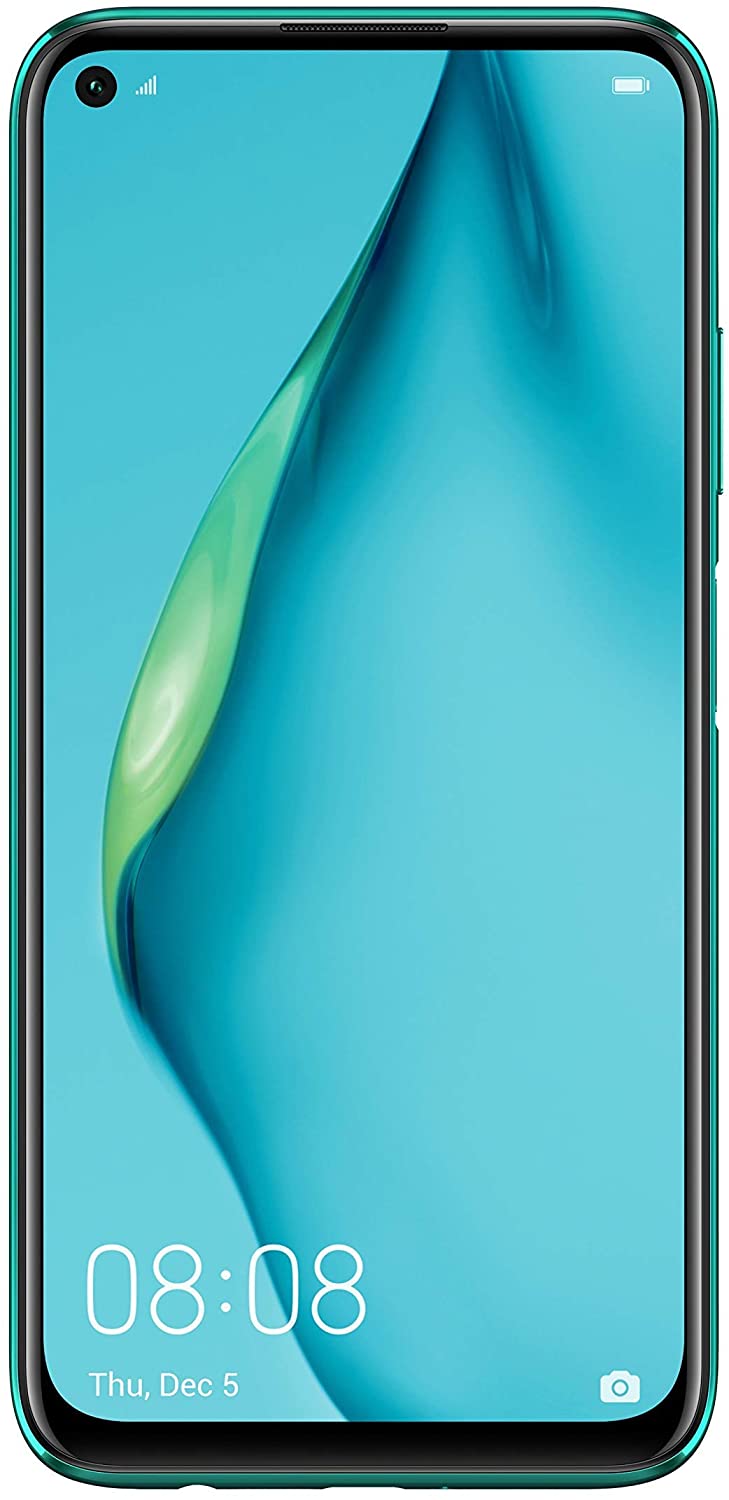 If you are looking for a sleek and stylish smartphone equipped with a powerful camera, this one can be your ultimate choice. It features a 48MP primary camera and three other cameras that sit inside the 6.4" HUAWEI Punch FullView display. The side-mounted fingerprint design lets you unlock the device easily.
Regarding other features, the 128GB internal storage paired with 6GB of RAM ensures smooth performance. Also, the Huawei Kirin 810 and EMUI 10.0.1 platforms will give you a seamless operation. The 4200mAh battery ensures a decent battery life.
Why Should You Buy This?
If you are looking for a sleek and stylish handset that lets you excel in mobile photography, you can opt for this smartphone.
If you want a phone with fast charging, the 40W SuperCharge feature on this phone will allow you to charge the phone faster.
Pros
Sleek and lightweight
Cutting-edge camera
Powerful battery
Fast charging
Cons
No splash resistance
No 4K video recording
The Bottom Line
If you are trying to find out the perfect camera smartphone, then there are a few things you need to keep in mind. First, you need to figure out what you are looking for in terms of a camera smartphone. Are you a budding photographer or someone who likes to take photos casually? How much are you willing to spend? Do you prefer taking photographs during the daylight or taking them at night time? Are you looking for the latest tech or just a smartphone with lots of cool features? Some smartphones require you to be tech-savvy to unlock your potential, whereas others just need you to point and click. There is a device available for each of these specific needs.
Moreover, it isn't all about the camera per se. If you usually spend hours taking photographs, then you need to consider other variables such as battery life. By researching a little bit through reviews and customer testimonials, you will be able to find the perfect camera smartphone that fulfills all of your needs.