X
Our Editorial Process
Each year more than 60 Million users visit Technobezz to solve a problem or research a product. Our goal is that everyone finds what they are looking for, and that is why we cover a variety of products, problems, and solutions on our website.

Writing an article that contains a lot of valuable information may seem simple. But when the article is written, the story doesn't end. We are constantly updating the content so that you can always get up-to-date and accurate information.
---
Technobezz's Editorial Guidelines
People often underestimate the importance of wallpaper. There is a reason why so many people
People often underestimate the importance of wallpaper. There is a reason why so many people spend a lot of time choosing the right wallpaper to be used on their devices. Before, you could set wallpaper on a phone, tablet, or laptop. You can now use a wallpaper of your choice on your smartwatch as well.
A good wallpaper app will help you experiment with different designs and themes. If you are using an iPhone or an iPad, you will get many wallpaper apps to choose from on the App Store.
Here are some of the most creative wallpapers for Apple devices: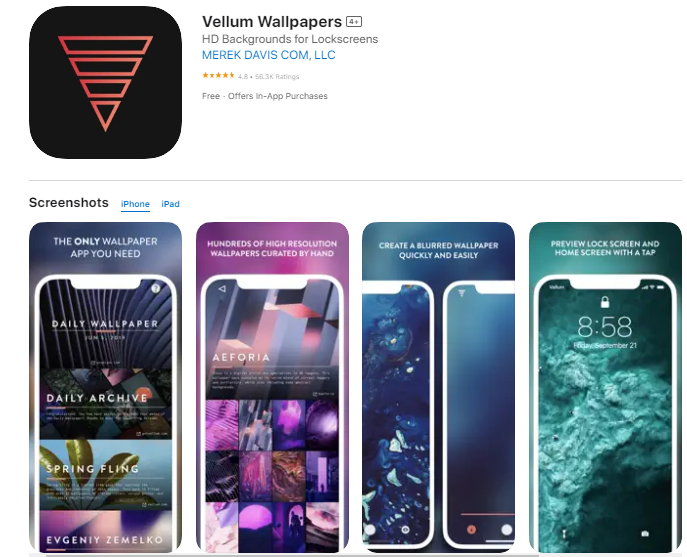 Vellum is an app that lets you choose from thousands of pictures you can use as your wallpaper. What's interesting is the fact that all these pictures are available for free. Most of the images on the app are of high quality and boast solid aesthetic value.
The image library on this app gets updated regularly. The app offers you a bunch of useful features, including a blur tool that you create a blurred background in no time. A new wallpaper gets added to the app every day.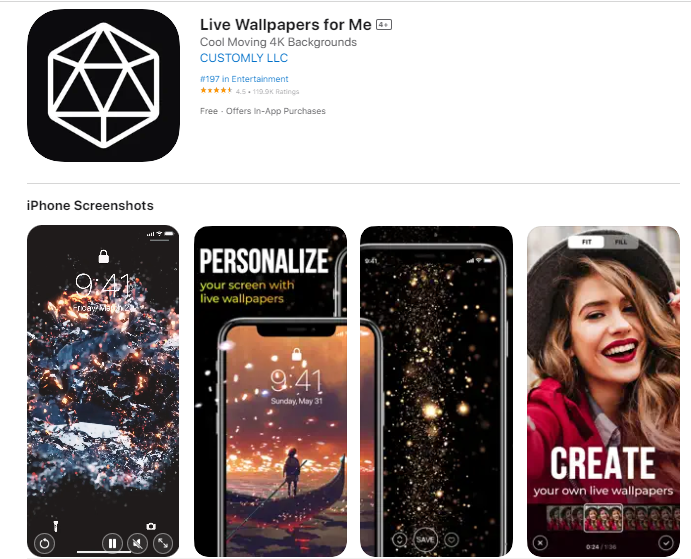 While some people are happy to pick a wallpaper from the images stored in their phone or app, many like the option of customizing an image and making brand-new wallpaper out of it.
Live Wallpapers for Me is an app that offers you a wide range of customizable options and features to choose from. Because of the features you get on this app, you can channel your creative energies toward creating a wallpaper that is in sync with your design sensibilities.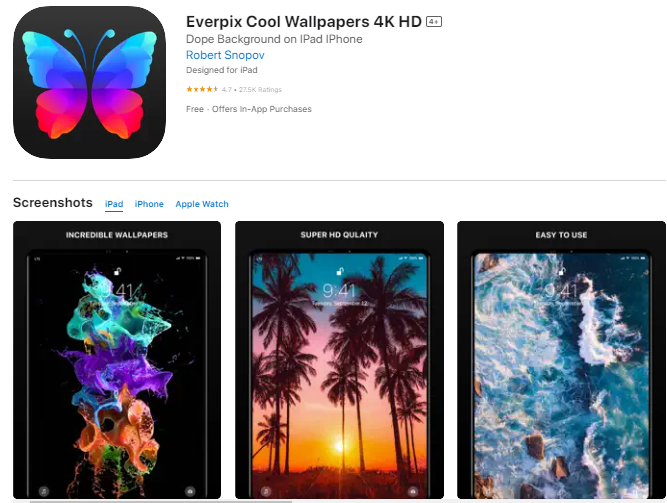 Sometimes, you come across a picture with a lot of interesting designs but you don't want to use it as your wallpaper. Reason? It is not a high-quality image. Apart from the creative aesthetics of an image, people are very concerned about its quality which is often measured in terms of pixels.
Everpix is an app that allows you to choose from several attractive images, all of which are very high quality. While many of the features are free, you can upgrade to the premium version if you don't wish to see ads.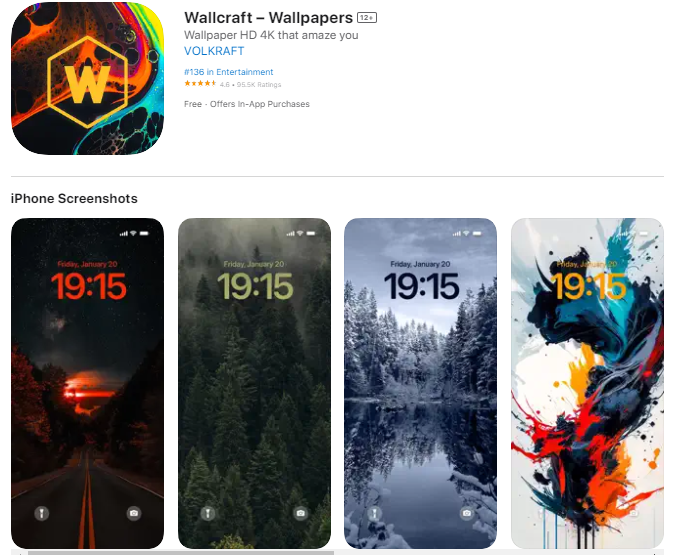 The Wallcraft app has been designed for Apple fans who like to change their wallpaper frequently and do not want to run out of options. Wallcraft offers countless wallpapers segregated into different categories, including 3D, holidays, minimalism, space, technology, nature, music, and others.
There will be times when you come across an image that you like and want to set it as your wallpaper but drop the idea as it appears to be too small/big for your screen. When you source wallpaper from this app, it will adjust itself according to the size of the screen.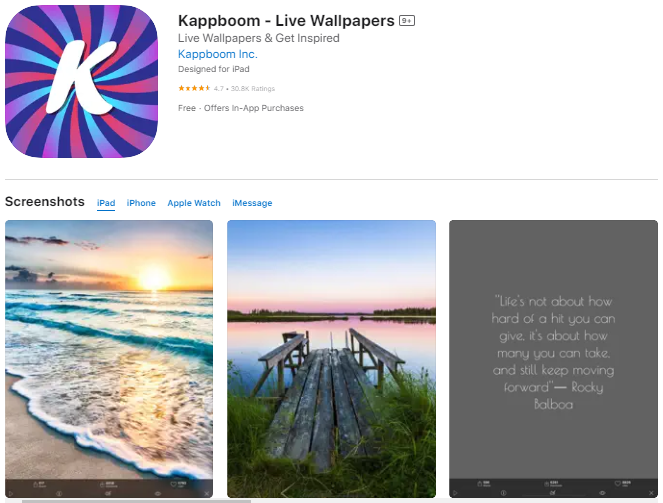 Kappboom should keep those users who expect a multiple-faceted app happy. While the app features thousands of wallpapers, it also has many other sections like "cool facts," "drink recipes," and "famous quotes" to keep you engaged.
The app's library is truly impressive, offering you more than 200,000 wallpapers to choose from. It also has an image search option that enables you to search for different types of pictures online.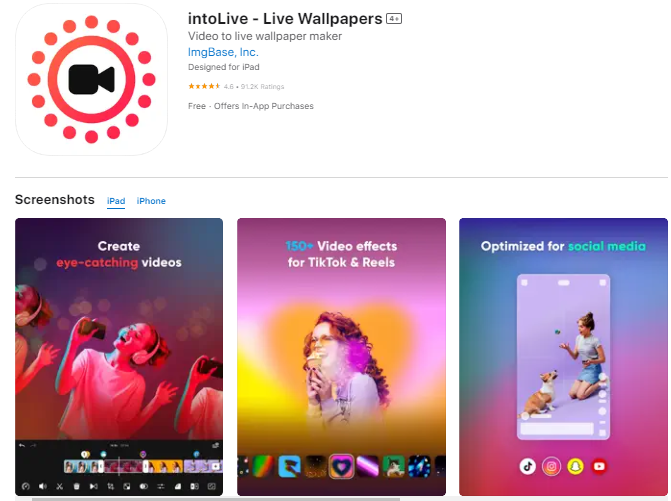 intoLive is a wallpaper that caters to teenagers and young adults whose lives revolve around social media. Apart from offering you a wide range of wallpapers to choose from, this app enables you to edit videos on your iPhone or iPad.
If you like a particular image and want to use it as wallpaper, you will get enough options to stylize it. You get more than 50 effects and 100 text styles to choose from. You can also use a variety of text animations to customize an image.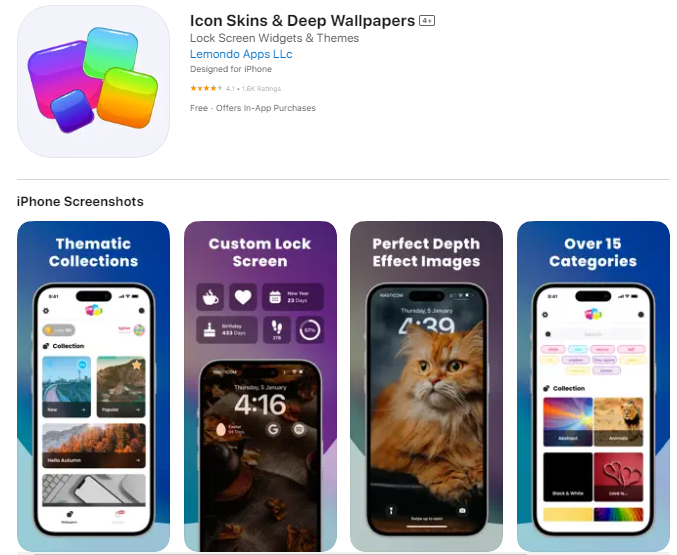 There are many apps out there that offer you a variety of skins and themes to choose from. However, there are very few that provide you with backgrounds that are designed specifically for iPhones and other Apple devices.
While many of the features available on this app are for free, you will need to subscribe to the premium version to use the 'Pro' features. This app offers you more than 5,000 skin icons to choose from.
Conclusion
A premium device like an iPhone or an iPad should have the kind of wallpaper that complements its high-end design. To make your Apple device look truly vibrant, you can download and use any of the countless wallpapers offered by the apps mentioned above.