X
Our Editorial Process
Each year more than 60 Million users visit Technobezz to solve a problem or research a product. Our goal is that everyone finds what they are looking for, and that is why we cover a variety of products, problems, and solutions on our website.

Writing an article that contains a lot of valuable information may seem simple. But when the article is written, the story doesn't end. We are constantly updating the content so that you can always get up-to-date and accurate information.
---
Technobezz's Editorial Guidelines
A few years back, you had to travel to a particular city or country to experience the various
Virtual reality has finally become a prominent part of the entertainment industry today. Apart from being used in video games and films, virtual reality applications are also employed in other sectors like business and education.
A few years back, you had to travel to a particular city or country to experience the various features of virtual reality using a dedicated VR setup. Now, if you have an iPhone and a VR headset, you can sample virtual reality and get a sense of the sensory experience it offers.
Here are some of the best virtual reality apps for iPhone that offer an immersive experience:
If you like traveling or exploring new places through a virtual reality application, Within VR is just the right app for you. From well-shot documentaries to scenarios that are the imagination of a creative mind, you will have a great visual experience through this app.
You can also meet and spend time, virtually of course, with some of your favorite fictional characters. You can fly with Superman and go on a crime-solving adventure with Phantom. The app enables you to go on a virtual trekking trip and go underwater without getting wet.
Rec Room serves as a good introduction to how virtual reality, as a technology, is used in video games. While the game will keep you thoroughly engaged, the app will help you meet and interact with players from different parts of the world.
You can create your own Rec Room avatar that becomes an extension of your real-life personality. Using the innovative Maker Pen, you can build or design a variety of interesting things within the game.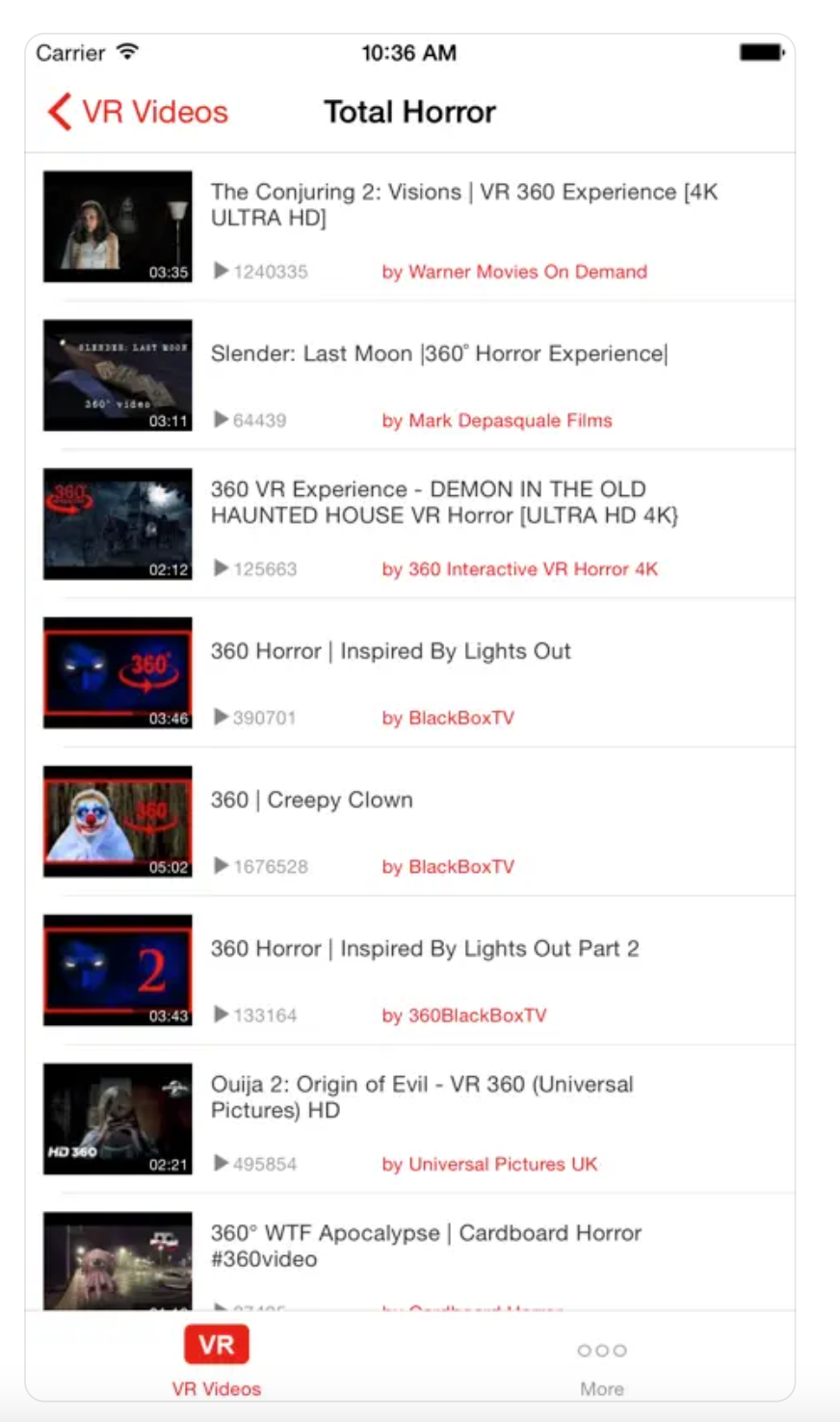 Before moving on to the more advanced forms of virtual reality applications, most people discover this technology through VR videos. If you have never seen a VR video or have seen a few of them and wish to see more, this would be a good app for you to download.
On this app, you can stream virtual reality videos either in regular mode or the unique Google Cardboard mode. If you opt for Google Cardboard, you should brace yourself to see highly realistic VR videos.
Virtual Reality Videos is an app that opens a world full of exciting video-driven virtual reality content. The app gives you access to a wide range of 360-degree virtual reality videos that offer you an immersive experience and make you more aware of this technology.
When it comes to playing VR videos, it is one of the best apps. Apart from allowing you to play and pause videos at your convenience, the app has several modern features, like stereo mode.
Roller Coaster is an app that greatly appeals to those wanting to visit a "virtual" amusement park. Equipped with roller coasters, horror houses, and carousels, this virtual amusement park offers you a wide range of entertainment options to choose from.
The realistic environment this app offers is mind-blowing. All the rides offered on this app can be experienced in both normal and VR mode. With as many as 34 attractions, this app caters to users of all age groups.
Going on a roller coaster ride gives many individuals an adrenaline rush. However, visiting an amusement park every day is not a viable option. You can download this app and enjoy it virtually whenever you feel the urge to go on a roller coaster ride.
The app has been specifically designed for iPhones and offers an unforgettable sensory experience. This is one of those VR apps that offers you a plethora of features despite being available at zero cost.
Several content categories have thrived in the virtual reality space. One such category is animation. Baobab VR is an app that offers a plethora of animated content that will appeal to people of all ages.
This app is the brainchild of Baobab Studios, a company that has put its weight behind some of the most acclaimed animated films and shows made in the recent past. Even if you don't have a headset, you can watch the content offered by this app in 360 modes.
Conclusion
With time, virtual reality will become more and more accessible and will be prevalent across different sectors and industries. To discover some of the incredible things this new-age technology has to offer, you should install one of the apps mentioned above on your iPhone device and see how well they work for you.