X
Our Editorial Process
Each year more than 60 Million users visit Technobezz to solve a problem or research a product. Our goal is that everyone finds what they are looking for, and that is why we cover a variety of products, problems, and solutions on our website.

Writing an article that contains a lot of valuable information may seem simple. But when the article is written, the story doesn't end. We are constantly updating the content so that you can always get up-to-date and accurate information.
---
Technobezz's Editorial Guidelines
When YouTube and other video streaming platforms first came in, people were fine with the idea of watching videos on their smartphones and tablets. However, with the emergence of smart television, many prefer consuming such content on their television. With the help of certain apps, you can replicate or cast the content on your smartphone or tablet onto your television.
Here are some of the Best Cast Apps
Web Video Cast - The Most Convenient Cast App
If you are looking for an app that casts video content from your browser to your television, this is the app you need to use. You can simply open a website of your choice, play a video, and then expect to see the video playing on your TV simultaneously.
Apart from online videos, this app makes it possible to play the videos stored on your phone on the television. The app, along with video files, supports the use of audio files and pictures. The features available on this app assure you of complete data privacy.
TV Cast - The Best Cast App for Google Chromecast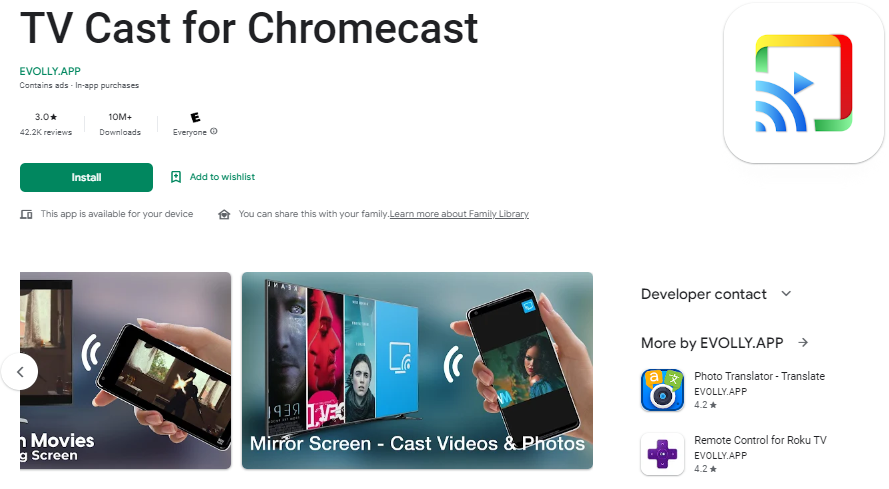 Google Cast or Chromecast is a well-structured protocol put together by Google for streaming audio and video content from different internet-based platforms. This technology has played an important role in revolutionizing the process of video casting.
If you are looking for an app that proves to be compatible with Chromecast and helps you play videos on your television, you should opt for TV Cast. Along with movies, you can stream any kind of video content on your TV using this app.
Screen Mirroring Z - The Best Video Cast App for Android Devices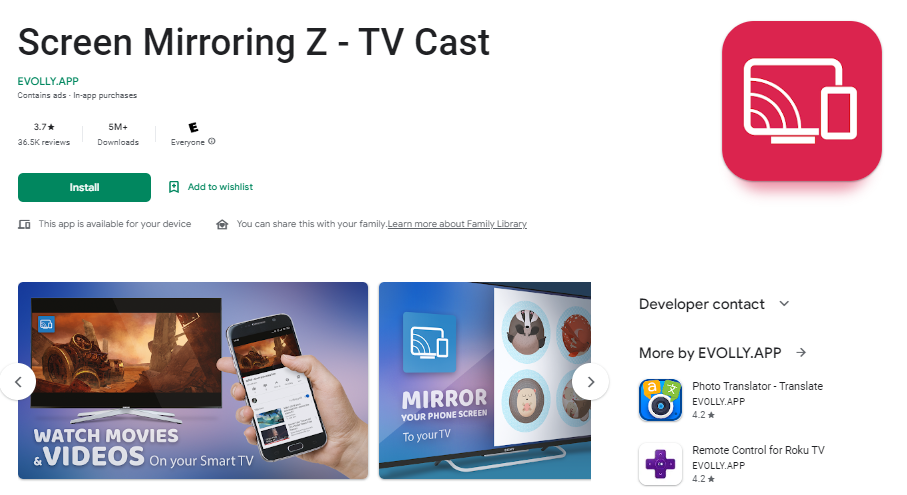 There are many cast apps out there. The one thing synonymous with many of these apps is that they do not cast a video if you are watching on your smartphone or tablet, onto TV. You will have no such issues while using Screen Mirroring Z.
When it comes to the best Android apps for video cast, this one tops the list. It is compatible with TV sets manufactured by leading companies like Samsung, Chromecast, FireTV, TCL, Hisense, Vizio, and Roku, among others.
Screen Mirroring App - The Most Versatile Cast App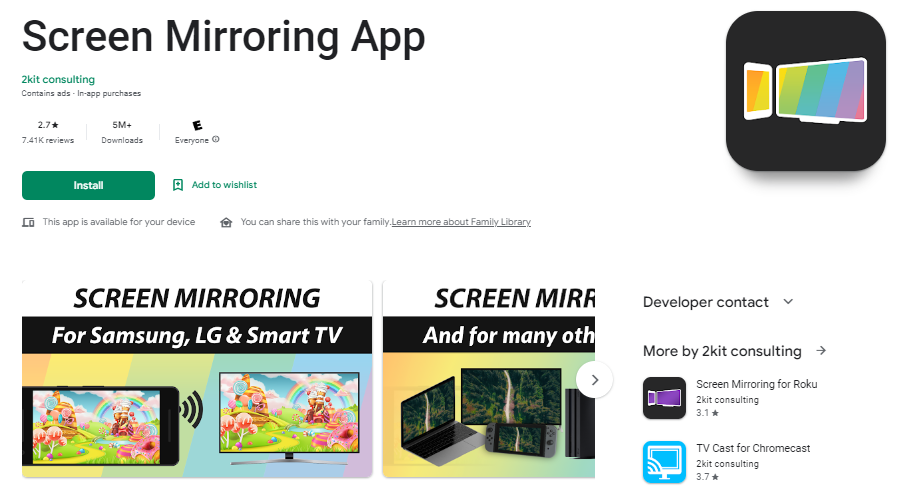 Using the Screen Mirroring App, you can connect your smart device to your television wirelessly. You can use your internet or WiFi to build a connection with the browser and your TV using the app.
Being compatible with most devices, it is known to be one of the most versatile cast apps. Once you start using it, you realize it has more features than you find on similar applications like SmartView, Airplay, Chromecast, and Miracast.
LocalCast - One of the Most Popular Cast Apps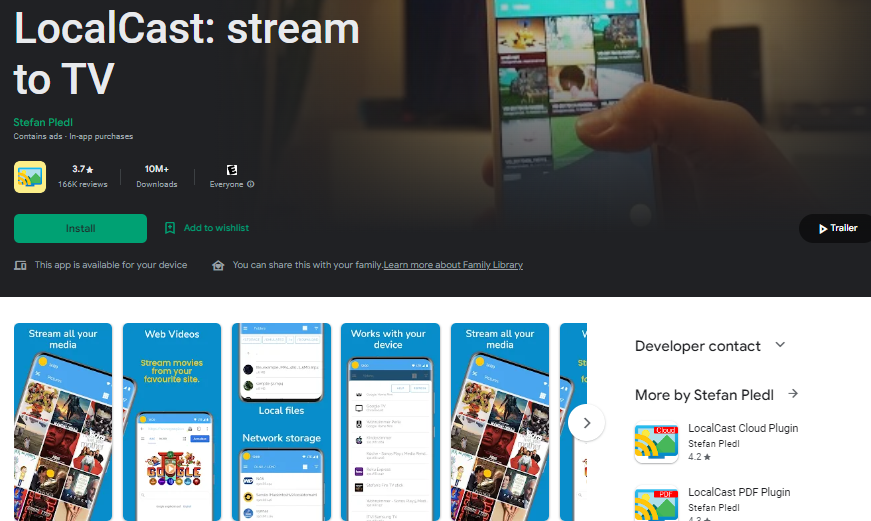 Sometimes, the popularity of an app serves as a testimony to how good or useful it is. With more than 10,000,000 users, LocalCast has emerged as one of the most preferred apps in this space. You can choose any video from your smart device and watch it on your television screen.
You can stream videos from any website or online portal you wish. Apart from streaming online videos, you can also source audio-visual content stored on Google Drive, Dropbox, Google+, and other storage platforms.
FastCast - The Most Reliable Casting App for Android Devices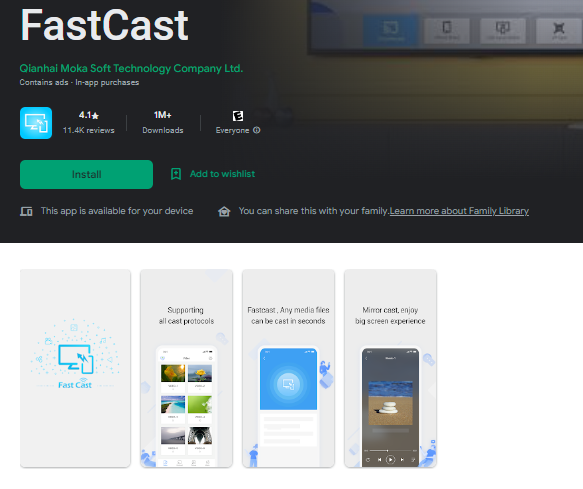 If you own an Android device and spend several hours streaming video content, you need to download and start using FastCast. It is one of the best apps for connecting an Android device to a television.
This app allows you to conveniently share media between your Android device and television. When you see a particular video on your smartphone or television and try to compare their picture quality, you will find no difference.
AirDroid - The Most Modern Screen Sharing App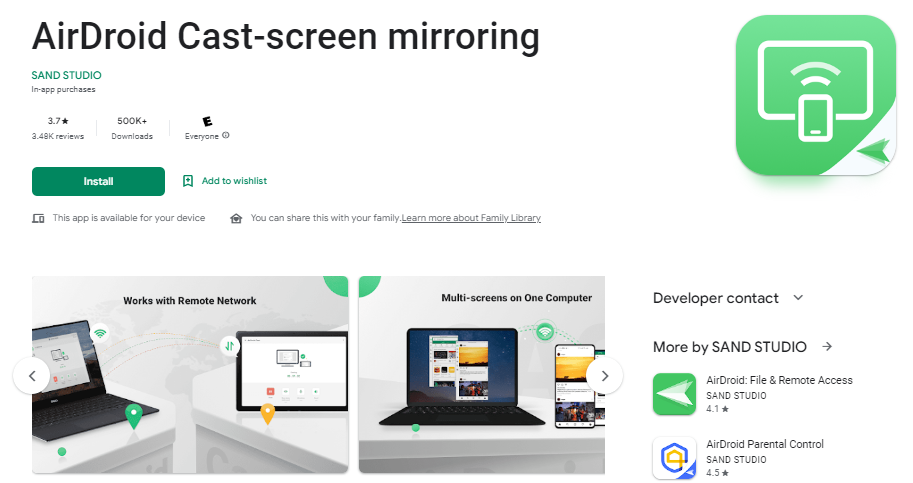 When it comes to screen sharing, many people look for an app to help them share their screen on different devices. Using AirDroid, you can share your mobile screen with any MacOS or Windows device.
It has many features that make it one of the most advanced screen-sharing apps. The features of this app prove to be as suitable for large businesses as they are for individuals. This app also enables you to have multiple screens on one computer.
Conclusion
For the longest time, the only way you could connect your smartphone or tablet screen to a television was with the help of a wire. Now, screen sharing or cast apps help you carry out this functionality without using any wiring system.