X
Our Editorial Process
Each year more than 60 Million users visit Technobezz to solve a problem or research a product. Our goal is that everyone finds what they are looking for, and that is why we cover a variety of products, problems, and solutions on our website.

Writing an article that contains a lot of valuable information may seem simple. But when the article is written, the story doesn't end. We are constantly updating the content so that you can always get up-to-date and accurate information.
---
Technobezz's Editorial Guidelines
Do you care for the safety or security of your near and dear ones? Accompanying them may not always be possible for you. But you can monitor their location and activities with a tracking app for iPhone.
The Apple App store has several such apps and in this article, we've picked out some of the best apps available.
Best tracking applications for iPhone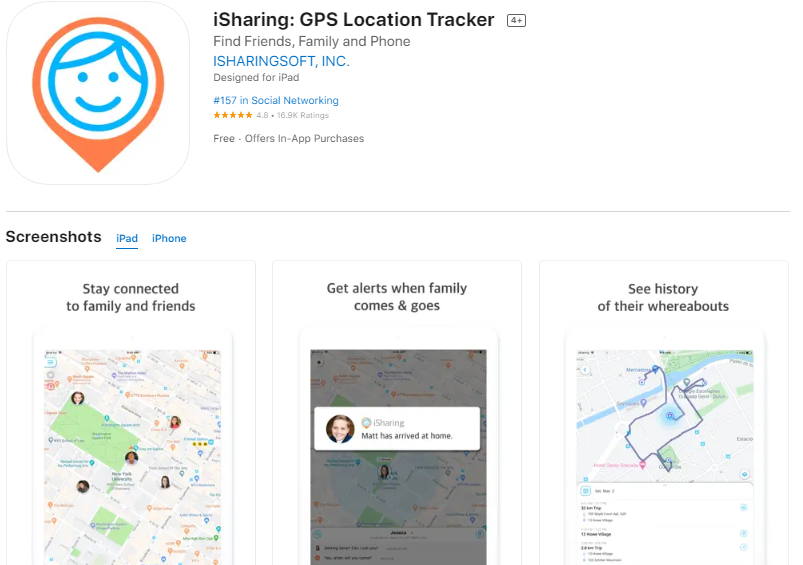 iSharing is an app with a difference – thanks to its real-time location sharing service. It lets you securely share your location with your family members and friends. You can also receive their location information and communicate with them through messages.
Want to know the details of the movement of your family members? You can set alerts for it. Once you set it up, you will start receiving notifications whenever your family members reach home and go out.
Other than these functionalities, the app also has an important feature. It lets you raise a panic alert in the event of an emergency.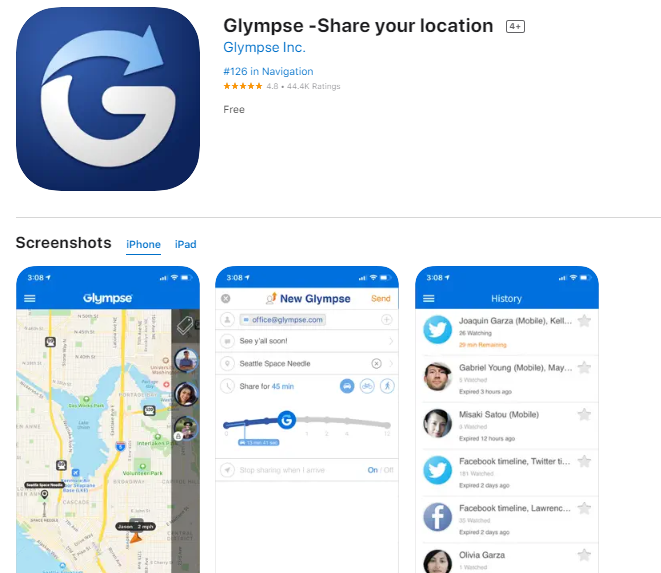 Glympse lets you share your location with your family members and friends with more authority. Unlike most apps on the Apple Store, it does not require sign-ups for location-sharing and other features.
Whenever you use the app, it lets you exercise total control over it. This becomes evident from its user-friendly features. The location-sharing session ends automatically as soon as it is complete.
Whether you wish to join your friends on a social night or find them at a concert, Glympse is useful for both. It doesn't necessitate the use of a third-party app. You can use it anywhere as long as you have access to GPS, mobile data or Wi-Fi.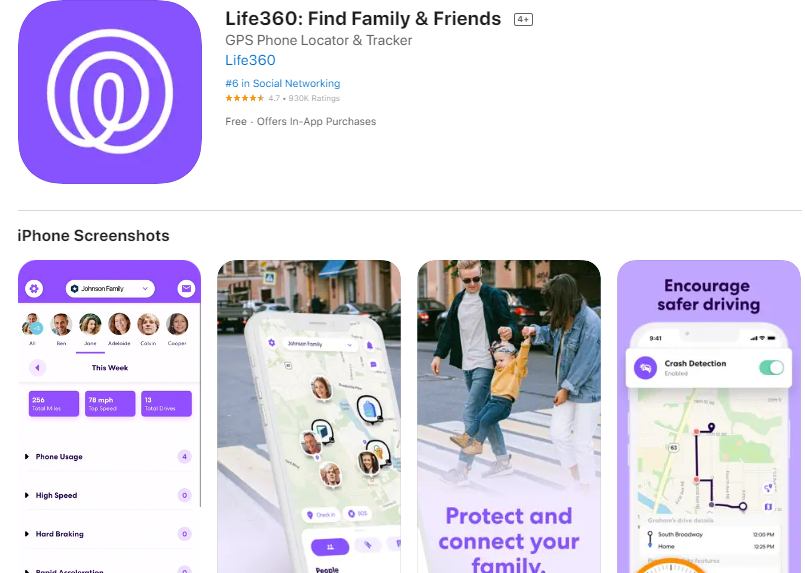 Do you long for a tracking app with advanced features? If yes, Life 360 is one of the best applications on the Apple Store. Whether at home or in your workplace, you can use the app with ease and convenience in both settings.
The application's combination of advanced tools and safety features gives its users an edge. These include the ability to send an SOS, 24/7 emergency dispatch, family safety assistance, and identity theft protection.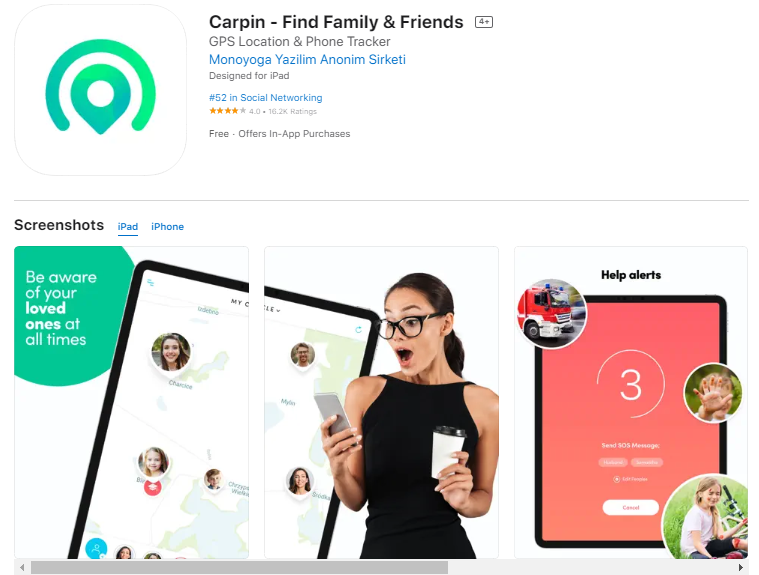 Carpin is ideal for tracking the real-time location of your family and friends while they are away. By using it, you can also find the battery percentage of the devices of your family members and friends.
You or your loved ones can exchange text and picture-based images to send an SOS. The check-in feature further boosts the security of your near and dear ones. You can rely on this feature to ensure that those who matter to you are safe.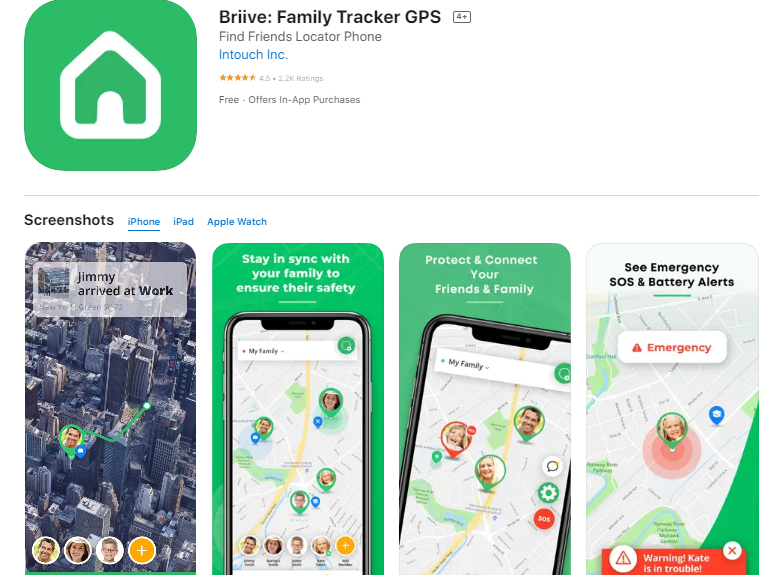 Briive is made to provide security to children and adults alike. The prominent features of the application are private location tracking and location sharing. It will also help you receive or send SOS notifications.
While engaging in a private chat with those who use the app, you can send them texts and images. Likewise, you can also receive text and picture-based messages from them.
The application has free as well as premium options. By subscribing to its plans, you can add unlimited users and utilize its advanced features.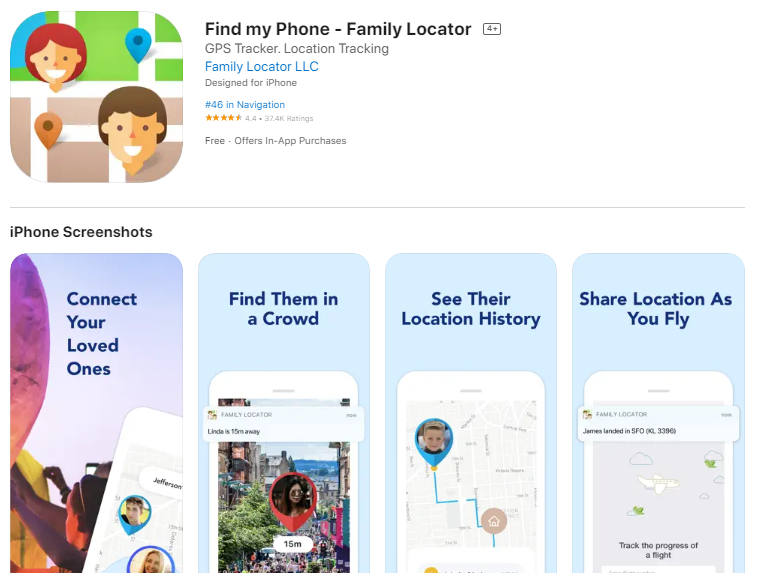 Find My Phone is a unique tracking app that allows location sharing only when both parties agree. With the help of it, you can track your lost phone if it gets stolen. However, it is only possible if the app is installed on your lost phone.
As with most tracking apps, Find My Phone also lets you locate the locations of your loved ones. You can view their location history and also use the app to set up safe zones using the GPS feature.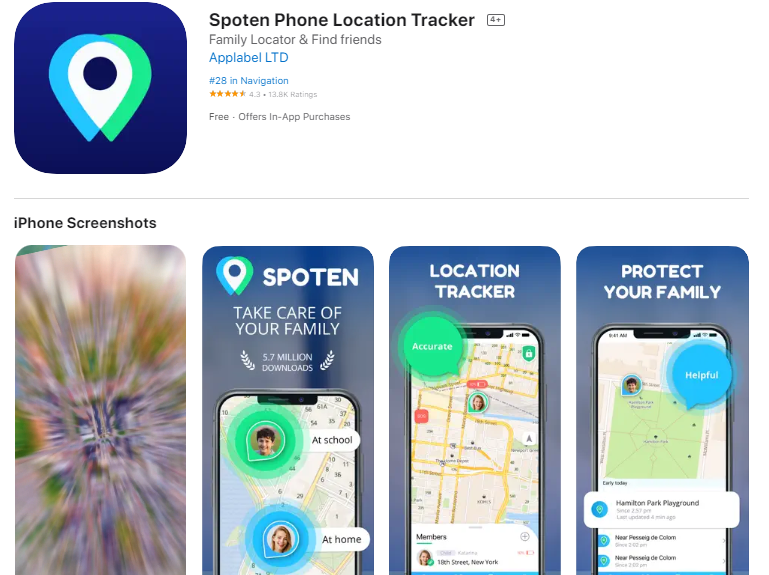 An easy-to-use tracking app, Spoten provides location-related information and the whereabouts of those added to it. It lets its users add people and use the other features with ease. It has a simple interface which makes it a user-friendly application.
This tracking application becomes all the more useful when someone steals your phone. The app will notify your family members of your phone's location in such a situation. The app must be installed on your lost phone to use this feature.
Conclusion
No doubt, the Apple Store has a long list of tracking apps but the ones mentioned here in the above list are the best among them. With these apps on your iPhone, you wouldn't need to look for other loved ones.