Best Texting Apps For iPhone
Texting apps are a must-have in any smartphone these days. Selecting the right texting app from the thousands available is quite tricky.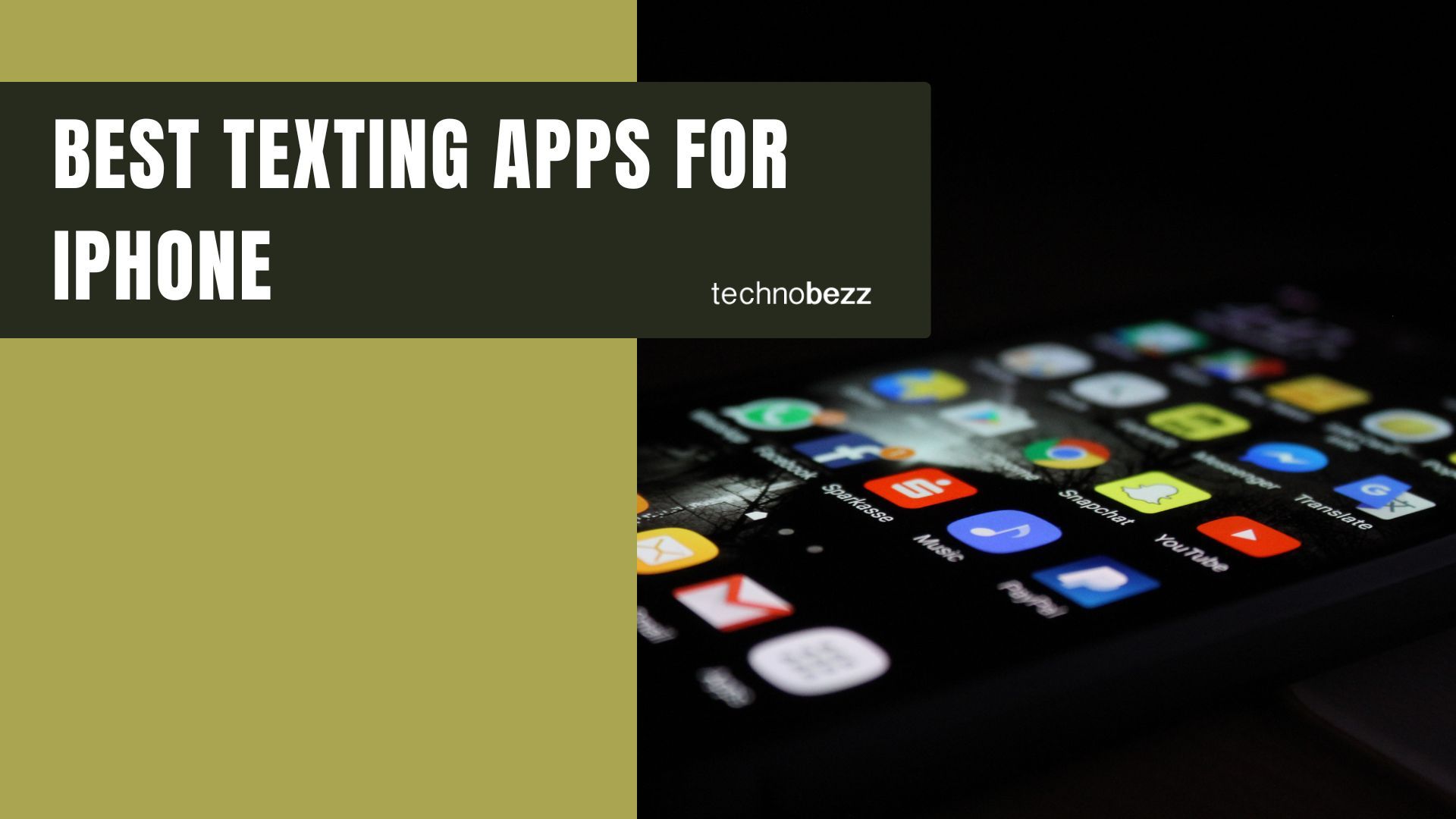 Texting apps are a must-have in any smartphone these days. Selecting the right texting app from the thousands available is quite tricky. To help you with that, we've cut down the options and figured out some of the best texting apps you can use on your iPhone.
The list is curated keeping in mind the security level provided by the apps, the number of features, emojis, and add-ons available in the app, and the ease of use factor of the app. Just quickly skim through the list and pick the one that suits your choice.
Here are the best texting apps you can use on your iPhone
WhatsApp has evolved continuously over the years to become and remains the most popular texting app around the globe. It is currently used by over 2 billion people across about 180 countries.
WhatsApp is a secure texting app that provides end-to-end encryption and works well even with a weak internet connection. The voice and video calling offered is also remarkable and offers a high-quality experience. WhatsApp has always been an easy-to-use app despite adding multiple features over the years.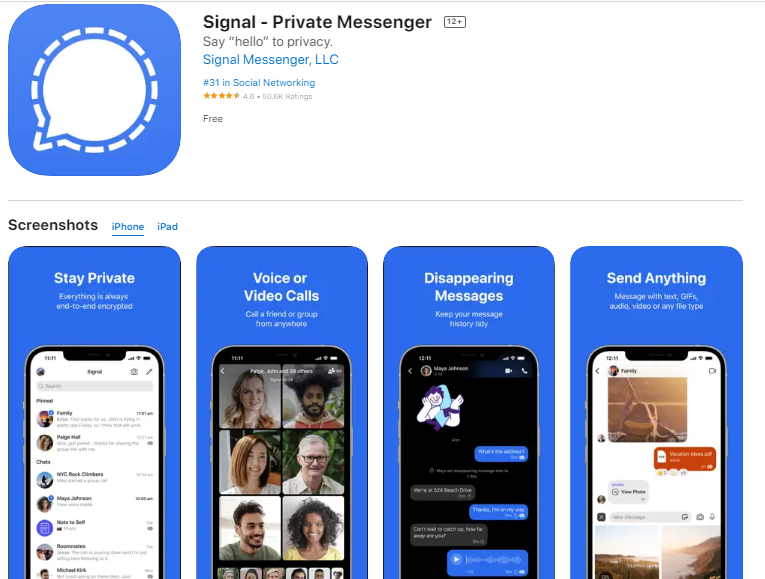 As the name suggests, Signal is an app that focuses primarily on maintaining user privacy. The end-to-end encryption available on this app is powered by Signal's own open-sourced protocol. The app also strictly disallows tracking you for any reason. The app offers high-quality voice and video calling while functioning with weak internet connections.
Signal has been available for almost eight years and millions of people are enjoying its services. Signal's popularity has been on the rise lately, with people getting more concerned about maintaining their privacy over anything else.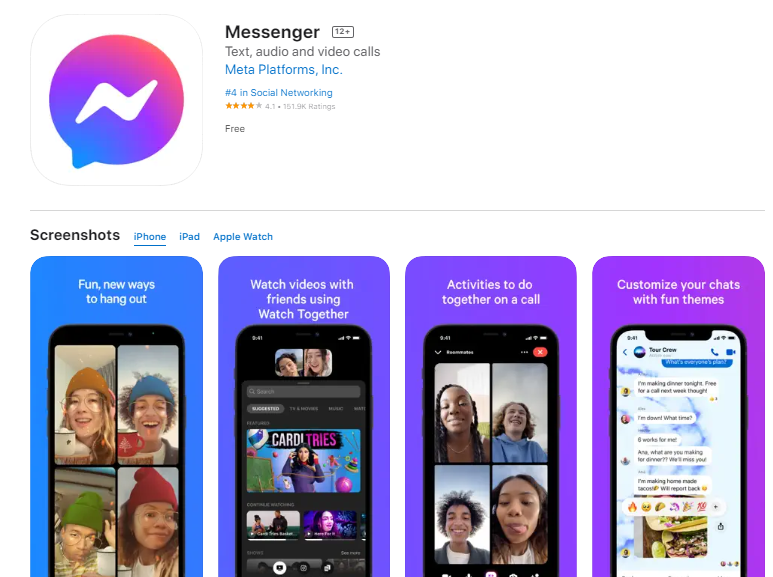 Meta Network's Messenger App is currently one of the most feature-loaded texting apps available. The group chat and call features, along with the option of contacting friends over Instagram, make Messenger unique and more user-friendly.
The signature pop-up notification means you can quickly chat with your friend without leaving the movie you're watching or an article you're reading on your iPhone. The app doesn't even require phone numbers to connect. You can connect with your Facebook and Instagram friends directly without any fuss.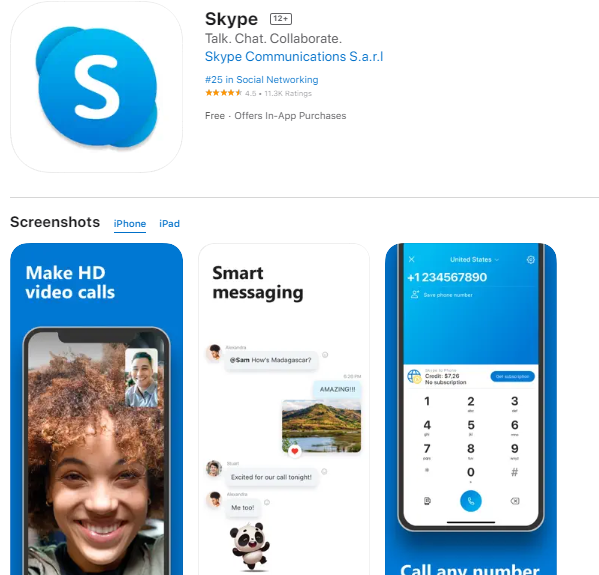 Skype has become more of a business communication app with features like presenting screen and task manager. It has recently evolved to add more personal-level texting features without leaving the features it became popular for.
Skype lets you have a group video call with as many as 49 participants at once, which is the highest any of the popular apps has to offer. Apart from free Skype to Skype voice and video calls, the app allows you to send an SMS to any of your contacts at the standard applicable SMS charges. Recent updates include features like reacting to a text and noise cancelation on calls, which has only made the app more user-friendly.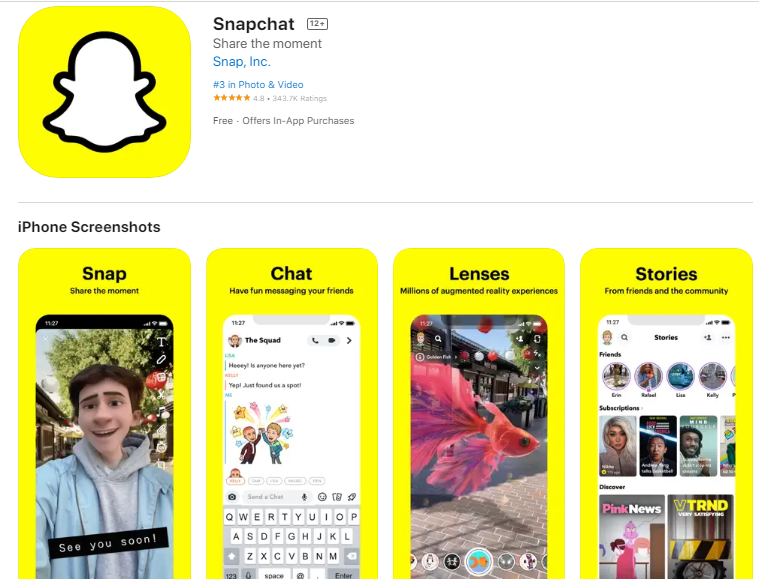 Initially popular as a media sharing app, Snapchat has evolved significantly, becoming a preference for chatting and communicating with family and friends. Snapchat does not save any text, photos, or videos you share with your friends and family until you voluntarily save them, keeping them simple and secure. The editing options for photos and videos are top-notch and make sending photos or videos across a better experience.
Snapchat streak is a trend that almost the whole world follows now. Users share pictures or videos of what's happening with them daily, with their friends doing the same in reply. Snapchat allows group video calls with 16 people at a time and lets you check where each of your contacts are through its map.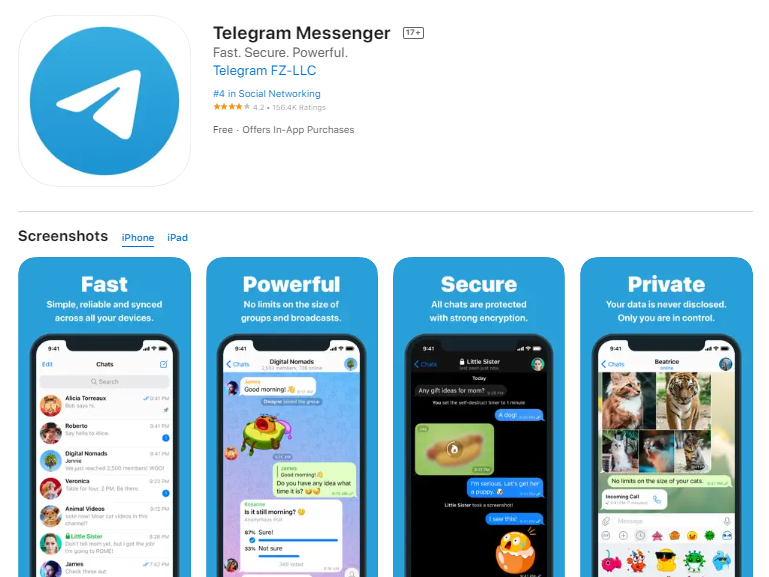 Telegram completely removes the barrier to the data size limit and allows you to share files of any size or type without having to save them on your device. Telegram offers its cloud storage for free if you do not want the hefty files you share to appear in your sent items and eat up your iPhone's disk space.
Telegram not only removes the size barrier on the files you send, but it also does the same with the number of participants in group chats allowing as many as 200,000 members. Another unique attraction of Telegram is that it allows users to have their account open on multiple devices simultaneously, meaning that you can type one line of a message on one device and continue it on another instantly.
Discord, with its group calling and texting features, has become one of the top choices for groups of people who tend to stay connected all the time. It is one of the only texting apps that allows you to watch a movie together.
Discord lets you do whatever you wish to do and can possibly think of doing online with your friends. It even lets you create temporary spaces for connecting with people you may not want to stay connected with. It is secure and easy to use and offers loads of options to make a simple texting conversation interesting.
Conclusion
Texting is an important part of our life, and having the right texting app is necessary. The list compiled above has an option available for all of us, for the ones with a weak internet connection, for the ones who choose security over everything else, for the ones who have to share mega-sized trip videos and photos, and even for the ones who can't meet but wish to do everything together.
ABOUT THE AUTHORS
Elizabeth
Elizabeth is your trusted Apple product expert with a wealth of knowledge and experience gained from her tenure as an Apple authorized personnel. She's also a seasoned mobile phone, Samsung, and Android expert. With a keen eye for detail and a passion for all things Apple, Samsung, and Android, she is dedicated to providing you with accurate, reliable, and up-to-date insights. Count on Elizabeth to be your go-to source for expert advice on navigating the world of Apple technology, Samsung devices, and the Android ecosystem.
Bogdana
Bogdana is your technology expert, backed by a strong foundation in consumer electronics and a range of qualifications that make her a trusted source in the tech world. With a deep understanding of the latest advancements and a passion for simplifying complex concepts, Bogdana is your go-to authority for demystifying technology and keeping you informed about the ever-evolving digital landscape. Trust her to deliver reliable insights and expert guidance to help you navigate the world of consumer electronics and beyond.