X
Our Editorial Process
Each year more than 60 Million users visit Technobezz to solve a problem or research a product. Our goal is that everyone finds what they are looking for, and that is why we cover a variety of products, problems, and solutions on our website.

Writing an article that contains a lot of valuable information may seem simple. But when the article is written, the story doesn't end. We are constantly updating the content so that you can always get up-to-date and accurate information.
---
Technobezz's Editorial Guidelines
It doesn't matter if you are an active trader who wants to generate returns on your trades or a passive
It doesn't matter if you are an active trader who wants to generate returns on your trades or a passive investor who wishes to create a strong portfolio, a stock alert app makes it easier to track your portfolio.
Well, there are numerous stock alert apps and platforms available out there, making it challenging for you to make a choice. In this article, we have picked the best stock alert apps and platforms for you.
Best stock alert apps your smartphone
Stock Alarm – Trader-developed stock alert app for smartphones with excellent features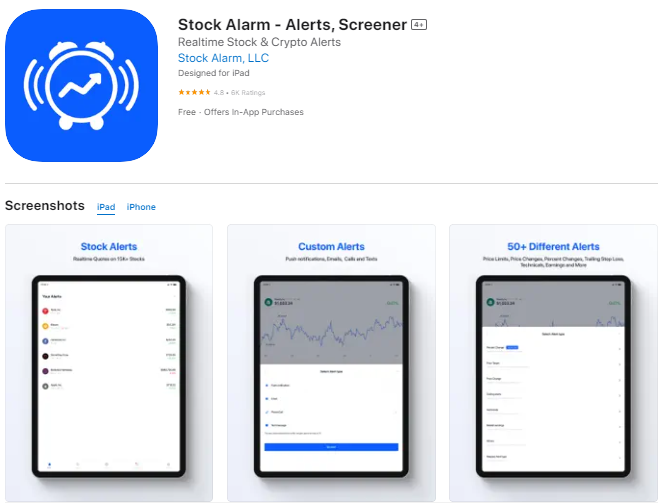 Stock Alarm is a top-rated stock alert app used by many people worldwide. The app is developed for traders by traders. It allows you to set conditional alarms whenever there is live stock price movement.
The app alerts you via text, call, email, or push notification. It notifies you of top losers, gainers, and the most active traded stocks.
Real time stock tracker – Simple and effective stock alert app for smartphones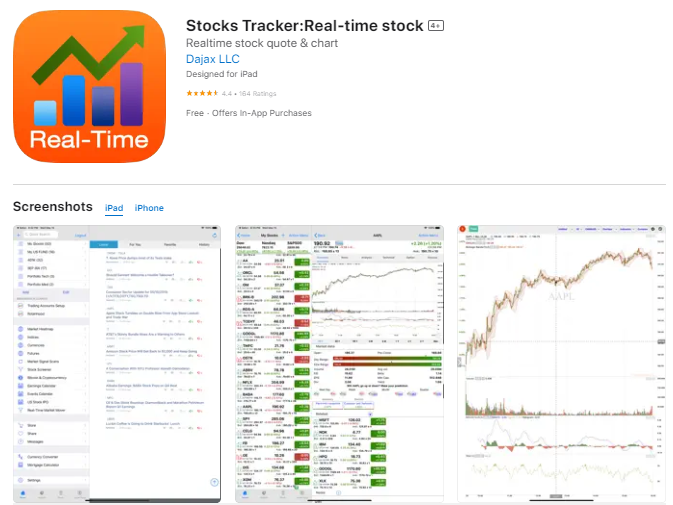 Real time stock tracker app is a simple and effective stock market tracking app from Stocktracker.com. It comes with a paper trading section and a dedicated news section.
The paper trading section allows users to trade efficiently in a simulated environment without any financial risk. It functions like a demo account, allowing you to learn and practice investing in stock markets. The scanner function allows you to search for suitable stocks by volume, price, earnings per share, market cap, and other criteria.
Bloomberg – An extraordinary stock alert platform to keep you updated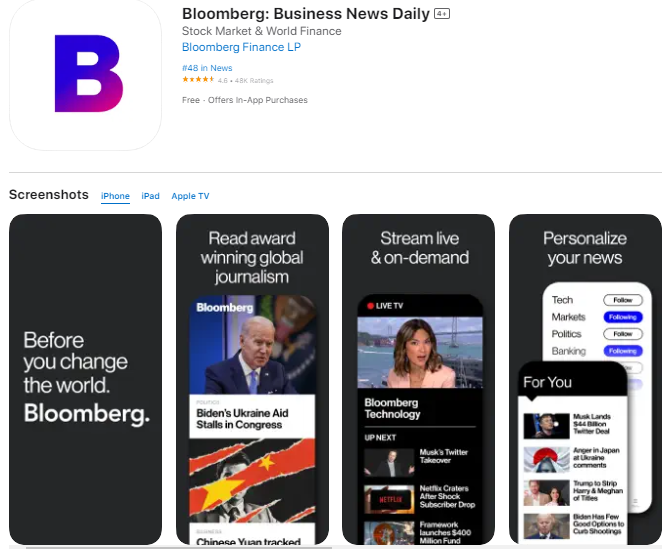 Bloomberg is an excellent platform that gives you access to extensive news and the $e Bloomberg television channel, of course, with a subscription fee. However, you won't have to pay any premium if you just want to use the stock alert app.
The platform helps you establish a personalized watchlist of mutual funds, stocks, currencies, ETFs, commodities, etc. To determine when specific events occur, you can set up notification alerts that include anything from changes in price to overall market shifts.
MarketWatch – An amazing platform to monitor stocks from your smartphone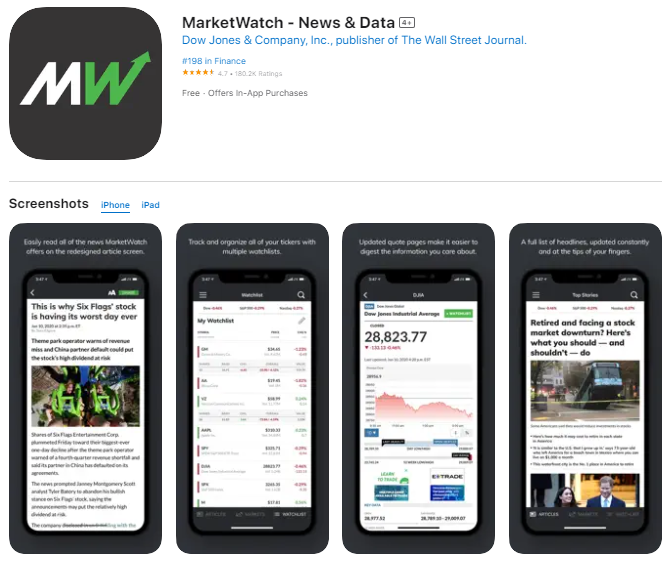 MarketWatch is a great platform with two main parts: an informative news outlet and a market monitoring tool. In the former section, you can access financial news, educational content, market analysis, advice on managing personal finance, and much more. The latter is used to monitor various stocks and other assets in your portfolio.
To set up a watchlist on MarketWatch, you must register an account. However, you can use all of the services free of cost.
SA – The best stock market analysis app in 2022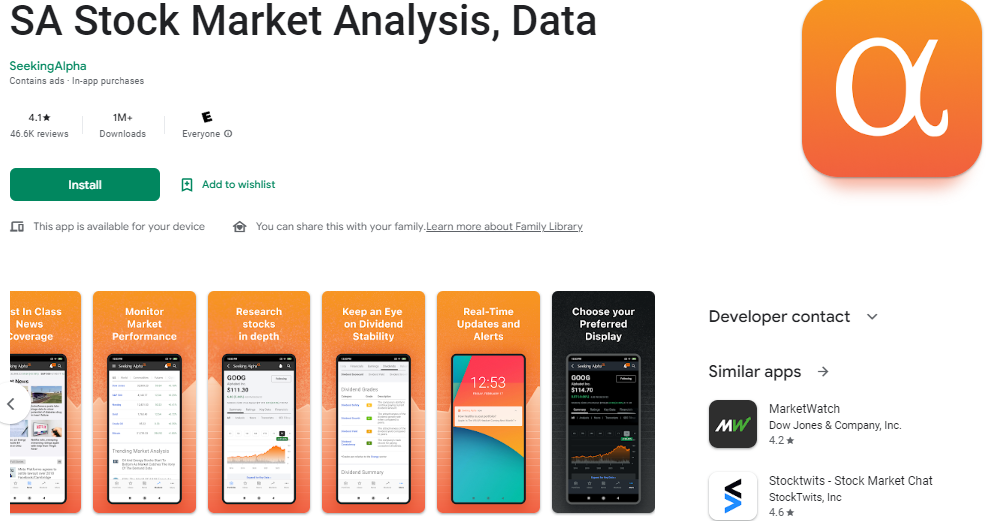 Seeking Alpha or SA is an extraordinary app that helps you make smart investing decisions. With SA, you can be the first to see market-moving news and detailed analysis of the stocks you follow.
The SA app allows you to access its market moving analysis, real-time financial headlines, and opinions from industry experts and investors. Download the app now to get ahead in knowing the stock market updates.
Investing.com – Multi-functional stock alert app for your smartphone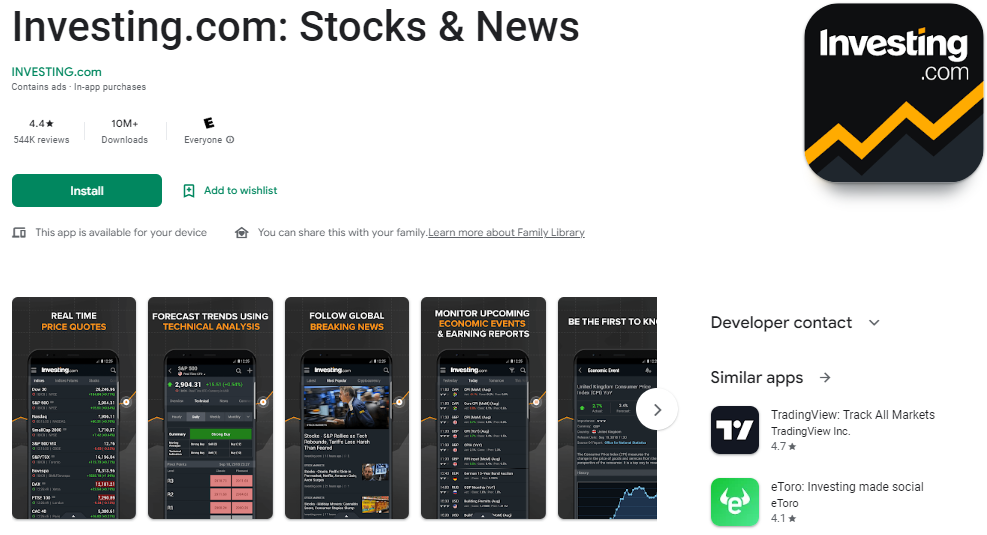 The investing.com website is a comprehensive investor guide that helps you monitor different markets and be updated on the latest news.
Aside from setting up a customized watchlist with your assets, you can set up notifications on the website. Eventually, you can know when prices reach a certain point or if there are remarkable changes in liquidity or volume. All of the functionalities of the website are available in the mobile app as well. The platform is fully compatible with the majority of smart mobile devices.
Stock Master – Ultimate investment tracking app and trading platform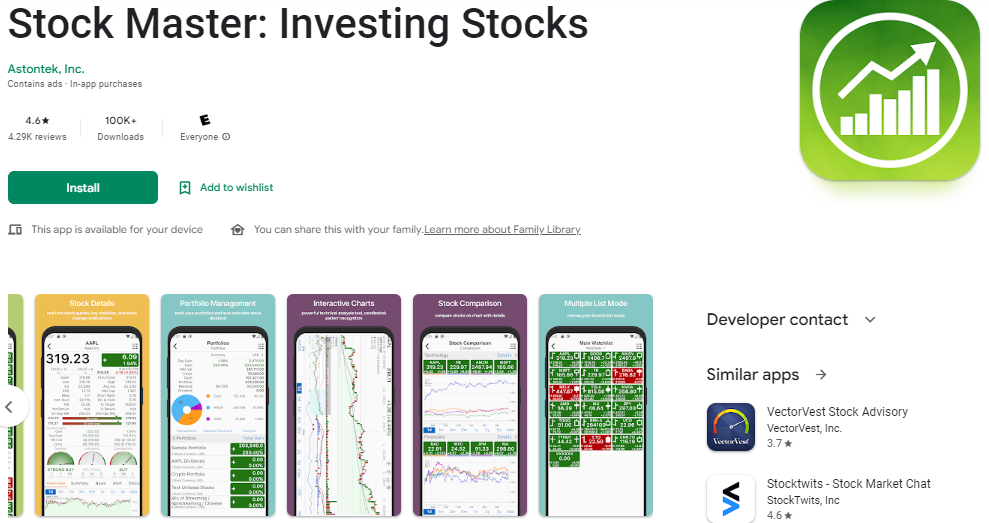 Stock Master is an amazing app that offers an organized mobile stock market experience. It features everything from real-time stock quotes to customizable advanced stock market charts.
The app is easy to use, even for beginners. The layout, great features, and simplicity make it a great app. It shows prices for equities, real-time tickers, cryptos, and futures.
Conclusion
You can clearly see that there are numerous stock alert apps on the market. Each of them has something unique to offer you, with both pros and cons. Choose the one for you, bearing in mind your specific needs first. We are sure you will find the right app in this well-researched, handpicked list of the best stock alert apps.