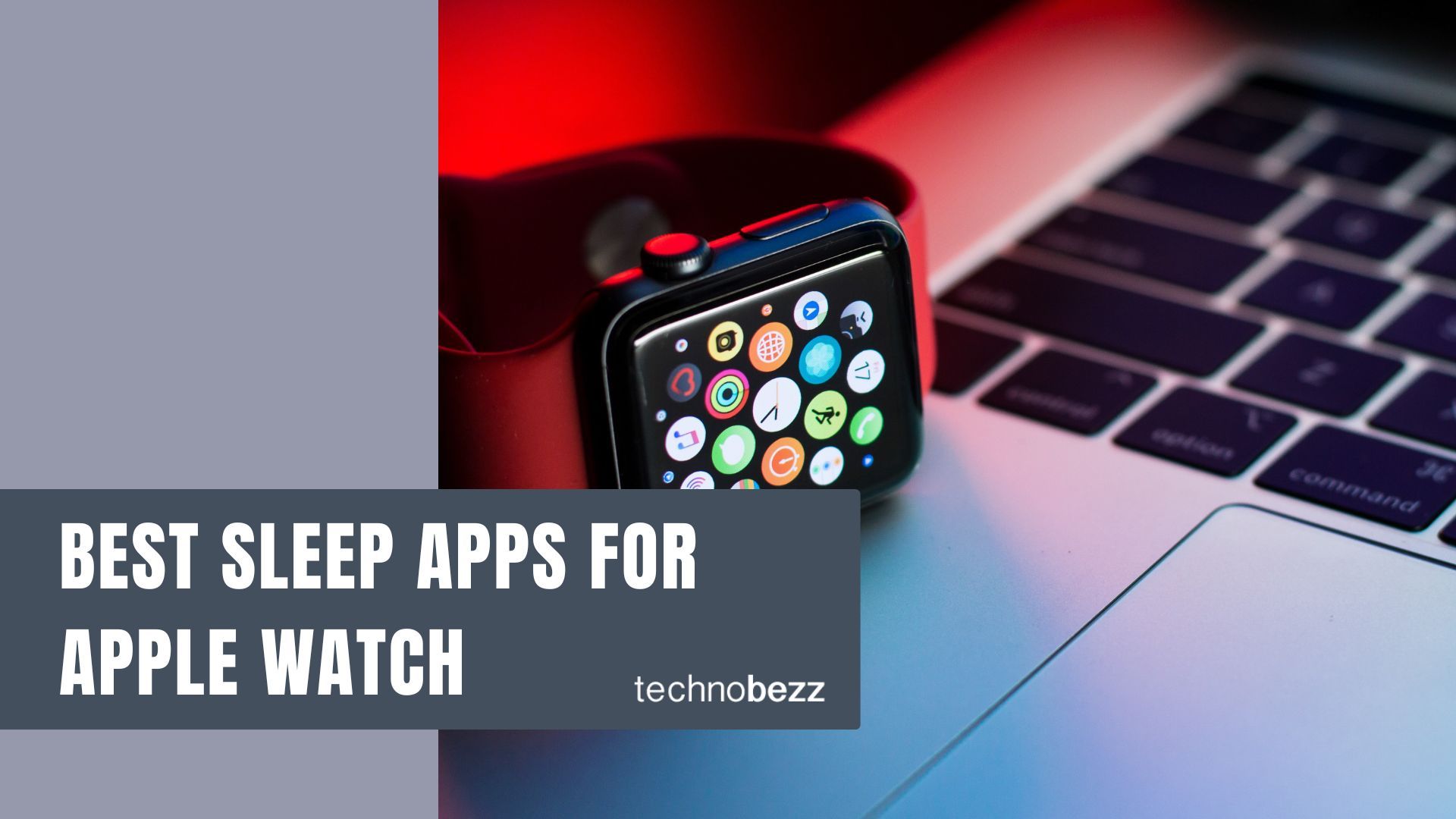 Apple has made a leap in its health features with its watchOS 7 update. This update comes with unique sleep-tracking capacities. However, it's a basic app, and if you are looking for some exciting and advanced features, you will need a third-party sleep app for your Apple watch.
Here, we've listed some of the best sleep apps for the Apple watch. Have a look to find the right one for you to download.
Best sleep-tracking apps for your Apple Watch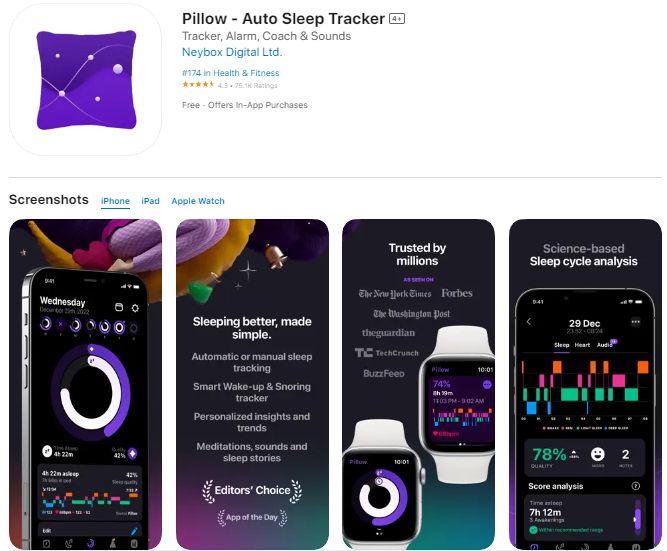 Pillow is a great auto sleep tracker for your Apple watch. It comes with a vibrant and engaging design. The app is packed with features, including tracking deep, light, and REM sleep, the time you spent in bed, and the actual time you slept.
The Pillow auto sleep tracker delivers sleep quality scores, detailed sleep reports, heart rate analyses, and even audio recordings of your sleep! Download the app now to effectively track your sleep.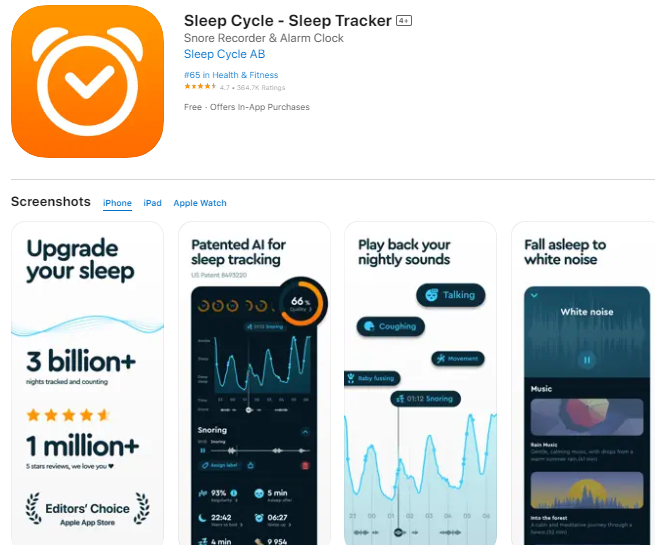 Sleep Cycle is a free app with a few basic sleep-tracking features. However, with a premium subscription of $30 a year, you can enjoy a variety of exciting features.
With the Sleep Cycle Sleep Tracker, you can find out why you don't feel as rested as you should be. You can rule out sleep talking or snoring as the app records any sounds you make when you are asleep so that it's easy for you to assess your sleep quality.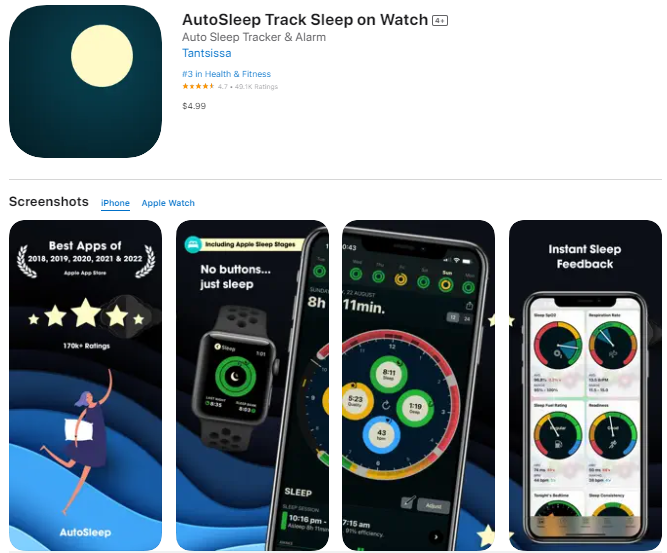 AutoSleep is the perfect sleep app for your Apple watch. It is loaded with features, but its major one is that it's an automatic app. AutoSleep reminds you of bedtime. The app delivers statistics that explain your readiness score, sleep duration, and sleep rate. It also reports how deep you slept and your heart rate during sleep.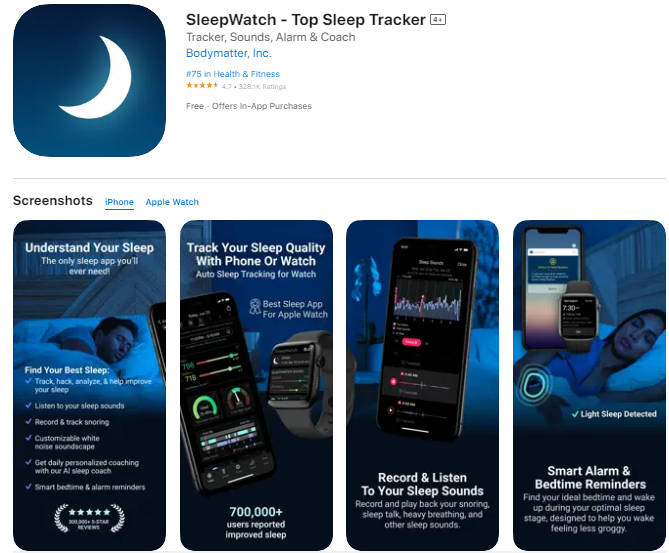 SleepWatch is an amazing sleep tracker with numerous features. The app tracks your sleep times and phases closely. It gives you a report of your sleep quality and pattern.
If you need scientific information, there is HRV data as well. If you are also using the Apple Watch Series 6, you can also view your blood oxygen while you sleep.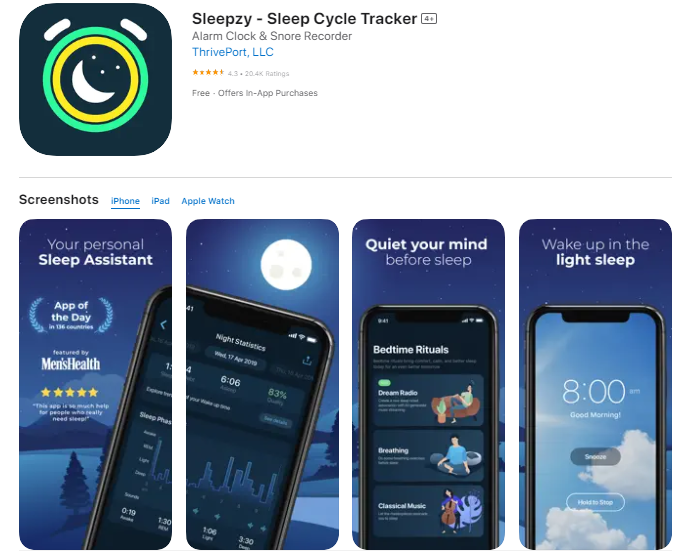 Sleepzy is an awesome alarm clock that you can use to track your sleep patterns, wake you up in the most natural way, analyze your sleep quality, and notify you in case of a lack of sleep. Regardless of whether you are a night owl or a morning person, Sleepzy is a great app to use.
The app has a clear and easy-to-use interface. Moreover, you can fall asleep to soothing sounds and classical melodies. You can also listen to Dream Radio and doze off to hypnotic visuals and AI-generated music.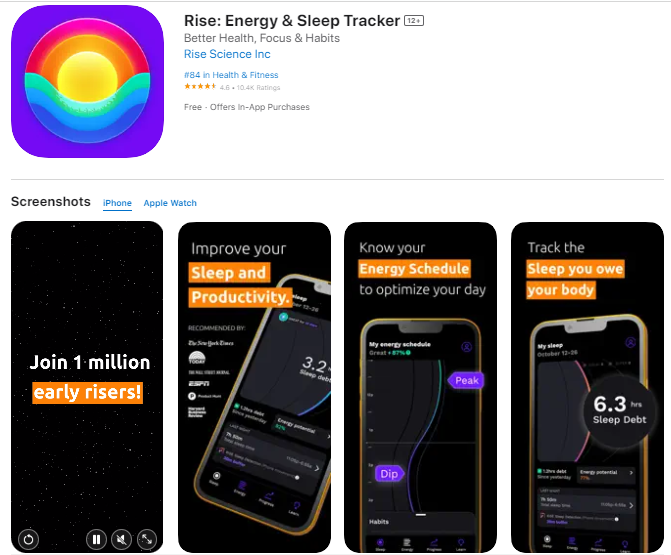 Rise is the sleep tracker you should resort to if you want to get the most out of your sleep. Rise allows you to learn about Sleep Debt, how it works, and how you can calculate yours. The app helps you learn why you feel great on some days and not so great on other days.
Rise energy and sleep tracker helps improve your sleep quality by encouraging you to sleep on time, offering relevant guidance when you find it difficult to sleep, reducing the number of times you wake up during sleep, optimizing sleep time so that you don't feel groggy, and automatically tracking your sleep. Moreover, Rise also tells you the number of steps you have taken on a given day.

NapBot is a great app that reports your overall sleep quality, how your sleep is affected, and surrounding noises. The free version has limited features, but its paid version has a myriad of useful features for you to explore and use.
NapBot uses machine learning to identify as well as analyze your sleep. Moreover, it performs a comprehensive sleep analysis by calculating the deep and light phases of your sleep.
Conclusion
While not all Apple watches come with a built-in sleep tracker, it doesn't mean you can't use it to track your sleep habits. You can see that in this article, we have handpicked the best apps available for sleep tracking. Go ahead and pick the most suitable app to make your sleep better than ever.
Join our newsletter 🎉
Subscribe to our newsletter and never miss out on what's happening in the tech world. It's that simple.
Latest Tech News

Exclusive Tech Deals