Best RPG Games on iPad
RPG games are becoming immensely widespread and have won the hearts of most young gamers. The App Store has many RPG games that can leave you wondering which ones you should have on your iPad.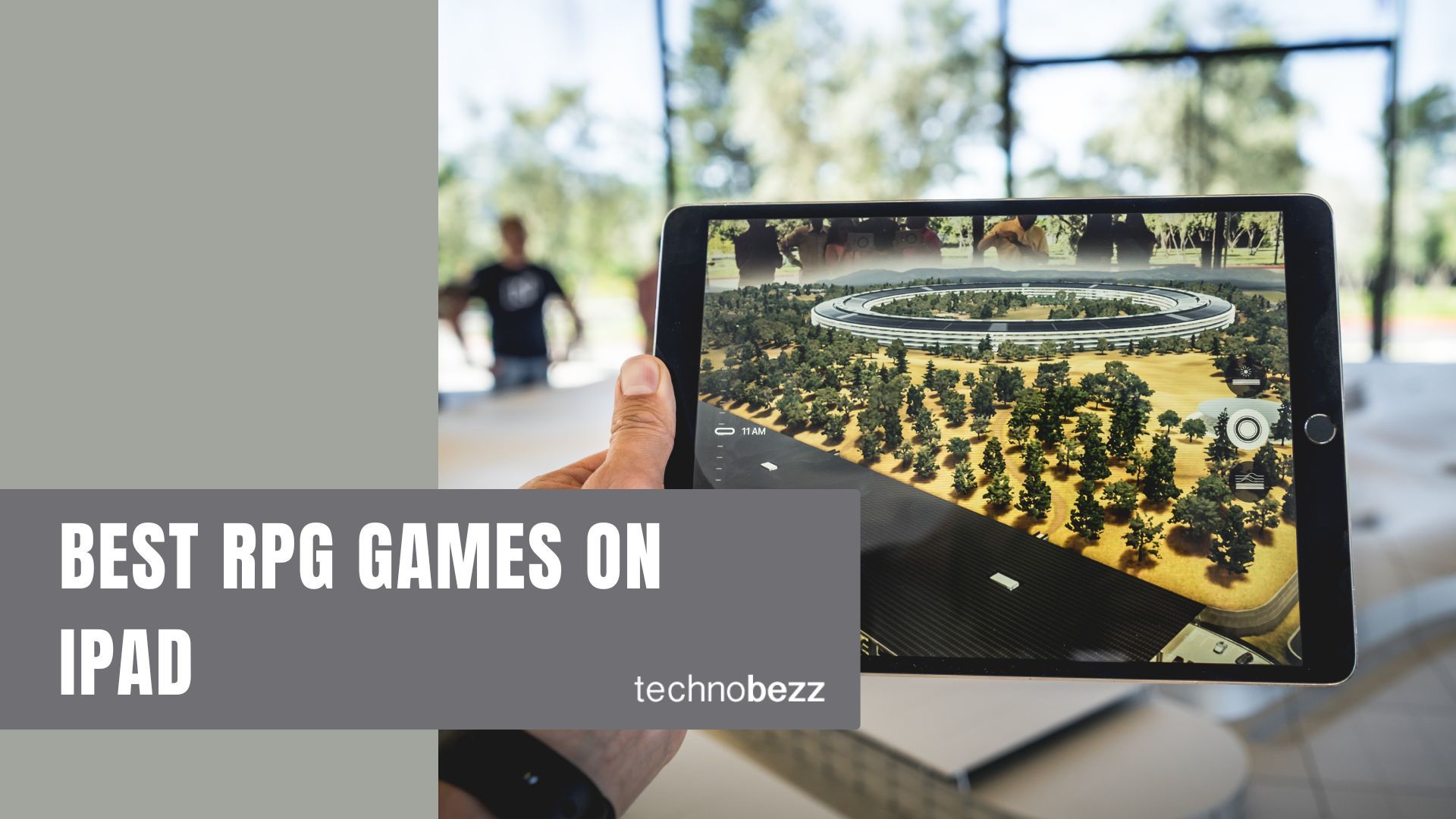 RPG games are becoming immensely widespread and have won the hearts of most young gamers. The App Store has many RPG games that can leave you wondering which ones you should have on your iPad. This is why we have brought you a list with their unique aspects for you to pick what you like the most and download on your iPad to start playing right away.
These games usually have the players undertaking the role of a character in an imaginary world and embarking on a mission. There is often a lot of decision-making involved in such games. Our list of seven games here is based on several aspects like the role played, the decisions to be made, and more.
Best RPG Games on iPad for Playing Various Roles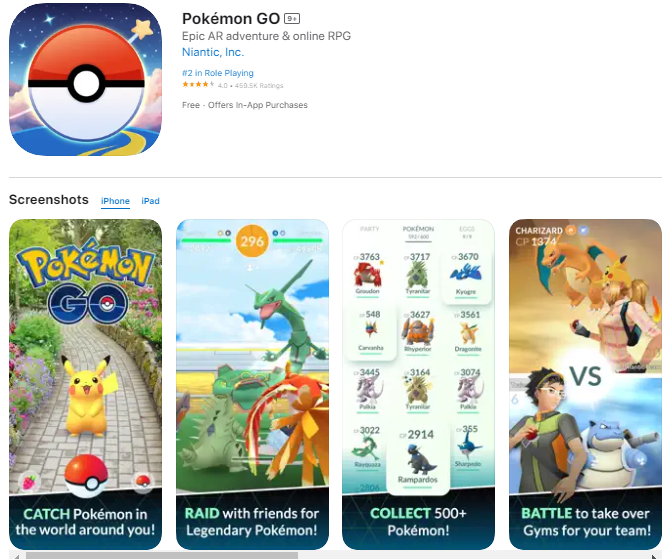 Pokemon Go uses GPS to help you find hidden Pokemons or capture and train them. You can also wage a battle against them. The whole game has evolute items and more to help you in the course of the game.
You can either befriend a Pokemon and team up to score against a rival Pokemon or join hands with other real-life players to take a few powerful Pokemon into captivity over a raid battle. Pokemon Go becomes increasingly interesting as you earn points for in-game activities. These points can be used to unlock various hidden features in the game or indulge in a fight at a Pokemon gym.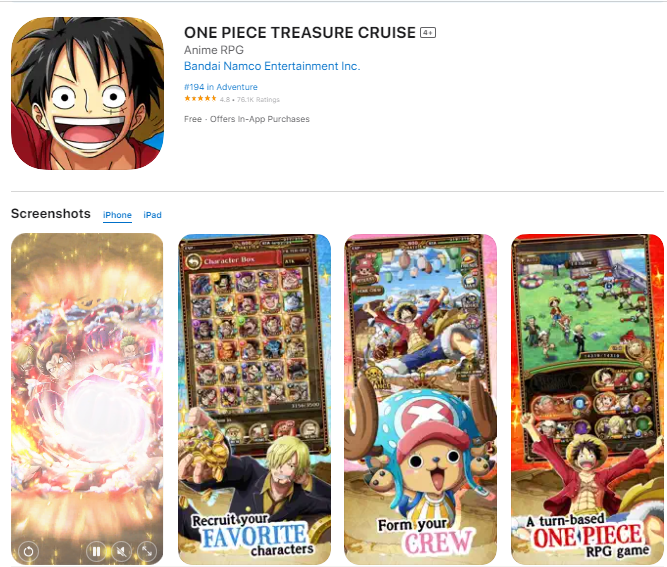 One Piece Treasure Cruise is truly a treat for sea lovers. The game is centered around the One Piece anime and you can work your way through the game to become a pirate king. You can try your luck with turn-based battle mechanics to fight against marines and pirates.
There are over 2000 characters to choose from for your role and to establish your team. Along the way, you and your team will encounter several One Piece characters whom you must defeat in a battle to take over their Wanted poster. As you clear a story mission on the One Piece Treasure Cruise, you get to unlock new characters whom you can dress up in outfits of One Piece characters the way you want.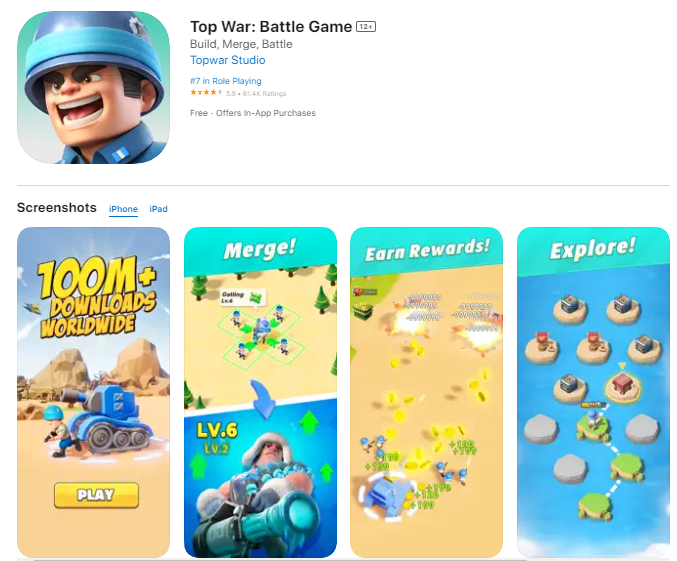 Top War is your game if you enjoy working on several strategies. The game transports you to a land of constant war. The land is ruled by tyrants and has refugees everywhere without hope for escape. You must work on becoming a fearless leader and the strongest commander to lead the refugees in their struggle.
You start the adventure on a deserted barren island and work your way to transforming it the way you want with decoration and buildings. You will use this land to enhance your power and train the troops. Top War allows you to try playing in different modes like Dark Forces and War Robots while also allowing you to create your own heroes to lead your troops to victory.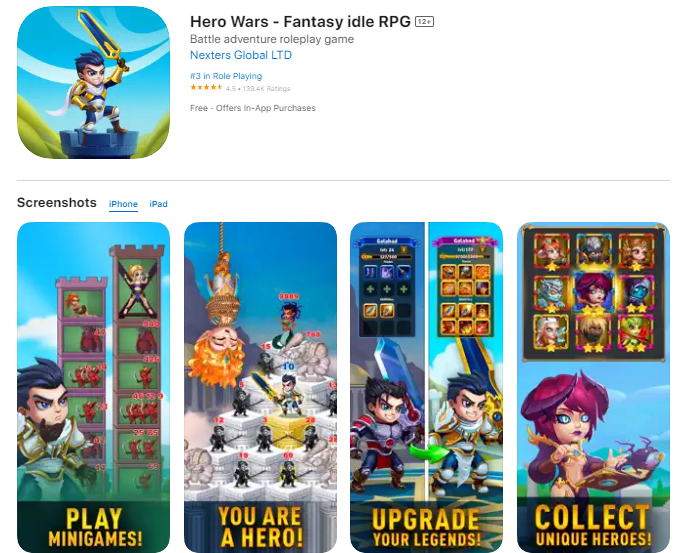 Hero Wars focuses on the enchanted Dominion lands that were once well-known for prosperity and peace until the merciless Archdemon troops invaded them with their terrible cruelty and force. It is time for you to rise to the occasion and be one among the Dominions and save your lands from the captors. The game keeps you hooked throughout, whether you want a few rounds of casual gaming or indulge in a major battle.
With Hero Wars, you can take on the role of one of more than 50 heroes, each of whom has a unique skill to his credit. The game supports eight game modes across 190 missions and 13 campaign chapters. You additionally get to participate in exciting events and win rewards for completing certain puzzles throughout the course of the game.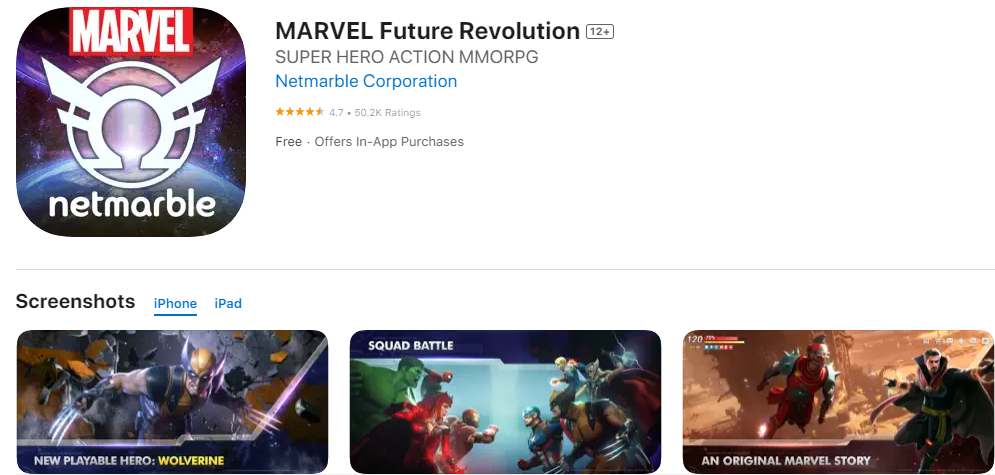 MARVEL Future Revolution offers a fascinating gameplay experience with various missions and storylines. The game allows you to take on the role of one of 10 Marvel superheroes and customize your costume your way. Your duty is to join Omega Flight in his mission to save the Earth from convergence threats with unwavering ferocity.
The game is enriched with 3D AAA graphics that makes it quite mesmerizing. You get to combat your enemies in true cinematic styles like a true hero on air and land. Enjoy playing MARVEL Future Revolution on your own as a single-player or with other players, thanks to the PvP content in squad battles.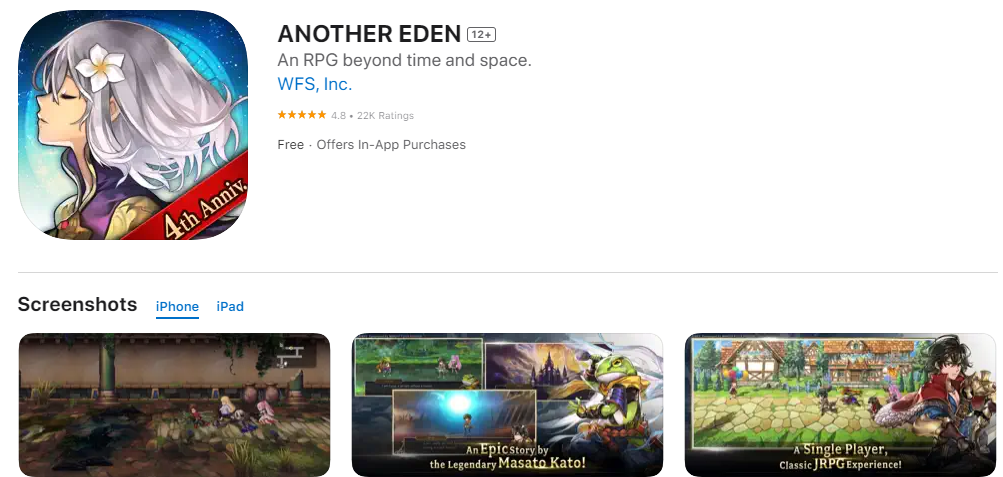 Another Eden takes you on a journey beyond space and time to save your future from getting lost. The game has a huge amount of unparalleled content that adds to the excitement and a boy and his sister as the main characters. The sister is blessed with several abilities that have not been unleashed.
In Another Eden, a beast king knows of these abilities and wants to use them to wipe out all humans from the world and make it a place only for beasts. You have to play the role of the brother trying to save his sister while a distortion takes place in space and transports you 800 years ahead. The day and night theme adds to the excitement of the game.
Conclusion
The number of RPG games is increasing by the day. They help you build on several skills, such as working as a team, enhancing relationships, and critical thinking and strategy-making skills. When you play the games, we are sure you will benefit from all these skills while you get an opportunity to play your favorite character simultaneously.
ABOUT THE AUTHORS
Elizabeth
Elizabeth is your trusted Apple product expert with a wealth of knowledge and experience gained from her tenure as an Apple authorized personnel. She's also a seasoned mobile phone, Samsung, and Android expert. With a keen eye for detail and a passion for all things Apple, Samsung, and Android, she is dedicated to providing you with accurate, reliable, and up-to-date insights. Count on Elizabeth to be your go-to source for expert advice on navigating the world of Apple technology, Samsung devices, and the Android ecosystem.
Bogdana
Bogdana is your technology expert, backed by a strong foundation in consumer electronics and a range of qualifications that make her a trusted source in the tech world. With a deep understanding of the latest advancements and a passion for simplifying complex concepts, Bogdana is your go-to authority for demystifying technology and keeping you informed about the ever-evolving digital landscape. Trust her to deliver reliable insights and expert guidance to help you navigate the world of consumer electronics and beyond.