X
Our Editorial Process
Each year more than 60 Million users visit Technobezz to solve a problem or research a product. Our goal is that everyone finds what they are looking for, and that is why we cover a variety of products, problems, and solutions on our website.

Writing an article that contains a lot of valuable information may seem simple. But when the article is written, the story doesn't end. We are constantly updating the content so that you can always get up-to-date and accurate information.
---
Technobezz's Editorial Guidelines
Receipt apps have found their way into the world of cluttered receipts that swell up your wallets and handbags. Preserving receipts until you submit them for encashment, especially work-related ones, can be cumbersome. You lose the receipt; you lose the payback.
Less paperwork reduces manual intervention and labor costs. Receipt scans assure the preservation of expenses you have incurred and help you retrieve the information when required.
With people moving online for almost all their needs, receipt apps help to secure all the receipts of your purchases for posterity unless you decide to delete them.
Here are some of the best receipt apps.
Easy Expense is an ad-free app that is adept at cropping the receipt to precision to be saved on its servers. An attractive feature is its offline functioning. The Easy Expense app secures all your receipts in an organized manner. It is known for grouping receipts into export reports, making it very convenient to present them as invoices.
This app labels your expenditures with a category and a vendor. You can avail of quarterly and annual summaries exported in a CSV format. The app creates very insightful charts that assist you in managing your cash outflows effectively. Rest assured that this app secures all your data to the cloud for those who lose their phones.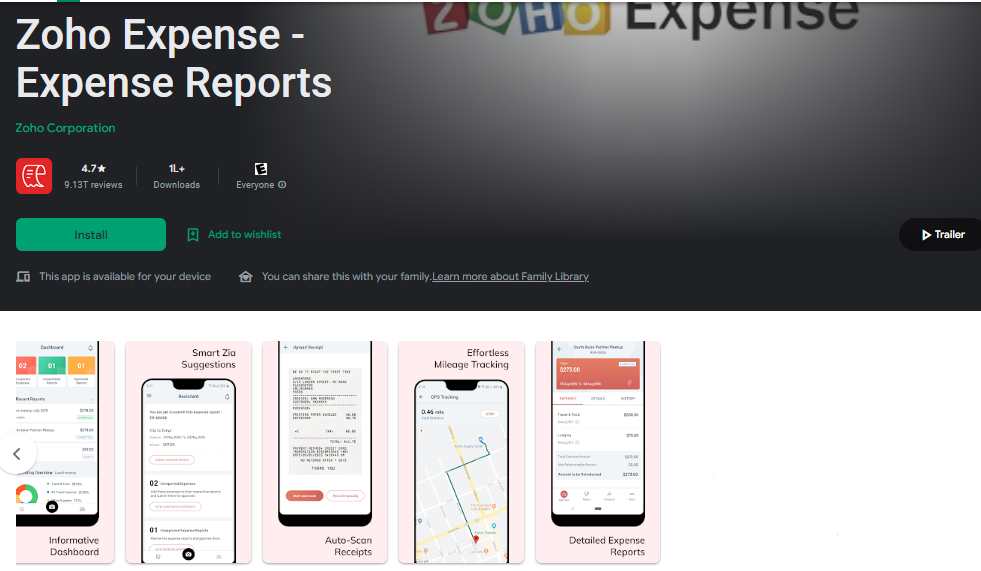 Mention SSL-level security and Zoho Expense comes to mind immediately. Zoho Expense is a boon for professionals who are always on the move, enabling automated recording of their receipts. It provides its users with a dashboard to monitor the updates on their submitted receipts.
Unlimited scanning is one of the most striking features of the Zoho Expense app. The app is known for creating error-free reports in sync with receipts scanned for speedy approval. This app makes life very easy for employers and employees, simplifying the reporting of expenditures incurred and easing the approval process. Its end-to-end encryption is well complemented by its on-the-spot recording of your expenses.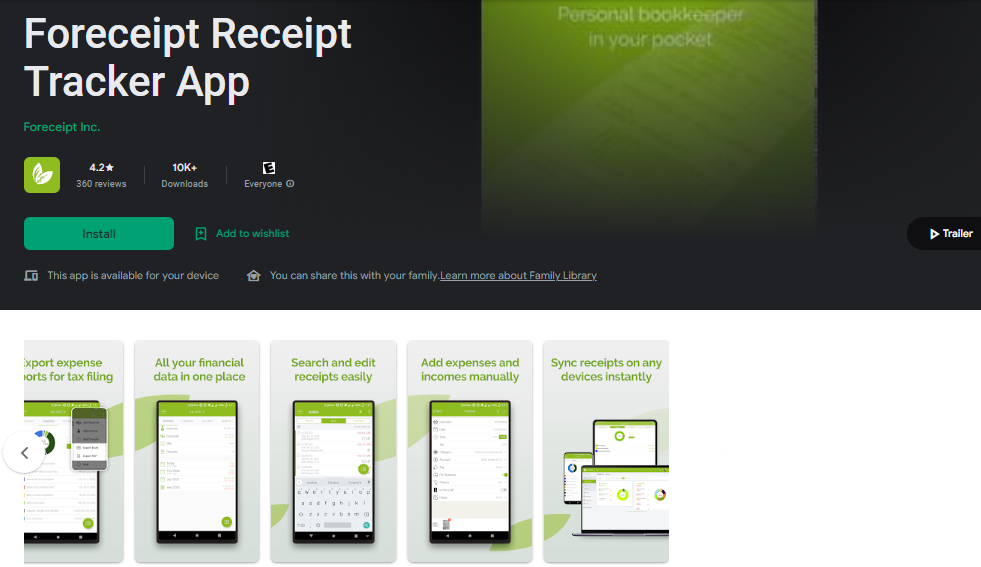 The OCR technology of the Foreceipt app is a one-stop solution for scanning all your invoices, bills, and financial receipts and even assists you to manage your money better. If you are accustomed to using excel spreadsheets, this app will only enhance the maintenance of your expenses in the most effective manner.
Foreceipt functions as a wonderful budget planning agent and keeps track of all the costs you incur. Speedy processing of receipts and flawless securing of data form the hallmark of this app which entails some very premium features as well. With more than half a million users, this app also detects duplicate receipts, generates your expense reports, facilitates the import of your bank transactions, and enables category customization per your business requirements.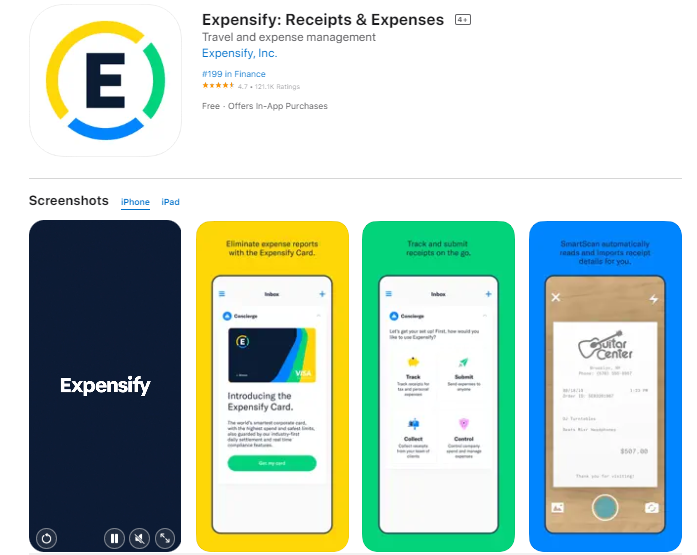 Say goodbye to physical receipts with Expensify, one of the most highly-rated apps that makes physical receipts redundant. From banking to booking an Uber, Expensify is a digital panacea for scanning receipts and their settlement. Expensify aids in tracking your billings, automates your financial data securely, and is reputed for its one-click receipt scanning feature.
Expensify is the ultimate pre-accounting app that tracks your expenditures and creates error-free expense reports. It also assists with integrating your bank cards, reimbursements, and functions effectively, even when offline. Crafted with GPS technology, this receipt app tracks all your business travel expenses, maintains a record of the distance traveled, and even helps with the conversion of currencies in alien lands.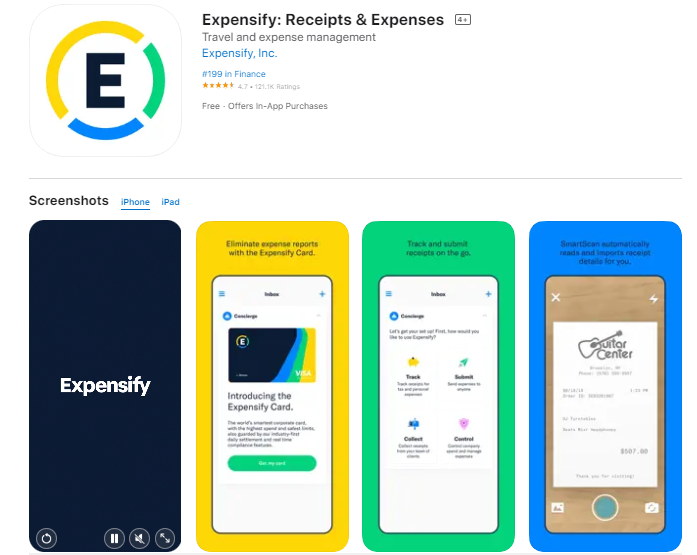 Scanning your data while on the move is made possible by Evernote Scannable. This includes conference notes and highlights of meetings, business cards, and even photographs from the LinkedIn platform. Better known as a note-making app, you can always access your insurance, healthcare, warranty, and every handwritten note instantly.
Evernote Scannable aids its users in creating their individual database of contacts, be it professional, personal, or individuals sharing similar interests. Store your favorite newsletters, journals, to-do lists, and even favorite haunts in the app to access them whenever required. You can also automate events by saving the links you upload to your social media accounts. Evernote Scannable is your friendly confidante for various activities.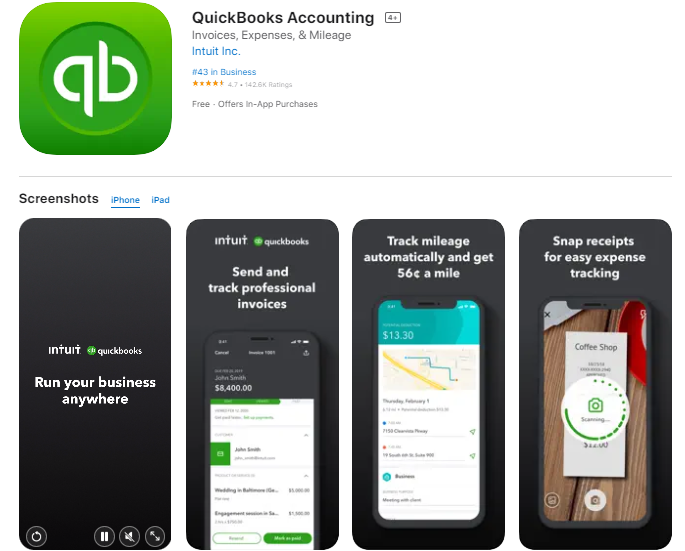 If you are a small-scale business entrepreneur, the QuickBooks Accounting app can resolve all your financial transactions in real time. This app gives you an insight into all your commercial expenditures and furnishes you with an organized categorization of them. Manage your reports, invoices, and employee reimbursements promptly and flawlessly. You can also run reports, capitalize on tax deductions and track your travel miles without errors.
The QuickBooks Accounting app is your personal bookkeeper and bears the onus for all your bookkeeping responsibilities. The app syncs seamlessly with all your devices, and you can get an insight into your profit and loss status on the go. This enables you to make timely and appropriate business decisions and enhance your futuristic goals accordingly.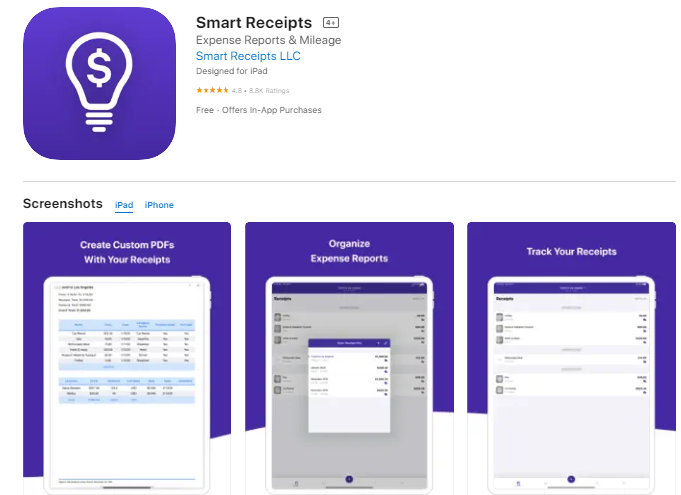 Smart Receipts is an open-source app that enables CSV, ZIP, and PDF reports. You can share these with your various email accounts. This is unique in offering 20 default data types to assist you in efficiently producing precision reports. This app enables importing current images onto your phone and maintains details of the distance you traverse.
Smart Receipts is adept at creating expense report folders to tag your receipts and payment methods. This entails an automated feature to process exchange rates and provide backup support through Google Drive. From customized reports to smart predictions in accordance with earlier receipts, this app performs all its functions in a time-efficient and impressive manner.
Conclusion
Receipt apps have changed the landscape of manual receipts with zero errors. This has resulted in less paper usage, reduced manual labor, and reduced costs. These apps assist you in creating all your reports, updating them, and accessing them whenever you need them. Receipt apps have proved to be a blessing in disguise for big and small-scale businesses.