X
Our Editorial Process
Each year more than 60 Million users visit Technobezz to solve a problem or research a product. Our goal is that everyone finds what they are looking for, and that is why we cover a variety of products, problems, and solutions on our website.

Writing an article that contains a lot of valuable information may seem simple. But when the article is written, the story doesn't end. We are constantly updating the content so that you can always get up-to-date and accurate information.
---
Technobezz's Editorial Guidelines
Package tracking apps keep you updated about the status of your package during transit right
Package tracking apps keep you updated about the status of your package during transit right from the source to the destination. They will help you review your past orders as well and resolve any delivery-related issues as well. With the package tracking apps, you don't have to worry about the status of your parcel anymore.
Both Android Play Store and Apple App Store have several package tracking apps, with each app competing with another to provide the best service. You can use this article to gain insight into seven of the best packaging tracking apps.
Best Packing Tracking Apps for iPhone and Android Users
Route – Best Package Tracker App to Track Multiple Shipping Carriers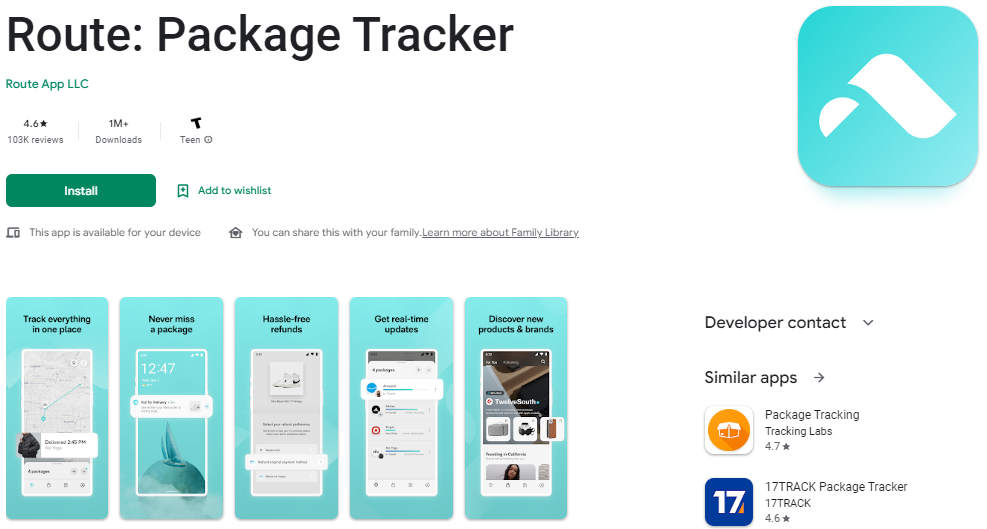 Route saves you the hassle of wondering what happened to your parcel after you have placed an order. With its wide connectivity to several online stores and shipping carriers, this app keeps you notified about the status update in real-time, right from when the package is shipped until it arrives at your doorstep.
The Route app has an excellent stored and organized backup of your order history. This saves you time spent searching the details of each order separately. Also, if you have a damaged or lost parcel issue, you just have to file a claim with the associated vendor and the app will resolve the issue for you.
AfterShip Package Tracker – Best Package Tracker App with Live Map Tracking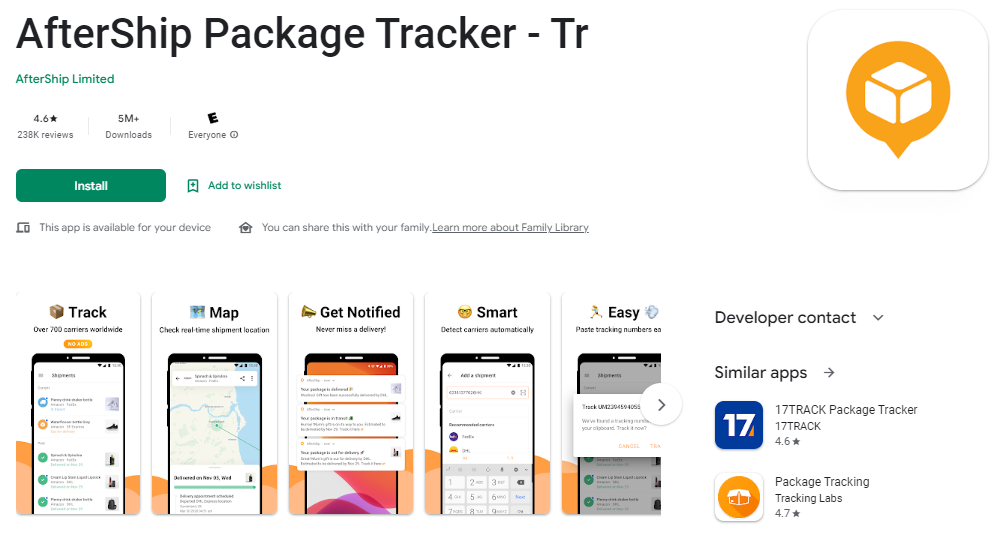 AfterShip Package Tracker allows you to keep track of any shipments or online orders. You can use the app efficiently for both local and international orders equally well. The live map feature helps you identify exactly where your consignment is.
By signing in with your Gmail ID, you can get started using the AfterShip Package Tracker app. It's as simple as that. The app offers notifications for eight primary order delivery statuses across the transit journey and identifies the carrier easily from the tracking number. This will allow you to share the tracking link with others.
Parcels – Best Package Tracker App with Tracking Number Import Functionality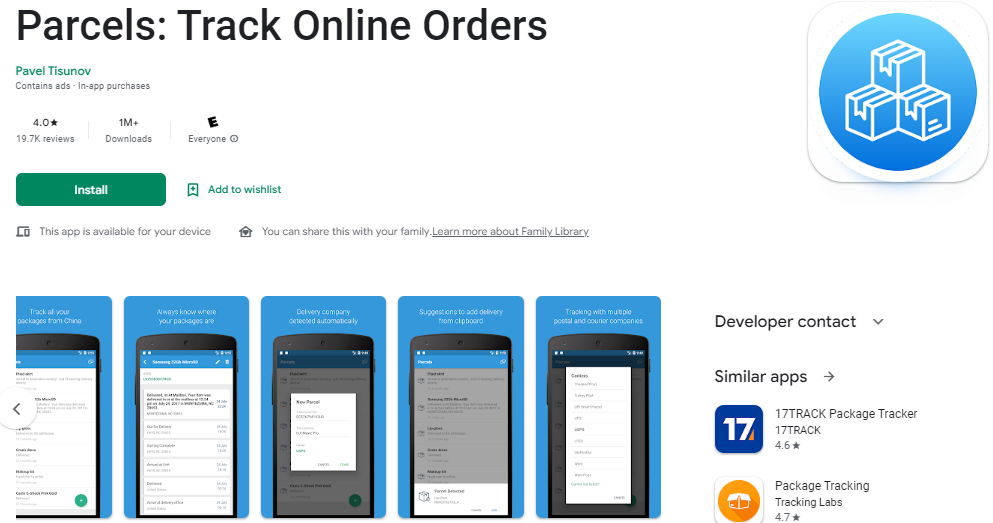 Parcels keep track of your parcel from a huge database of courier services and e-commerce portals. The tracking number import feature saves you the time needed to enter the tracking number manually with this app. You can import the tracking numbers of the consignments along with their names.
The Parcels app helps you get an idea of the estimated delivery date for selected consignments. The app automatically retrieves the sender's country, destination country, and carrier with the tracking number input. You can also use the app to understand the package image and in-between stops during transit.
Slice – Best Package Tracker App with Recall Alert Monitoring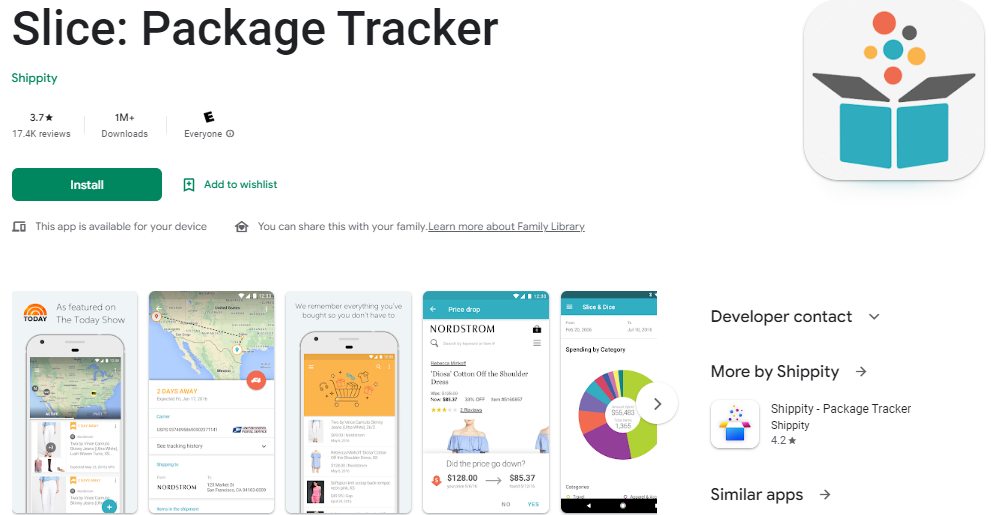 Slice helps to process the order status for your consignment from top shipment carriers and over thousands of online retailers. The push notifications from the app keep you updated about the order status from time to time. You are also saved the need to enter your tracking number repeatedly with its automatic tracking support.
The Slice app continues to serve you after consignment delivery by looking out for product recalls and keeping you informed about the same. The app also notifies you of price drops that you have bought from certain retailers so that you can claim price adjustments.
OneTracker – Best Package Tracker App with Email Forwarding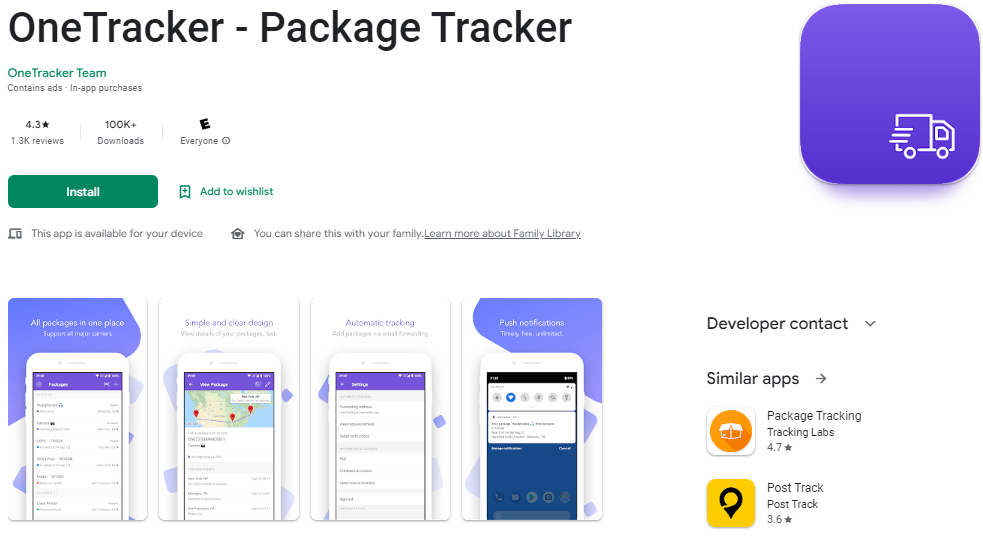 OneTracker has a clear and simple interface that makes it easy to use by helping you view essential tracking information. The app has rendered optional map support for faster viewing of essential tracking information.
You can forward all your consignment-related emails to an email ID generated by the app for automatic tracking without searching through your inbox. Adding packages to the existing consignment is easy with the OneTracker app using automatic clipboard detection and a barcode scanner. Push notifications ensure that you are kept updated from time to time about your delivery status.
Pkge.net – Best Package Tracker App with Delivery Forecasting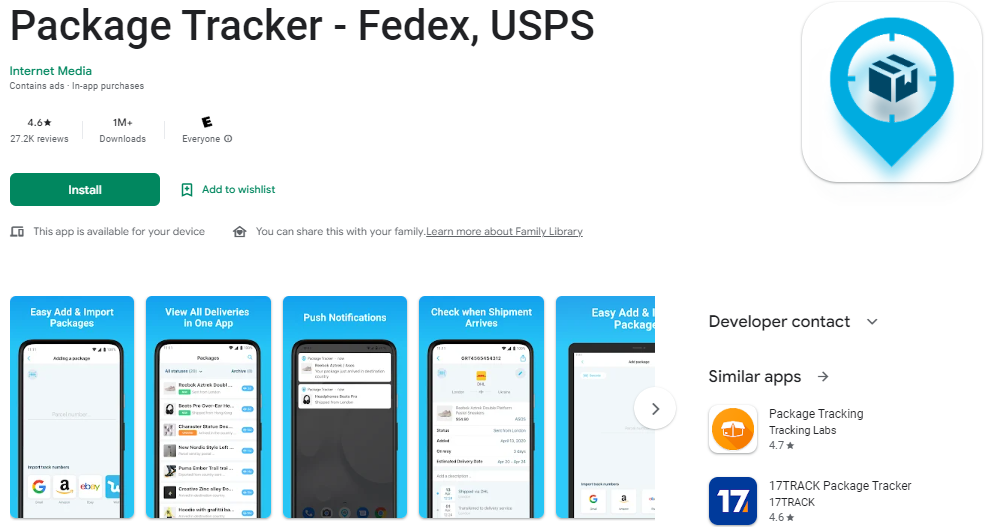 Pkge.net helps you keep track of your mail, parcels, and just about any consignment from across the globe by various carriers. The app keeps the tracking experience hassle-free with just tracking number input and no redundancy or built-in ads.
Once the tracking number is saved in the Pkge.net app, it will keep giving you timely updates about the consignment status. You can track up to 15 consignments at a time and check on the delivery statuses manually. The app also gives you a delivery forecast of when to expect the consignment at your doorstep.
Package Tracker – Best Package Tracker App with No Ads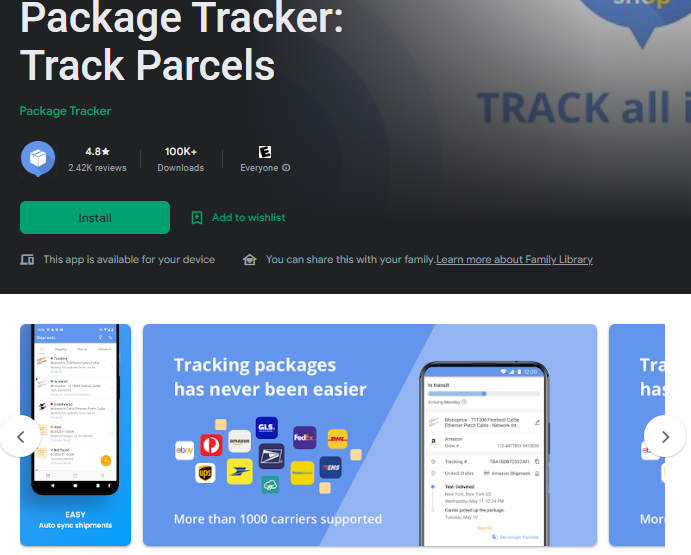 Package Tracker ensures that you enjoy a seamless experience with no ads at all to interrupt your tracking. You can track consignments and orders from worldwide stores and carriers. The app allows you to track deliveries and packages with a QR code or barcode scan.
You can use the Package Tracker to filter tracking numbers based on parameters such as carrier, package status, updated date, and more. The app also supports adding and editing memos for tracking numbers individually. Additionally, the app lets you know when a delivery attempt is unsuccessful and the parcel has been in transit for longer than extended.
Conclusion
Package tracking apps not only allow you to assess where your parcel is currently located but also handle other issues related to delivery such as damaged, stolen, or lost items. Moreover, they serve as a one-stop solution to track all your consignments without having to look up individual tracking details in your email. Take your pick from one of the above apps and get started with the tracking immediately.