As the world is becoming more digital every day, old norms are being replaced rapidly. Meetings are becoming
This is a sponsored post. Opinions expressed by sponsors are their own.
As the world is becoming more digital every day, old norms are being replaced rapidly. Meetings are becoming video calls, discussions are becoming group texts, and pitching ideas are becoming presentations. Suppose you are a part of this digital world in the form of a corporate worker, sales pitcher, business professional, teacher, or even a student. In that case, you must have thought about using presentation templates. Building a presentation from scratch takes time and requires graphic and presentation designing skills. So why not use PowerPoint templates?
PowerPoint templates help you build business presentations without investing too much time in designing your presentation. Using a presentation template can save a lot of your time and act as excellent inspiration for your content. We understand that finding high-quality templates online can be a daunting task!
So, we found the best presentation template library on the internet for you SlideUpLift.
What is SlideUpLift?
SlideUpLift is an online library of 30,000+ engaging presentation templates powered by PowerPoint specialists and business professionals. Their presentation templates are based on the principles of vision science and storytelling to cover all business topics. The templates are categorized based on the needs of various business professionals like Project Managers, Entrepreneurs, Marketing Managers, HR Managers, and Finance Managers to make your search for the perfect presentation template an effortless experience. There is a vast collection of PowerPoint graphics like icons, silhouettes, isometrics, etc., to choose from.
Users can download the desired template or whole presentation deck from the library and edit it to suit their business needs. SlideUpLift even provides a vast collection of free PowerPoint templates to get you started.
What makes SlideUpLift your go-to option?
SlideUpLift is an intuitive, easy-to-use online platform for PowerPoint templates. A few notable features are:
Vast Collection of Ready-To-Use Templates   
SlideUpLift provides a diverse and varied collection of pan-industry templates to suit all presentation needs. Templates range from Executive Summaries, SWOT analyses, Timelines, Roadmaps, Strategy, and many more. Some of their most popular templates are as follows:
Executive Templates – You can choose from a collection of 100+ executive summary templates to suit your business needs. Whether it is a business plan executive summary, executive financial summary, or marketing plan executive summary, you will find plenty of executive summary templates to choose from.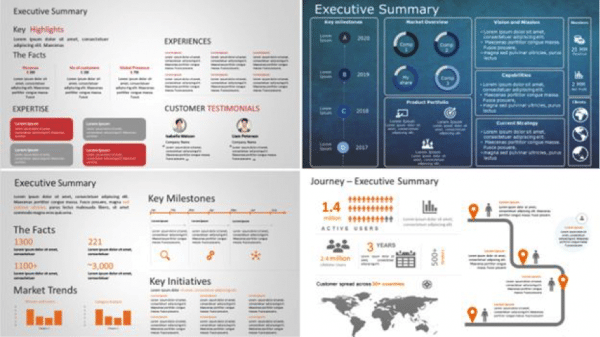 SWOT Analysis – SlideUpLift library offers various SWOT Analysis templates to showcase your business analysis and Personal SWOT. You can even choose animations and other creative designs to create impactful SWOT presentations.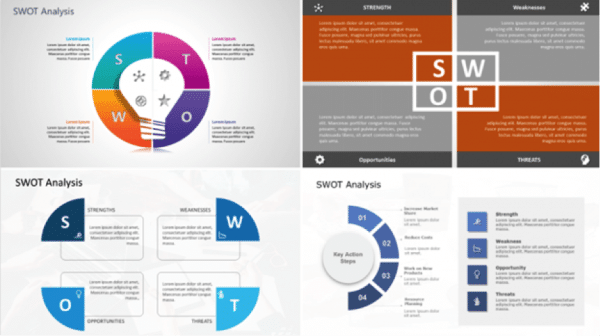 Case Study Templates – Creating a presentation for a case study can be challenging. SlideUpLift provides a comprehensive and unique variety of case study templates that help in presenting client relationships, business, marketing success stories, etc. They also offer engaging animations for making dynamic case study presentations.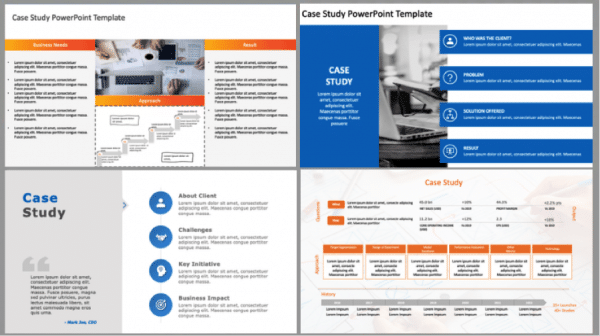 30 60 90 day Plan – These templates are often used to showcase your 30 60 90 day plan as a new manager. SlideUpLift has a dedicated library of different types of 30 60 90 day plan templates ranging from 30 60 90 sales plans, 30 60 90 business plans, 30 60 90 day plans for the interview, 30 60 90 day marketing plans, etc.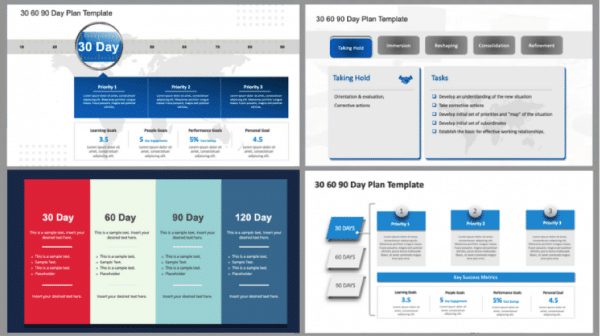 RoadMap & Timeline Templates – Roadmaps are immensely popular to showcase strategy, milestones, and business plans effectively. SlideUpLift has an extensive collection of Roadmap and Timeline templates for presenting your strategies & planning creatively.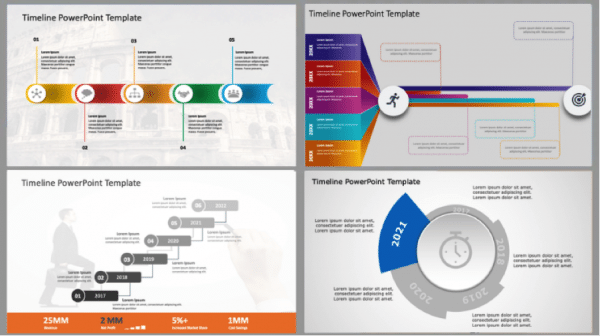 PowerPoint Themes – SlideUpLift themes provide you with a head start in making impactful presentations as you don't have to start from scratch. They provide highly curated ready-to-use PowerPoint themes like – Business proposals, Project planning, Project Status review, and SMART goals, to name a few. These themes are a great starting point for making your presentations and boosting overall productivity.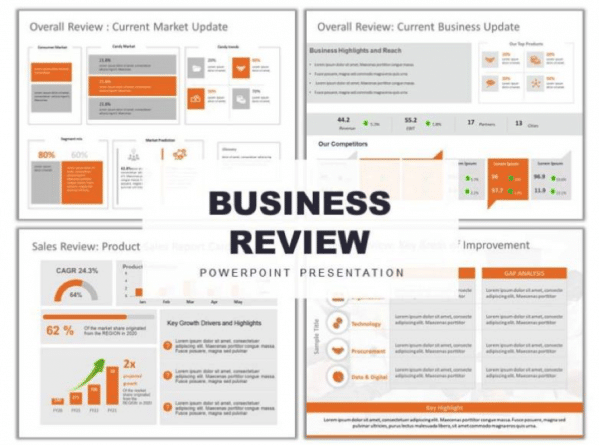 Presentation Graphics – SlideUpLift provides several presentation graphics like icons, silhouettes, isometrics, charts, maps, etc. These presentation graphics liven up your slides resulting in an increased engagement from your audience.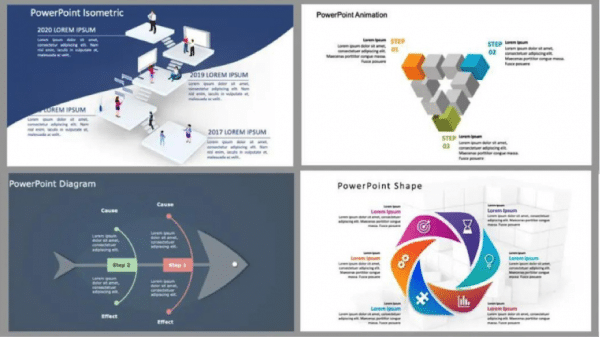 PowerPoint Add-in– SlideUpLift also provides a PowerPoint add-in designed to be seamlessly integrated with PowerPoint. Users can browse and download their favorite templates directly from PowerPoint.This feature is available with any membership plan you purchase. 
Seamless Integration with Google Slides – All SlideUpLift templates are compatible with google slides making them highly convenient to use at any time and from anywhere. It can be beneficial to business professionals who need to present more frequently and always be on the go.
SlideUpLift Blog – SlideUpLift has a very well-curated blog that is not only highly informative but also serves as a great place to gain insight into effective presentation building. It consists of several tips, tricks, and articles that every presenter must be acquainted with.
Pricing
Price is an important aspect that comes to mind when opting for something new, and SlideUpLift provides some fantastic features for this.
SlideUpLift is the only platform that offers the flexibility to purchase either one template or membership by offering both Add to cart feature and membership plans.
SlideUpLift's pricing is super affordable, with templates priced as low as $3.99 and highly affordable membership plans cheaper than most other template providers on the market.
To conclude, we can say that if you are looking for PowerPoint templates to save effort and time and make your presentations impactful, you should go for SlideUpLift. It can help you create compelling professional presentations with several visual tools and aids, as per your choice, at a highly affordable price. SlideUpLift provides you with a wide variety of templates, and you will find an ideal one for your presentation needs.
---