X
Our Editorial Process
Each year more than 60 Million users visit Technobezz to solve a problem or research a product. Our goal is that everyone finds what they are looking for, and that is why we cover a variety of products, problems, and solutions on our website.

Writing an article that contains a lot of valuable information may seem simple. But when the article is written, the story doesn't end. We are constantly updating the content so that you can always get up-to-date and accurate information.
---
Technobezz's Editorial Guidelines
It is evident that getting a parking space in New York City is nothing less than a nightmare. Besides being a dense city, it is also a major tourist attraction in the US, eventually worsening traffic and parking problems. It could take hours to find a decent parking space in the city.
However, with the right tools, you can find a good parking space for your vehicle within a few minutes. Listed below are the most used and best NYC parking apps for the iPhone. Pick the one that you think is the best of the lot.
Best NYC Parking Apps for iPhones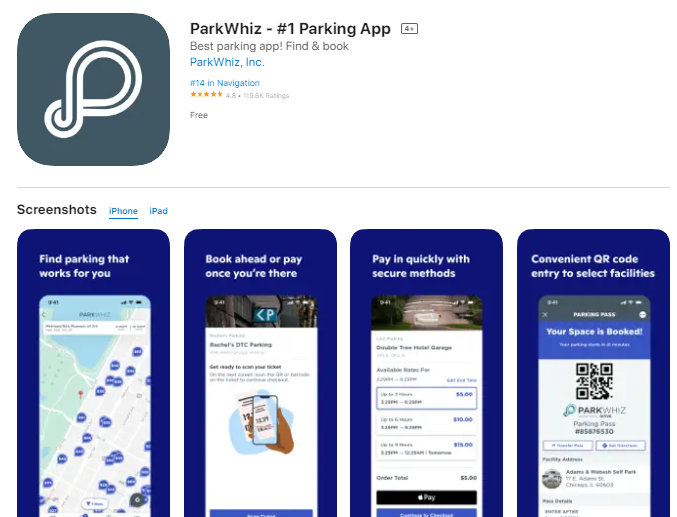 ParkWhiz is a unique NYC parking app that helps you identify and locate open parking spaces in many cities in the US, including New York City. The app is too simple to use. Just enter the time and your destination and it will show nearby parking spots within a few minutes.
ParkWhiz collaborates with many spots in parking garages across America, so you can expect the best prices. The app also allows you to pay in advance to reserve your slot for the day. If you are in another city, enter your destination and check what's available. Clear descriptions and reasonable pricing are a bonus. Download ParkWhiz to take the stress out of parking in NYC.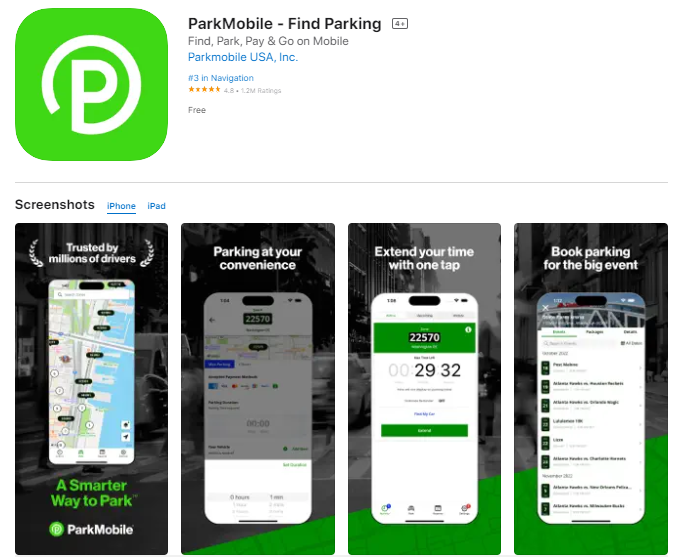 ParkMobile is a highly recommended NYC parking app you can find, with more than 20 million users. This app helps you to easily find locations to park your vehicle anywhere in the city, in garages or on the street.
The best part about ParkMobile is their excellent customer service that operates 24/7. They help resolve or negotiate just in case you have any parking issues. If you want to reserve a parking space in advance near garages and stadiums, there is an option for that too.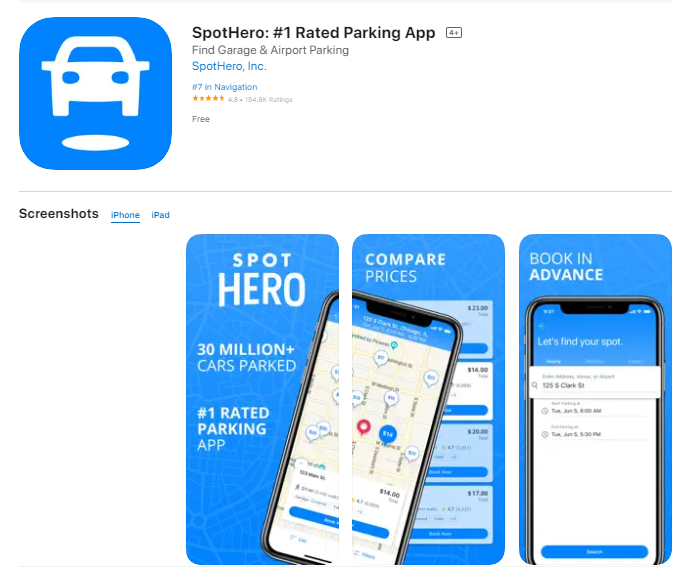 SpotHero is a great parking app that allows you to find open and free parking spaces. The app is packed with additional features such as convenient group parking. Up to five cars can be added to a group and you can easily manage the parking space.
All you need to do is choose the date and time you want the parking space, and the app will display the prices and location so that you can compare and make a good choice. Advance booking of your parking space is possible as well.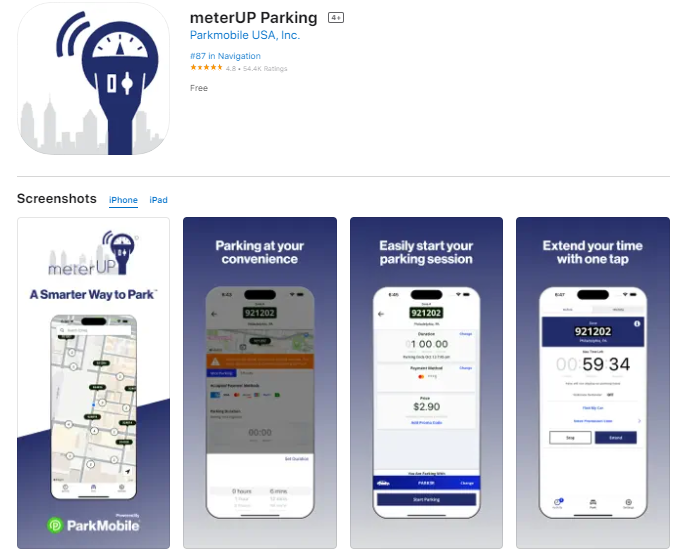 meterUP Parking is a free app that lets you pay for and park your vehicle in a suitable place with just a few clicks on your smartphone. Furthermore, you can also extend your parking duration right from the app. Aside from this, one account can store up to five cars.
The unique parking app sends you customizable notifications when your parking session is about to expire, giving you enough time to arrive at the parking spot without delay. Using the meterUP Parking app, you can park your vehicle in more than 3000 locations, including airports, universities, and venues.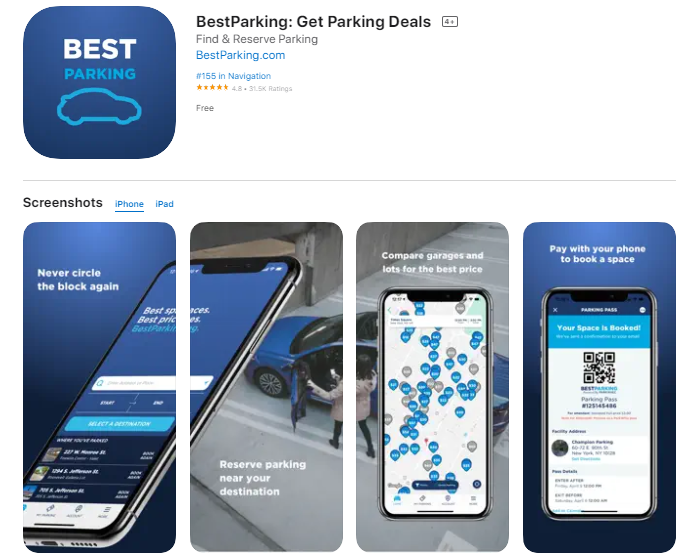 BestParking is another amazing NYC parking app that allows you to quickly find an appropriate parking spot. The app comes in handy when you want to compare parking prices, thereby helping you to get the best price.
In addition, using BestParking, you can book a parking space at airports, which is a rare feature. The app makes it super easy to "sign in" to your parking spot using the digital parking pass.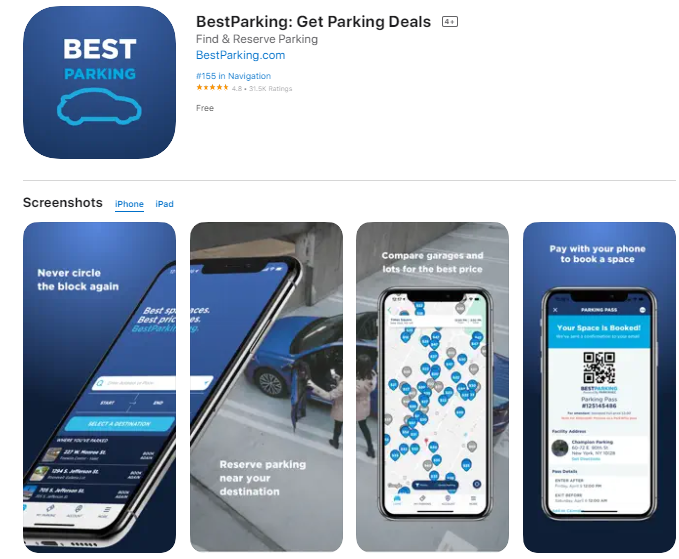 iParkit is a one-of-its-kind parking app that gives you two options to park your vehicle: Express and Prepay. The company seems to own all of the garage spaces where iParkit is used. In other words, you are assured of a great customer experience.
If you use the prepay option, you don't have to deal with the headache of buying tickets and messing with your card at the pay station. If you don't want to make a reservation, go with iParkit Express. All you need to do is scan for garage access and make the payment as you go.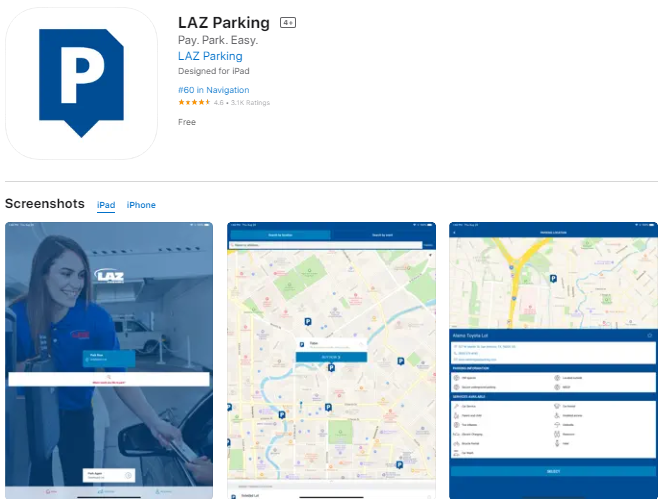 Whether you are looking for convenient parking, parking at best pricing, valet parking, or parking garages, LAZ Parking app is your go-to app. The app is simple to use and provides a range of features that make parking quick and super convenient.
LAZ parking owns and operates a myriad of parking facilities in the US. The good news is that you get direct pricing, which means you get the best price. There isn't any middleman involved. With this app, parking is a breeze.
Conclusion
It's obvious that technology has made everything easy. Today, parking has tons of apps that not only save your time but money as well. Our well-researched list of the best NYC parking apps for iPhones will surely help you find a great parking app to locate a nice space in NYC to park your car.
Was this article helpful?
This helps us improve our website.