X
Our Editorial Process
Each year more than 60 Million users visit Technobezz to solve a problem or research a product. Our goal is that everyone finds what they are looking for, and that is why we cover a variety of products, problems, and solutions on our website.

Writing an article that contains a lot of valuable information may seem simple. But when the article is written, the story doesn't end. We are constantly updating the content so that you can always get up-to-date and accurate information.
---
Technobezz's Editorial Guidelines
While modern smartphones come with built-in high-resolution cameras, if you are a person
While modern smartphones come with built-in high-resolution cameras, if you are a person who is creating video content for vlogs or social media projects, extra help may be needed. This is where a third-party video recording app comes in. This versatile app helps you access several additional tools used by professional videographers.
Here, we have given an exclusive list of the most used and recommended iPhone apps for video recording. Read on to learn more about the special features of each app.
Here are the Best Video Recording Apps for iPhone: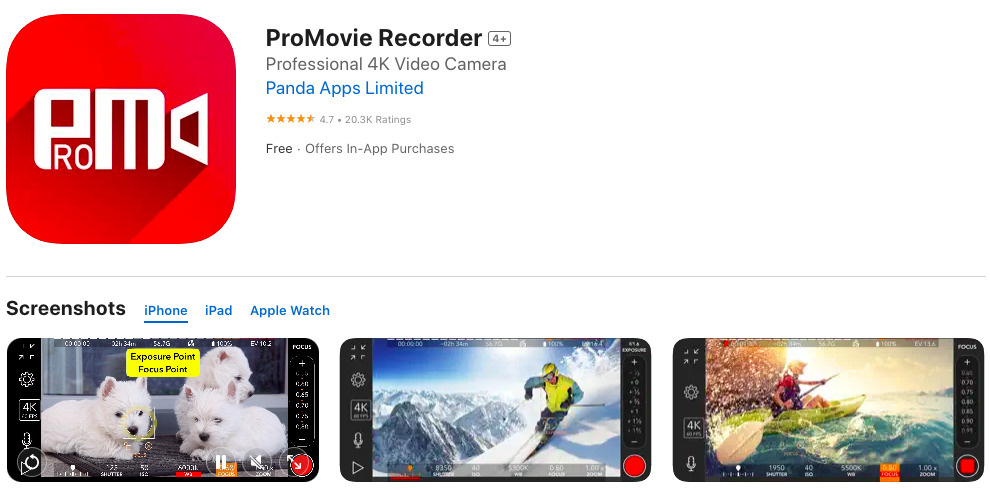 ProMovie is a great app that is ideal for hobbyists and students who wish to explore a hi-fi video recording app. The app is inexpensive with a simple interface but boasts numerous features.
The app displays the battery level, exposure settings, a light meter, and the phone memory available right on the mobile screen. You can also adjust the shooting parameters with ease. With a great built-in stabilizer, ProMovie is a "must-have" video recording app for beginners.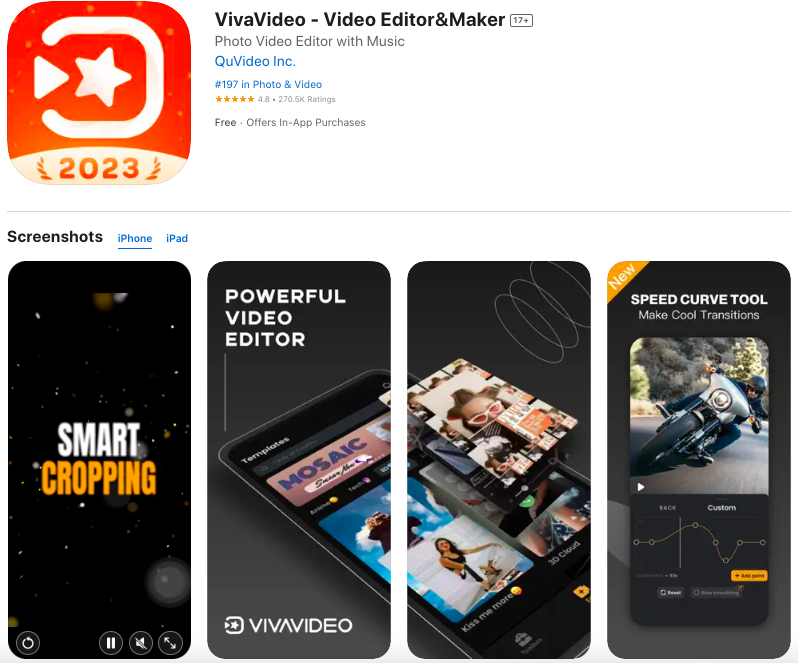 VivaVideo is a robust and user-friendly video editing app that not only allows you to record videos but edit those videos with a variety of options. Anyone can easily use this app by cutting and combining simple and intuitive clips. This app provides unlimited editing fun for professionals with several high-end editing functions.
Furthermore, you can share your videos directly to Instagram Reels. Also, the app allows you to translate all subtitles with a single touch! Download this amazing video editing app right now and start creating stunning videos.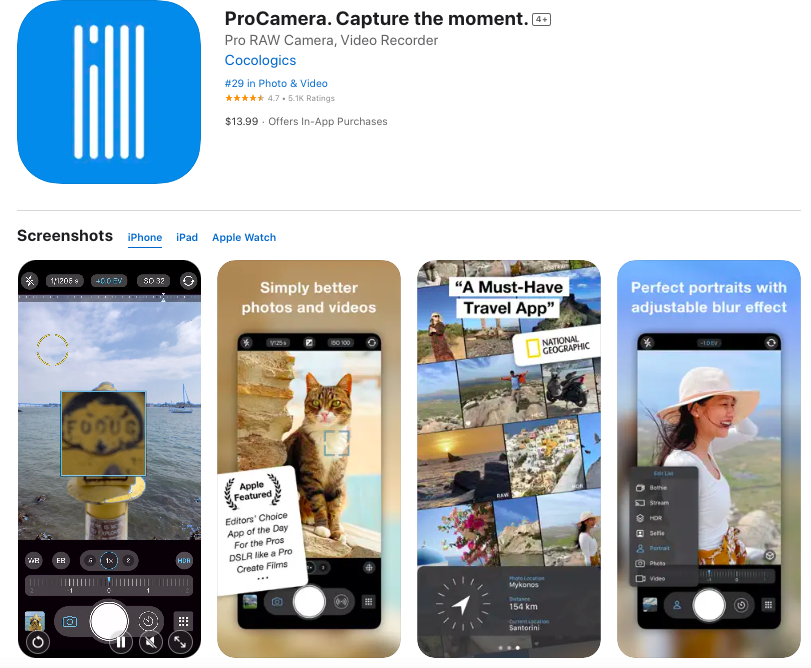 ProCamera is an advanced iPhone app that offers the user a range of shooting options. Its compact program interface makes it easy for anyone to use. ProCamera comes with various tools and settings, including night mode and HDR and QR code scanner.
ProCamera has all the tools to create a phenomenal photo and video: shutter speed, white balance, ISO, temperature, an inclinometer, software stabilizer, and much more.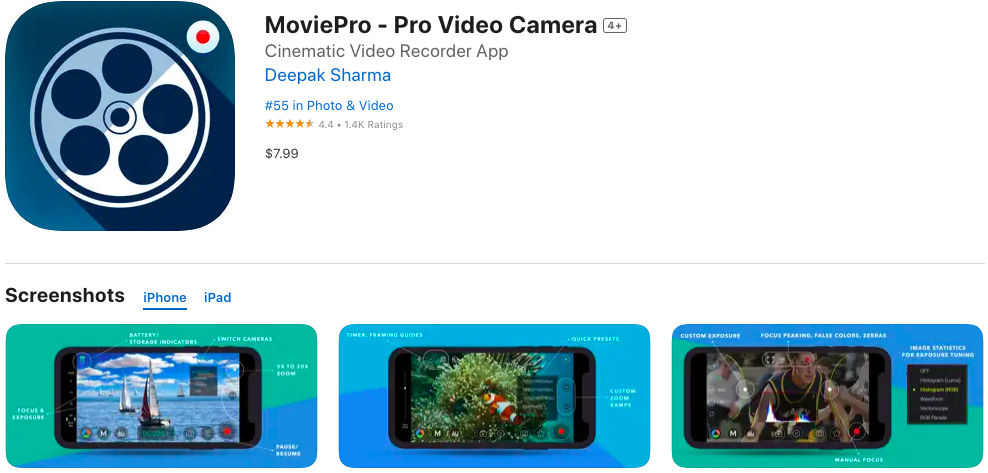 MoviePro is one of the most recommended video recording apps that will let you change almost every aspect of the camera settings when shooting videos on your iPhone. You can even control the audio quality!
The Spy mode is a unique feature in MoviePro that allows you to turn your phone into black mode when you continue to record videos in the background. Packed with numerous useful features, this app is a good bet if you are looking for the best iPhone app for video recording.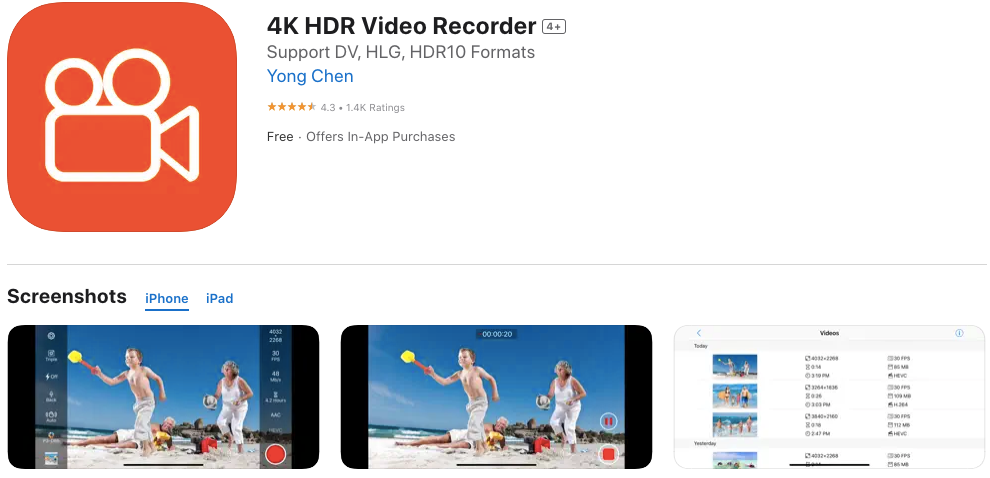 Vlog Star is a one-stop shop video editor for Vloggers and YouTubers. Whether you want to create some amazing video content using your iPhone or make quick, amazing edits with the shots on your phone camera, don't look beyond Vlog Star!
Vlog Star is a haven for YouTubers. Myriads of exciting features include YouTube SEO, intro maker, reaction cam, thumbnail maker, smooth slow-mo, YouTube channel kits, keyframe, doodle, and chroma key. Vlog Star has all that is needed for extraordinary video editing.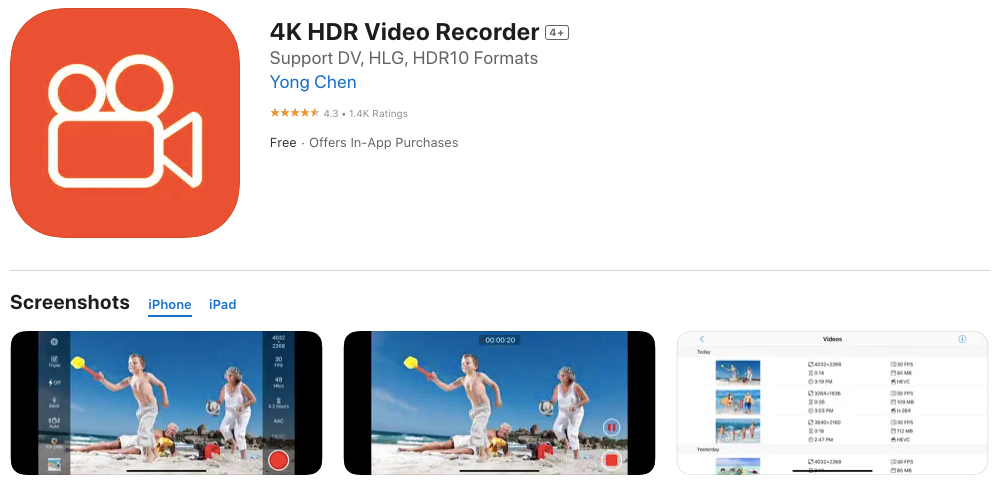 4K HDR Video Recorder is an excellent app designed to enhance your iPhone's video-capturing capabilities. The app supports several unique functions that include capturing a maximum 4032x3024 resolution, switching between microphones and multiple cameras, getting better video quality even in low light environments, frame rate, pausing and resuming recording, and lots more.
You can save the captured videos in the Photo Library or the document directory in the app. The 4K HDR also allows you to play, browse, share, or delete videos from the app itself.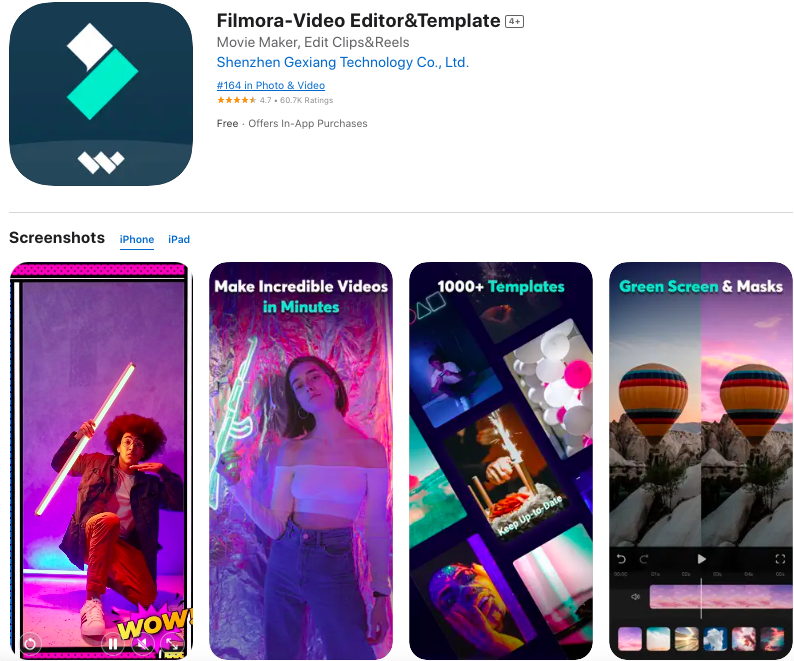 FilmoraGo, as the name implies, helps you create videos that match the brilliance of new-age movies. This easy-to-use video and photo editor is loaded with many features that can make you as creative as possible. With these options, you can make incredible videos in a few minutes. There are numerous templates you can choose from to record videos. Its advanced camera features offer you double-take and multi-cam options as well.
Conclusion
Start using any of the best video recording apps for iPhones listed above to create high-quality videos and explore your video shooting skills. Download, explore, and enjoy the app that best suits your needs and preferences.