X
Our Editorial Process
Each year more than 60 Million users visit Technobezz to solve a problem or research a product. Our goal is that everyone finds what they are looking for, and that is why we cover a variety of products, problems, and solutions on our website.

Writing an article that contains a lot of valuable information may seem simple. But when the article is written, the story doesn't end. We are constantly updating the content so that you can always get up-to-date and accurate information.
---
Technobezz's Editorial Guidelines
The advanced navigation features in smartphones have proved to be a boon. On the iPhone, you get to use some of the best GPS apps that have been built so far. Unlike most other GPS apps, these apps do not consume a lot of battery life.
Best GPS Apps for iPhone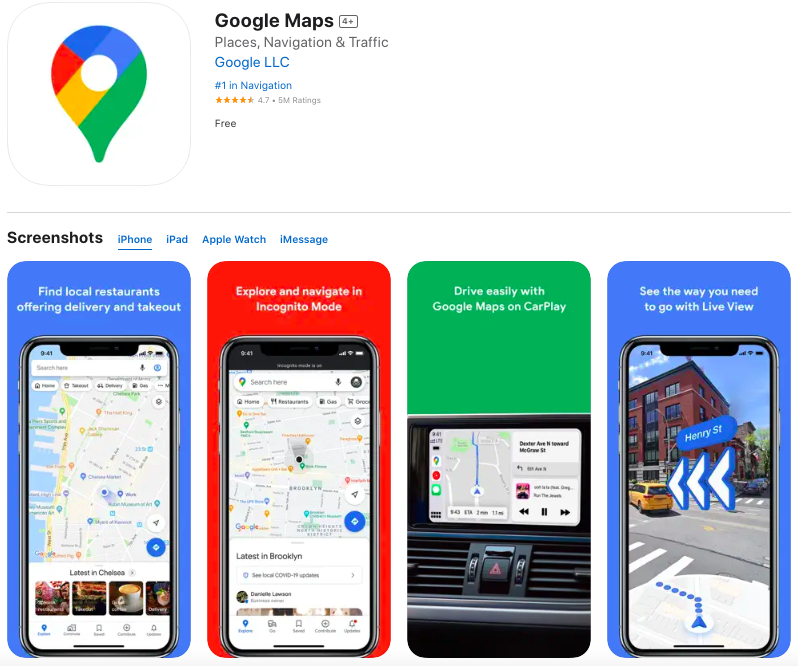 Whether you go to the Play Store or the App Store, you will find Google Maps listed as the most downloaded GPS app. While the brand name has contributed to its widespread acceptance, one cannot deny the fact that its features are very useful.
Whether you are trying to find out how dense the traffic is a few miles away or need to be on the correct route to your friend's house, you can reach out to Google Maps for help. The maps you will see on this app are very detailed and easy to comprehend.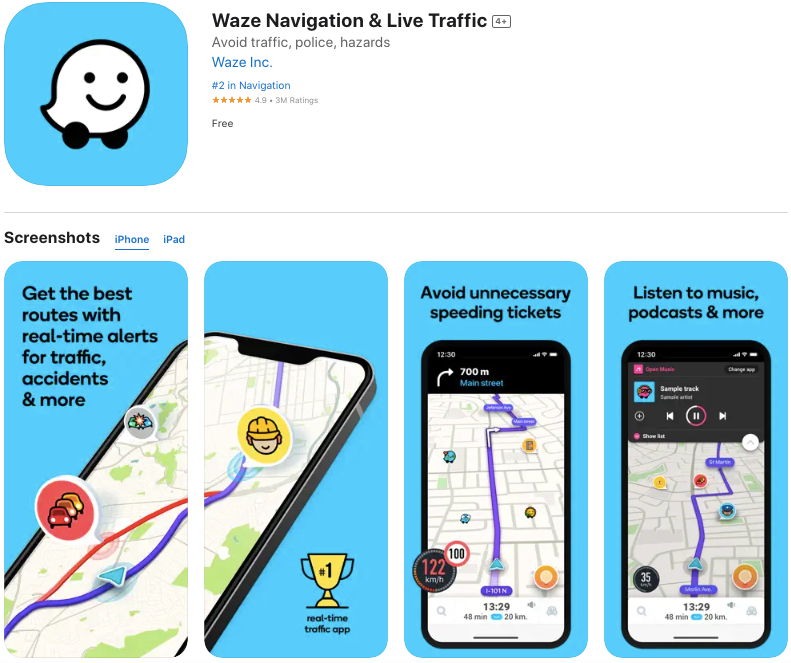 When you live in a city that is known for its congested traffic, Waze Navigation & Live Traffic is the app you need to have installed on your iPhone. Apart from sending alerts about traffic, the app also lets you know about the possible hazards or obstacles you might encounter along the way.
It also recommends appropriate routing changes to help you reach a particular location faster. You can integrate Waze with your car's display and use the app conveniently while driving.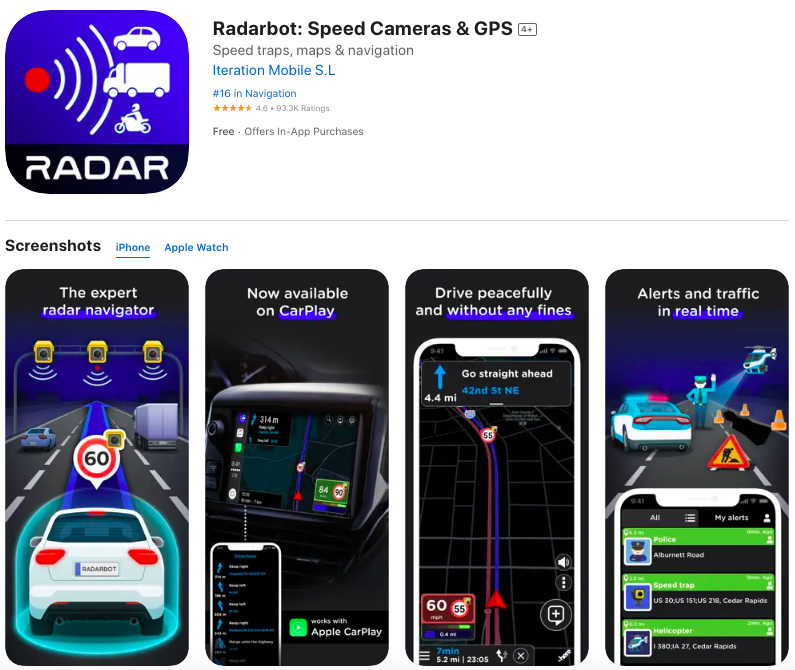 Radarbot has several high-end features that make it the ideal app for iPhone users who wish to use a highly advanced app for navigation purposes. The radar navigator accurately keeps you aware of the traffic around and ahead of you.
The app also gives you an idea of your vehicle's average speed to keep it under check and ensure you don't exceed the prescribed speed limit. It also alerts you about speed bumps and potholes in advance.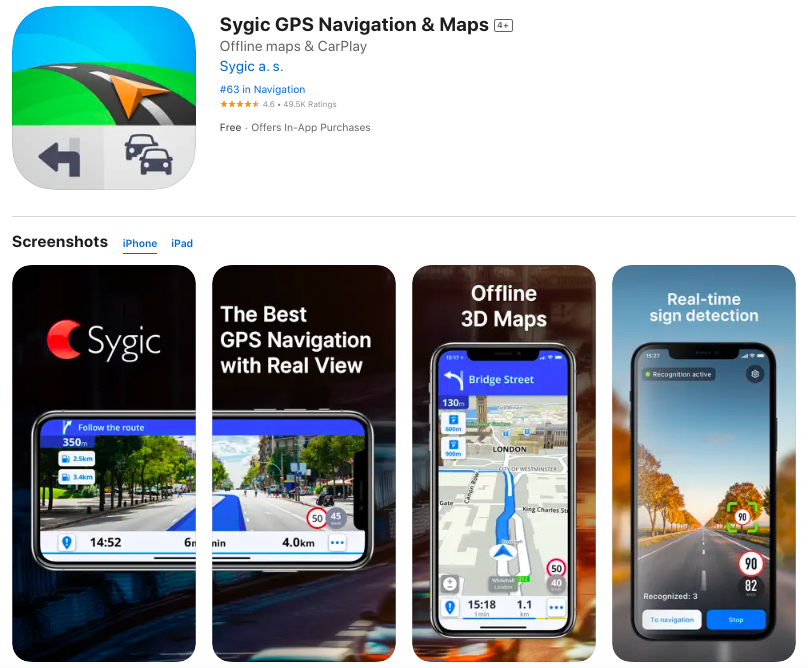 Most GPS apps for iPhones work when you have access to internet connectivity. If you are following a particular address on your GPS app and the internet goes off, you will be in a lot of trouble.
If you are in a low-network area and need a GPS app offering offline support, you should download Sygic immediately. It offers voice-guided navigation that enables you to track directions and routes properly.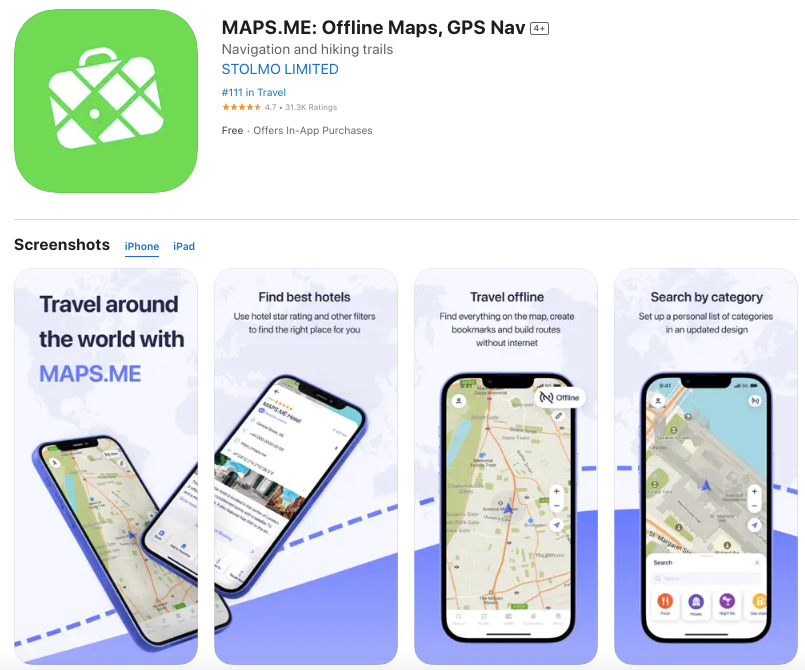 MAPS.ME comes with the kind of features that make it the most suitable app for those who go on hiking trails and other adventure activities. Even if you are in a remote location with nobody to help you with routes, you can rely on this app to help you reach your destination.
This is a great navigation app for travelers who need to create bookmarks and notes while moving from one place to another. Since you can use the app offline or without any internet connectivity support, you will save a lot of data.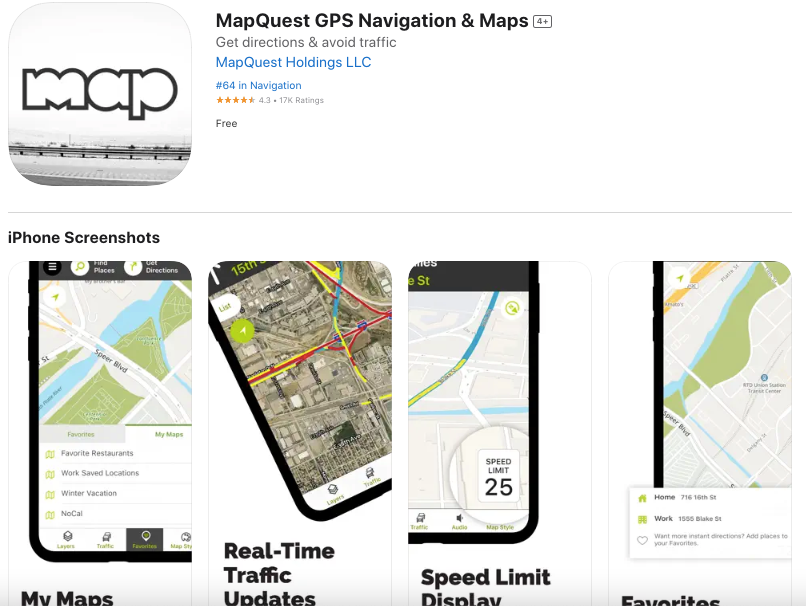 When you live in a big city, you will be dealing with traffic congestion regularly. In such a situation, it becomes important to install an app that helps you maneuver your way out of heavy traffic safely.
MapQuest is an app that boasts updated satellite imagery and offers you real-time traffic updates. While you cannot control the traffic, you can regulate the movement of your vehicle and yourself using this app.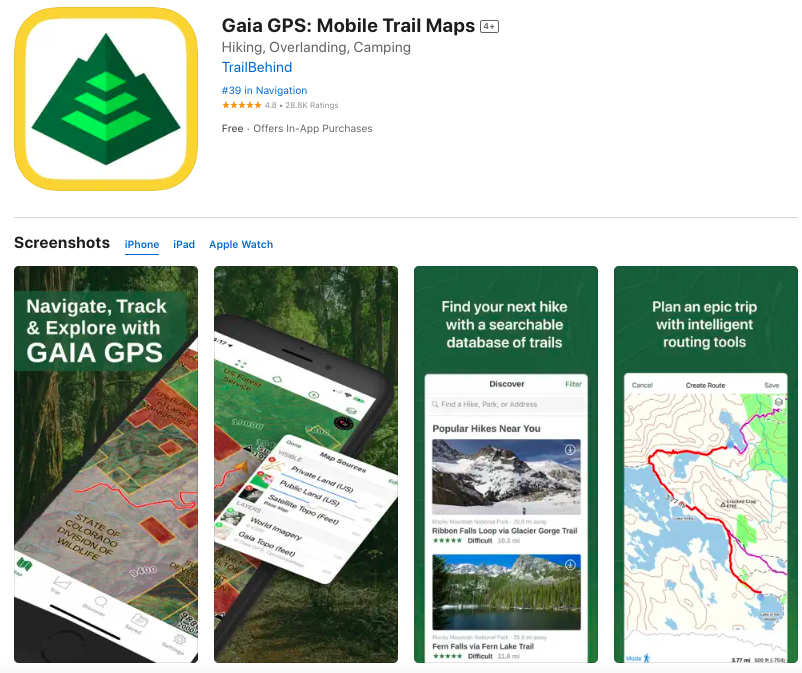 When you are hiking around, there is always a high chance of you losing your way and not finding the right direction. There will be no such issue when you have the Gaia GPS installed on your iPhone.
The app has been reviewed favorably by some of the best-reputed publications in the world. Apart from that, its popularity among general users serves as a testimony to how well it works. Whether traveling through a forest or on the top of a mountain, you will feel safe and relaxed.
Conclusion
If you have invested in a new iPhone, you must download a GPS or navigation app that helps you keep yourself abreast of your surroundings. From navigating your way through traffic or discovering a new location, these apps will prove to be a good companion to you when you feel lost.