X
Our Editorial Process
Each year more than 60 Million users visit Technobezz to solve a problem or research a product. Our goal is that everyone finds what they are looking for, and that is why we cover a variety of products, problems, and solutions on our website.

Writing an article that contains a lot of valuable information may seem simple. But when the article is written, the story doesn't end. We are constantly updating the content so that you can always get up-to-date and accurate information.
---
Technobezz's Editorial Guidelines
Spotify is one of the most common digital spaces for music and entertainment lovers alike. However, the app isn't accessible from all parts of the globe. And so, if you're wondering how to unlock Spotify in your location, check out the best free VPNs for Spotify.
Best free VPNs for Spotify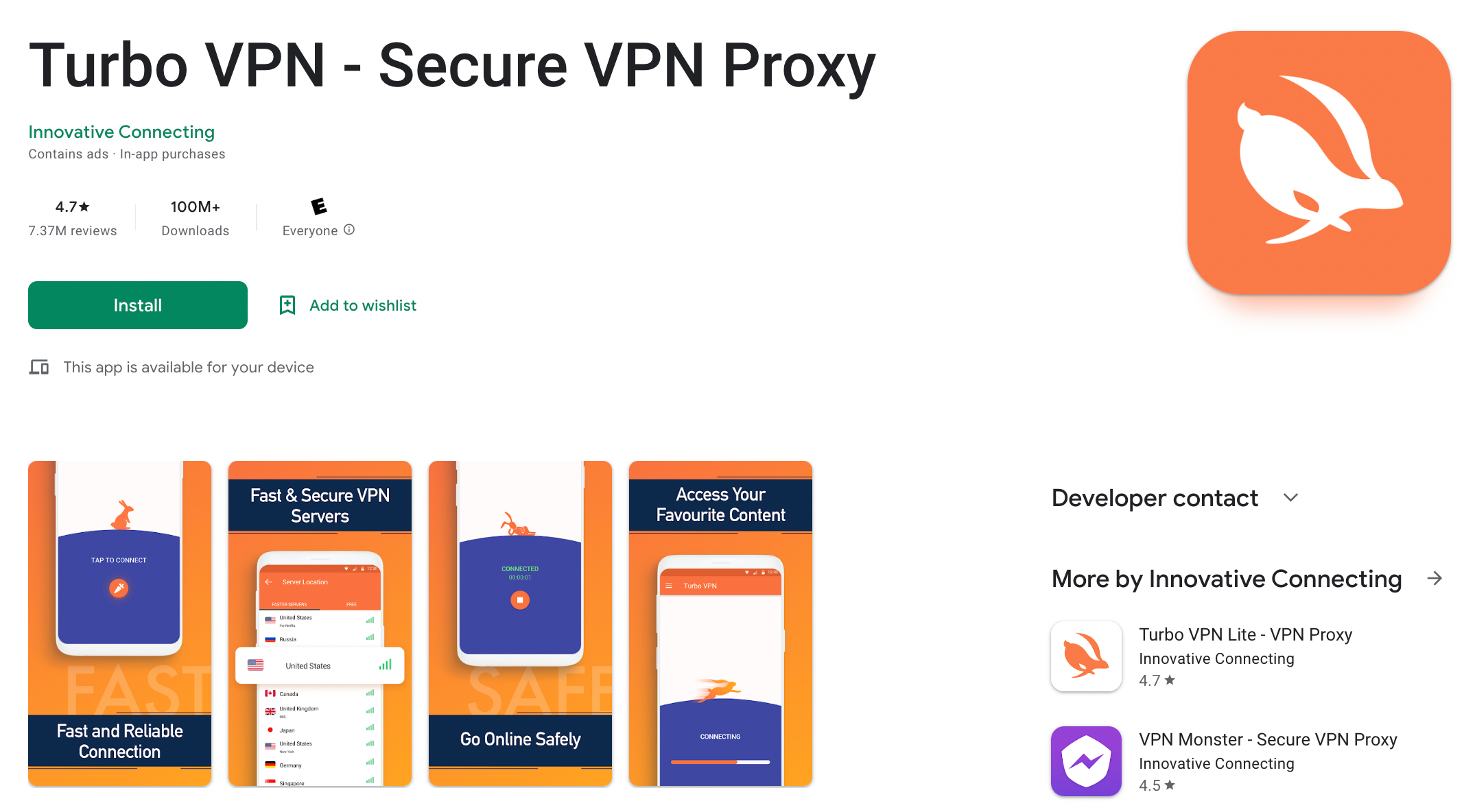 Boasting a high rating on Google PlayStore, TurboVPN makes its entry to this list of the best free VPNs for Spotify. It's a free app with a pretty simple interface. And once you download the app, bypassing the Spotify obstruction will be easy.
You can have a gala musical experience, but frequent ads can sometimes make it a little annoying. Also, when the VPN is overcrowded, the connections may get interrupted until you wait for the server to free up.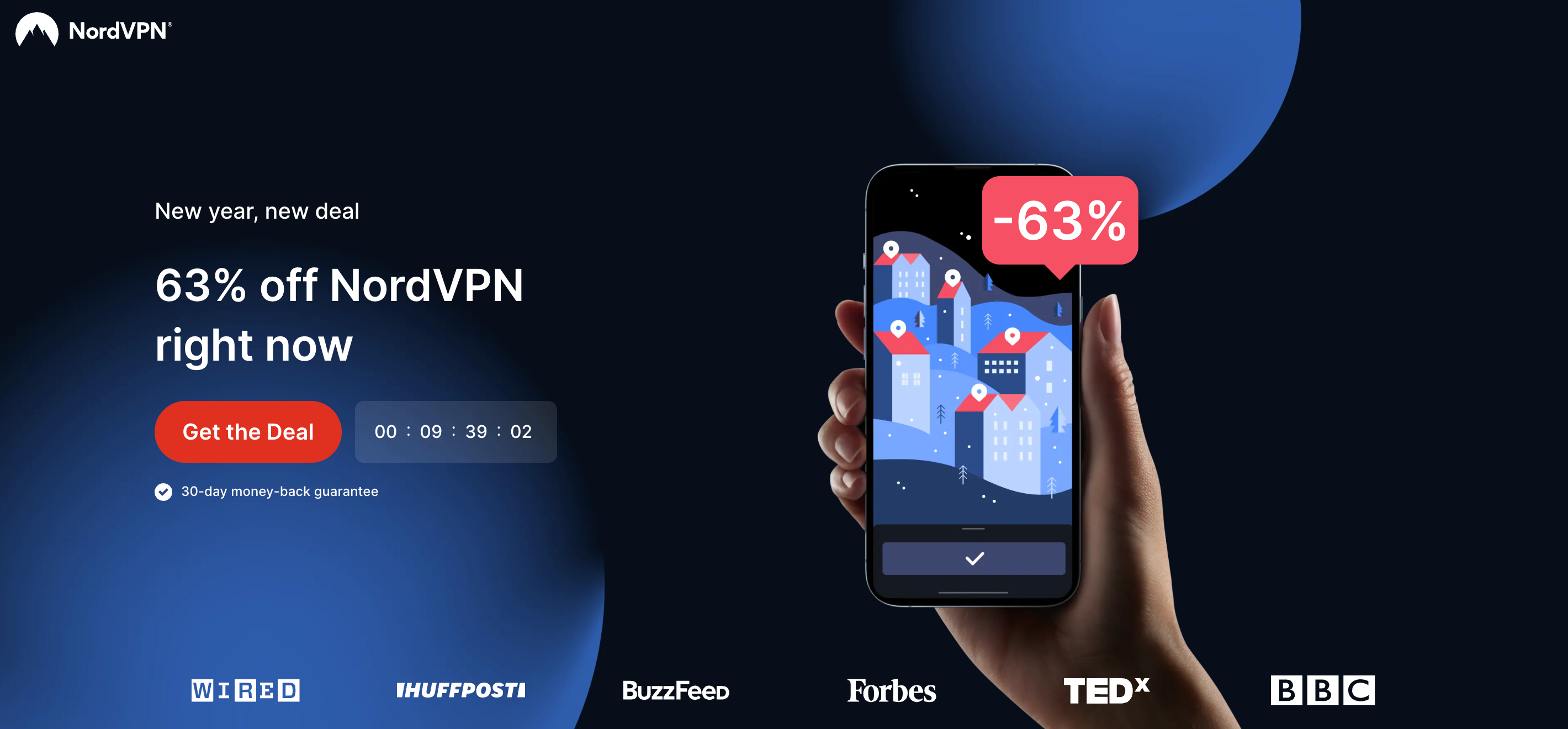 NordVPN is a winning app in terms of multiple factors, and the most striking one is its money-back guarantee. Though the VPN is available on PlayStore for free, it only gives you three days of access.
After that, if you're impressed with its performance and want to continue, you only need to pay a very cheap monthly price. And if you don't like it even after that, you'll get your money back after 30 days.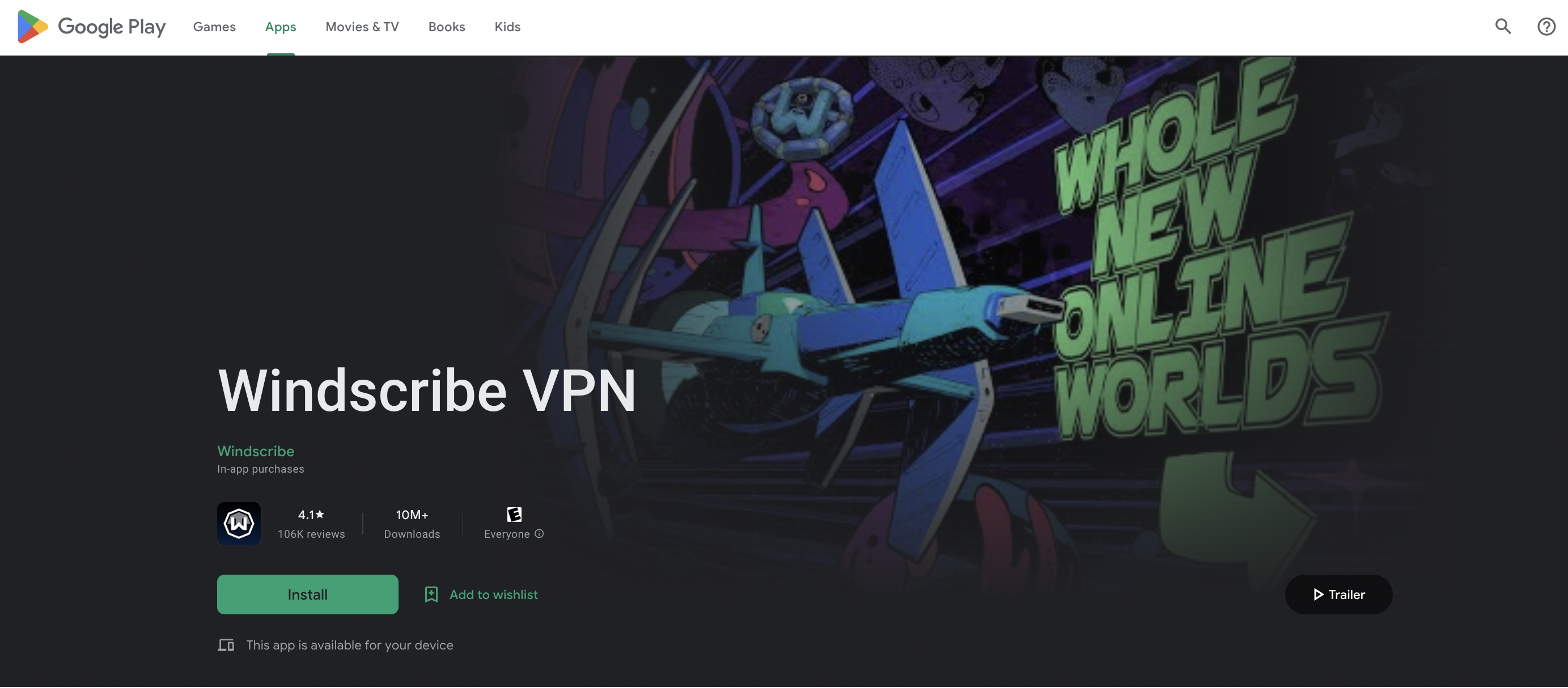 One of the most reliable VPNs for Spotify available in PlayStore, Windscribe lets you surpass the blockage with ease and enjoy seamless entertainment. The best part is that it offers free 10 GB of storage space once you install the app.
But if you run out of space in the long run and want more, you can get unlimited storage space. The only downside is that the app sometimes gets slow during low servers.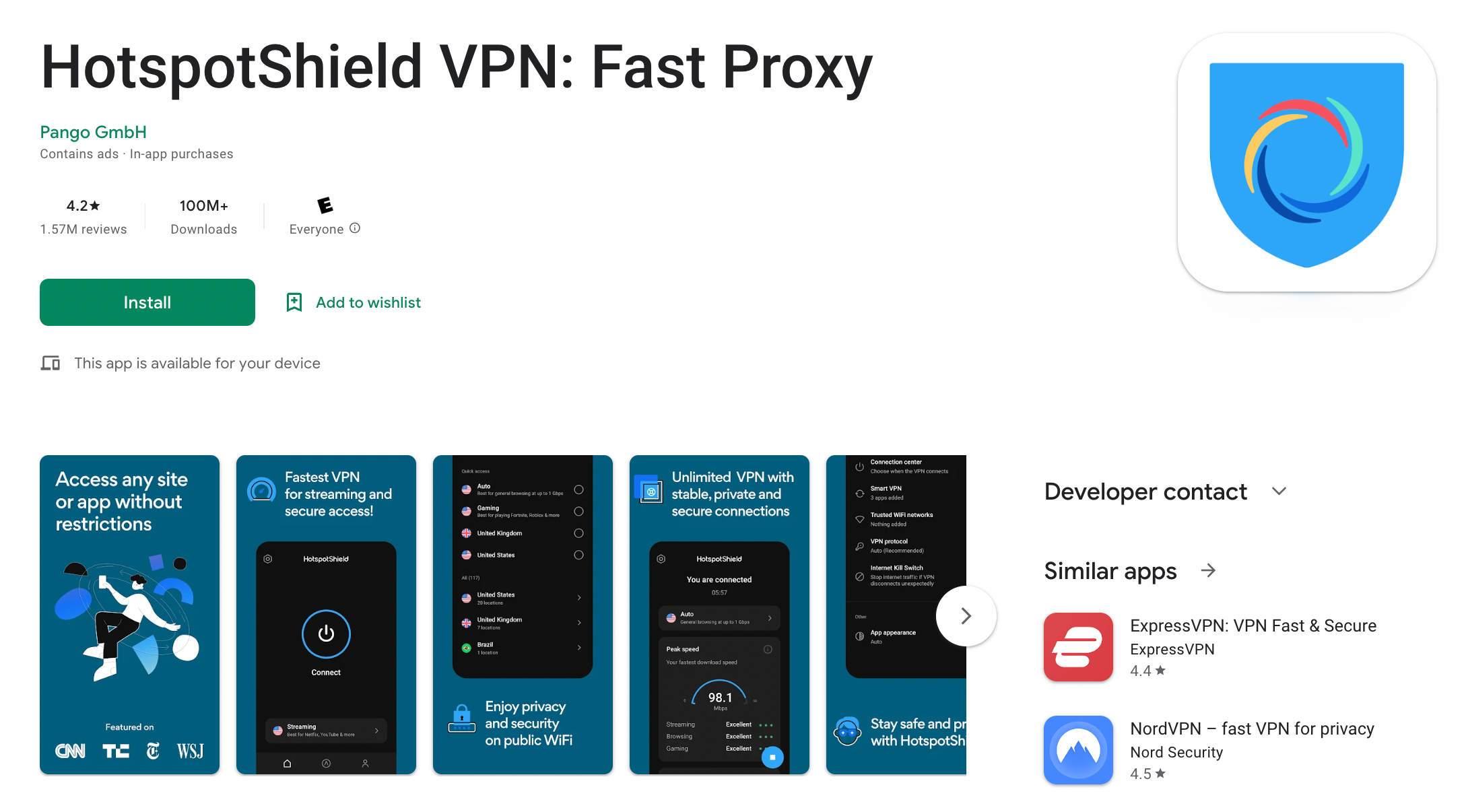 Hotspot Shield is another superb free VPN for Spotify available on Google PlayStore. Like Windscribe, it lets you choose between free and paid subscriptions. If you go for free access, you won't be restricted from any of the VPN's fundamental features, but frequent ads may be a little disappointing.
Yet Hotspot Shield outperforms when it comes to keeping users protected. The paid subscription is ad-free with some extra features and better internet speed.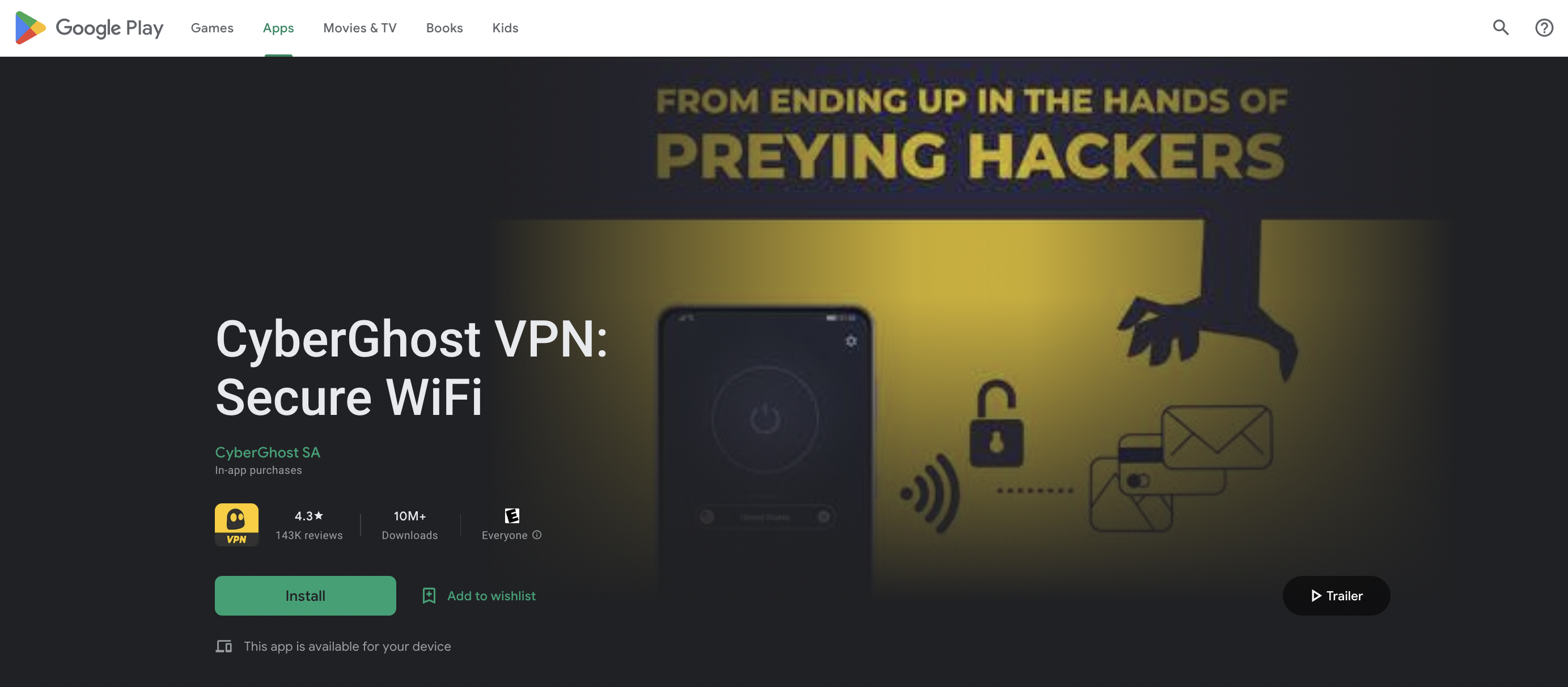 CyberGhost is a popular VPN for Spotify, offering you a full-featured free trial version of 7 days. Once you're impressed with the unlimited bandwidth, you can take up the premium plan, which has a competitive charge compared to other high-end VPNs.
CyberGhost is known for its optimum security in terms of Wi-Fi protection, kill switch, and other features. Plus, the team offers fantastic customer support to help you resolve your queries.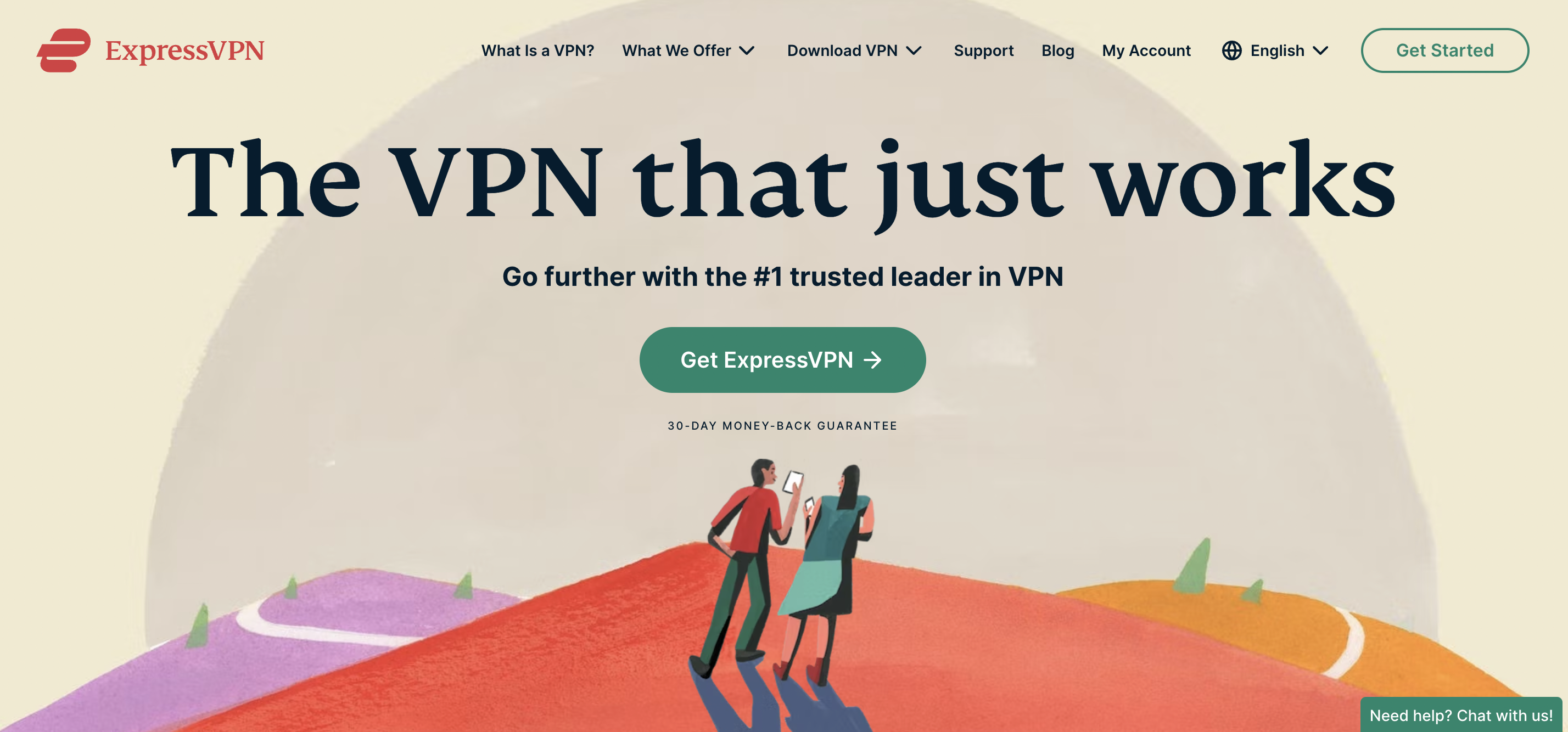 ExpressVPN is one of the best VPNs for Spotify, owing to its blazing download speed and wide network. If you're bored of endless buffering on other VPN apps and want to switch to the fastest one, look no further than ExpressVPN.
Another impressive feature of this VPN is the unlimited data. You can enjoy music for long hours without any lag. During your subscription at ExpressVPN, you'll get a 30 days free trial, and then you'll need to pay monthly subscription charges.
Surfshark is the latest VPN for Spotify, which has already made a vast network of 3,200 servers worldwide. The VPN app has a host of features that ensure seamless entertainment and the best security.
In Surfshark, there are options to eliminate ads and other annoying elements. You can also switch to Camouflage mode to become completely anonymous to the admins. The VPN provides a free trial of 7 days and an affordable monthly subscription package.
Conclusion
Now that you know the seven best free VPNs for Spotify, just select the one that suits your needs and preferences. Or, you can try all of them to find the best one that works for you. Though some VPN apps offer paid subscriptions once the trial version is over, the charges are quite nominal.