Best free VPN for Spotify in 2023
Spotify is one of the most happening digital spaces for music and entertainment lovers alike. However, the app isn't accessible from all parts of the globe.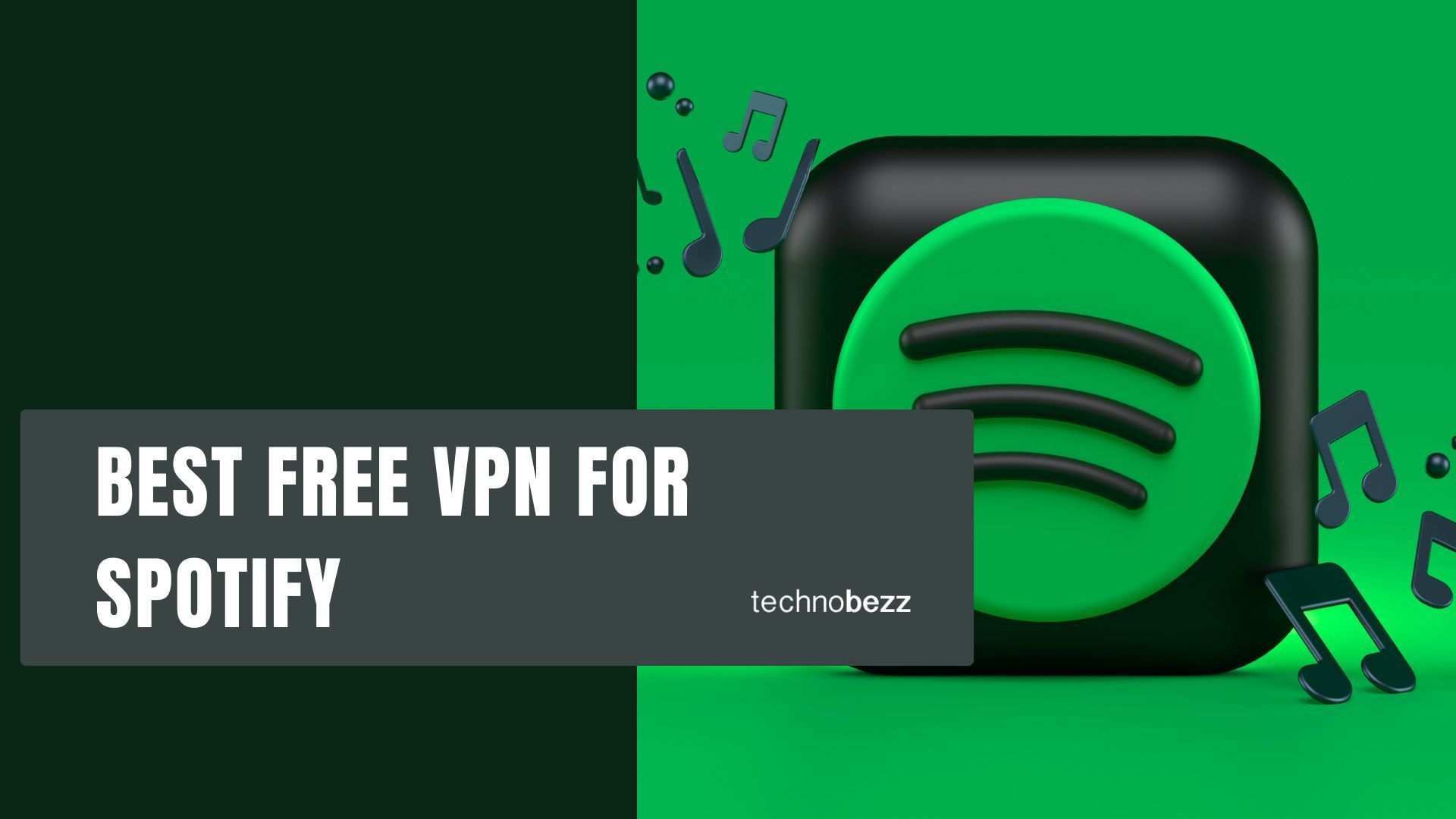 Spotify is one of the most common digital spaces for music and entertainment lovers alike. However, the app isn't accessible from all parts of the globe. And so, if you're wondering how to unlock Spotify in your location, check out the best free VPNs for Spotify.
Best free VPNs for Spotify
Recommended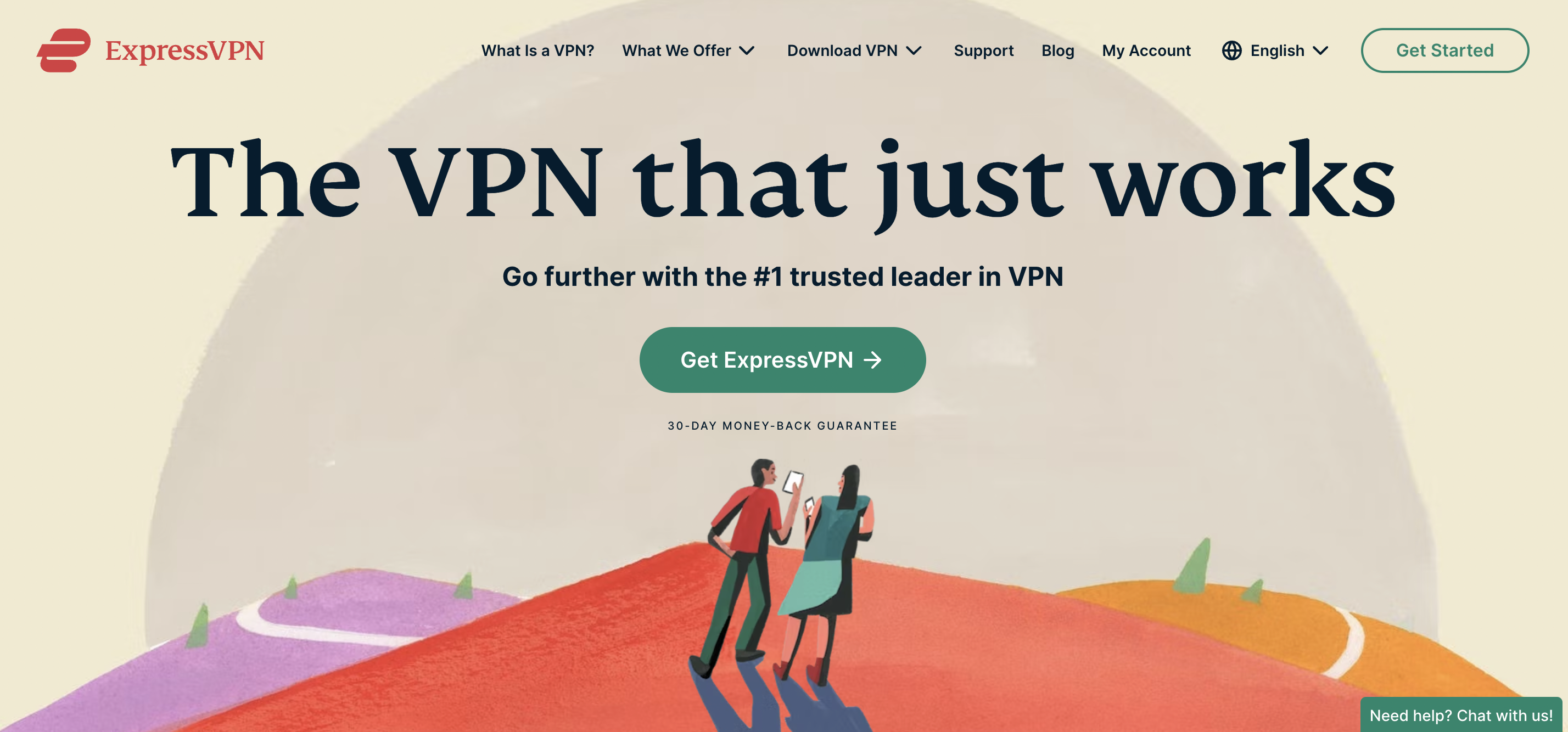 ExpressVPN is one of the best VPNs for Spotify, owing to its blazing download speed and wide network. If you're bored of endless buffering on other VPN apps and want to switch to the fastest one, look no further than ExpressVPN.
Another impressive feature of this VPN is the unlimited data. You can enjoy music for long hours without any lag. During your subscription at ExpressVPN, you'll get a 30 days free trial, and then you'll need to pay monthly subscription charges.
Overall, ExpressVPN is a top-notch VPN service that offers fast and reliable connections, strong security and privacy features, and user-friendly apps for a variety of devices. Whether you're looking to access geo-restricted content, keep your online activities private and secure, or simply browse the web more freely, ExpressVPN is definitely worth considering.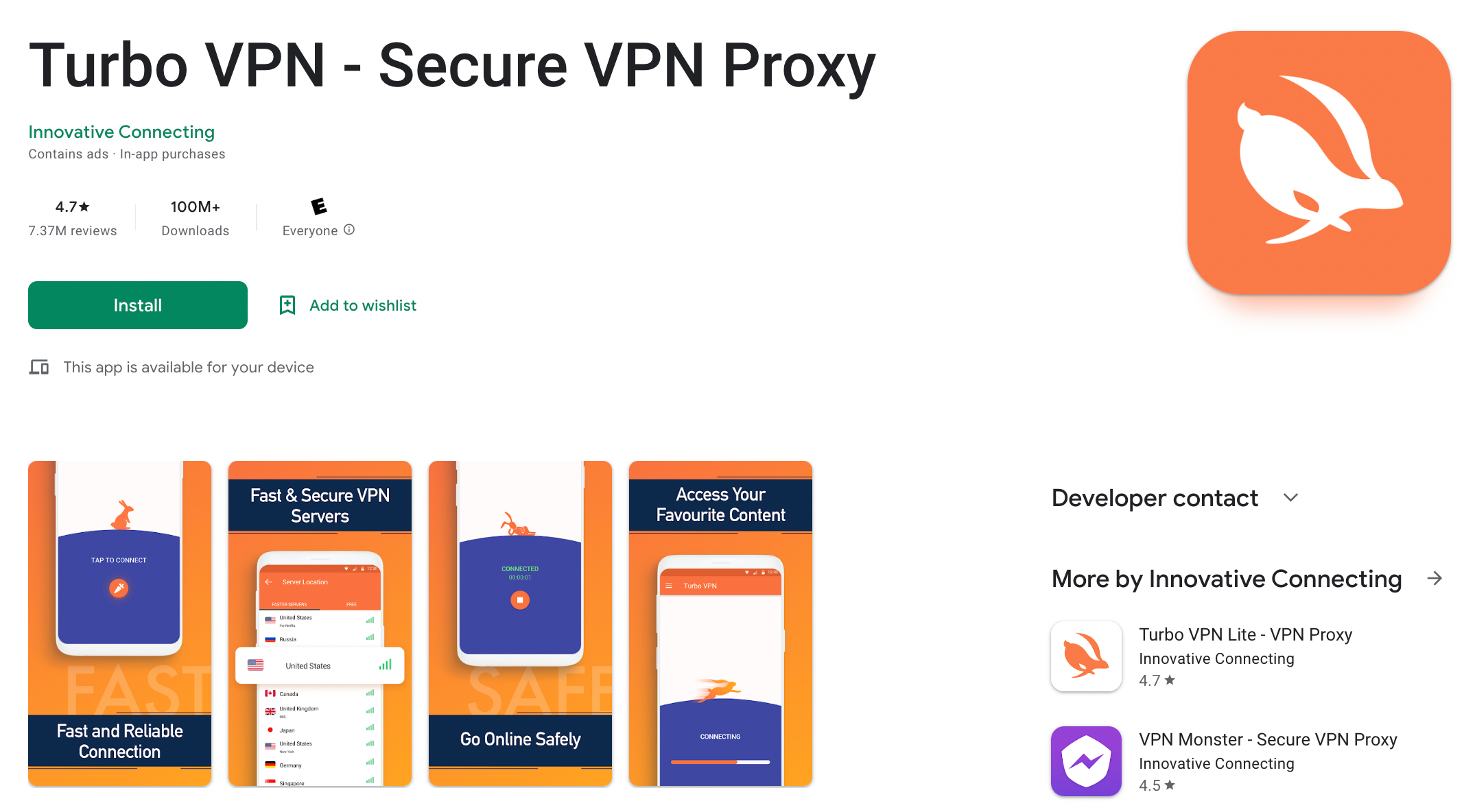 Boasting a high rating on Google PlayStore, TurboVPN makes its entry to this list of the best free VPNs for Spotify. It's a free app with a pretty simple interface. And once you download the app, bypassing the Spotify obstruction will be easy.
You can have a gala musical experience, but frequent ads can sometimes make it a little annoying. Also, when the VPN is overcrowded, the connections may get interrupted until you wait for the server to free up.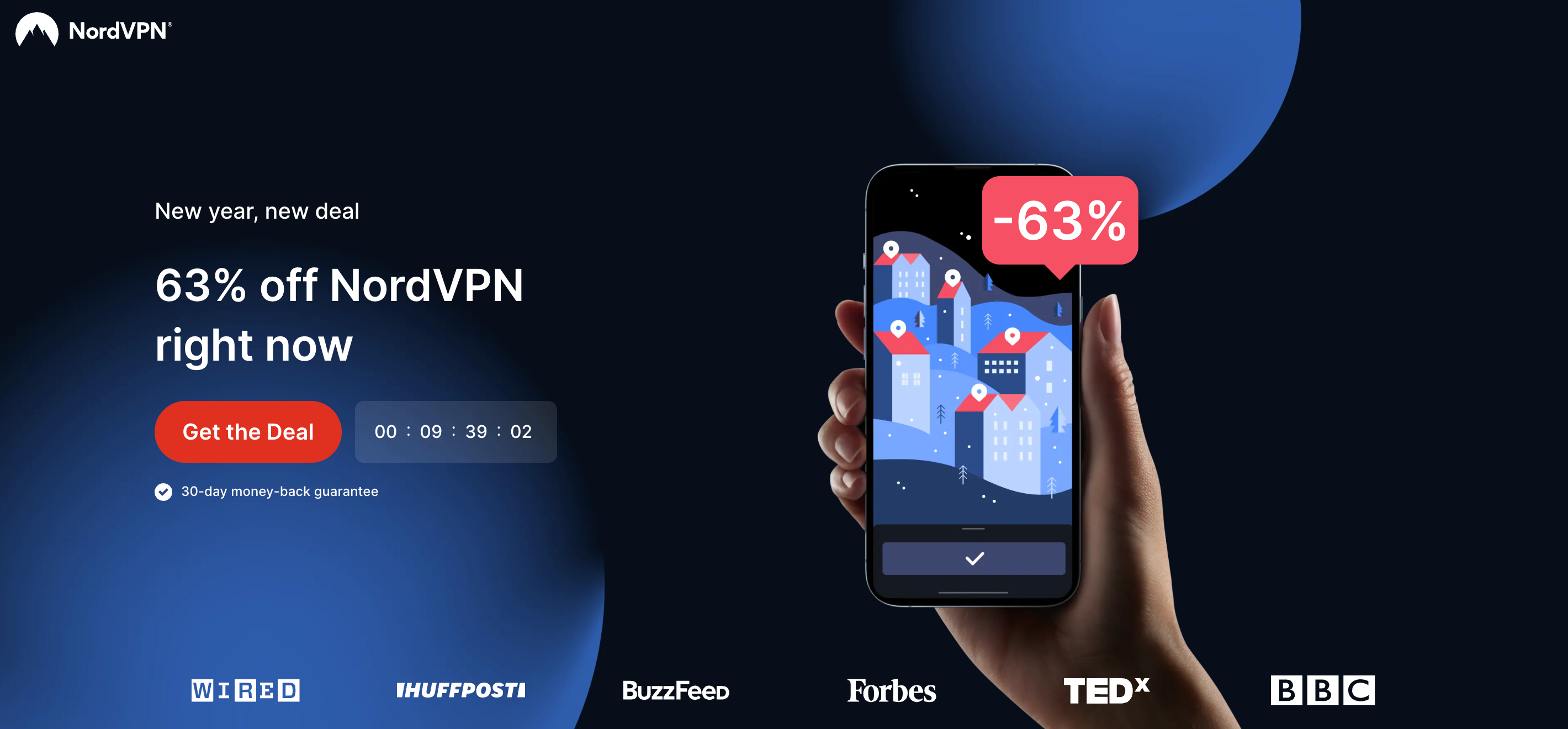 NordVPN is a winning app in terms of multiple factors, and the most striking one is its money-back guarantee. Though the VPN is available on PlayStore for free, it only gives you three days of access.
After that, if you're impressed with its performance and want to continue, you only need to pay a very cheap monthly price. And if you don't like it even after that, you'll get your money back after 30 days.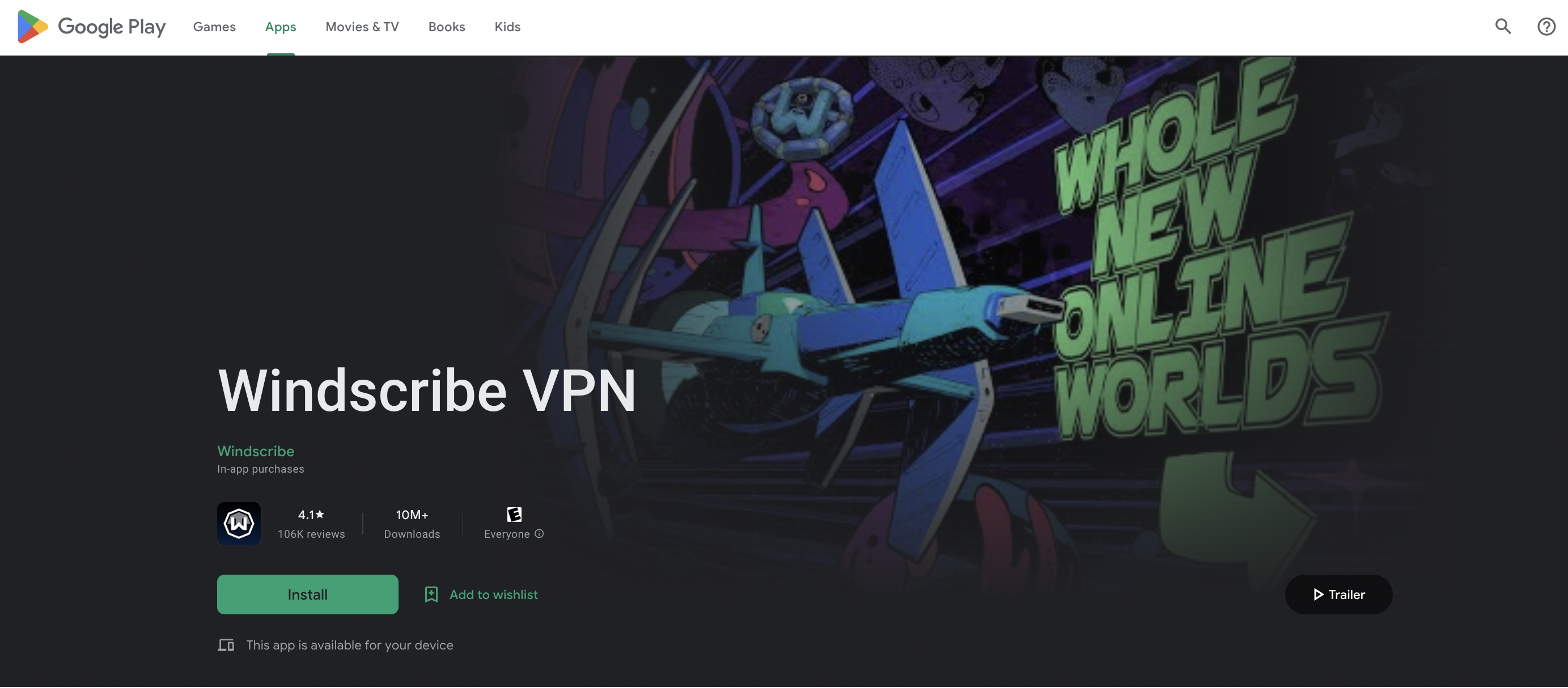 One of the most reliable VPNs for Spotify available in PlayStore, Windscribe lets you surpass the blockage with ease and enjoy seamless entertainment. The best part is that it offers free 10 GB of storage space once you install the app.
But if you run out of space in the long run and want more, you can get unlimited storage space. The only downside is that the app sometimes gets slow during low servers.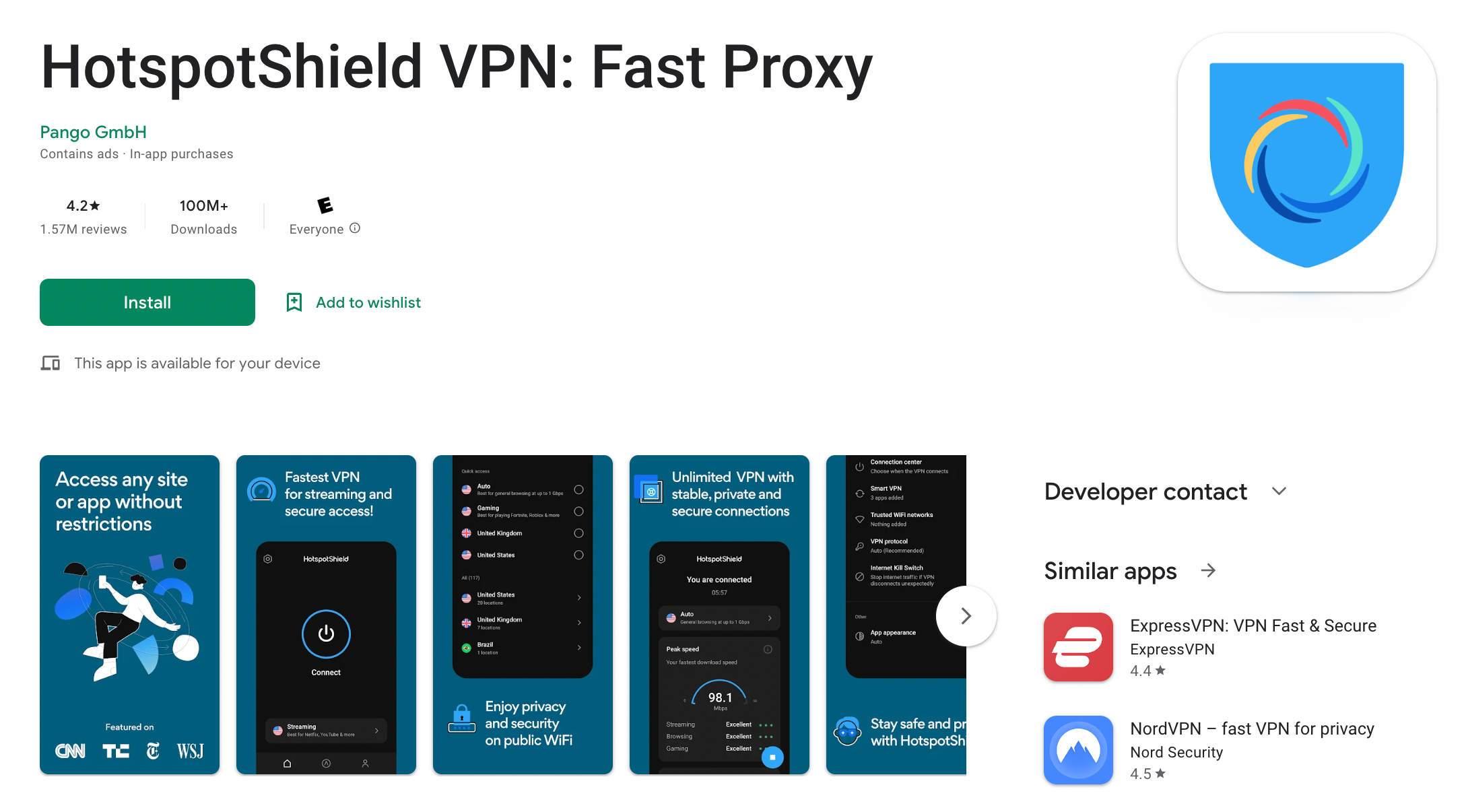 Hotspot Shield is another superb free VPN for Spotify available on Google PlayStore. Like Windscribe, it lets you choose between free and paid subscriptions. If you go for free access, you won't be restricted from any of the VPN's fundamental features, but frequent ads may be a little disappointing.
Yet Hotspot Shield outperforms when it comes to keeping users protected. The paid subscription is ad-free with some extra features and better internet speed.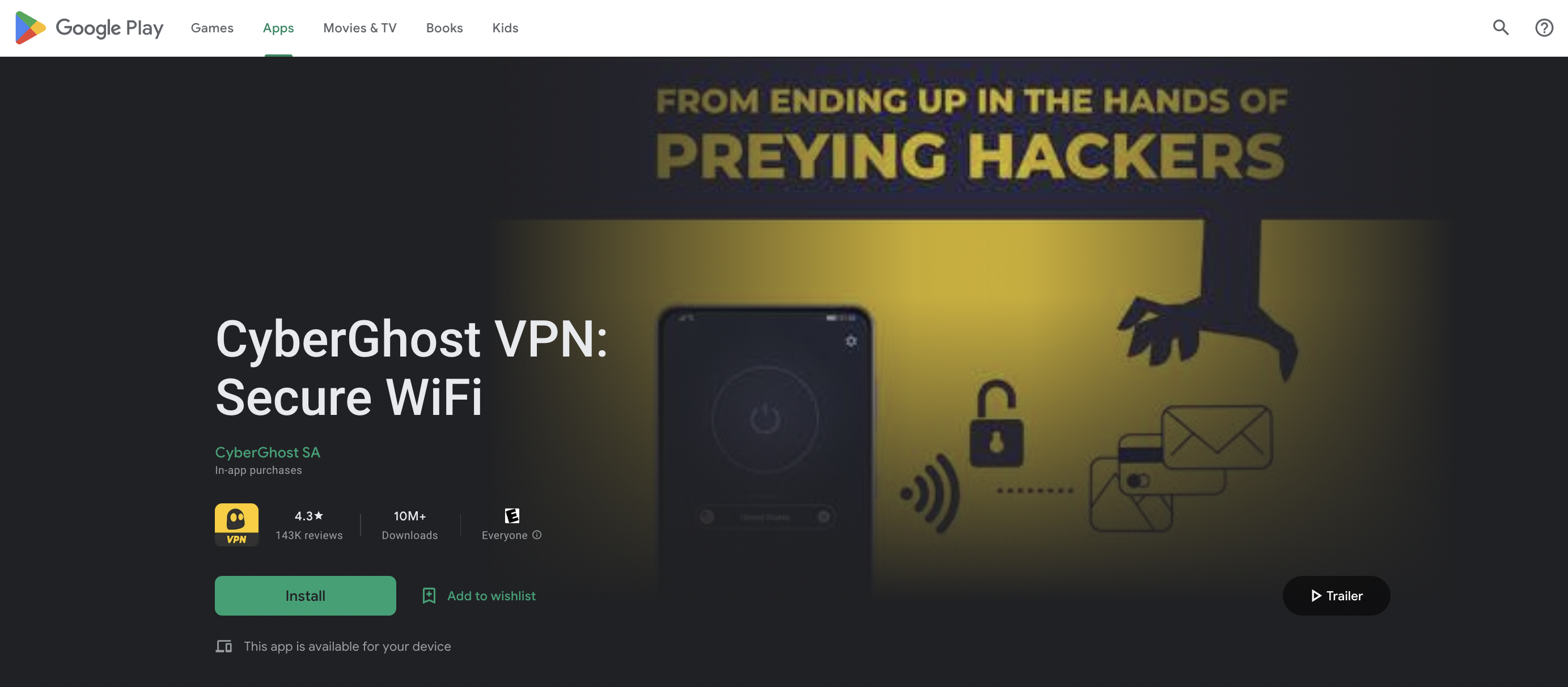 CyberGhost is a popular VPN for Spotify, offering you a full-featured free trial version of 7 days. Once you're impressed with the unlimited bandwidth, you can take up the premium plan, which has a competitive charge compared to other high-end VPNs.
CyberGhost is known for its optimum security in terms of Wi-Fi protection, kill switch, and other features. Plus, the team offers fantastic customer support to help you resolve your queries.
Surfshark is the latest VPN for Spotify, which has already made a vast network of 3,200 servers worldwide. The VPN app has a host of features that ensure seamless entertainment and the best security.
In Surfshark, there are options to eliminate ads and other annoying elements. You can also switch to Camouflage mode to become completely anonymous to the admins. The VPN provides a free trial of 7 days and an affordable monthly subscription package.
Conclusion
Now that you know the seven best free VPNs for Spotify, just select the one that suits your needs and preferences. Or, you can try all of them to find the best one that works for you. Though some VPN apps offer paid subscriptions once the trial version is over, the charges are quite nominal.
ABOUT THE AUTHORS
Elizabeth
Elizabeth is your trusted Apple product expert with a wealth of knowledge and experience gained from her tenure as an Apple authorized personnel. She's also a seasoned mobile phone, Samsung, and Android expert. With a keen eye for detail and a passion for all things Apple, Samsung, and Android, she is dedicated to providing you with accurate, reliable, and up-to-date insights. Count on Elizabeth to be your go-to source for expert advice on navigating the world of Apple technology, Samsung devices, and the Android ecosystem.
Bogdana
Bogdana is your technology expert, backed by a strong foundation in consumer electronics and a range of qualifications that make her a trusted source in the tech world. With a deep understanding of the latest advancements and a passion for simplifying complex concepts, Bogdana is your go-to authority for demystifying technology and keeping you informed about the ever-evolving digital landscape. Trust her to deliver reliable insights and expert guidance to help you navigate the world of consumer electronics and beyond.