X
Our Editorial Process
Each year more than 60 Million users visit Technobezz to solve a problem or research a product. Our goal is that everyone finds what they are looking for, and that is why we cover a variety of products, problems, and solutions on our website.

Writing an article that contains a lot of valuable information may seem simple. But when the article is written, the story doesn't end. We are constantly updating the content so that you can always get up-to-date and accurate information.
---
Technobezz's Editorial Guidelines
Gaming apps have proved to be highly engaging for various reasons. They improve your mental skills, help you
Gaming apps have proved to be highly engaging for various reasons. They improve your mental skills, help you focus better, and make better decisions. Children learn to sharpen their problem-solving skills and tend to enhance their creativity. Adults resort to them as stress-busting solutions. Above all, gaming apps, when played with others, help nurture better relationships.
However, one thing that annoys everyone is the frequent ads that pop up, sometimes after every level or once every few seconds! If you're looking for gaming apps that show no ads, this list will help.
Here are the best free games with no ads (without popup ads).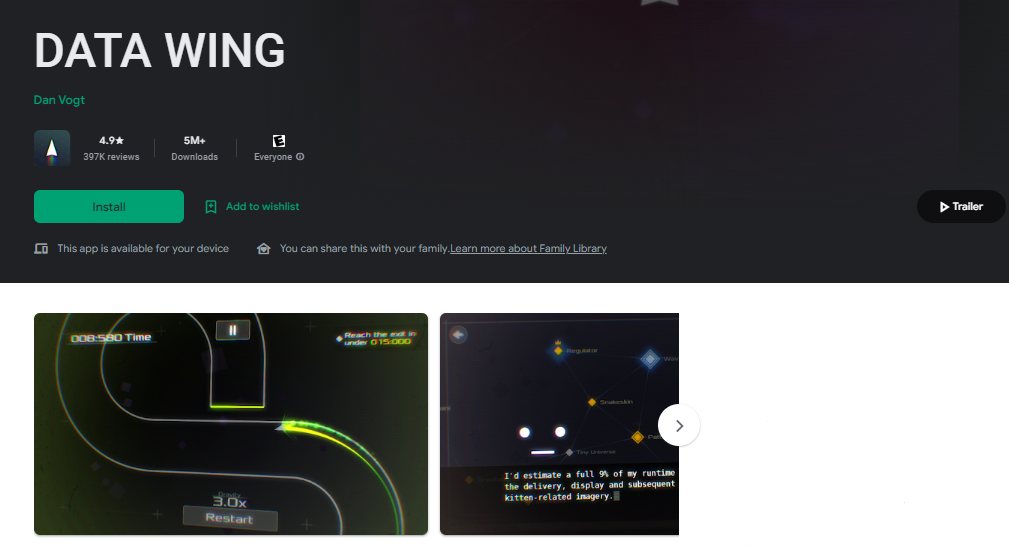 From storylines to data movements in numerous virtual geographical locales, the DATA WING game app keeps adding to the intrigue of the gamer. The game's original storyline and sentimental music are clubbed with a good design and story elements. Power-packed with emotion and a lot of suspense, its fictitious character of "mother" keeps you on tenterhooks.
Extremely sleek, this 2D racing game includes many challenging levels and fun controls and comes with incredible reverse control features. The game builds intrigue by keeping the gamer guessing about what may spring up next. Fly around spaces and learn everything about inertia that impacts a ship with this extremely popular game, all without seeing any ads!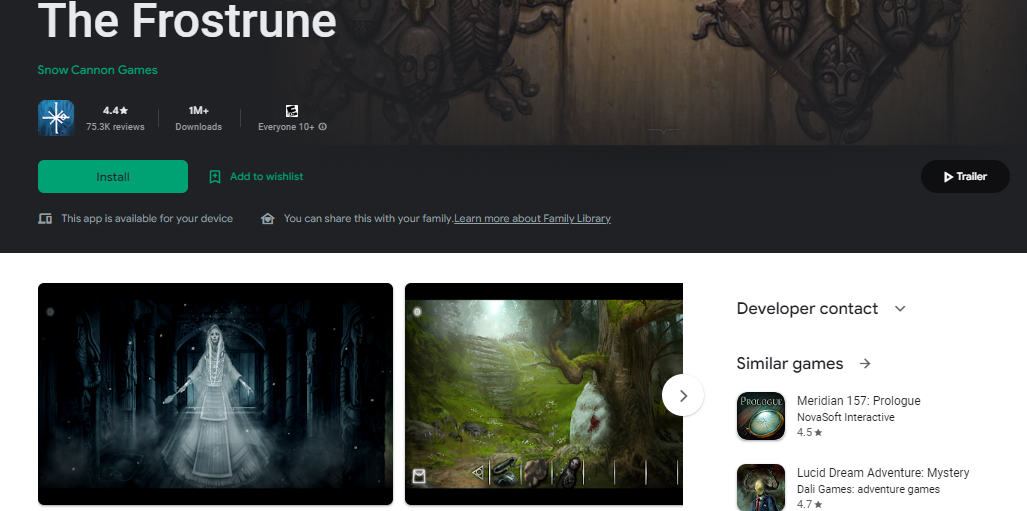 The Frostrune game is deeply infused with European mythology that includes Norse culture and music. It arouses your curiosity with the various myths surrounding a bygone era. This point-and-click adventure game involves tracing Norse archeology, understanding their history, and even reading ancient poetry.
Frostrune takes you through a whirlwind of man's perceptions in very challenging environments. Explore the mysterious surroundings of the Vikings through this fun-loving and informative game. Discover something new at every turn to understand the survival of mankind in alien settings without technology.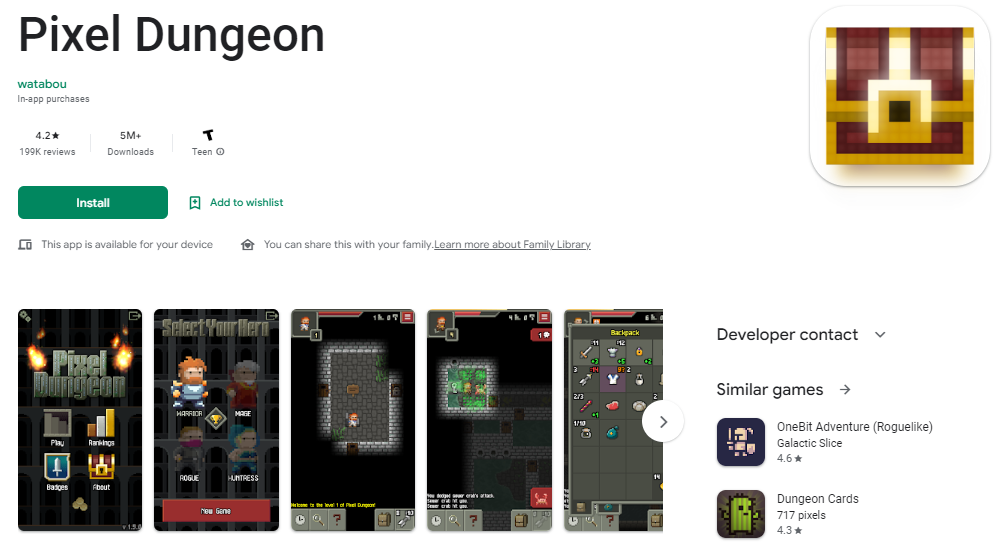 Pixel Dungeon is your ultimate mix of a creative variety of pixel art graphics and a user-friendly interface. Experience situations like caves, and sewers and keep discovering hidden secrets, monsters, and heroes. Get marveled by dungeons and treasure chests the challenges of the various levels of the game.
This ad-free game challenges your instincts of falling prey to secret traps and springs numerous surprises on you, along the way. You learn to make decisions on choosing the right arsenal to defeat the enemies you encounter on your path. Addictive and fast-paced, you get defeated to rise up again.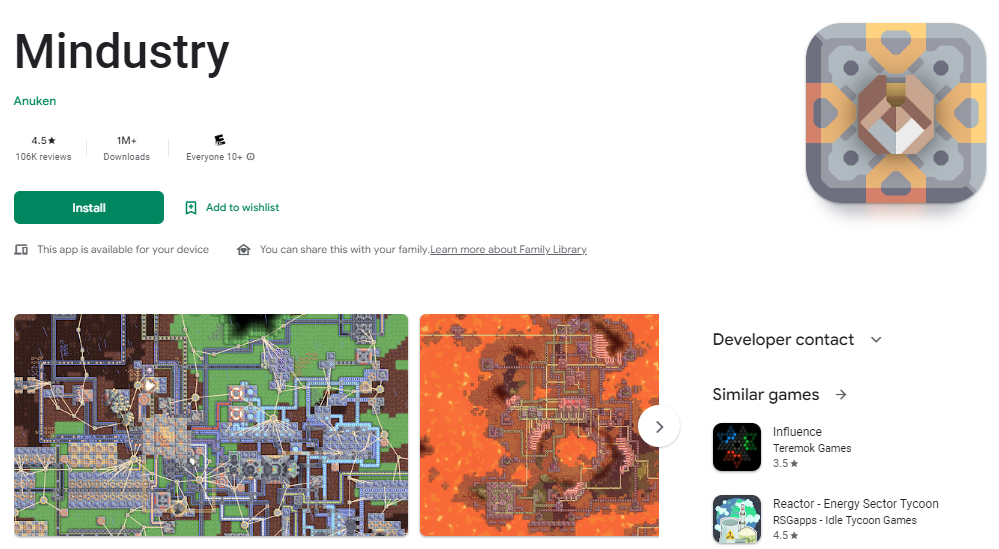 Mindustry makes you plan tactical attacks on your enemies. You learn how to establish factories to produce ammo in order to defend your territories from enemy hands. You resort to technology to craft supply chains, use conveyor belts, and build formidable defense towers to destroy enemy progress.
The game comes with more than 130 technology blocks to aid you in your enemy attacks and defense systems. Building factories to arm you with the requisite artillery becomes second nature to you. The game helps you to sharpen your mental acuity to thwart all enemy moves in the most skillful manner.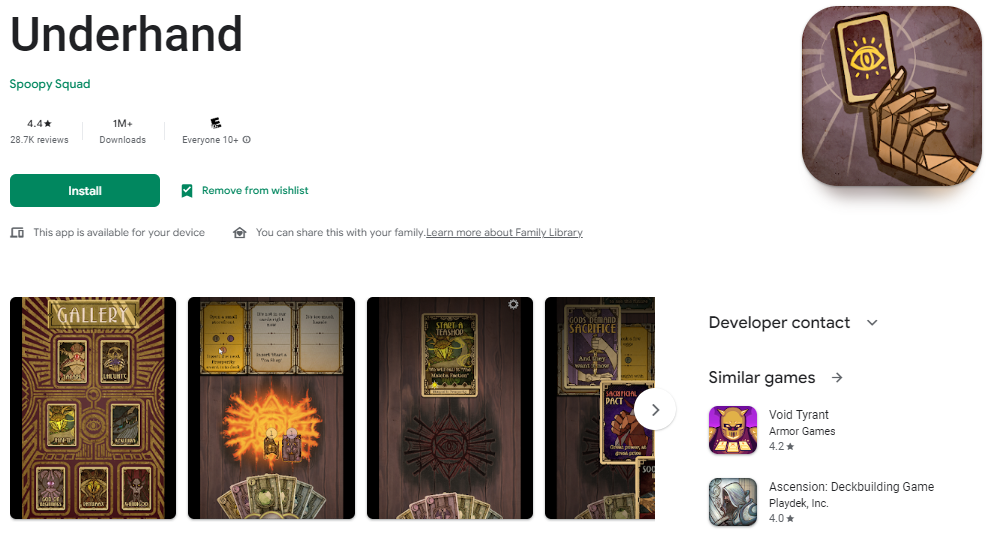 Underhand helps you realize your dream of starting your own cult but not without a few hiccups. You bear the onus of guiding your dedicated cult members with limited resources. The sole purpose of your founded cult is to rouse ancient gods and bring back chaos into this world!
Every progress card brings forth more trials that try to hamper your progress in the search for ancient gods. Every god you awaken successfully presents you with a new set of tests. Underhand helps sharpen your skills in managing resources and making the right choices at the right time. The game includes some really cool and funky music and stunning artwork.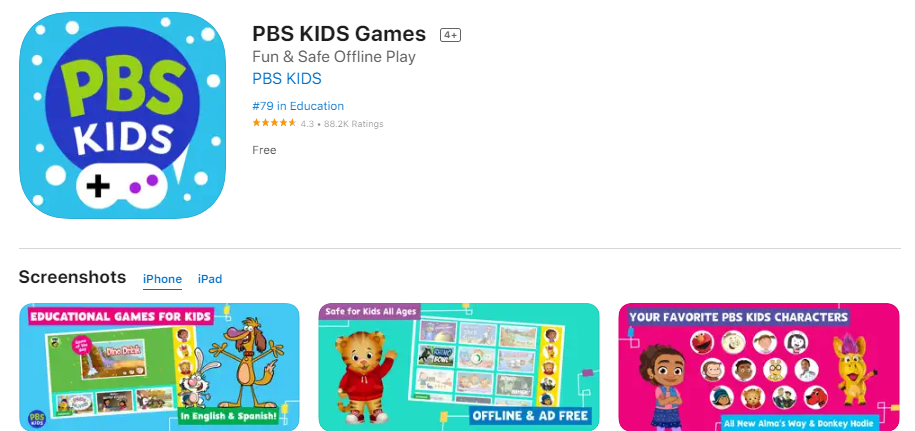 The PBS KIDS Games app is an ad-free game for iPhone users. It comes with a host of wide-ranging games that cover innumerable subjects like nature, math puzzles, school games, animals, family, friends, and emotions. The PBS Kids characters come with a collection of more than 100 learning games to help hone the creative and practical skills of your child in English as well as Spanish!
Animated TV personalities add a lot of color and panache to this already-enriched app to make the games more interactive and engaging. Your child learns to reason, think, and make choices by learning to apply logic to a series of life-like situations. From Dinosaur Train to Sesame Street and from Let's Go Luna to Pinkalicious, kids can choose from a host of striking games from popular TV shows.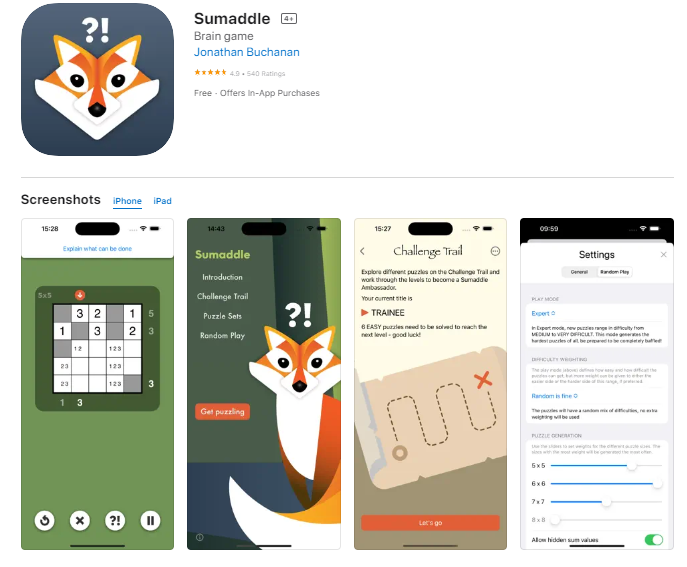 This is another ad-free game for iPhone users. The limitless puzzles of this game keep your mind extremely alert. Sumaddle peps you up to indulge in various logic-based puzzles that will keep you thinking for a long time. The levels keep varying and you can move in progression with every level you cross successfully.
Patience and smart logic help the user break through the puzzle barriers easily. A hot favorite among many who like to test their logic, you can leverage the "hint" features if you find yourself at a crossroads. A fine medley of small and large-sized puzzles keeps you hooked to them.
Conclusion
Puzzles and gaming apps effectively boost your memory and even reduce anxiety in some cases. They enhance your eye-hand coordination, and cognitive skills enable you to multitask. Kids and adults find them indispensable, especially when traveling long distances. You never feel bored with a challenging game or puzzle. What's more, these only make you sharper and brighter, and without pop-up ads, they offer a wonderful gaming experience.