X
Our Editorial Process
Each year more than 60 Million users visit Technobezz to solve a problem or research a product. Our goal is that everyone finds what they are looking for, and that is why we cover a variety of products, problems, and solutions on our website.

Writing an article that contains a lot of valuable information may seem simple. But when the article is written, the story doesn't end. We are constantly updating the content so that you can always get up-to-date and accurate information.
---
Technobezz's Editorial Guidelines
Almost everyone in a family owns a cell phone these days. The number of cell phone plan providers is also increasing, and they have several exciting schemes based on varying requirements. While there is no problem with each family member choosing a different plan, it is often more feasible to opt for a family plan. You can check out some of the best cell phone plans for your family from various carriers.
Best Family Cell Phone Plans for Everyone at Home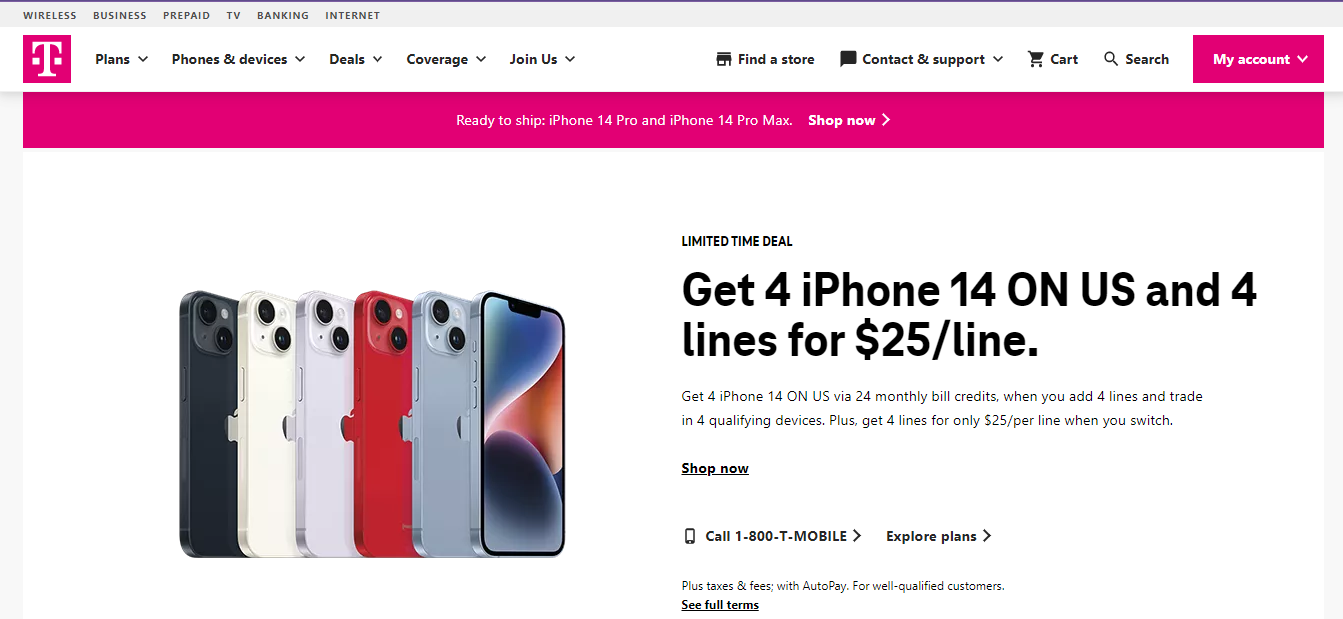 T-Mobile Magenta allows you to use four lines for a monthly payment of $140. This rate includes a discount for opting for the autopay feature. You get several benefits, such as unlimited 5G data and services like a $9 Netflix subscription and free Apple TV Plus usage for six months.
The T-Mobile Magenta MAX takes it a step ahead with $140 per month for three lines. With this plan, you get unlimited premium data and 40GB of mobile hotspot data at high speed, along with other offers.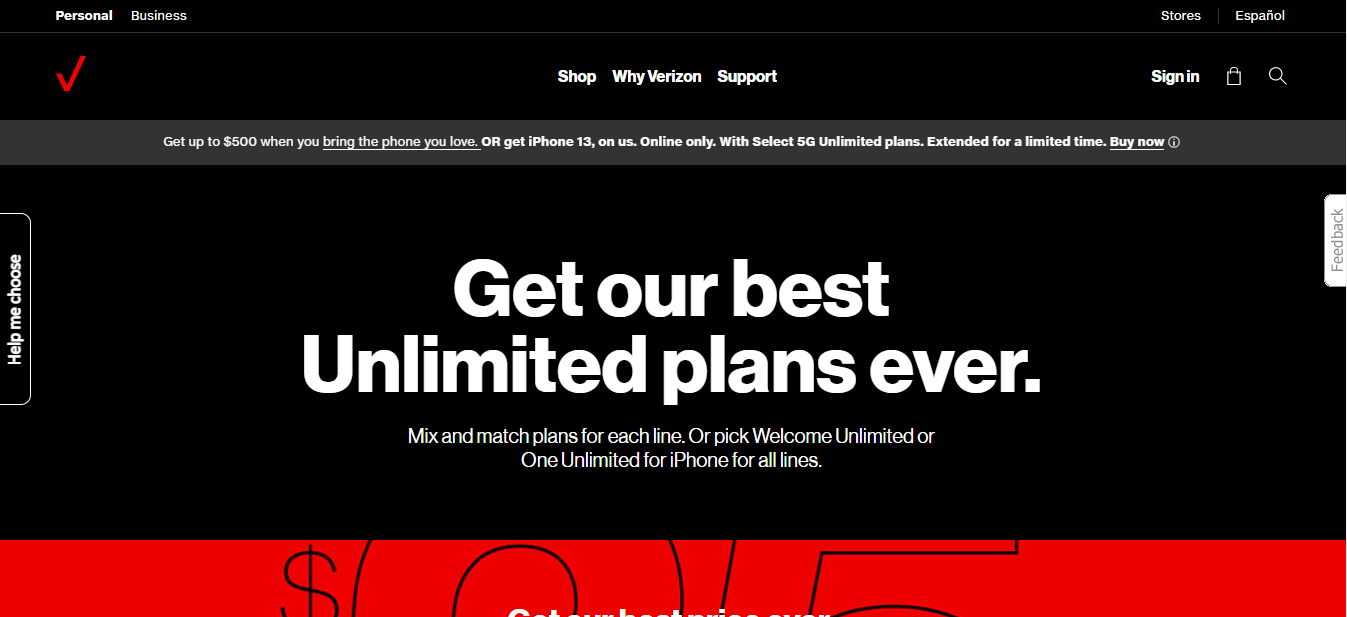 Verizon 5G Play More is not the cheapest plan by the provider, with its $180/month family cell phone plan for a family of four members. This plan offers its subscribers a fast speed of up to 50GB along with an online gaming subscription, access to streaming services of Disney, and a trial period of six months from Apple Music.
The 5G Get More at a higher rental is ideal for unlimited data. However, if you want fewer perks and benefits, check out the 5G Start Plan with $35 for each of the four lines.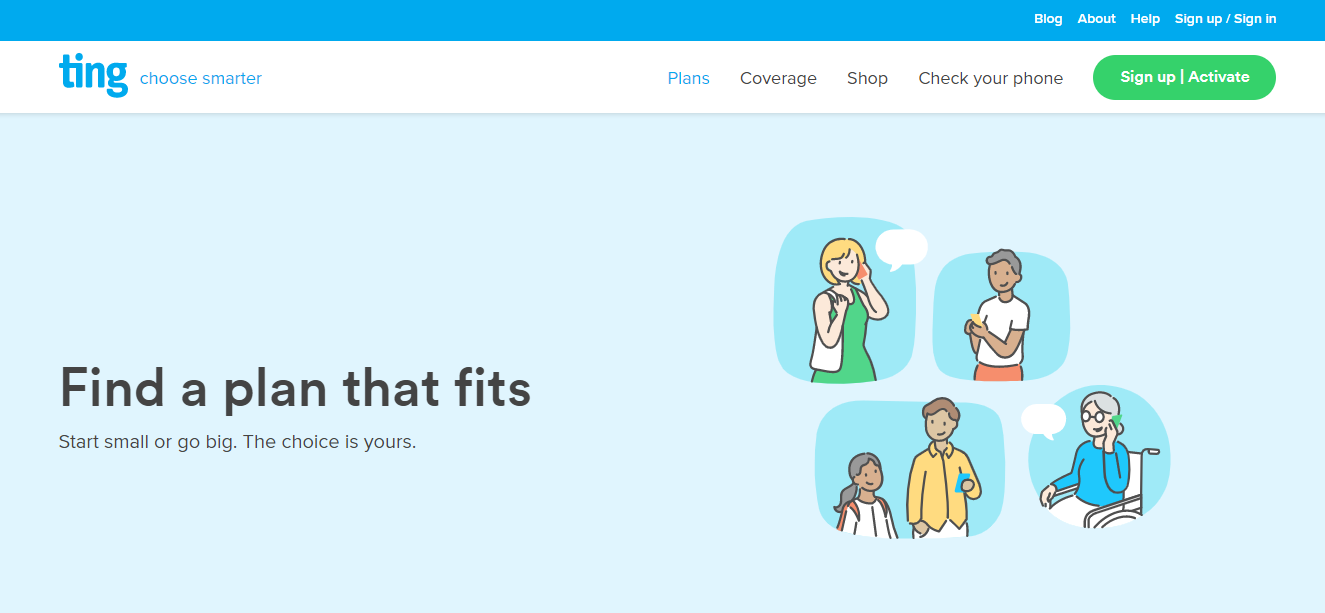 Ting offers several options to customize your rate plans based on your needs. This is an excellent way of cutting costs, especially for those who do not use their cell phones much. Moreover, this service is available from three key players in the US mobile market.
The Flex plan is available for a $10 monthly rental with a top-up of $5 for every additional GB of data used. Other options include plans with unlimited calls and text with 5GB and 12GB data at a higher rental or unlimited plans with a $45 monthly rental.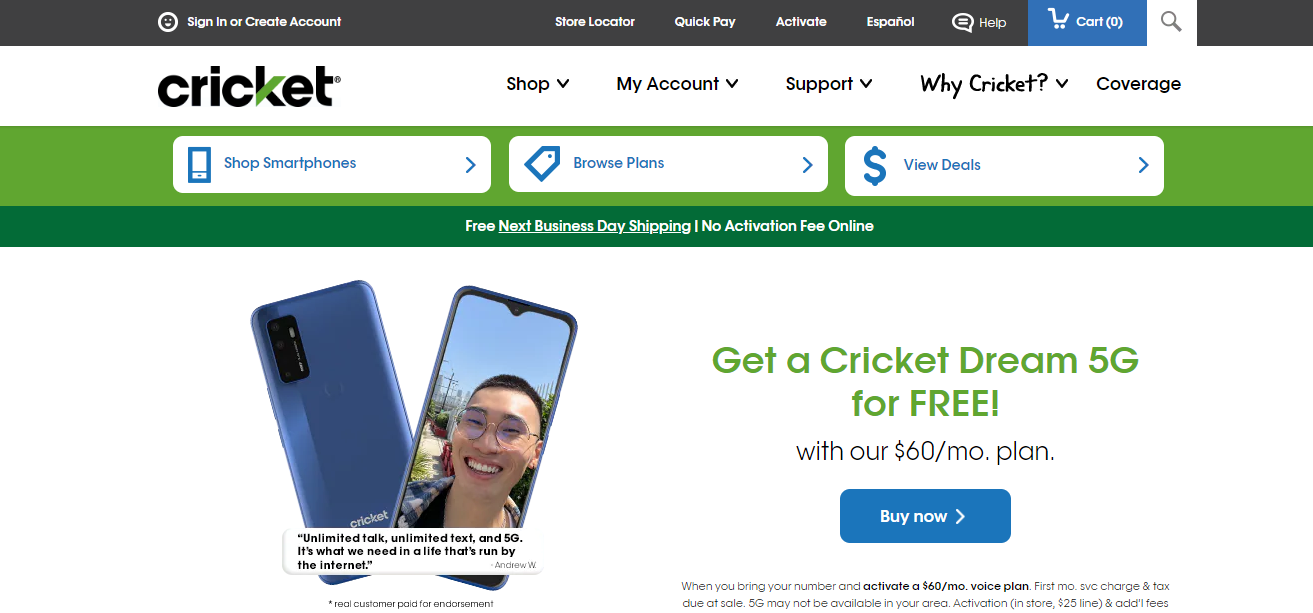 Cricket Wireless offers nationwide 5G services without annual contracts. This provider offers an Unlimited plan that allows you unlimited data at just $100/month for four connections. However, the data speed is restricted to 8Mbps.
You can also opt for limited data plans of 5GB and 10GB data at a lower rate. The plus point of these plans is that the speed is extra fast. These plans allow you to send unlimited texts for free to 37 countries across the globe.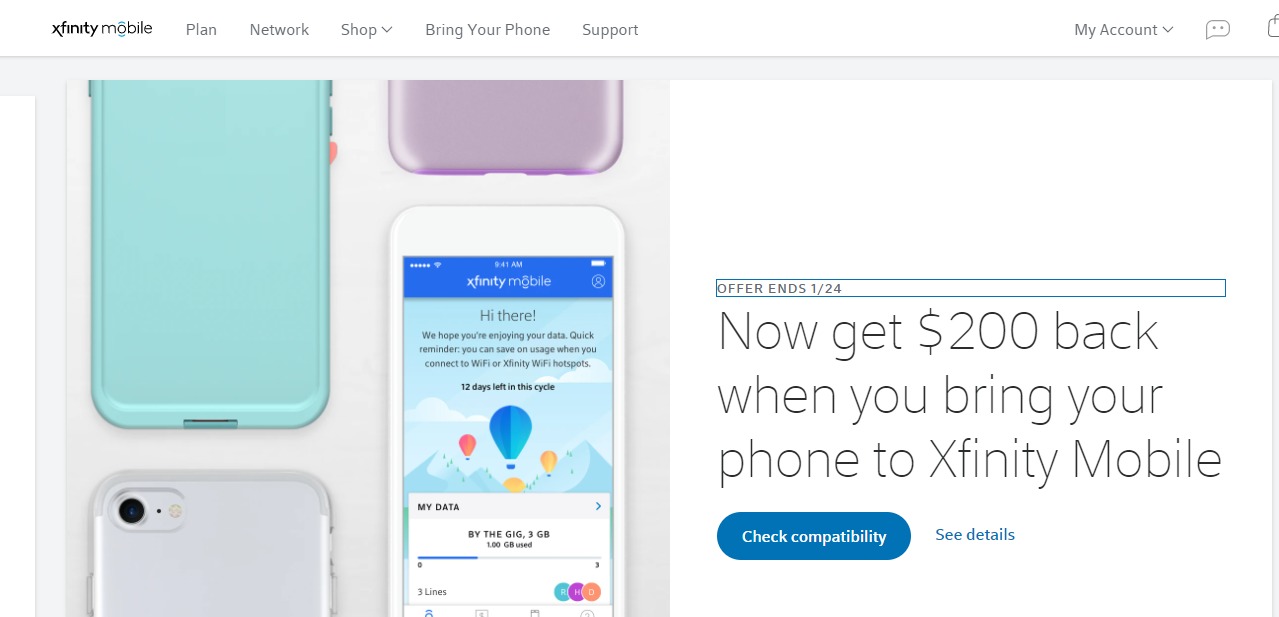 Xfinity Mobile relies on the 5G network from Verizon and hence offers the assurance of fast coverage. The provider has an exciting family plan of a monthly rental of just $120 for four connections and unlimited data. There is also a $60 monthly rental option for just two connections.
You can get attractive discounts when you opt for multiple connections. The major drawback is that the plans are available only to those who use Xfinity internet customers and are not open to those who prefer other providers.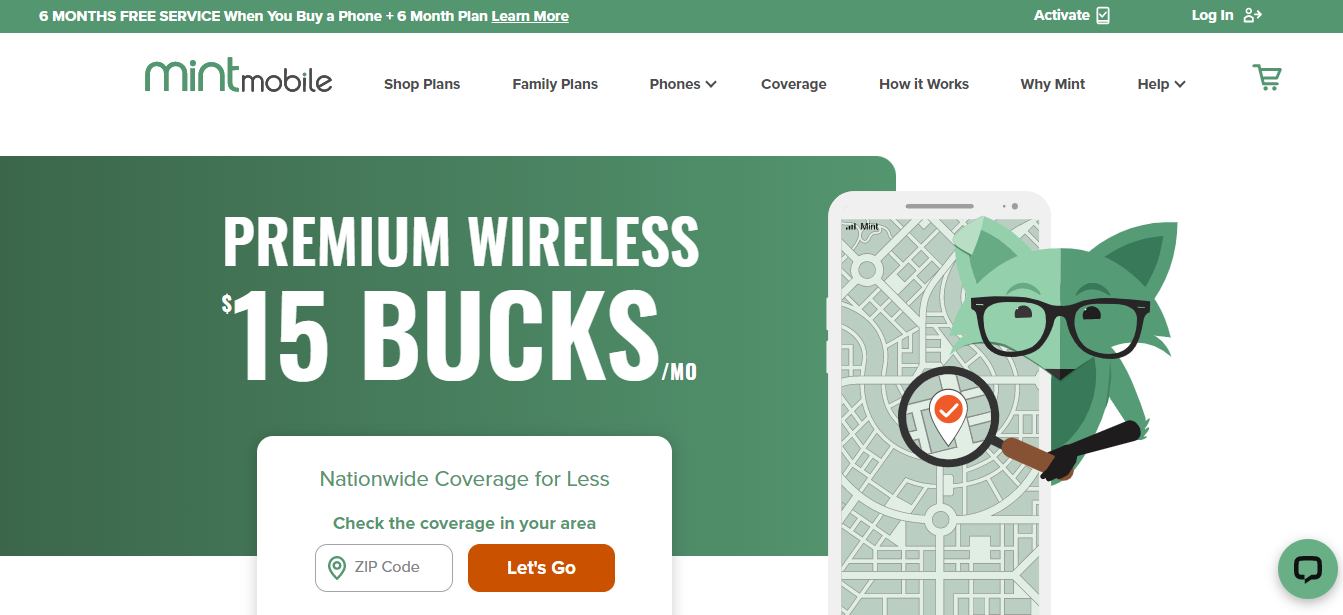 Mint Mobile offers its customers 4GB of data with a $60 monthly rental for four lines. However, you must make an upfront payment of $180 to use this plan for three months. If you want to continue using it at this price after three months, you must make an advance payment for a year.
The ability to mix and match plans is a crucial advantage here. For example, one of the four connections can be linked to an unlimited plan at $30 per month, while another can receive 4GB of data at $15 per month.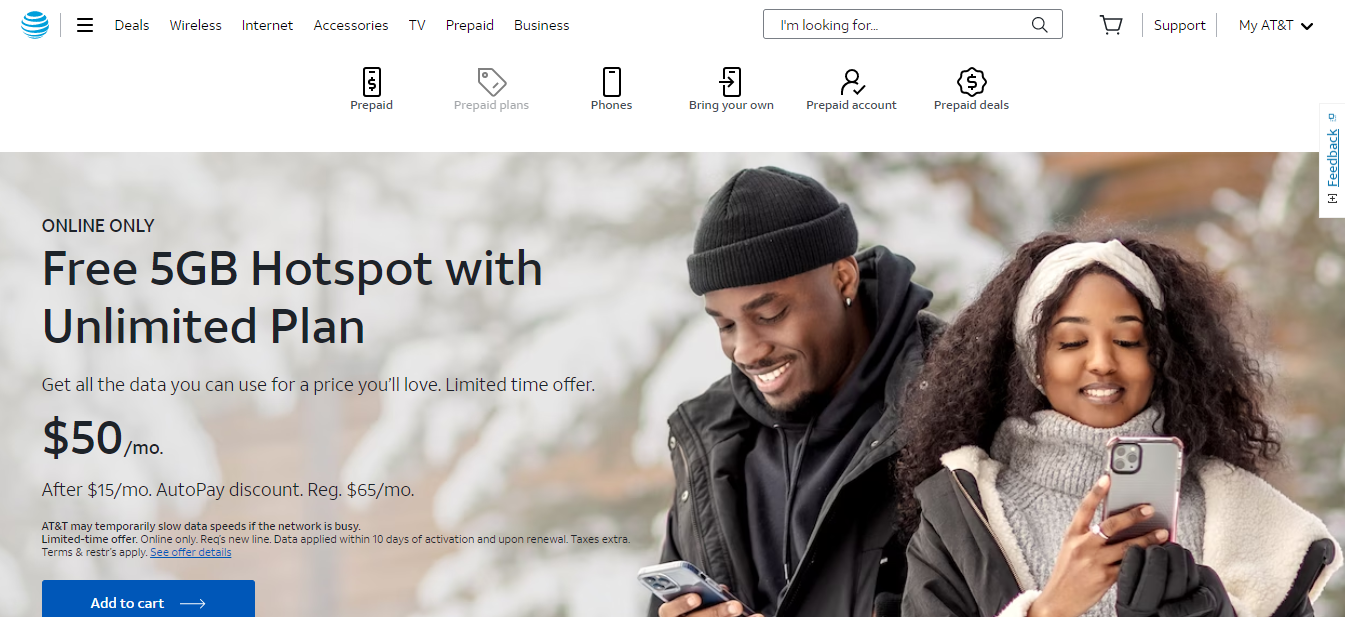 AT&T has several family cell phone plans, each of which has advantages. An Unlimited Extra plan for four connections is $160 per month. If you want more, the pricier Unlimited Elite plan offers 15GB of hotspot data and high speed until you hit the 50GB limit.
You can also opt for cheaper plans that allow you to support the same number of connections for just $140 a month with the Unlimited Starter pack. Speed may, however, dip at any time.
Conclusion
Above is a partial list of the best family cell phone plans you can consider for the entire family. Such plans can help you save on your monthly bills by allowing you to access multiple connections with just one rental. You may also be able to avail additional perks and benefits with family plans.