X
Our Editorial Process
Each year more than 60 Million users visit Technobezz to solve a problem or research a product. Our goal is that everyone finds what they are looking for, and that is why we cover a variety of products, problems, and solutions on our website.

Writing an article that contains a lot of valuable information may seem simple. But when the article is written, the story doesn't end. We are constantly updating the content so that you can always get up-to-date and accurate information.
---
Technobezz's Editorial Guidelines
Car rental apps offer travelers a wide range of benefits. They allow travelers to choose the type of car according
Car rental apps offer travelers a wide range of benefits. They allow travelers to choose the type of car according to their budget. These apps also make changes to your travel plans and duration and narrow your search results based on your vehicle and location.
The list brings together a collection of seven car rental apps available on both Apple and Android app stores, along with what they offer. Although they have some common features, they have their own highlights that make them a better choice over others.
Best Car Rental Apps for a Memorable Travel Experience
Turo – Best Car Rental App with Car Sharing Support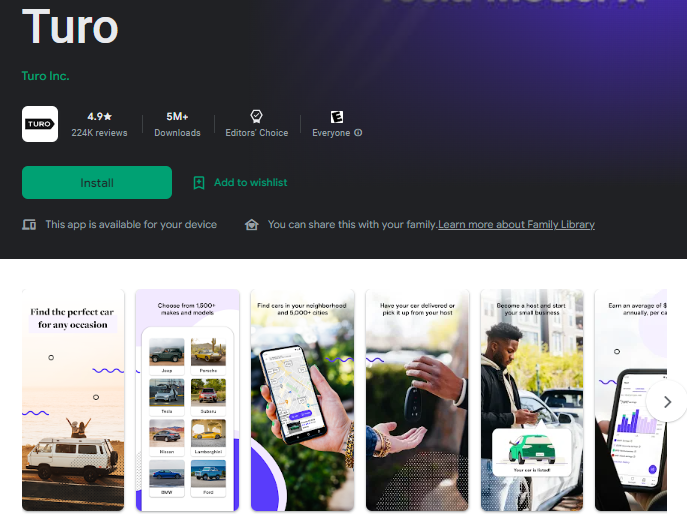 Turo is your go-to car rental app if you wish to allow car owners to rent their cars to others. You can also use Turo to book a car for personal use without sharing. Right from a pickup truck for relocation to a minivan for a road trip or a luxurious car for a vacation to more, the app has you covered.
You can use Turo to make a booking from the car owners in your locality for a nominal daily fee. Through the app, the car owner keeps the renter informed about where and when he/she can avail the car. The app offers its services in the US, Canada, and the UK.
Enterprise Car Rental – Best Car Rental App with Multiple Car Rental Locations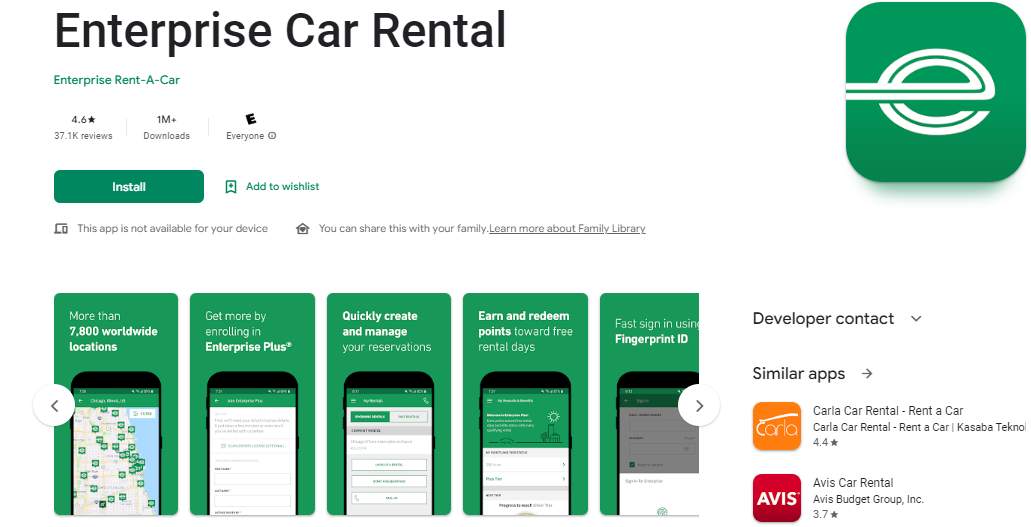 Enterprise Car Rental makes the process of renting a car a hassle-free experience. You can use the app to rent a car based on your requirements and make changes to upcoming reservations. The app also offers all the needed information about the car and also the trip you plan to undertake.
With Enterprise Car Rental, you can book a car from various places worldwide for long-term use. The app provides details of pickup and drop-off times for the car you are interested in renting. You can search for a car based on parameters such as type of vehicle, location, and more as well as save details of the car rental to make the same type of booking easy next time.
Carla Rent a Car – Best Car Rental App with Nominal Service Charges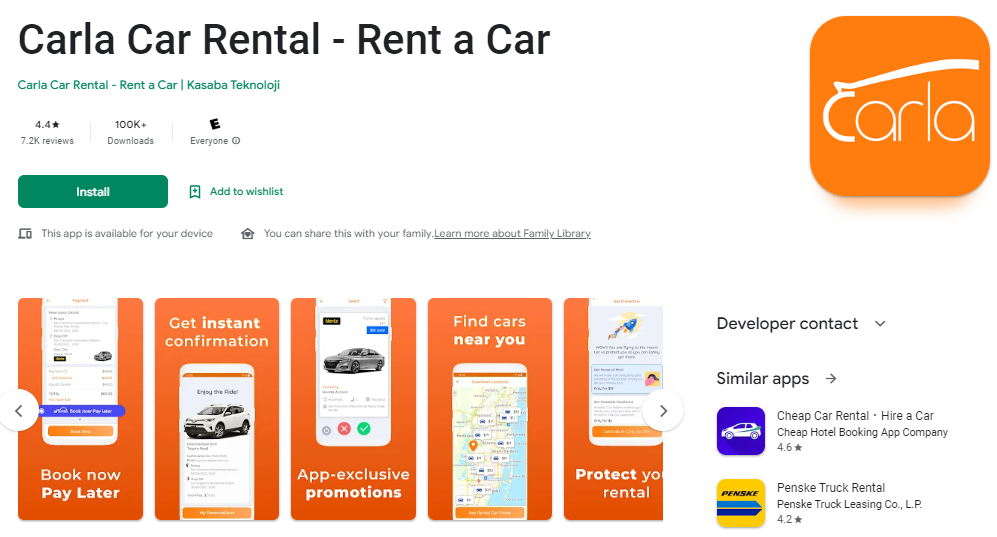 Carla Rent a Car allows you to rent a car for an affordable fee of less than $10 per day. You can use the app to make your booking and pay later as a weekly or monthly payment. The app also shows deals offered by car rental companies near you on the map.
The app saves you the time and effort of standing in a long queue at a car rental counter to book your car. Carla Rent a Car also helps you rent a car any time you want, irrespective of the time of the day. You will receive a booking confirmation voucher in your email immediately after the booking is confirmed.
SIXT – Best Car Rental App with Different Car Options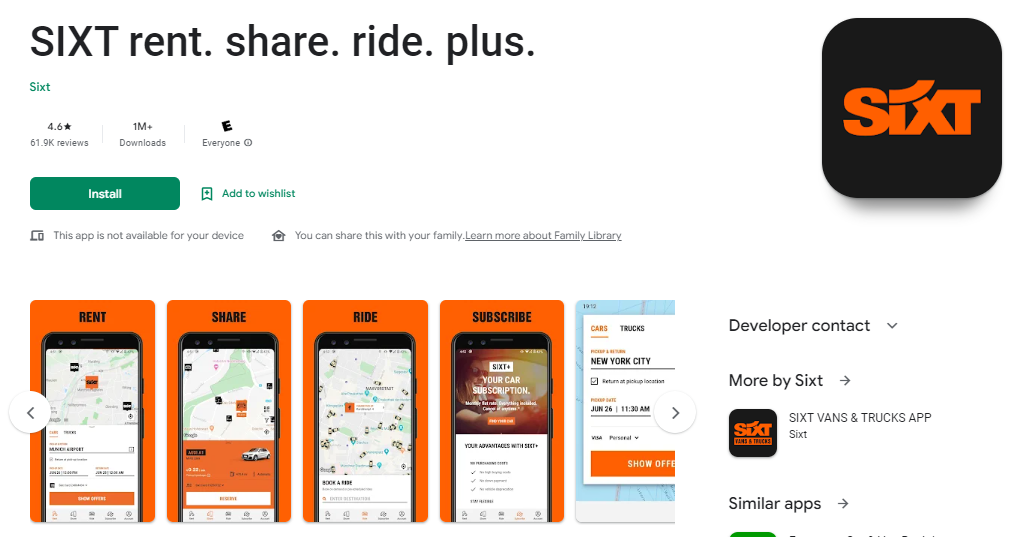 The SIXT app helps you to book your car from a network of more than 250,000 cars in more than 100 countries across the globe. The app allows you to book a car for either self-driving or a car driven by a chauffeur. It keeps you informed about who your driver will be and when you can expect him to be at your doorstep for pickup.
You can use the SIXT app to book a car for travel immediately or half an hour after you make your booking. The app helps you set up a profile for yourself using multiple modes of payment, including cashless payments. You can also pick a car of your choice to drive with the app and make last-minute decisions on how long you want to extend the road trip.
Hertz Car Rentals – Best Car Rental App with Chauffeur Service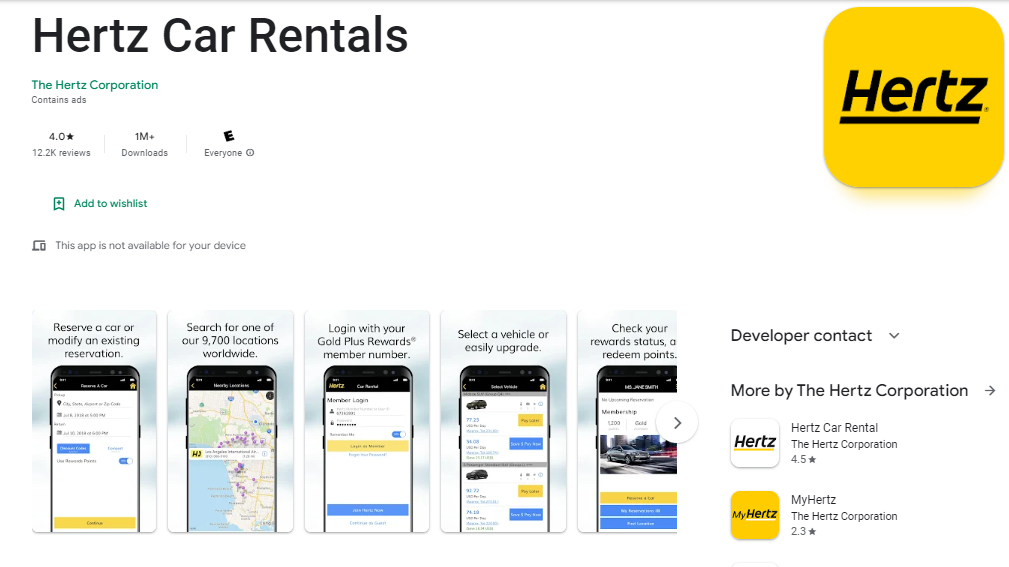 Hertz Car Rentals has a large fleet of hybrid, sports, and luxury cars to meet your driving needs. You can use the app to opt for the services of a chauffeur if you don't want to drive yourself. The app allows you to view the status of your reservation as well as cancel or modify the same.
With this app, you can avail of special offers from the car rental provider or find a nearby location to book your car. If you have an account with the Hertz app, you can make your reservations faster than usual and have a parking spot close to you if you are searching for one. Additionally, the app helps you with contacting emergency roadside assistance.
Budget Car Rental – Best Car Rental App with 24 x 7 Rental Reservation Support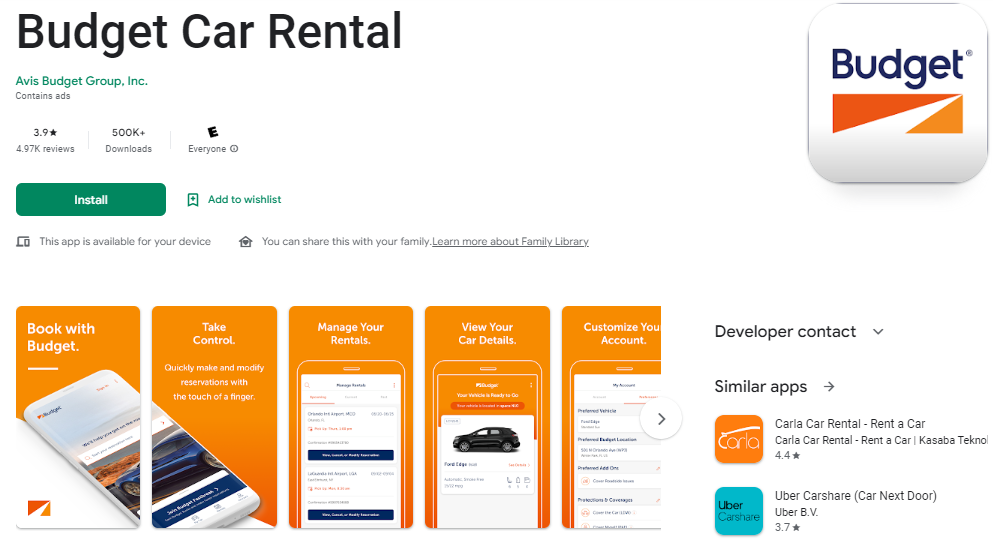 Budget Car Rental allows you to make, cancel or modify your car reservation at any time. The app makes it easy for its members to check for different rental options in one place. You can also view the rental options coming up or the rental options that were available earlier.
The Budget Car Rental app highlights car rental locations along with their addresses, phone numbers, and operating hours in your nearby surroundings. The app helps you avail of roadside assistance if you are stranded during your travel. Members can also take advantage of the app to rebook the same service they availed in the past and obtain receipts for the service received.
QEEQ Car Rental – Best Car Rental App for Price Drop Notification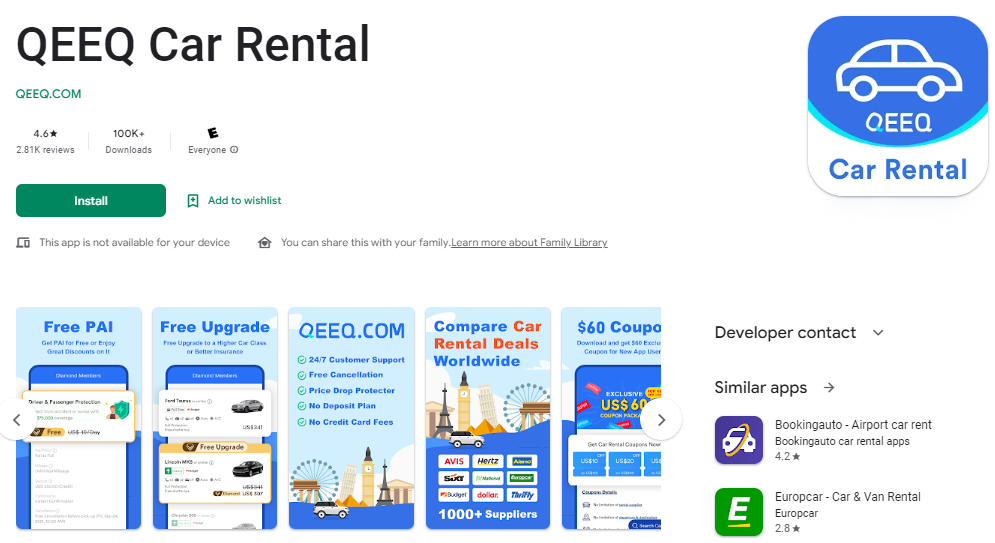 QEEQ Car Rental helps you choose the car that best suits your needs and budget from its different types of cars. The app also assists you in picking up a car insurance option during travel for a relaxed and safe trip. You can also check your reservation status without hassle using the app or cancel your ride free of cost.
The price drop protector feature is one key highlight of the QEEQ Car Rental app. This feature lets you know when there is a drop in the car rental price you have booked and rebooks the same trip again automatically with the same itinerary. The excess amount is also refunded.
Conclusion
One major advantage of using a car rental app is choosing a car to travel with at your convenient time. You can get a car delivered to the desired location at an affordable price and avail of breakdown assistance. Additionally, you don't have to spend long hours at the car rental office to book a cab. Go ahead and check out the salient features of the apps mentioned above to make an informed choice.