Best Android Golf Apps in 2023
Below are some of the best apps that help calculate distance and scorekeeping. These apps are handpicked based on accuracy, virtual championships, live tracking of scores, ease of use, and wearable OS features.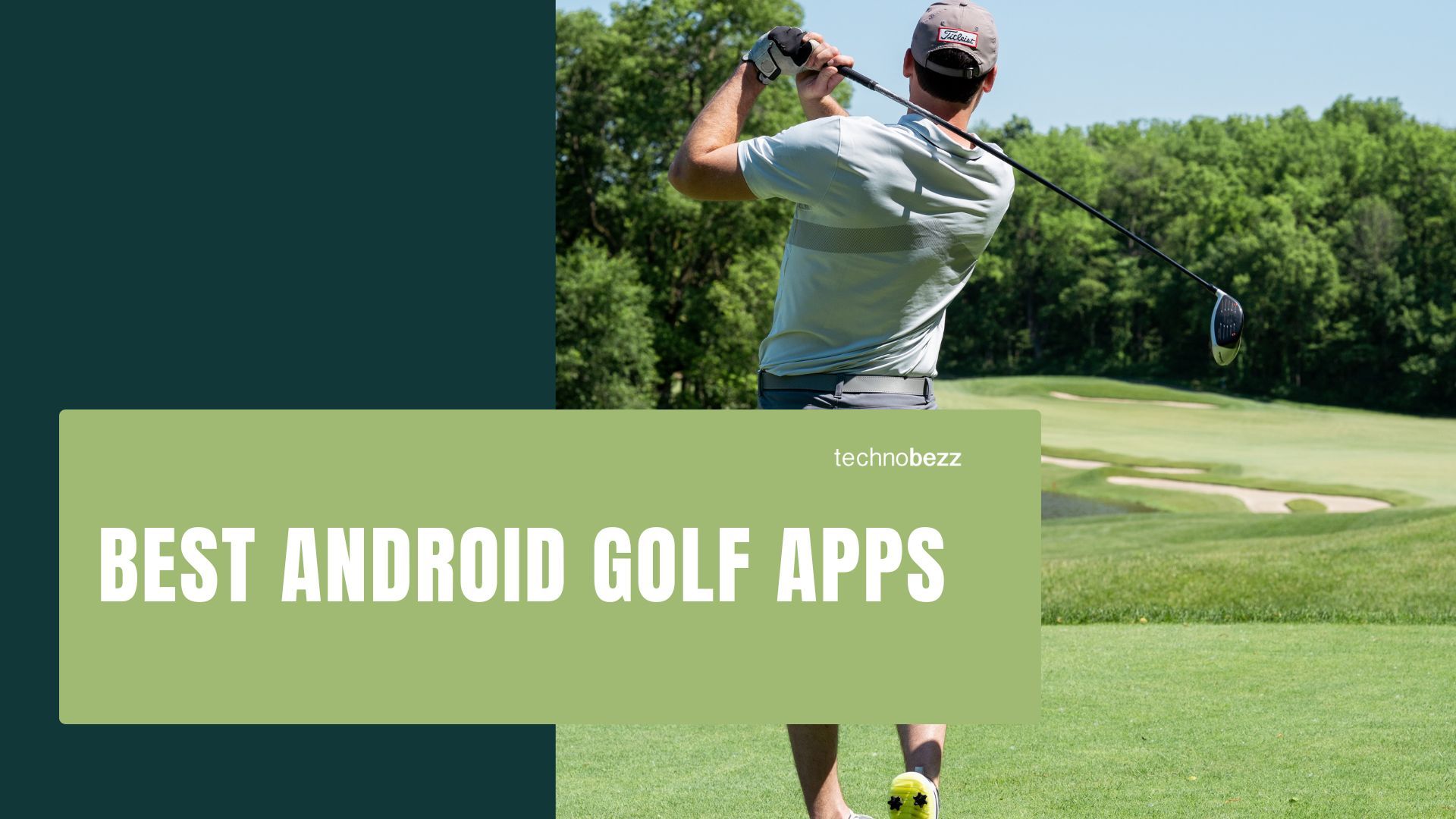 Golf game apps are gaining popularity in recent days. From golf being a game played only by an elite few, it has become easily accessible to everyone.
Below are some of the best apps that help calculate distance and scorekeeping. These apps are handpicked based on accuracy, virtual championships, live tracking of scores, ease of use, and wearable OS features.
Here are the Best Golf Apps On Android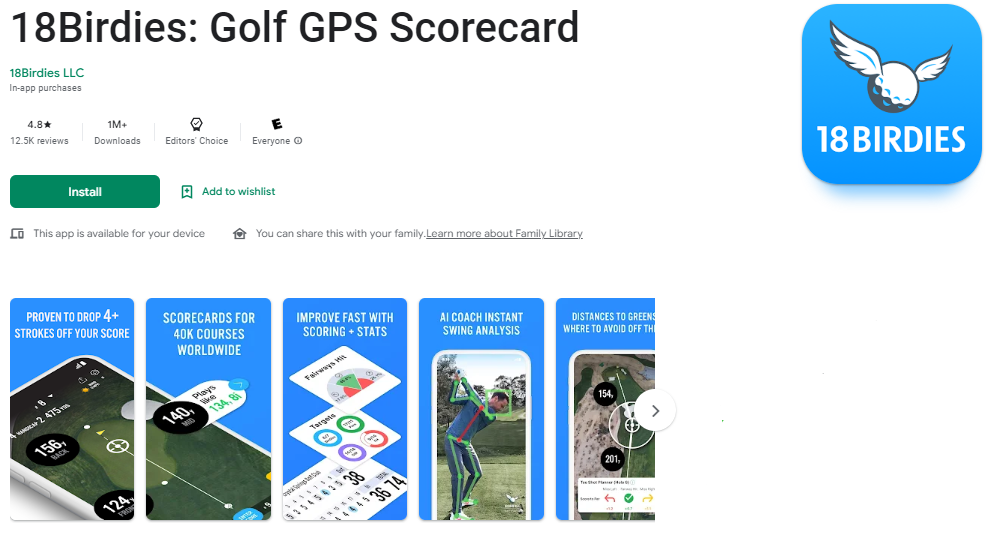 18birdies is a top-rated app that focuses on yardage finding. It is a GPS yardage finder app that doubles as a scorecard to keep track of tournament scores. One of the unique features of this app is that swing tips are also provided to the players to help improve their golf abilities.
18birdies allows the user to track penalty strokes, number of putts, and shots taken with great accuracy. Another interesting feature is the AI coach which can analyze your swing style from the video uploaded. It will suggest tips and tricks to help you improve your swing.
Difficulty Level: Medium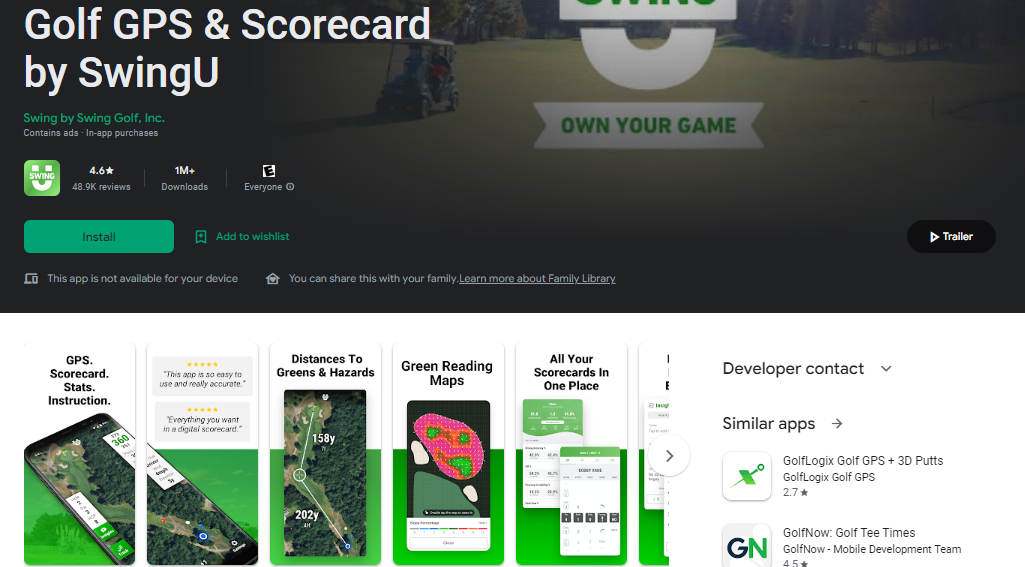 Golf GPS and Scorecard is a battery-efficient rangefinder app with more than a million downloads from the Android Play Store. It has a digital scorecard that auto advances to different putts and holes.
The health kit also tracks the calories burned. The app also offers users daily gold instructions and tips to help improve their game. The level of accuracy of the golf courses and holes provided using satellite images is the key highlight of this app.
Difficulty Level: Medium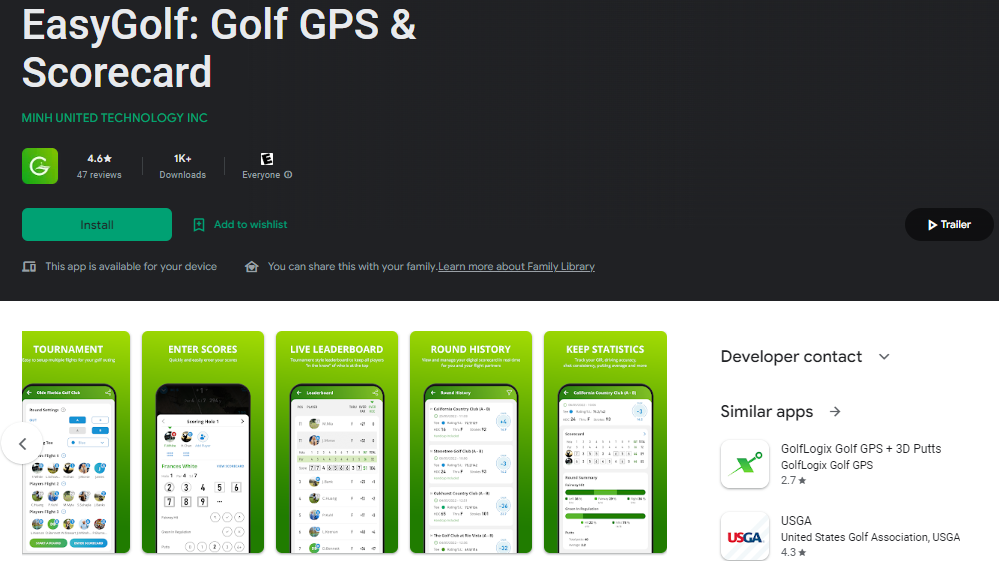 EasyGolf helps in tackling the distance and yardages in over 40,000 golf courses from around the world. It also features a live leaderboard which is very handy while playing with friends or colleagues.
The social feed and chat community feature is handy for those who are social and like to share their success stories with similar-minded people in their circles. Apart from having built-in support for entering new handicap rules, it can also help identify your handicap quickly and easily.
Difficulty Level: Easy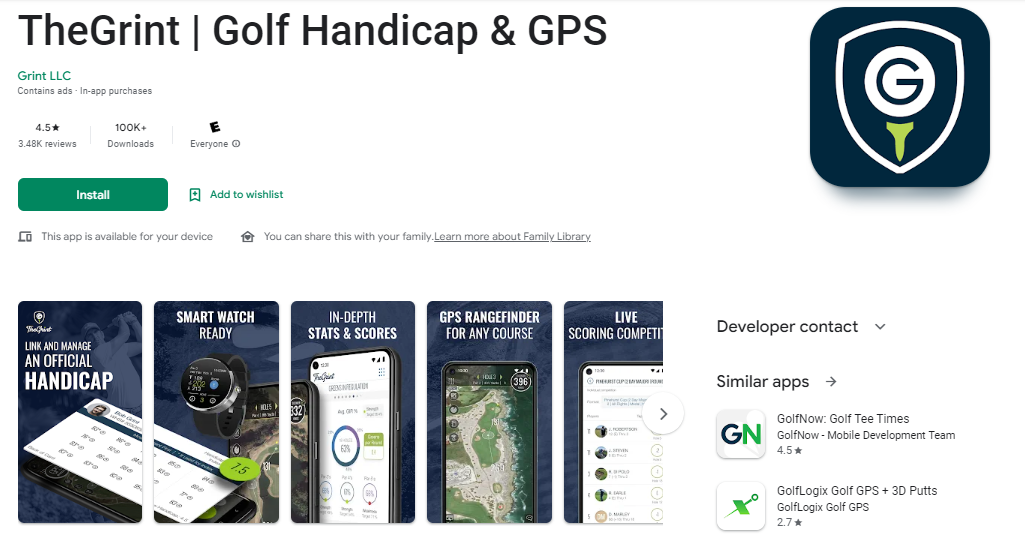 The Grint app features shot tracking and a distance calculator. Heatmap is a new and unique feature present in this app. This app showcases the slopes using a heat map. Another unique feature is the wearable app. Aside from tracking the distance and scores on your mobile, the wearable app can continue tracking using your wearable smart devices.
This is one of the best apps to use for calculating distance accurately. The scores are also auto-calculated and can be used for multi-player mode as well.
Difficulty Level: Medium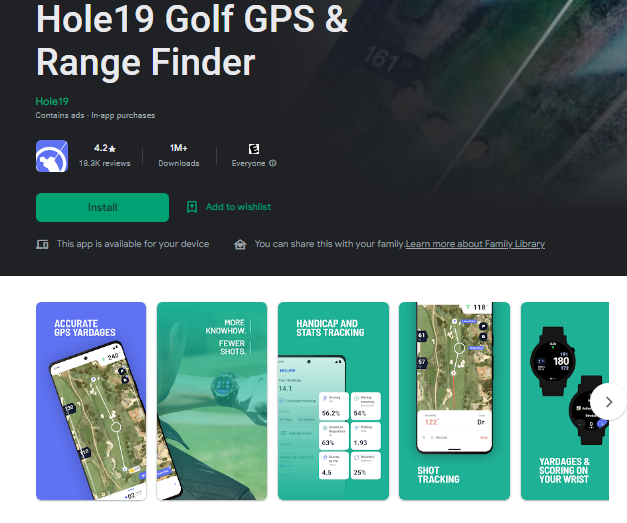 Hole19 boasts a simple and intuitive design that is easy to use. The app also connects with your Apple Watch, enabling the tracking to be done seamlessly. Some key features include live tracking of scores, automatic hole changers, and shot trackers.
The app also showcases the highlights of your golf career. It also has an offline mode which enables you to use the app even if there is an internet disruption.
Difficulty Level: Easy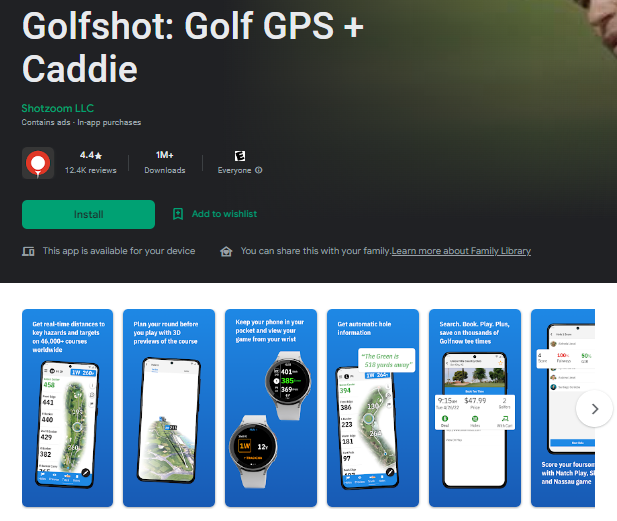 Golfshot provides real-time information about the hazards and tracking of greens. It has a voice-controlled and voice-over feature that aids in hands-free games. 3D videos of the tees allow you to better understand the area before you begin the game.
In-depth analysis is also provided using multiple statistics like greens in regulation and putts per hole. Wearable OS tracking is also available on this app.
Difficulty Level: Medium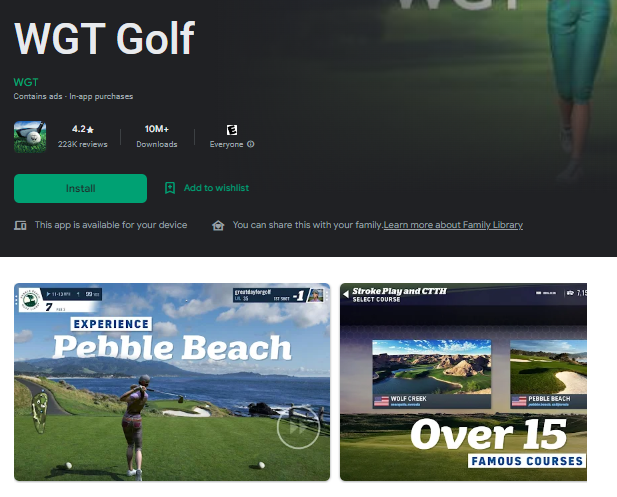 WGT Golf is one of the most highly rated apps in the play store. It has many of the championship golf courses featured in it. Up to 6 players can play simultaneously and compete against each other via the tracking provided.
The app has many fantastic features that can be customized per the user's requirement. Even shot types like punch and roll can be customized. The live leaderboards and virtual championships provided by the app are the key highlights of this app.
Difficulty Level: Medium/Difficult
Conclusion
Most golf apps have a common feature of helping the player find the distance. Several of these apps are equipped with a scorecard to track the scores. The differentiating factor in each of these apps is the ease of access, accuracy, and extra features like 3D modeling of the holes. These are the best apps available on the PlayStore. You can choose the best one and start playing golf.
ABOUT THE AUTHORS
Elizabeth
Elizabeth is your trusted Apple product expert with a wealth of knowledge and experience gained from her tenure as an Apple authorized personnel. She's also a seasoned mobile phone, Samsung, and Android expert. With a keen eye for detail and a passion for all things Apple, Samsung, and Android, she is dedicated to providing you with accurate, reliable, and up-to-date insights. Count on Elizabeth to be your go-to source for expert advice on navigating the world of Apple technology, Samsung devices, and the Android ecosystem.
Bogdana
Bogdana is your technology expert, backed by a strong foundation in consumer electronics and a range of qualifications that make her a trusted source in the tech world. With a deep understanding of the latest advancements and a passion for simplifying complex concepts, Bogdana is your go-to authority for demystifying technology and keeping you informed about the ever-evolving digital landscape. Trust her to deliver reliable insights and expert guidance to help you navigate the world of consumer electronics and beyond.