Learning a new language is always exciting as it allows you to interact with people from other countries and cultures. Moreover, knowing different types of languages helps you in many other areas such as in career, traveling and other practical purposes. However, this learning process is not automatic, and it requires the help of experts. Enrolling in a language-learning class requires time and money. But in this digital era, each and every work is possible in the fastest and quickest way. You can learn languages by downloading the language learning apps on your android phone. There are many language apps available for android, the most popular ones are shown below.
Top best puzzle apps for android, top best apps for kids, etc. are also discussed at Technobezz.
See also- Top 5 best texting apps for android
List of language learning apps
Duolingo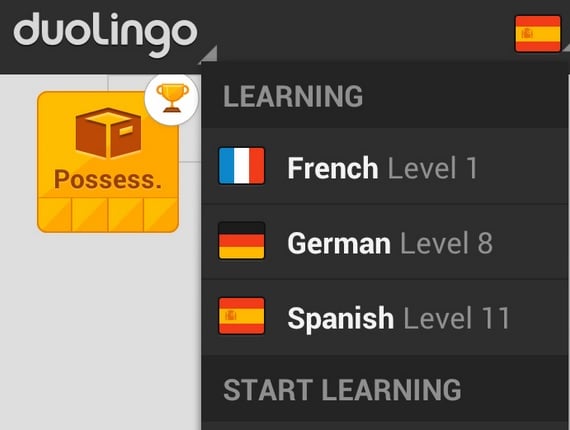 This is one of the best language learning apps that is available in the Google play store for free. Languages such as French, German, Italian, Portuguese and English are all there. This is also considered as best app to learn Spanish. This application helps to learn languages in a fun way. It is actually a game where the users are required to provide answers, and they can earn points for every correct answer. The level of difficulty is increased with progress in the game. You can learn the languages by playing the game repeatedly and through conversation. It was rated as the best language-learning app of 2013 in both, Google play store and the Apple store.
Memrise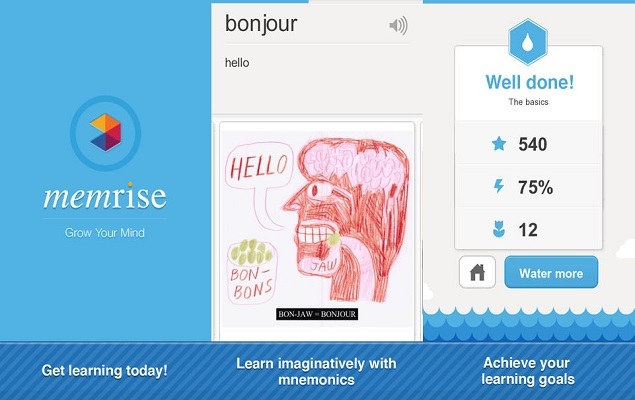 Memrise is another useful language-learning app that helps the users to memorize new words by creating a meme like pictures. This app helps you to learn most of the languages such as Chinese, English, French, Russian, Mexican Spanish, German, Japanese, and Portuguese. You can learn Spanish as well. Here, a Spanish word is defined with its meaning in English, and audio recordings are extremely helpful, so you will know the proper accent of each word.
Babbel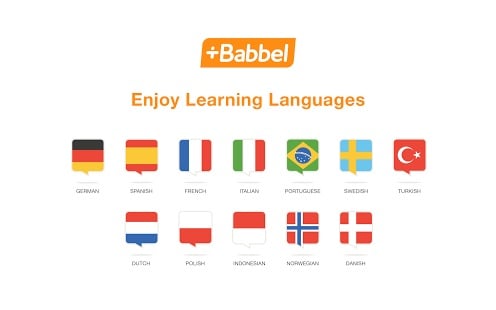 After Duolingo, Babbel is one of the best language learning apps that comes with great features. This app also acts as a trainer of different languages, and you can download them differently for different languages. The download is completely free, but a monthly subscription is required, which is $11. This application will help you to learn languages by completing and repeating the phrases. Besides, you can track your progress by settings a goal system in the app.
Busuu
Busuu is little different. It provides the users an opportunity to learn languages with conversation, video-chat application, peer-to-peer text, etc. After each lesson, the learners are able to watch a video where a person speaks something in the language, and then the users are asked to record their response to check out the improvement. This is no doubt one of the best language learning apps that offer 12 language courses altogether.
Learn 50 languages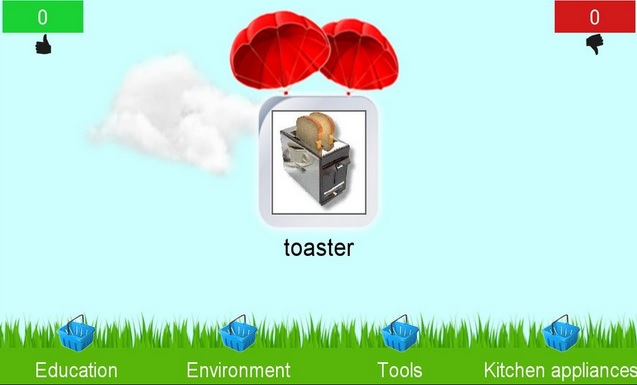 This app is helpful for everyone and one can learn the languages using this application easily without having any prior knowledge. It contains around 100 lessons to strengthen the knowledge, and you will be able to enjoy 30 lessons for free. If you have learned one of the languages before and want to refresh your memory, this app does great help in that. Different language apps are available for different apps. So download this app and learn the language you want in the easiest way.
Mindsnacks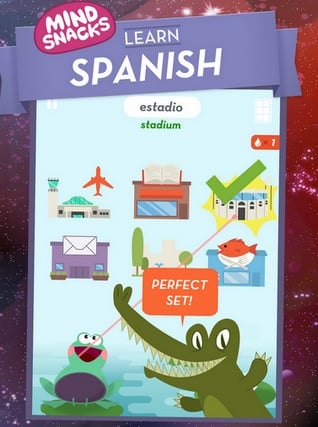 Mindsnacks helps the users to learn languages in a fun and exciting way. It includes around 11 lessons that are designed in such a way that users can capture the languages easily by solving some problems. Just like the kids are required to solve a series of problems after each lesson, this app also uses the same tricks to help the user in easy learning. Colorful puzzles and many other series of problems are provided so that users can check their language proficiency and work on that accordingly.
So, the best language learning apps are listed above, you can download any of them to learn the different languages in no time and without spending any money.
Join our newsletter 🎉
Subscribe to our newsletter and never miss out on what's happening in the tech world. It's that simple.
Latest Tech News

Exclusive Tech Deals