X
Our Editorial Process
Each year more than 60 Million users visit Technobezz to solve a problem or research a product. Our goal is that everyone finds what they are looking for, and that is why we cover a variety of products, problems, and solutions on our website.

Writing an article that contains a lot of valuable information may seem simple. But when the article is written, the story doesn't end. We are constantly updating the content so that you can always get up-to-date and accurate information.
---
Technobezz's Editorial Guidelines
Most people who own an Asus router find it challenging to reset their password whenever they forget the old one. In this article, we will explain how to reset your password on the Asus router using two methods. There are two types of password resetting known; the first is a soft reset, and the second is a hard reset.
Asus Router Login
Login to your Asus router using the following:
Type the link below in your browser address bar. Do not enter "HTTP://" for the IP address:
 192.168.1.1 or 192.168. 0.1
or
http://router.asus.com 
How to reset your Asus Router password
1. Soft Reset Asus Router password
This method will reset your Asus router password using the Asus online application, but first, you must log in using the default Asus credentials (That's if you haven't changed it already).
Verify that your Asus router is ON and that you are connected to the router via WiFi or Wired.
Open the browser on your computer, then go to the search bar. enter the default Asus IP address

192.168.1.1 or 192.168. 0.1

or enter the following address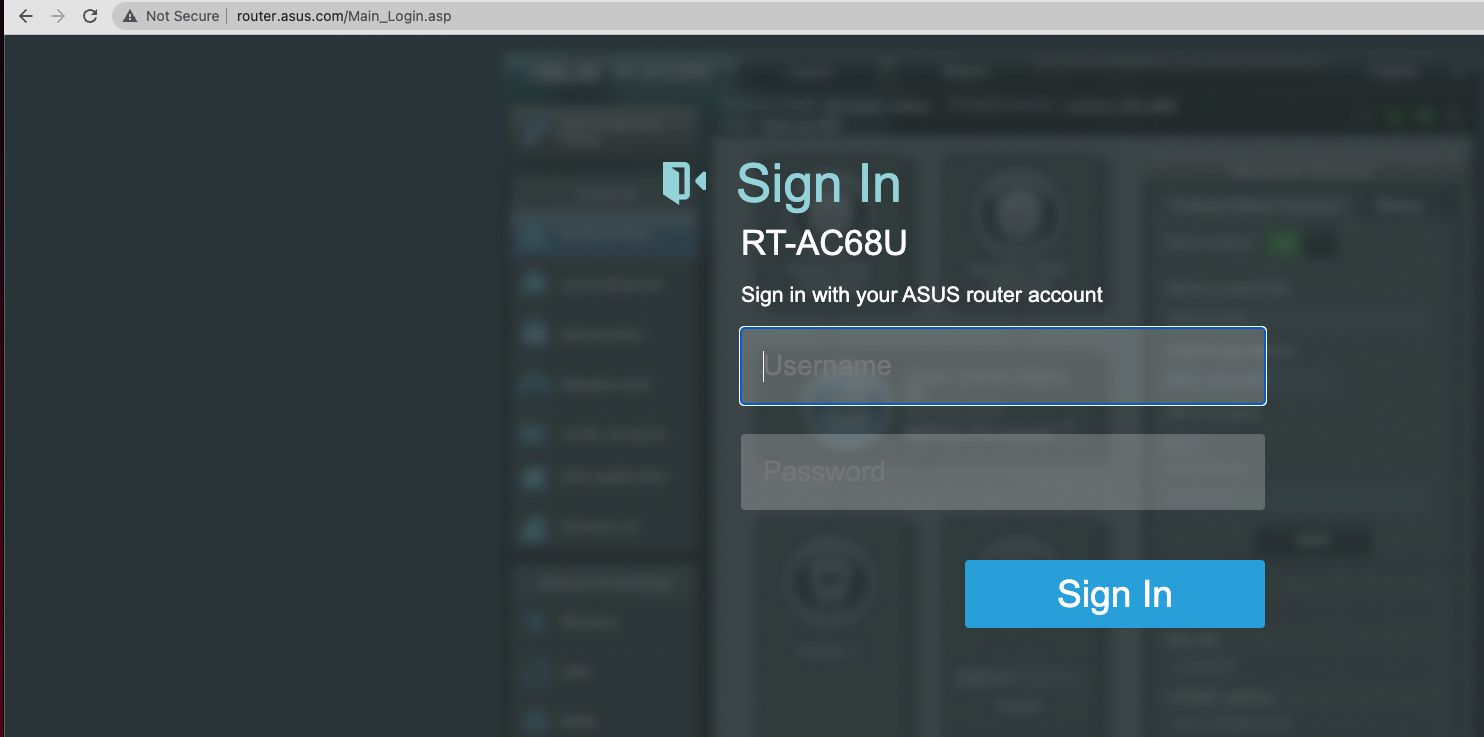 You will be taken to the Asus router's main page.
Fill in the blanks with the default Asus router username and also the default password. They are generally "admin" and "admin." You can find the default Asus credentials at the bottom of the router in case you forgot it.
Once you have entered the correct username and password, click "Sign in."
Once you are on the router homepage, click on the "Administration" option located at the bottom left area on the screen, right below "Advanced Settings."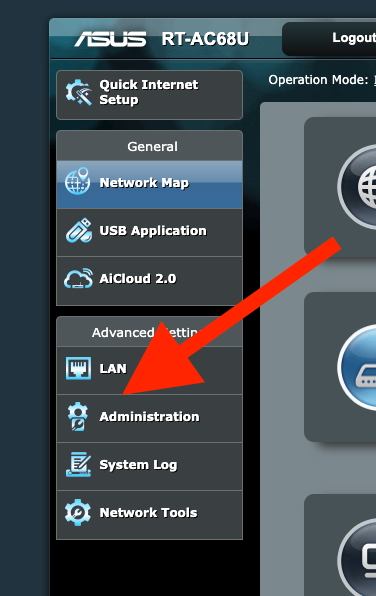 Click on this "Restore/Save/Upload Settings" Tab. Then, select restore on "Factory default."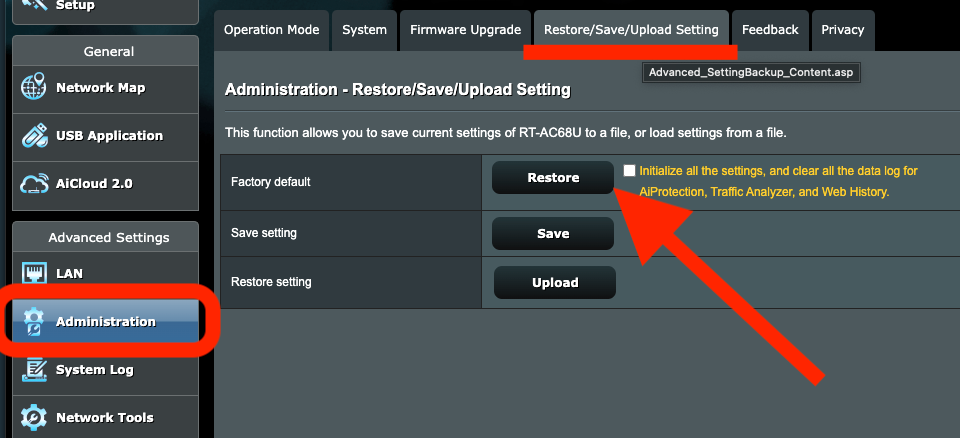 Once you click on the Restore option, your Asus router will execute the operation. The process will take a few minutes to complete.
2. Hard Reset Asus Router password
This method requires you to manually push a button on the back of your Asus router.
Locate the small black button on the back of your Asus Router; look at the image below. This is the reset button.
Press and hold this button for 10 seconds, do not release the button until all the lights on the Asus router are off.
Was this article helpful?
This helps us improve our website.