Apple Reveals MacBook Air 15 with Thinner Design and Powerful M2 Chip at WWDC
During Apple's WWDC keynote, the company introduced the latest addition to its MacBook Air lineup: the 15-inch model. .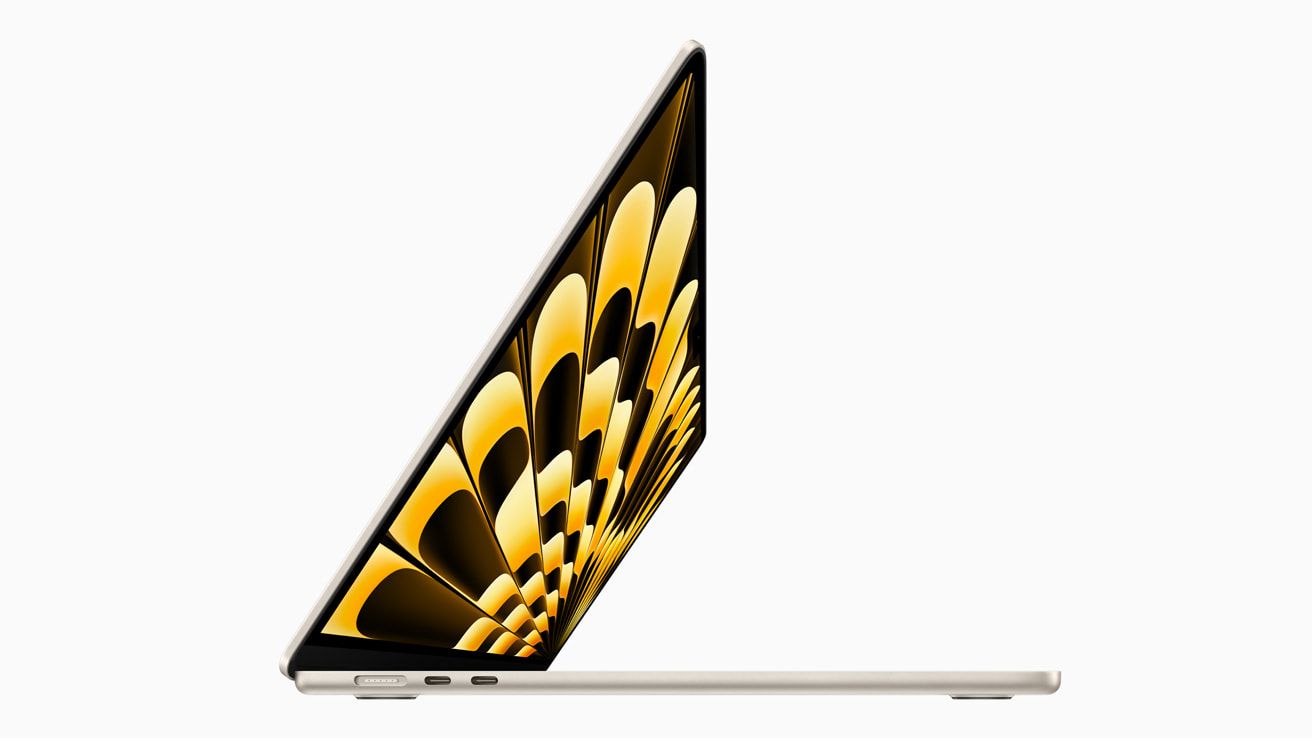 During Apple's WWDC keynote, the company introduced the latest addition to its MacBook Air lineup: the 15-inch model. Joining the existing 13-inch Air, both variants of the MacBook Air now run on Apple's own M-series chips.
While this isn't the first time Apple has offered a MacBook Air in a different screen size, as the company previously had an 11-inch model from 2010 to 2016, the addition of the 15-inch option expands the range of choices for consumers. Apple's laptop lineup now encompasses screen sizes of 13, 14, 15, and 16 inches, in addition to the iPad Pro lineup, catering to a wide range of preferences.
Priced starting at $1,299, the new MacBook Air 15 claims the title of the world's thinnest 15-inch laptop, measuring a mere 11.5 millimeters in thickness and weighing only 3.3 pounds. It boasts an Apple M2 chip with an eight-core CPU and a 10-core GPU. The laptop features a 15.3-inch display with a maximum brightness of 500 nits, up to 24GB of memory, and up to 2TB of storage.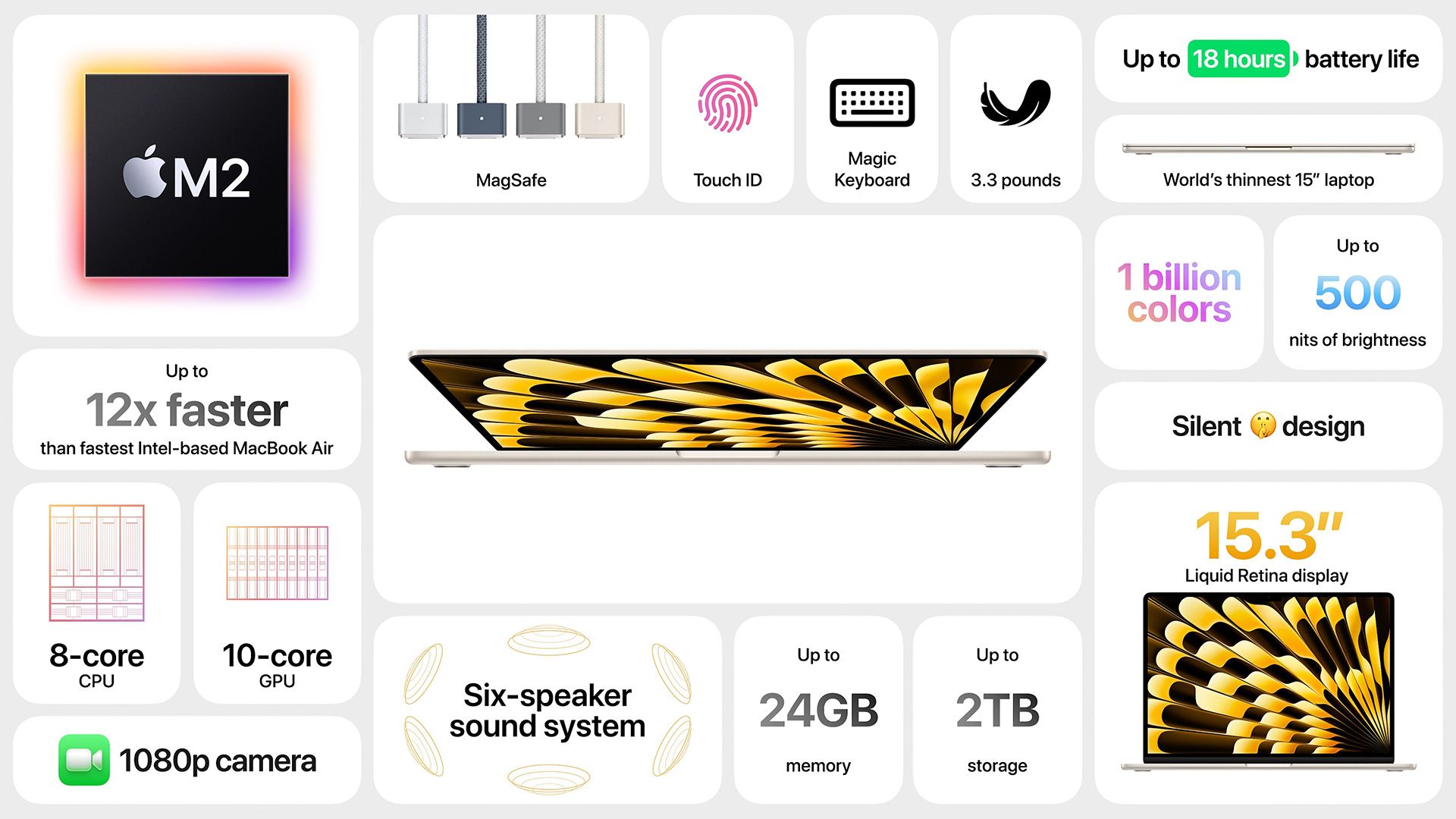 Alongside the new 15-inch model, the 13-inch MacBook Air with the M2 chip remains in the lineup at a $100 lower price point of $1,099. The entry-level position is held by the M1 MacBook Air, available for $999. Preorders for the MacBook Air 15 are currently open, with shipping expected to commence next week.
Notably, the MacBook Air 15 features a fanless design, ensuring silent operation during classes, meetings, and video calls on platforms like FaceTime and Zoom. With a 1080p webcam and a three-mic array, the laptop offers improved video call quality. Additionally, the device houses six speakers, including force-canceling woofers, for a more immersive spatial audio experience.
Apple claims that the MacBook Air 15 is 12 times faster than the fastest Intel-based MacBook Air, showcasing the power of its in-house chip technology. The laptop is also capable of delivering up to 18 hours of battery life, which aligns with Apple's reputation for offering long-lasting battery performance across its MacBook lineup.
With the introduction of the thinner and more powerful MacBook Air 15, Apple continues to push the boundaries of laptop design and performance, providing users with a compelling choice in the ultra-portable segment.
ABOUT THE AUTHORS
Elizabeth
Elizabeth is your trusted Apple product expert with a wealth of knowledge and experience gained from her tenure as an Apple authorized personnel. She's also a seasoned mobile phone, Samsung, and Android expert. With a keen eye for detail and a passion for all things Apple, Samsung, and Android, she is dedicated to providing you with accurate, reliable, and up-to-date insights. Count on Elizabeth to be your go-to source for expert advice on navigating the world of Apple technology, Samsung devices, and the Android ecosystem.
Bogdana
Bogdana is your technology expert, backed by a strong foundation in consumer electronics and a range of qualifications that make her a trusted source in the tech world. With a deep understanding of the latest advancements and a passion for simplifying complex concepts, Bogdana is your go-to authority for demystifying technology and keeping you informed about the ever-evolving digital landscape. Trust her to deliver reliable insights and expert guidance to help you navigate the world of consumer electronics and beyond.