Apple's M2 Ultra Chip Benchmark Results Unveiled: Impressive CPU Performance and Cost Savings
Geekbench 6 has revealed the initial benchmark results for Apple's latest M2 Ultra chip, shedding light on the notable improvements in CPU performance..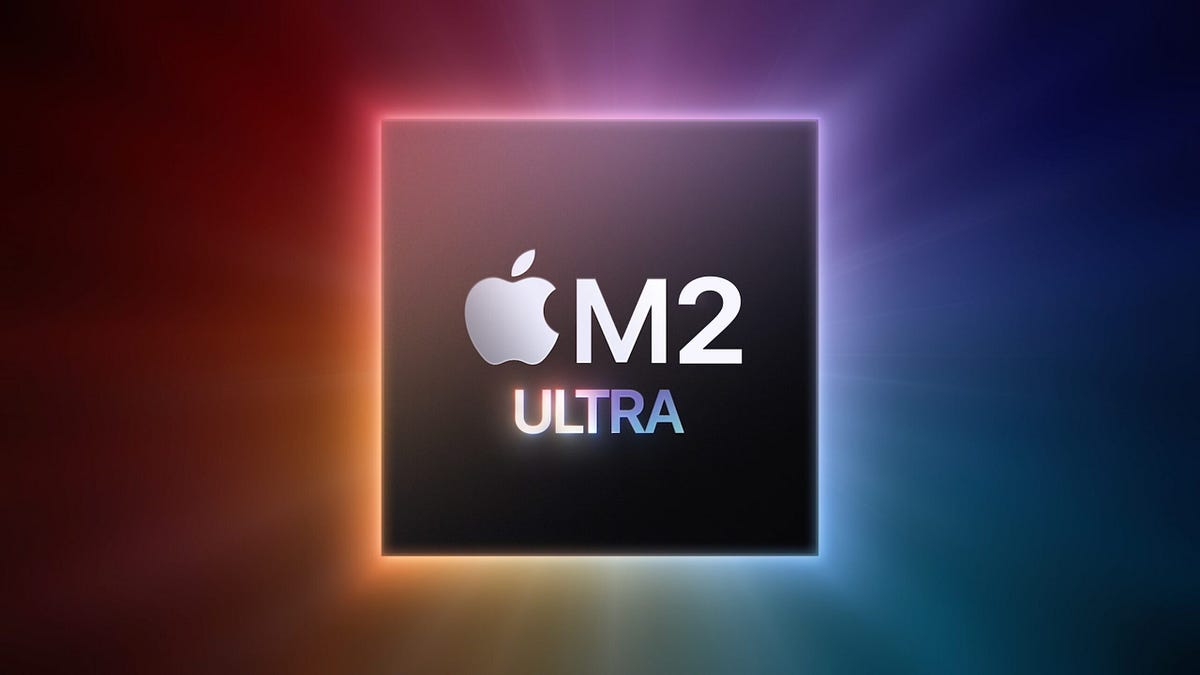 Geekbench 6 has revealed the initial benchmark results for Apple's latest M2 Ultra chip, shedding light on the notable improvements in CPU performance. The high-end chip is set to debut in the upcoming Mac Studio and Mac Pro models, scheduled for release next week. While some slight variations exist in the reported results, the Mac Studio equipped with the M2 Ultra chip demonstrates impressive single-core and multi-core scores reaching approximately 2,800 and 21,700, respectively.
As anticipated, these benchmark scores confirm Apple's claims of up to a 20% increase in CPU performance compared to the previous M1 Ultra chip. Consequently, the M2 Ultra chip is now Apple's fastest chip ever released. Moreover, the scores indicate that the new Mac Pro is expected to offer an overall CPU performance that is approximately two times faster than the fastest Intel-based Mac Pro featuring a 28-core Xeon W processor.
This achievement becomes even more remarkable considering the price difference between the two models. The new Mac Pro, starting at $6,999, boasts such impressive performance while being nearly half the price of its Intel-based counterpart, which began at $12,999. Although Apple had claimed the new Mac Pro is up to three times faster than the Intel-based model for specific professional workflows like video transcoding and 3D simulation during its WWDC keynote, the Geekbench scores demonstrate its superior overall CPU performance.
When choosing between the Mac Pro and Mac Studio, customers should primarily consider the desktop tower's six available PCIe expansion slots as the differentiating factor. However, for those who do not require extensive expansion options, the Mac Studio offers a more cost-effective solution. With the ability to configure the Mac Studio with the M2 Ultra chip, customers can save $3,000 compared to the Mac Pro. For a comprehensive comparison, we recommend referring to our Mac Studio vs. Mac Pro Buyer's Guide.
Interested customers can now place their orders for the new Mac Studio and Mac Pro models, with shipments and in-store availability scheduled to commence on Tuesday, June 13. Apple's latest offerings promise substantial CPU performance upgrades and cost savings, providing an enticing choice for professional users seeking cutting-edge computing power.
ABOUT THE AUTHORS
Elizabeth
Elizabeth is your trusted Apple product expert with a wealth of knowledge and experience gained from her tenure as an Apple authorized personnel. She's also a seasoned mobile phone, Samsung, and Android expert. With a keen eye for detail and a passion for all things Apple, Samsung, and Android, she is dedicated to providing you with accurate, reliable, and up-to-date insights. Count on Elizabeth to be your go-to source for expert advice on navigating the world of Apple technology, Samsung devices, and the Android ecosystem.
Bogdana
Bogdana is your technology expert, backed by a strong foundation in consumer electronics and a range of qualifications that make her a trusted source in the tech world. With a deep understanding of the latest advancements and a passion for simplifying complex concepts, Bogdana is your go-to authority for demystifying technology and keeping you informed about the ever-evolving digital landscape. Trust her to deliver reliable insights and expert guidance to help you navigate the world of consumer electronics and beyond.