Apple Releases iOS 16.6 Beta 2 Alongside Updates to macOS 13.5 Beta, watchOS 9.6 Beta, and tvOS 16.6 Beta
Apple has recently launched iOS 16.6 beta 2, following the introduction of the first beta version last week.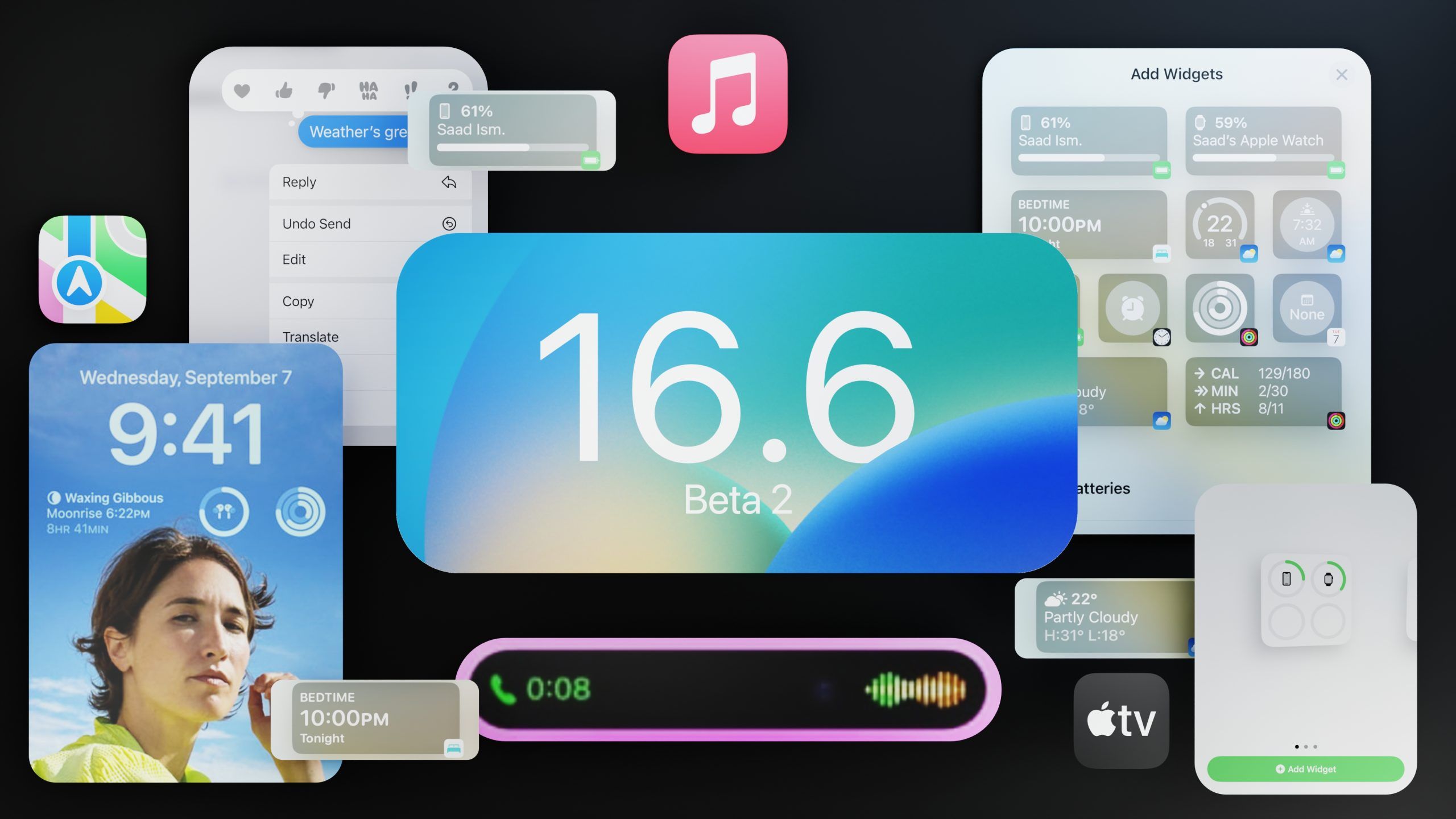 Apple has recently launched iOS 16.6 beta 2, following the introduction of the first beta version last week. Additionally, the company has rolled out updates to macOS 13.5 beta, watchOS 9.6 beta, and tvOS 16.6 beta.
Notably, iOS 16.6 does not introduce any new features to the system. This lack of additions can be attributed to Apple's impending announcement of iOS 17, expected to take place next week during the WWDC 2023 event. As a result, it is likely that the company is conserving the new features for the forthcoming major update to its operating system. A similar approach applies to macOS 13.5 beta and the other accompanying software updates.
Developers who are enrolled in the beta program can access iOS 16.6 beta 2 by navigating to Settings > General > Software Update on their devices. The build number for this version is 20G5037d, while beta 1 carried the build number 20G5026e. It is anticipated that a public beta will be made available in the near future.
Apple continues to provide developers with opportunities to test and refine their applications through these beta releases. By participating in the beta program, developers can ensure their software is compatible and optimized for the upcoming versions of Apple's operating systems.
As iOS 17 looms on the horizon, users can anticipate exciting new features and enhancements that will shape their Apple device experience. Stay tuned for further updates and announcements during the highly anticipated WWDC 2023 event.
ABOUT THE AUTHORS
Elizabeth
Elizabeth is your trusted Apple product expert with a wealth of knowledge and experience gained from her tenure as an Apple authorized personnel. She's also a seasoned mobile phone, Samsung, and Android expert. With a keen eye for detail and a passion for all things Apple, Samsung, and Android, she is dedicated to providing you with accurate, reliable, and up-to-date insights. Count on Elizabeth to be your go-to source for expert advice on navigating the world of Apple technology, Samsung devices, and the Android ecosystem.
Bogdana
Bogdana is your technology expert, backed by a strong foundation in consumer electronics and a range of qualifications that make her a trusted source in the tech world. With a deep understanding of the latest advancements and a passion for simplifying complex concepts, Bogdana is your go-to authority for demystifying technology and keeping you informed about the ever-evolving digital landscape. Trust her to deliver reliable insights and expert guidance to help you navigate the world of consumer electronics and beyond.