X
Our Editorial Process
Each year more than 60 Million users visit Technobezz to solve a problem or research a product. Our goal is that everyone finds what they are looking for, and that is why we cover a variety of products, problems, and solutions on our website.

Writing an article that contains a lot of valuable information may seem simple. But when the article is written, the story doesn't end. We are constantly updating the content so that you can always get up-to-date and accurate information.
---
Technobezz's Editorial Guidelines
If there is one consumer electronics product that is the greatest hit ever and everyone wants one, it is the iPhone. Usually, the question is not whether or not to buy this smart gadget, but where to buy it.
Well, there isn't a single website or store we can say is the best. Almost all stores and websites that sell iPhones sell these smartphones for more or less the same price. So, you should be choosing a place based on limited-time promotional offers and your convenience. Here is a list of some of the best places to buy an iPhone.
7 Best Places to Buy an iPhone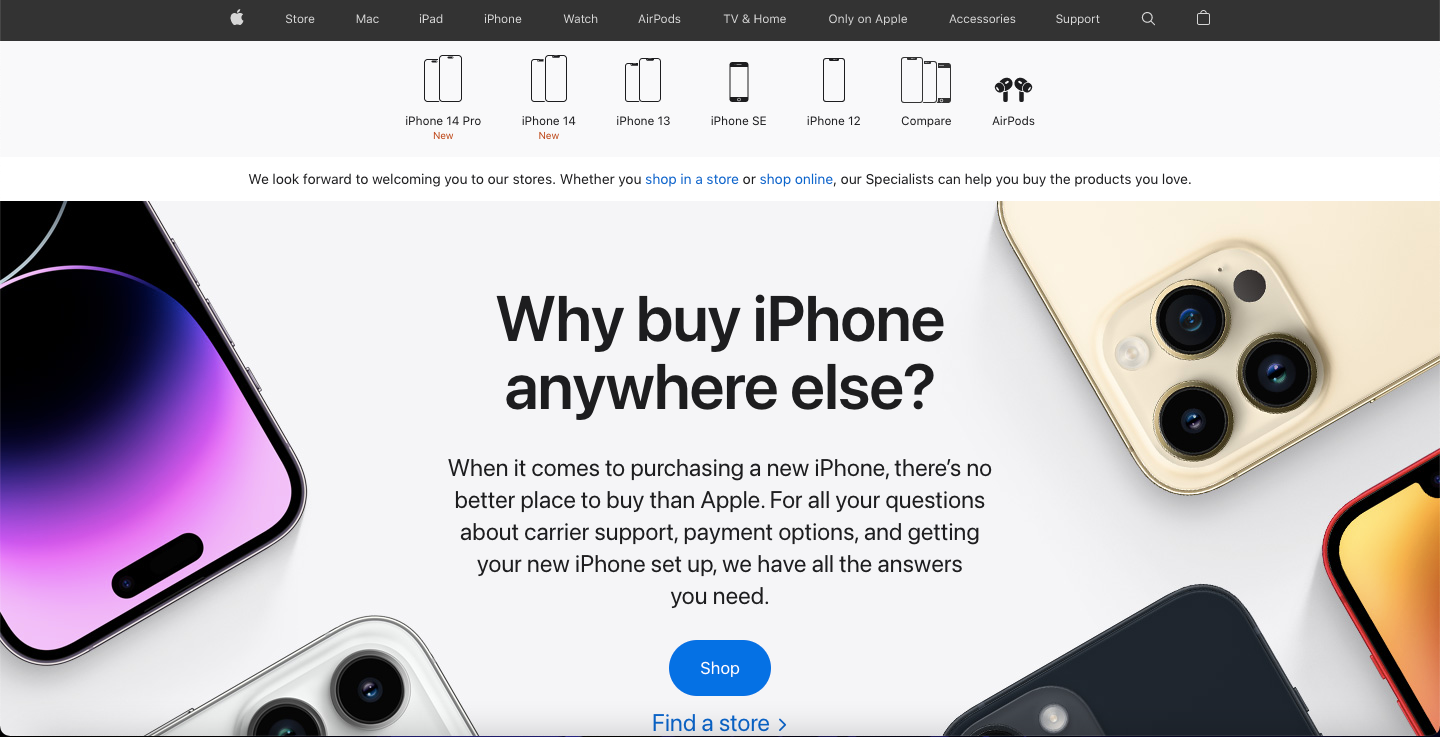 As far as buying a new iPhone is concerned, you cannot look beyond Apple. They help you extensively with various aspects including payment options, carrier support, and getting your brand new iPhone set up.
The iPhones you buy from the Apple Store, online or offline, are unlocked except for very few carrier financing options. An unlocked iPhone means you can freely choose your carrier.
The customer support team at Apple will help you with every single step of getting started with your dream phone. Besides, users also get several benefits when they buy an iPhone right at the Apple Store.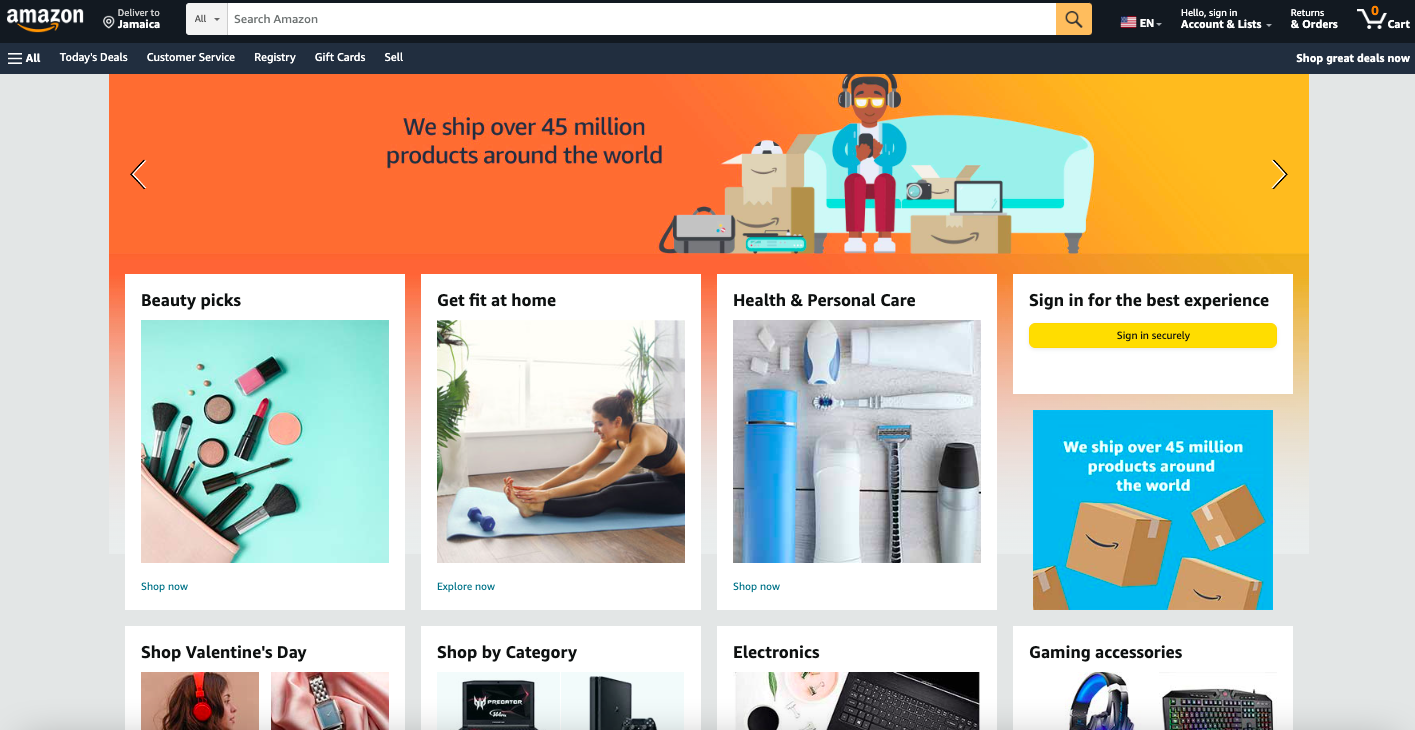 Amazon is one of the best places you can shop for an iPhone. The iPhone you buy at the largest retailer in the world comes unlocked, which means you are free to choose your phone operator.
It is also said that Amazon purchases Apple products in really large quantities. That could be the reason you find iPhones comparatively cheaper at the Amazon online store. The latest models of iPhones are readily available for pre-order. Besides, Amazon's reliability, quick delivery, and return policies are also well known.
There are more than 2,200 AT&T stores spread across America. The iPhones that you buy from these stores work on the AT&T network. They will activate it on site.
With so many stores, you can easily locate an AT&T store near you. They ensure that users find the latest iPhones at their stores. Sometimes, you can find great deals on AT&T. The store also has trade-in options for you.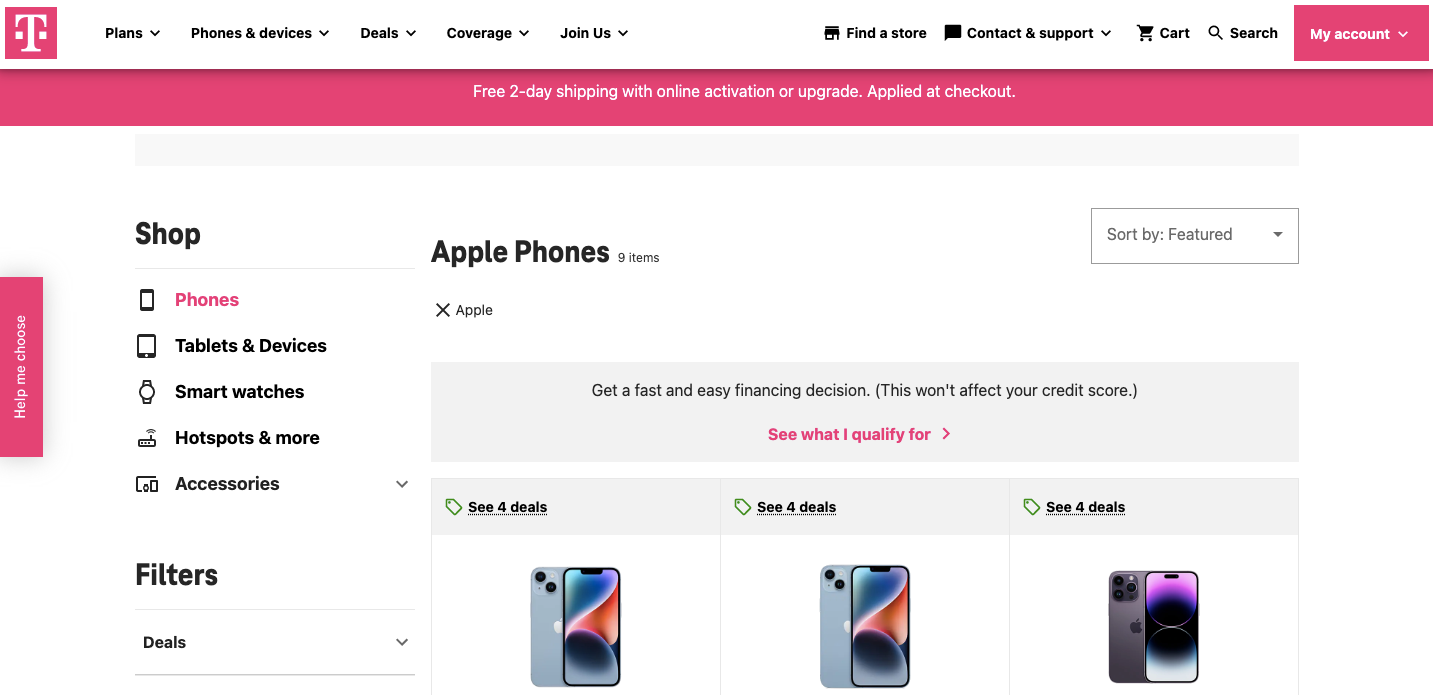 T-Mobile has an extensive store where you can buy the iPhone of your choice. Well, while you cannot buy an unlocked iPhone from T-Mobile, if you meet the requirements of the store for unlocking the iPhone, you can get it unlocked.
T-Mobile supports its users with fast and simple financial decisions without affecting their credit scores. You can also benefit from limited-time offers and the best deals on iPhones. When you buy an iPhone at the right time, you are sure to strike a great deal.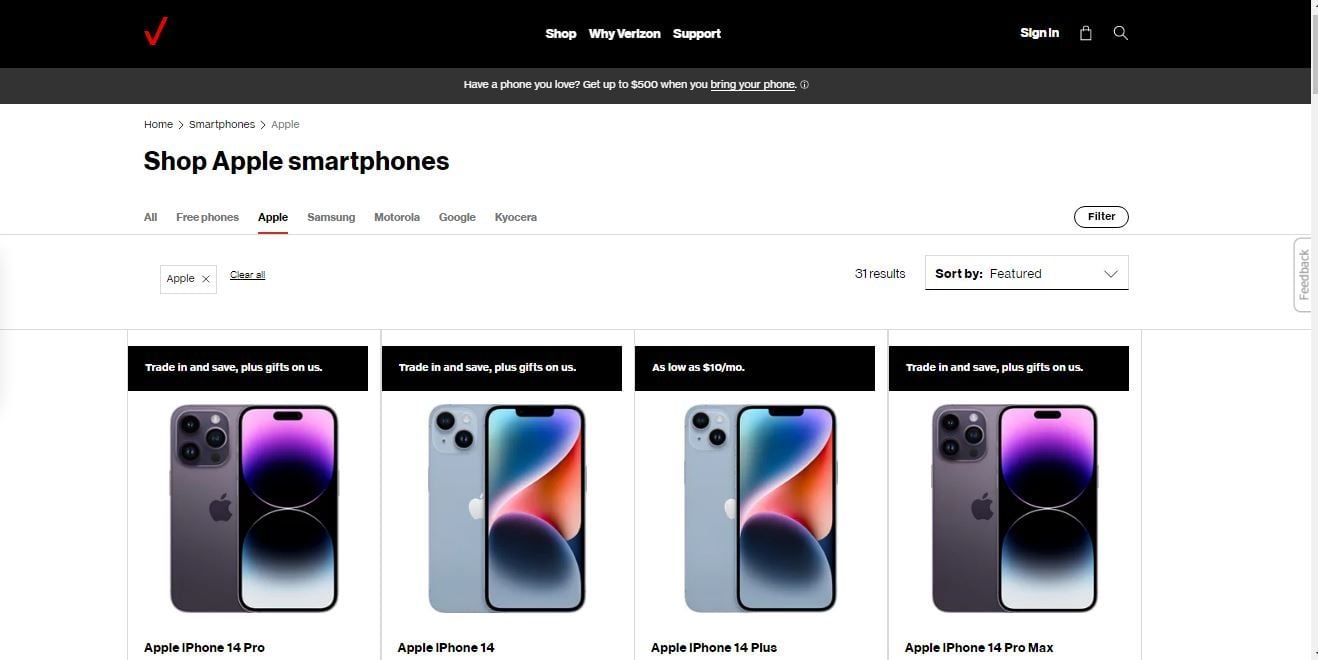 Verizon also has a presence in many areas. At Verizon, you don't have to wait for deals. You'll find promotional offers and deals on the website all year long. You can also benefit from select trade-ins and unlimited plans.
Well, to make use of all these deals, you should have a Verizon SIM card. If you want a reliable purchase with a good deal, Verizon is a great choice.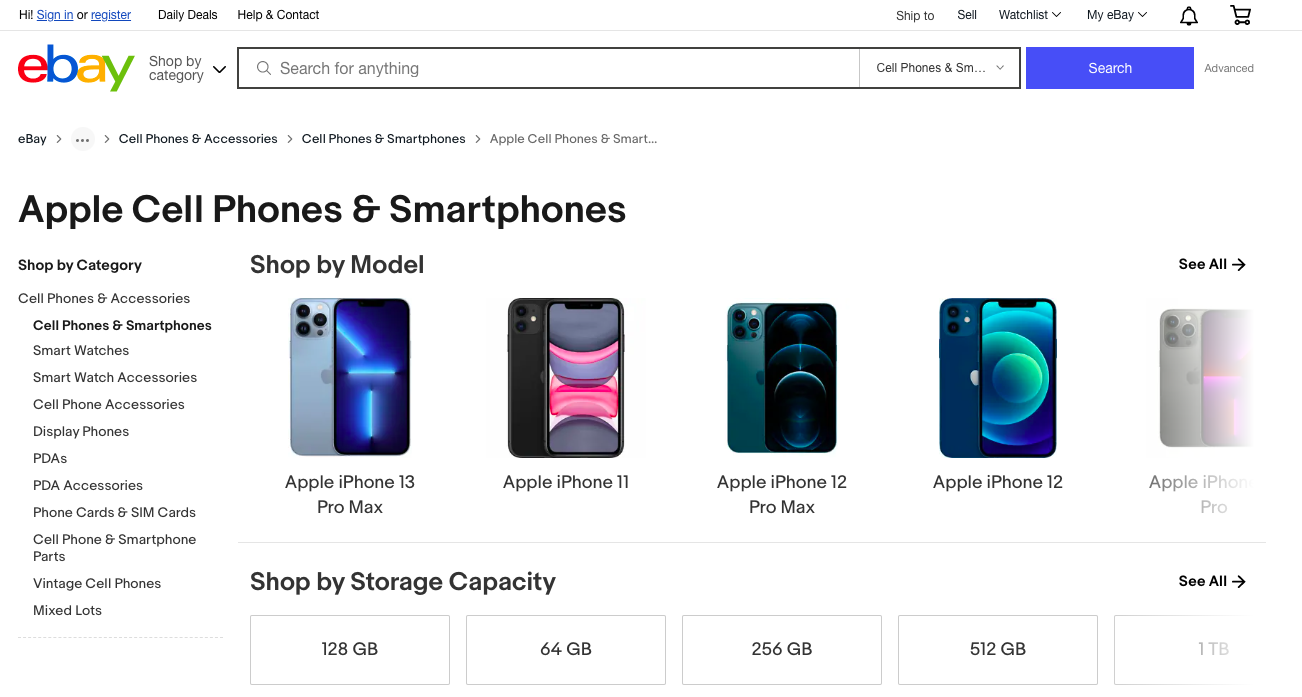 You can find more than 900 listed iPhones on eBay in all conditions - new, refurbished, featured, and used. eBay offers iPhones in a wide price range, specifications, and features.
Since these phones are generally sold by different merchants, discounts can vary. However, you can expect a modest discount of 8 to 10% on most phones. On eBay, a marketplace where individual buyers and merchants transact, shipping, returns, and refund policies usually vary from merchant to merchant.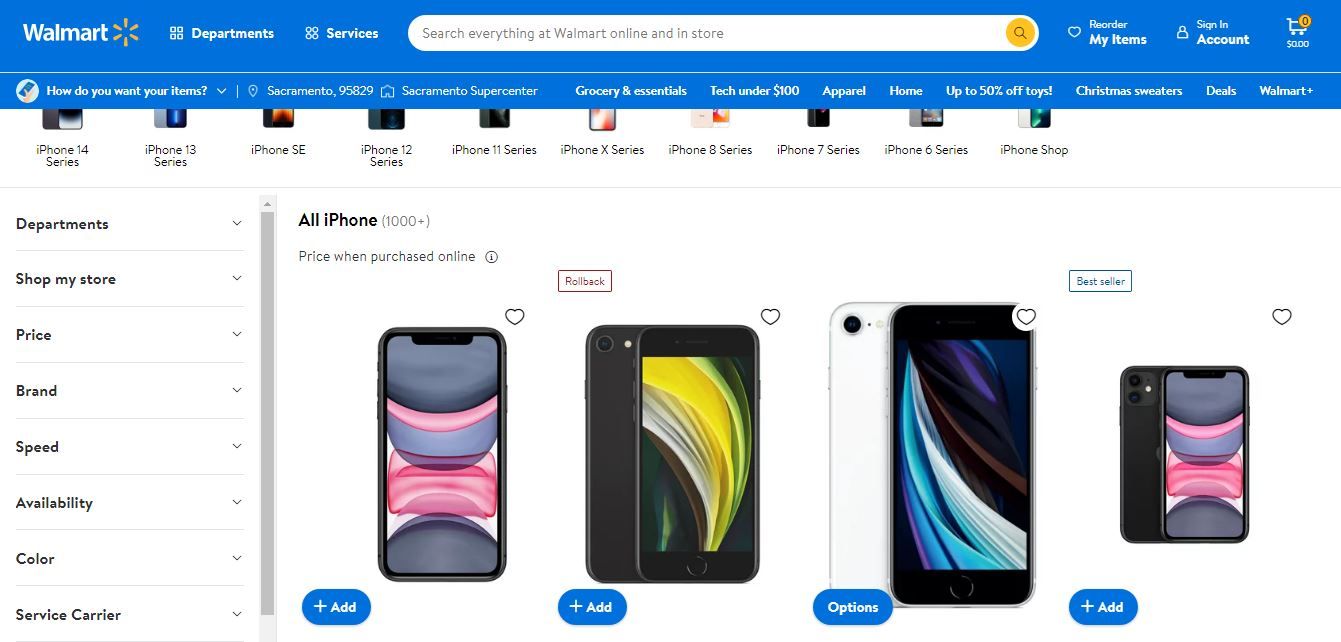 Walmart started selling iPhones in 2009. The store has an extensive collection of the latest Apple devices. If you don't want to handle the hassle of dealing with a carrier or finding a mobile plan, buying an iPhone at Walmart is a great option.
You can also find discounts on iPhones at Walmart that you cannot find elsewhere. If you wait for the right time, you are sure to hit the jackpot!
Conclusion
We've compiled this list of the best places to buy an iPhone after a good amount of research from online and offline sources. We're sure this list will help you narrow down your choices and make a good decision.
Was this article helpful?
This helps us improve our website.